When we have company over for dessert or for a dinner, it's always nice to serve a light snack before the food is served. One of my go to's is a charcuterie board with crackers and cheese. This is something adults and kids both enjoy, you can always mix it up with more food options. We will go over How to Use a Charcuterie Board for Entertaining as well as how I made this wood charcuterie board. Keep on reading to find more ideas on how to create a charcuterie board.
Be sure to sign up for my email to get new recipes, crafts and home ideas in your inbox!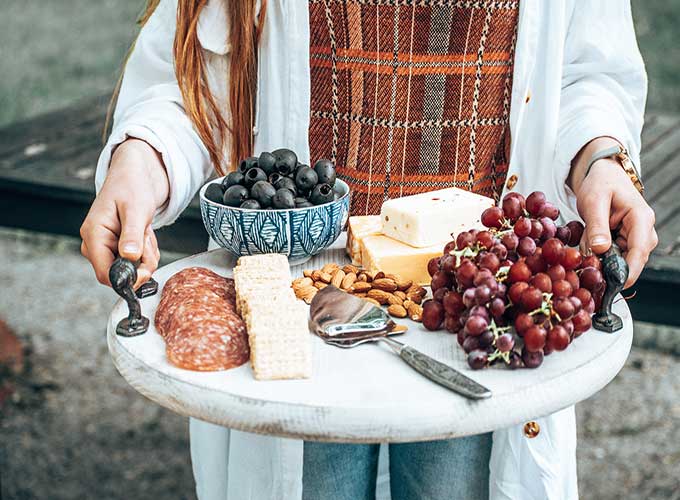 How to Use a Charcuterie Board for Entertaining
There are so many options when it comes to creating a charcuterie board. I am going to share what I love to add and why! So I also made this super cool wine barrel cheese board so be sure to check out how I did that.
Choosing cheeses
Start with your favorite cheeses. You can use sliced cheese or a soft cheese. I like to use soft cheeses like cream cheese. I will just put it in a bowl like I did here with the olives.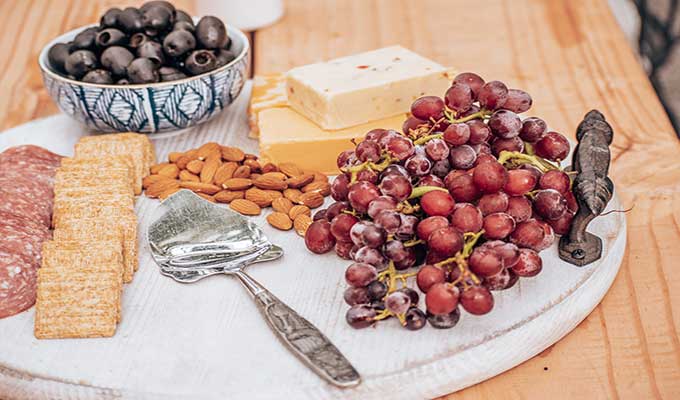 Choosing the meats
Any type of meats from deli sliced to a salami work great! When serving thin sliced deli meat, I would roll them so they are easy to grab and they also look great. If you like the look of this charcuterie board we do offer it in our Etsy shop here.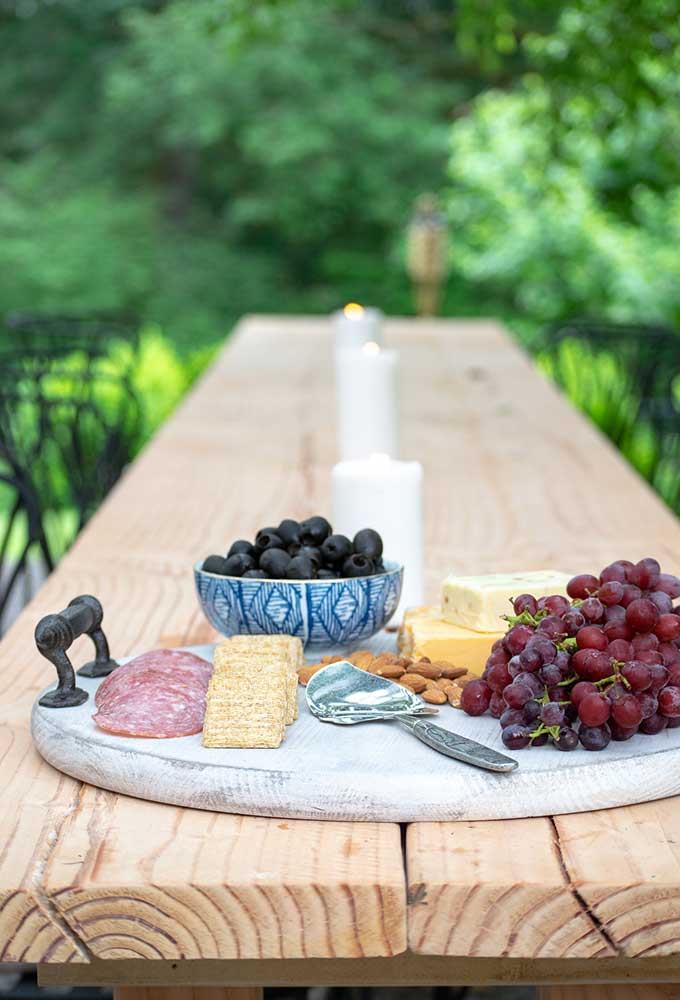 Crackers
Now for the bread and crackers. The crackers can be gluten free or whatever kind you enjoy. Sometimes it's fun to give several cracker options so there's a choice. Baguette bread is also a tasty option to add. It can be perfect for soft cheese like brie. Here is another take we did on a charcuterie board, plus we gave you a shopping list!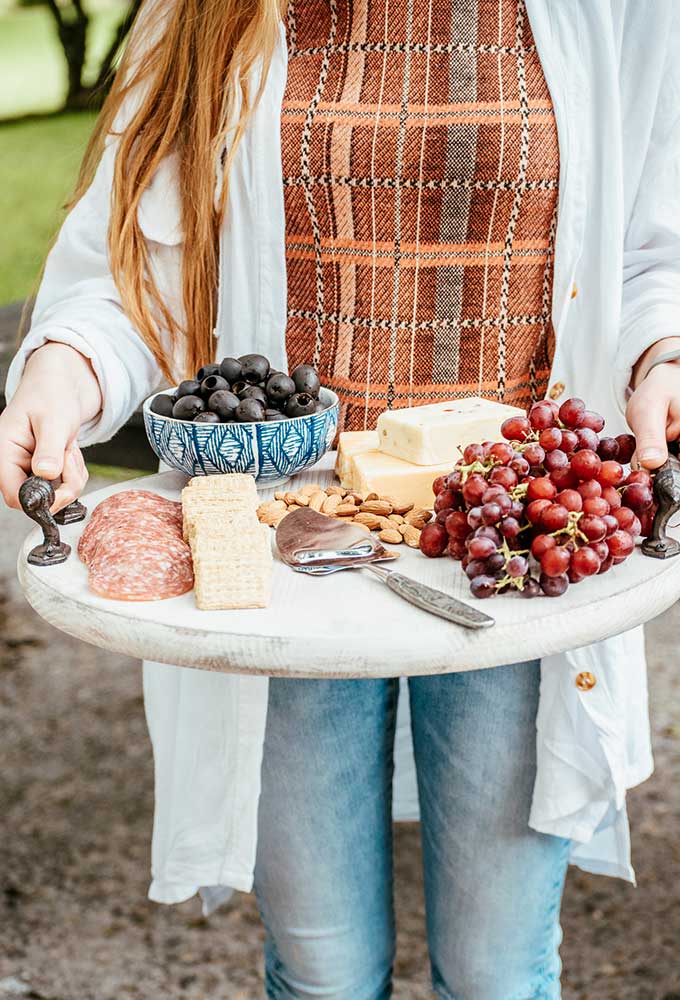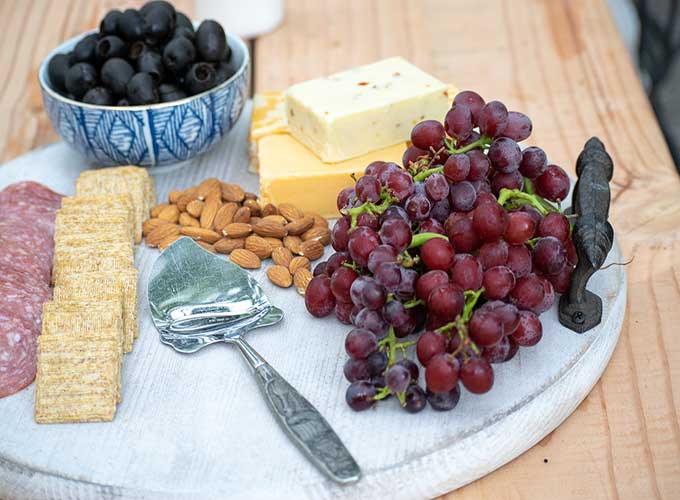 Adding fruit
Fruit is a good mix to balance off the meat and cheeses. It adds a tart flavor that works really well with the other food varieties. I like the grapes for the flavor and in the Fall there are some great varieties to choose from.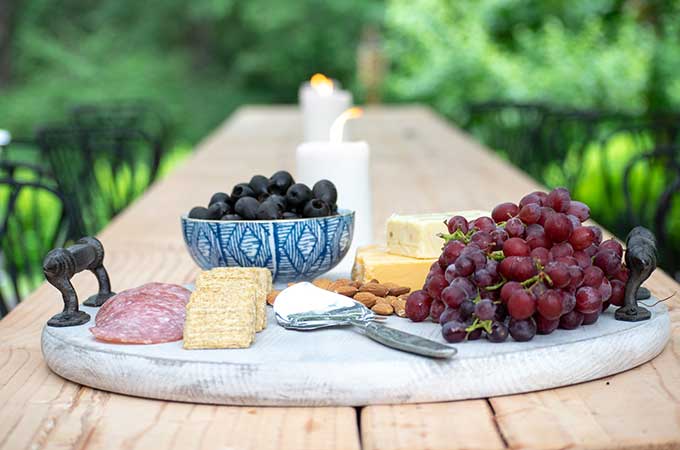 How to Use a Charcuterie Board for Entertaining
Nuts are a wonderful addition to serving a cheese platter. They have great protein and almonds with grapes so delicious together. So be sure not to forget nuts, because they add a perfect subtle flavor to the charcuterie board.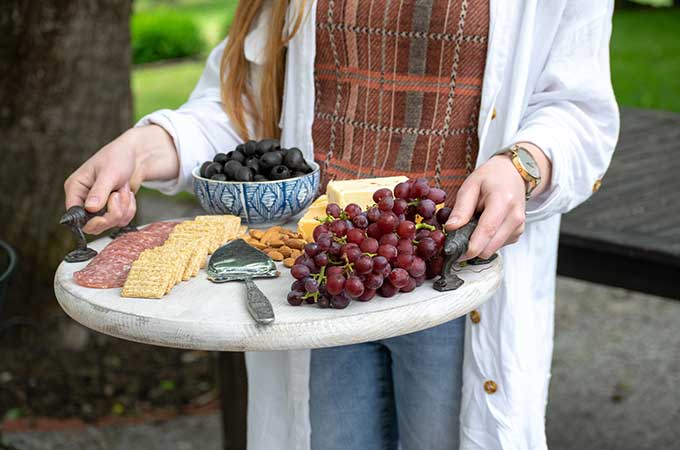 How to make a charcuterie board
Oh man I think I need a charcuterie board right about now, it sounds so yummy! Take a look at our wood table below, yes I made that all by myself. Check out how I did that here! We start off with a round raw wood board. Next we did a white wash paint. Then we sanded it so the wood would show through. Once that was done we did a clear wax and then a grey wax. For the finishing touch a couple handles were added.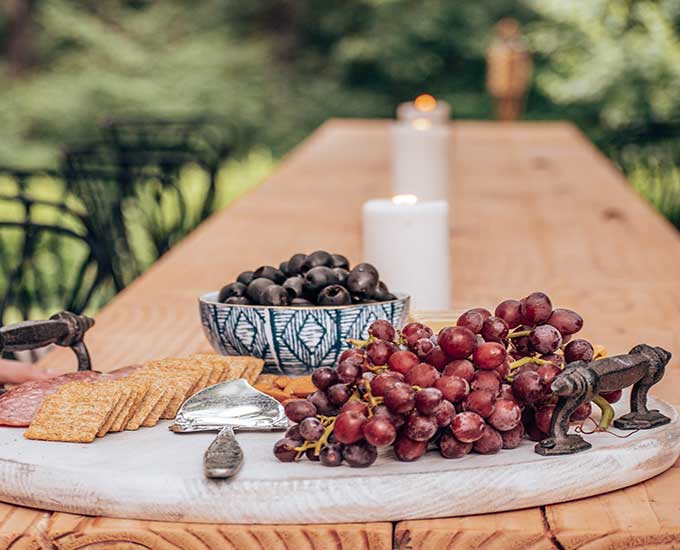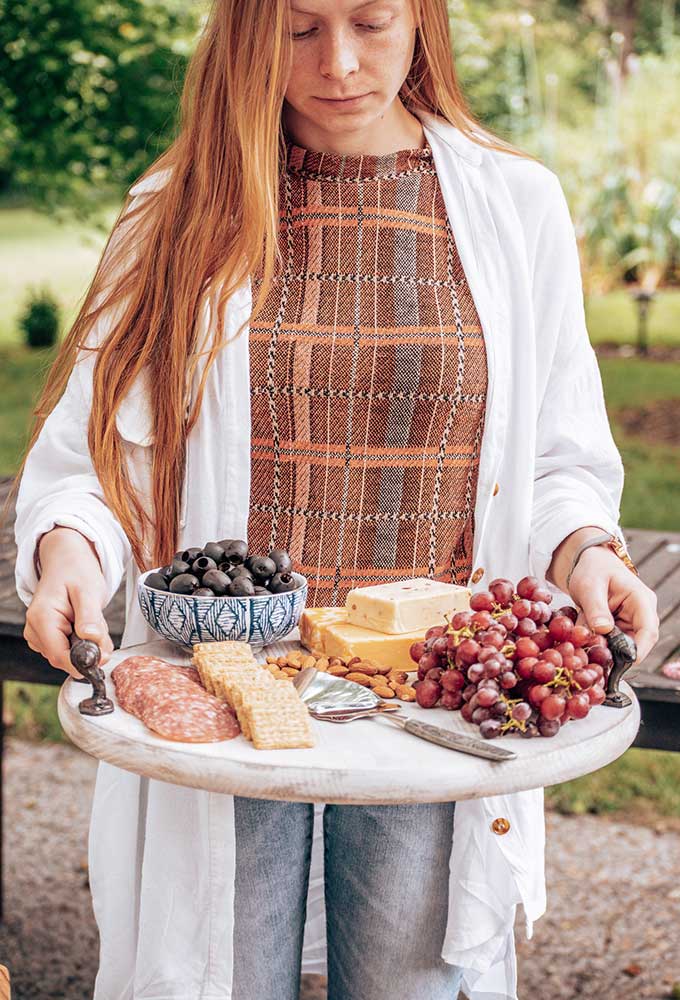 Thanks for stopping by and be sure to take a look at us on Instagram. You will see all the craziness that goes on here at our crusty farmhouse! Take a look below for some more charcuterie board inspiration!

Modern Glam // Happy Happy Nester // My 100 Year Old Home // Inspiration for Moms // The DIY Mommy

Finding Lovely // Hallstrom Home // Twelve On Main // Sanctuary Home Decor
Take a look at how you can make a dessert charcuterie board! Perfect for parties and having guests over.