DIY Waterproofing Pillows for Outdoors is so easy. Out here in the PNW I need all the help I can get to protect my outdoor furniture. Scotchgard has worked so well on my outdoor pillows. It helps to protect from the rain which happens quite often here. I use Scotchgard Heavy Duty Water Shield on all types of materials. Let me give you a step by step guide below so this will be really easy when you decide to spray your pillows.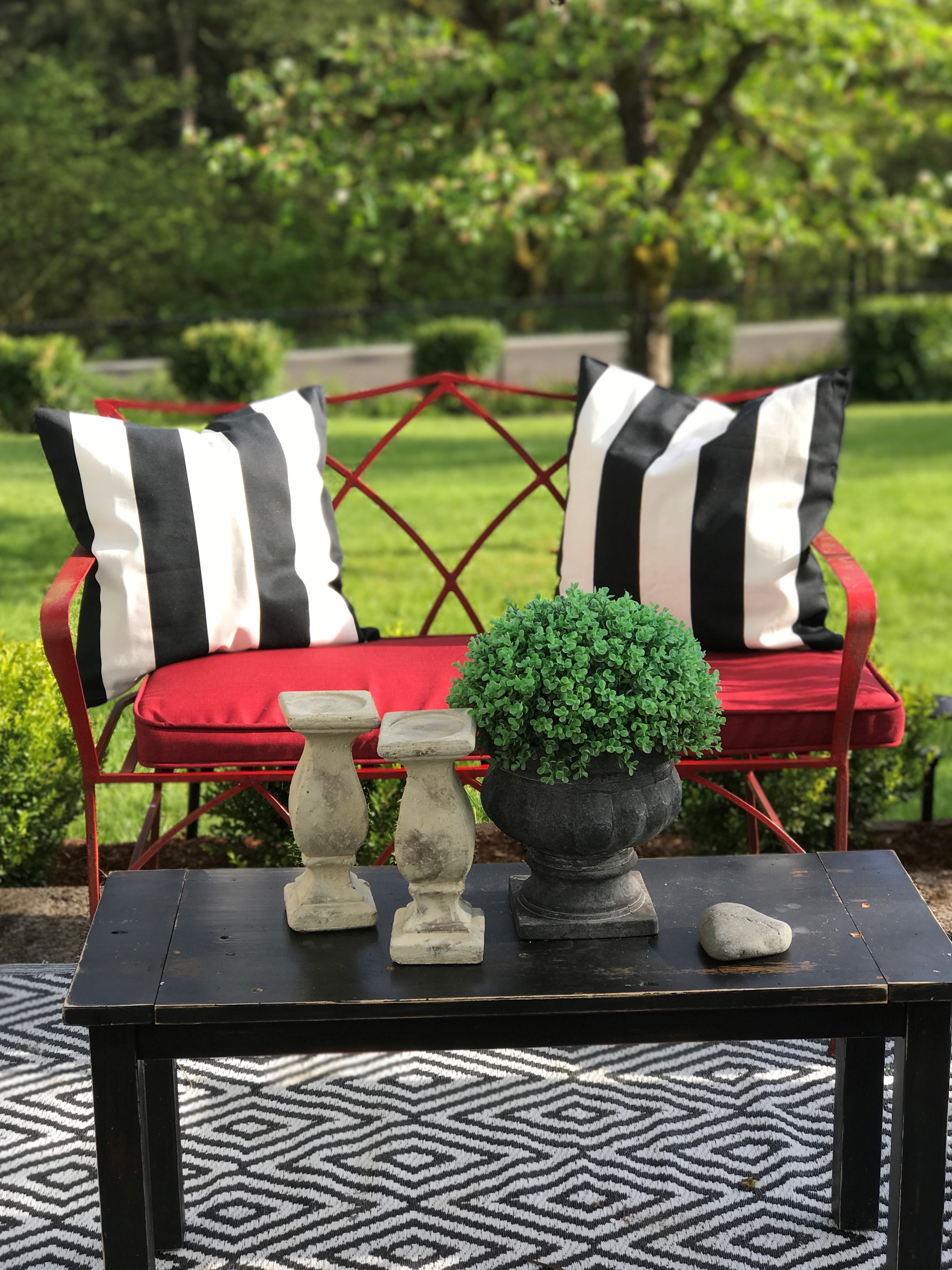 First cover surrounding non-fabric materials so they don't get sprayed. Any over-spray will waterproof the item you are spraying on so it might be a good idea not to spray on a table without some protection. Using cardboard or construction paper as a barrier is what I would recommend.
Shake well and apply to area on fabric that is not seen to test. It could make fabric slightly darker.
Spray 6-8″ away from item. Do it with an even coat and do not saturate the item.
Allow item to dry all the way before using it.
Reapply seasonally or after cleaning to keep repellency.

Scotchgard works great on any pillows, check out mine here.  Another great product they have is Scotchgard Water and Sun Shield. If you live somewhere sunny this helps to protect against the fading of your fabric plus protection from liquids. For my patio pillows I usually do a filling of polyester fiberfill.  For more outdoor styling looks, look here for a shabby chic style.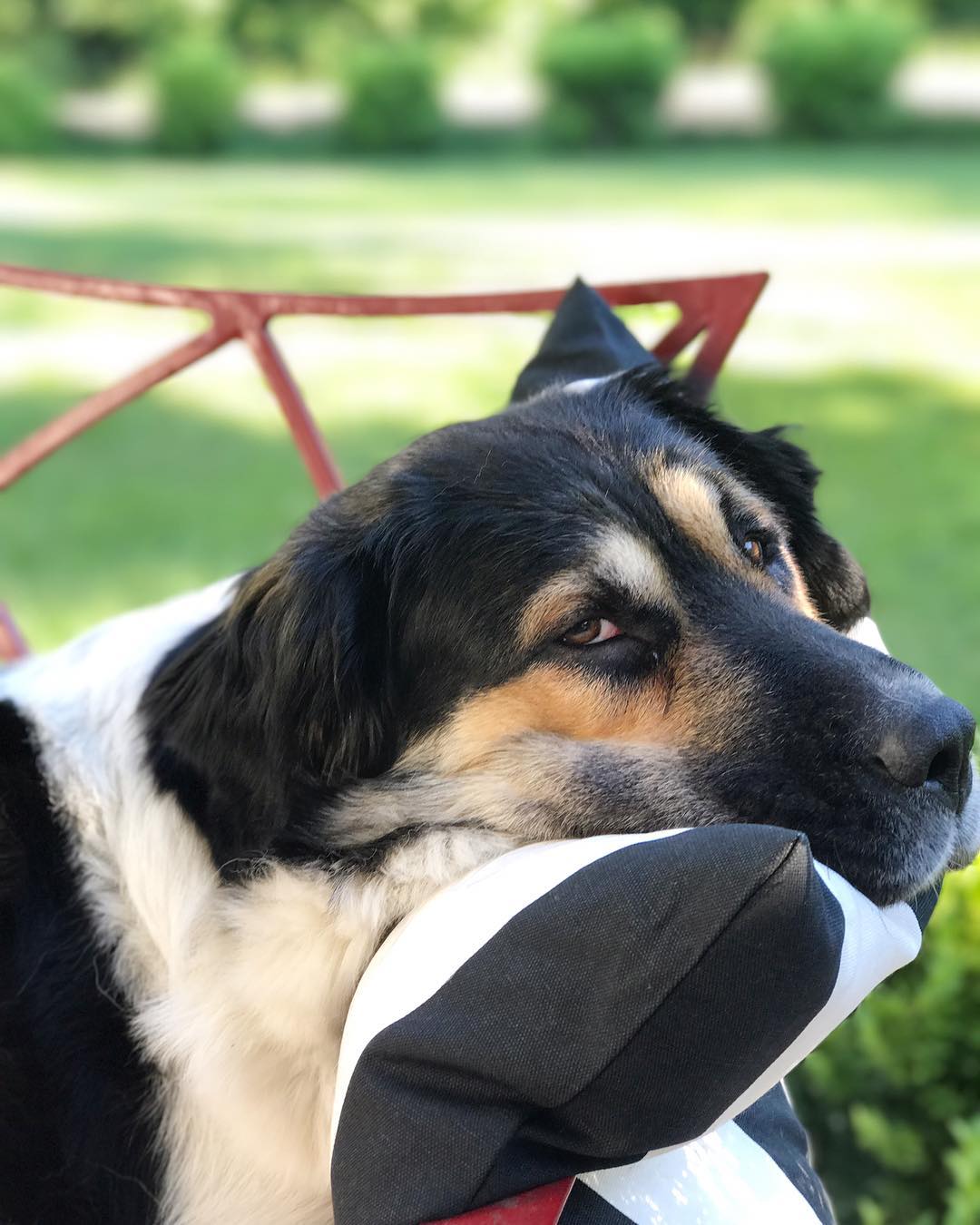 Here you will see that even Daisy approves of the pillows! You can just wash away the dirt, and the water repels off without soaking in. If you want to see more of Daisy check out my Instagram here. Scotchgard works so well repelling the water and keeping my outdoor pillows looking new. I will be using this product every year as I find it hard to locate cute outdoor pillows that call my name.