13 Tips for Making a Cozy Bedroom Retreat
Hi everyone, if you're coming from Judy @ Life is Better at Home, a warm welcome! I am so glad you all could join in on this wonderful blog hop. Valentines Day is just around the corner, so I thought I'd give you 13 Tips for Making a Cozy Bedroom Retreat. You know what's even better, these tips can be used all year round! If you scroll to the bottom of this post I will have a list of all my friends who has joined us today.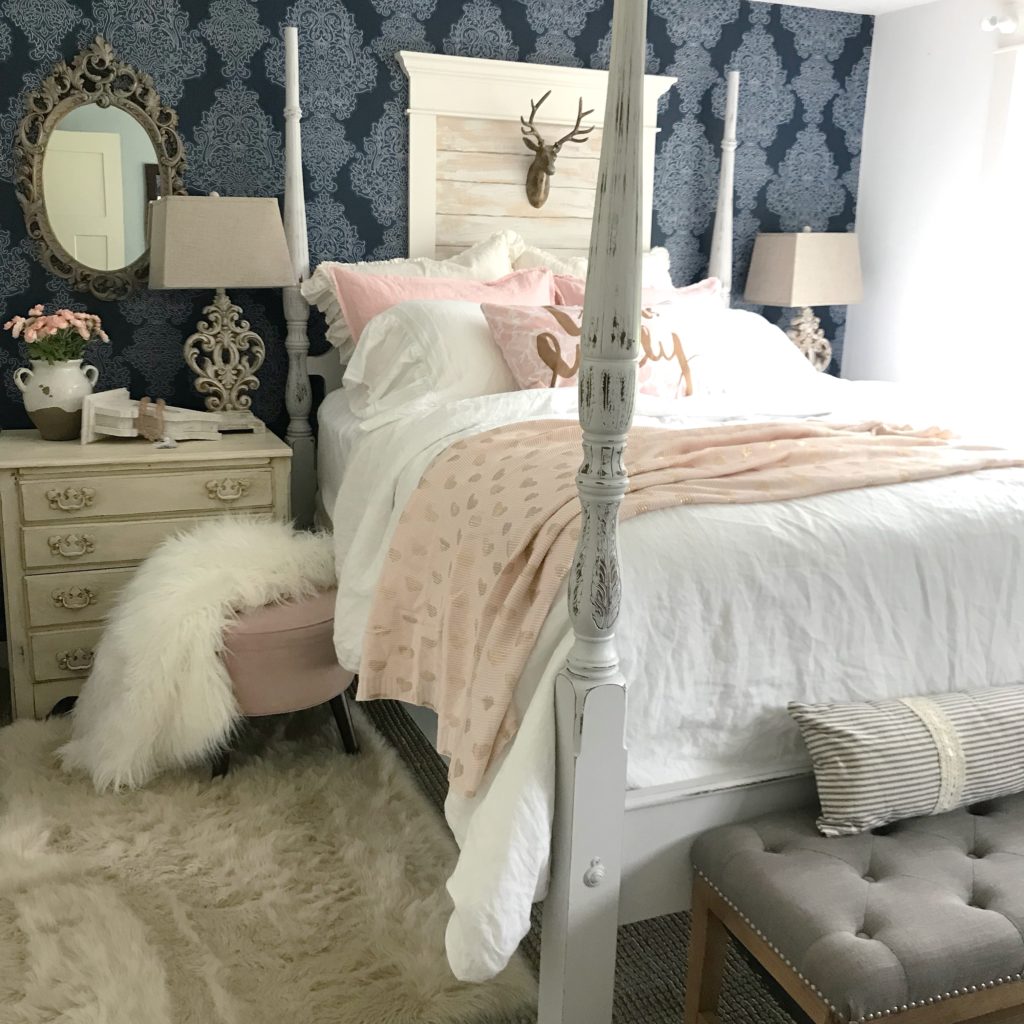 For a cozy look, dress your bed in a cable knit blanket. I have link here for this pink one with hearts. I thought how sweet for a cozy bedroom retreat.
Quality comforters are key, a nice down comforter will last a long time but not everyone can handle them and in that case I use down alternative on my kids beds.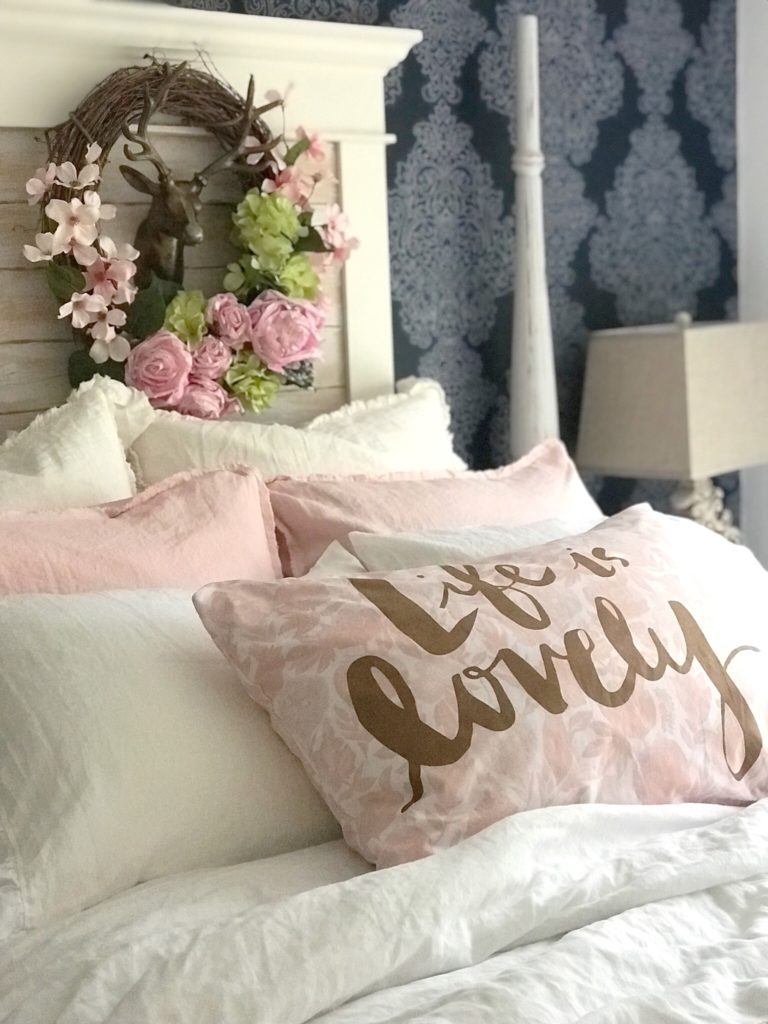 3. Use a Duvet cover on your comforter without the top sheet. This is what we do in my house for an easy yet cozy feeling. Plus it's one less thing to wash when I already wash my duvet once a week.
4. Throw down a cozy Faux fur rug, so your feet feel that softness when you first get up. This is one of my personal favorites for making a cozy bedroom retreat.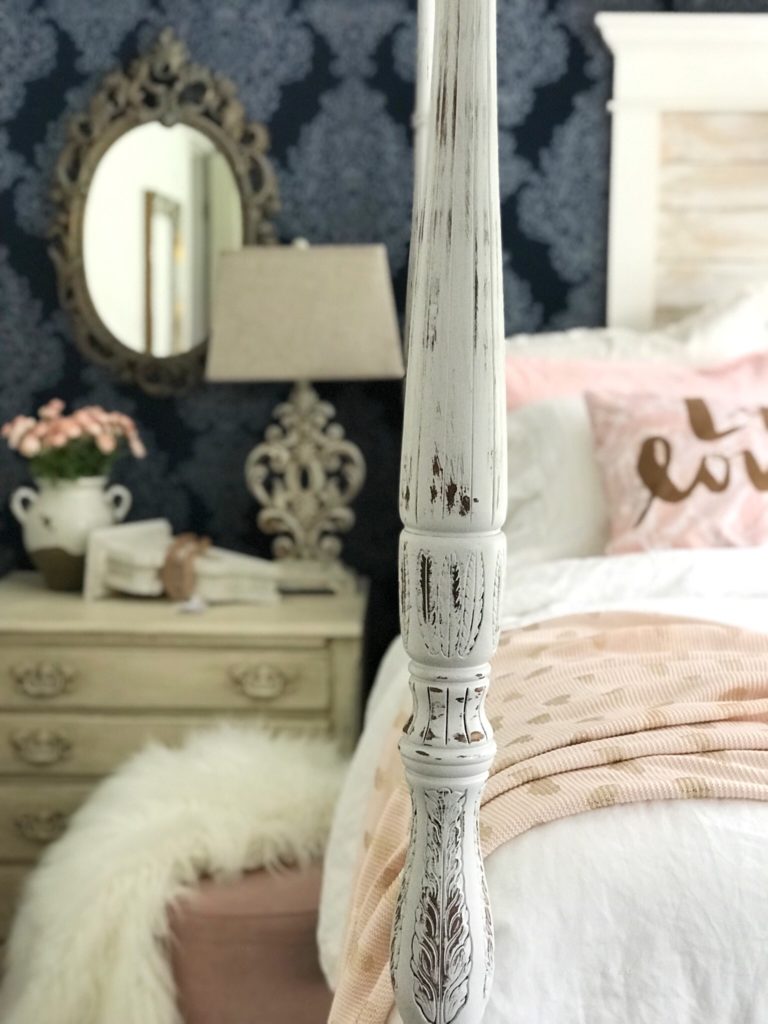 13 Tips for Making a Cozy Bedroom Retreat
5. Fur throws add glam to your everyday room decor. You will find these scattered throughout my home, they are so cozy!
6. Plush Ottomans add that extra layer and work well for stacking cloths or pillows on. Seriously, That's exactly what I do with mine.
7. Always add pillows!! You'll never go wrong when making a bedroom look warm and cozy with many of the. Just don't ask hubbies. Sometimes they don't get it. Mine doesn't care as long as he always has his favorite one.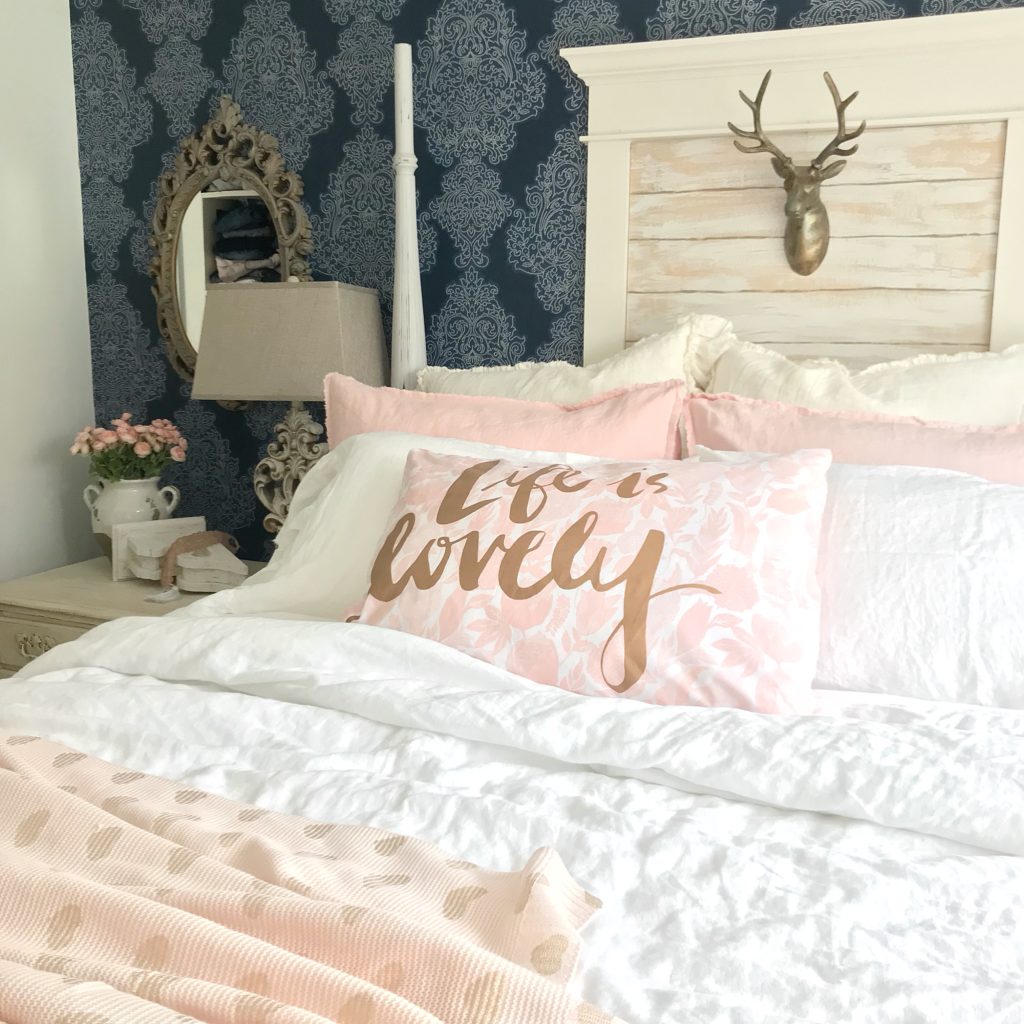 8. If you're the crafty type, you can turn some of your favorite placemats into pillows! I have done this with some of my pillows and it is SO simple.
9. Add a mirror for some glamorous beauty. I have some custom and vintage mirrors in my shop here.
10. Flowers help to make the space feel more romantic and cozy.
13 Tips for Making a Cozy Bedroom Retreat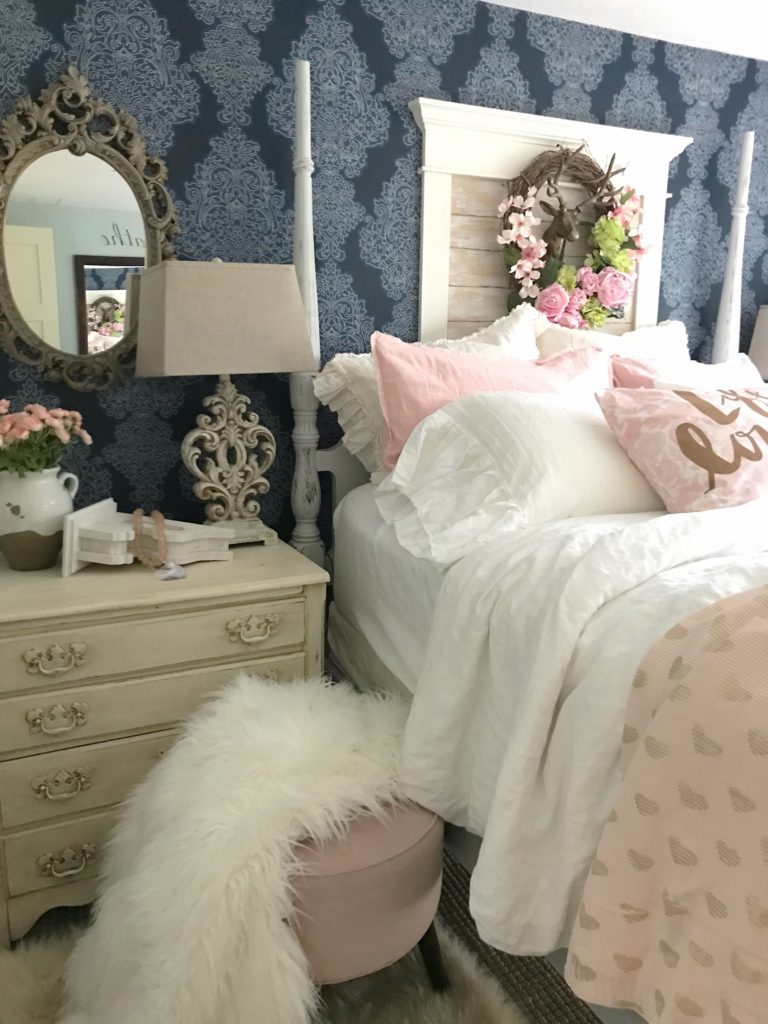 11. Invest in a quality table lamp. They will last and look good for years to come. I have a few options in my Etsy shop here.
12. To make your bedroom feel cozy and inviting, get a beautiful bed frame. Even a tufted headboard, those really give some Hollywood glam! I personally chalk painted my four poster bed. You can read my chalk paint tutorial here.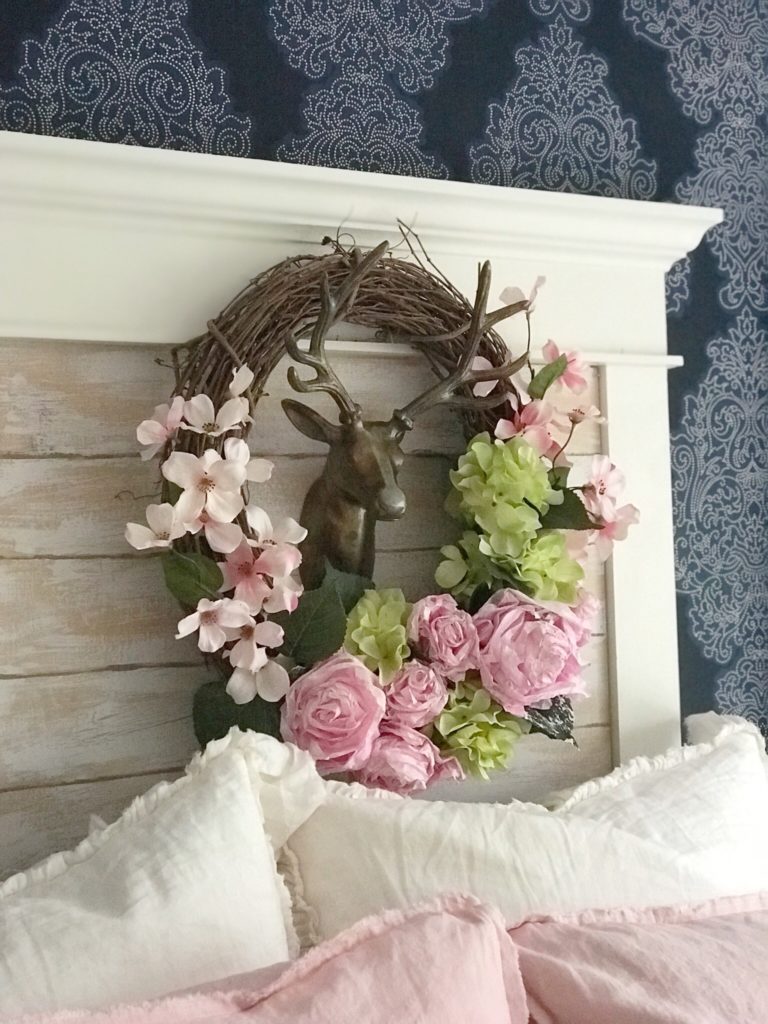 13. Upgrade to linen. I have had linen in my home now for quite sometime and I'll never be switching back! I have so many linen options in my shop, the best part is that they get softer with every wash.
Next up on this amazing hop is Martha at Simply Cozy Charm! Check out her wonderful page and get some great inspiration for your home!!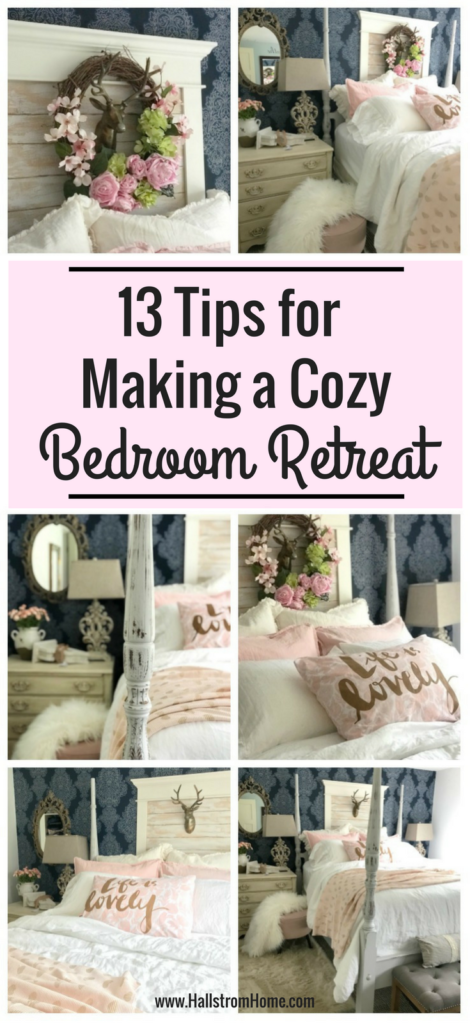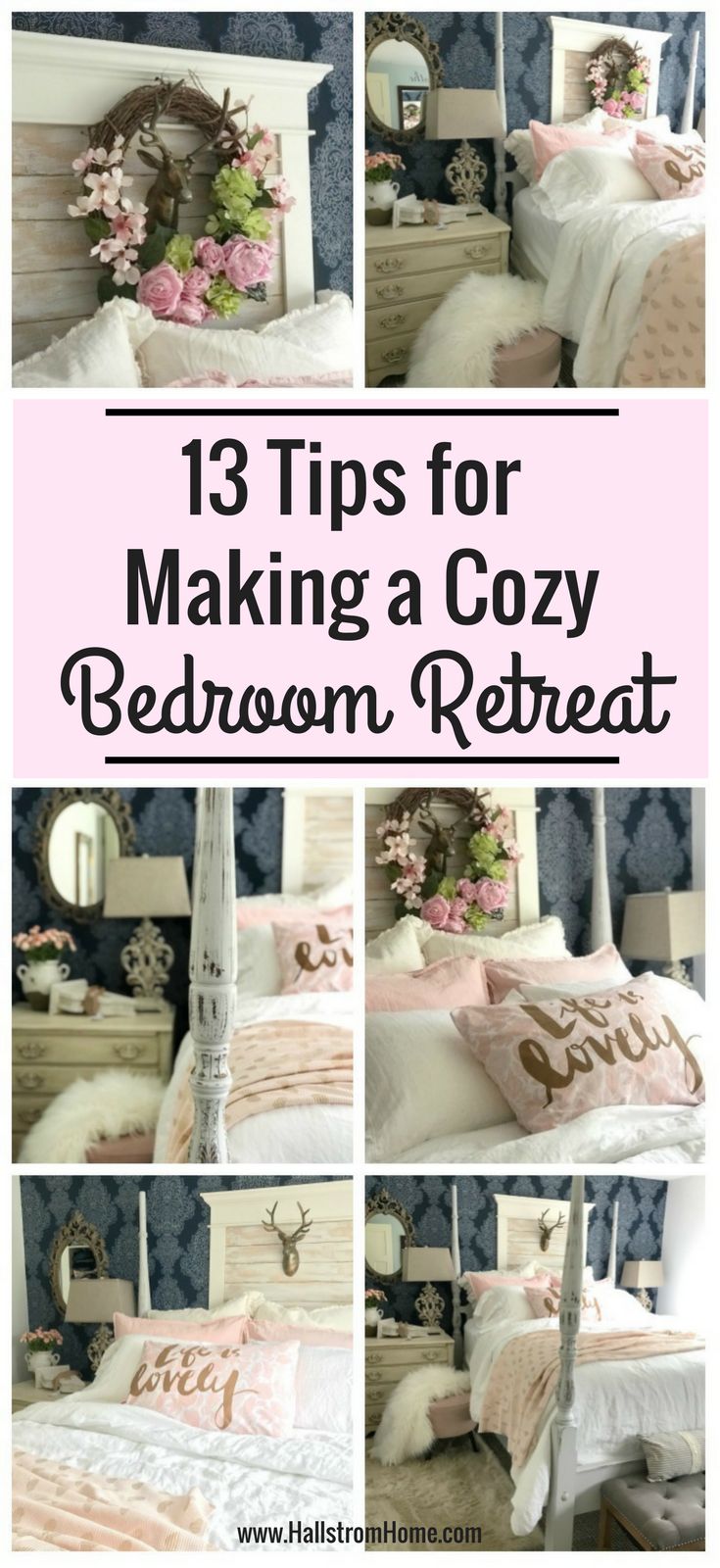 Be sure to check out the rest of my friends below that are sharing in this blog hop. Thx so much I am so happy you stopped by.

Welcome To Our Monthly Blog Hop
Kim & Lacey | Styled With Lace
Jodie & Julie | The Design Twins
Gloribell | Know How She Does It
Related Posts: