Having a fun creative outlet is the best thing for quite evening. If thats painting, music, woodwork or baking etc. My hubby is a big wood work guy. He loves creating things by hand and seeing the outcome. I came up to the shop with him the other day and decided to take some pics of his work on a Large Wood Pizza Paddle and share with you guys the process.
Be sure to sign up for my email to get new recipes, crafts and home ideas in your inbox, plus access to our free printable vault! *This post contains affiliate links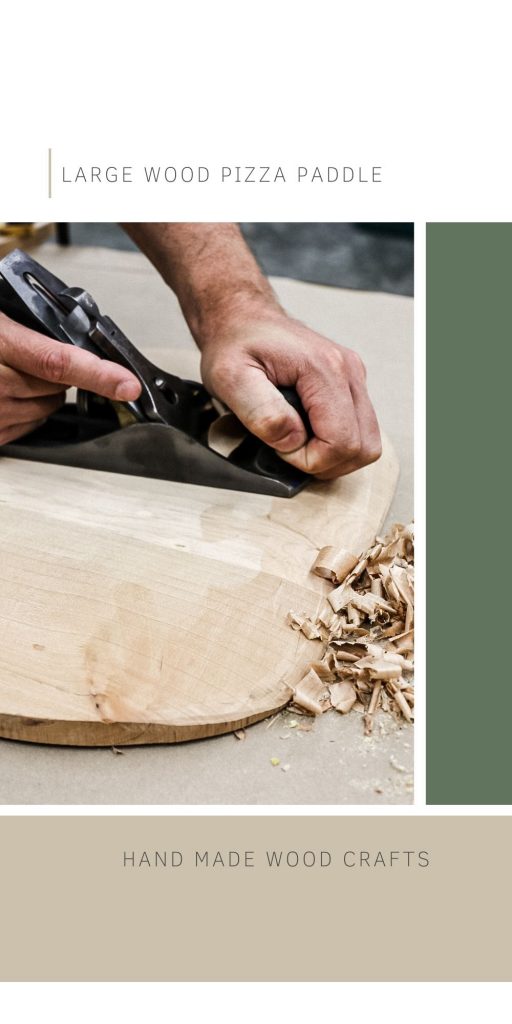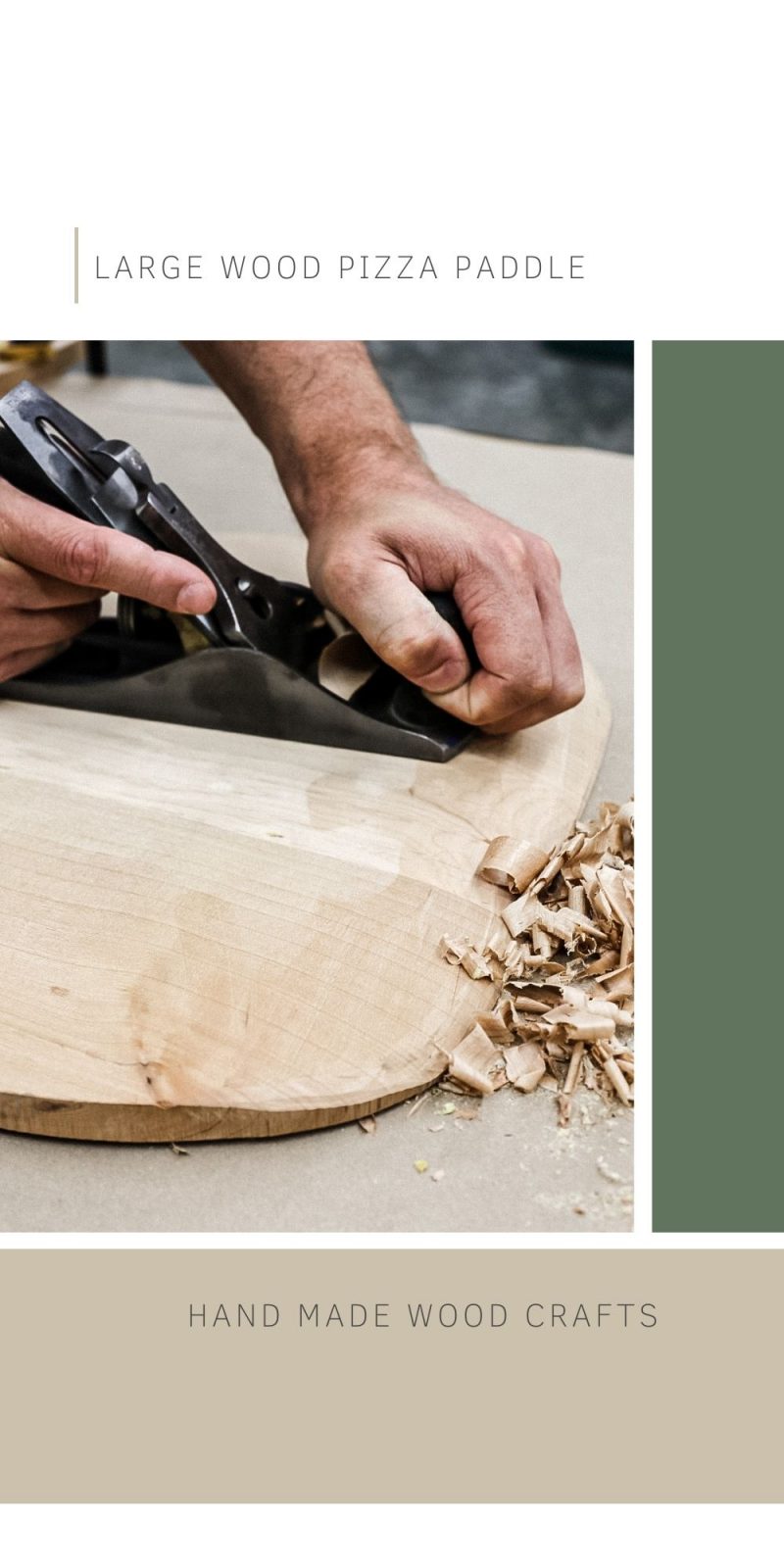 How To Make Wood Pizza Paddle
We used knotty alder to create this custom wood pizza paddle. Knotty alder doesn't come very wide so we glued two pieces together using a biscuit joiner. A biscuit joiner is a woodworker tool that is used to join two pieces of wood together. I linked that there.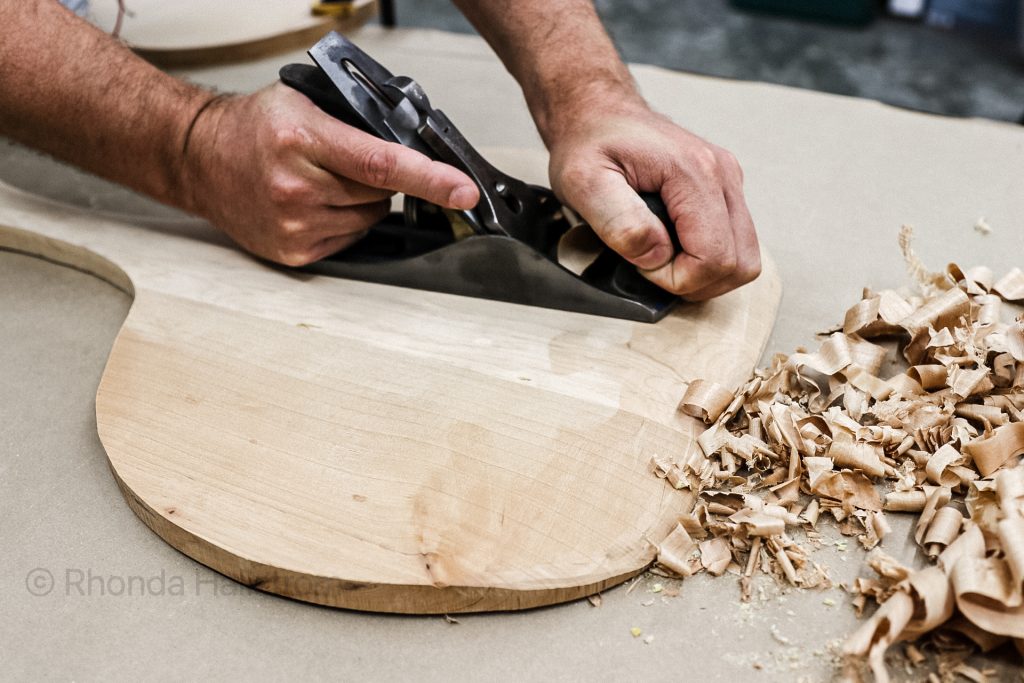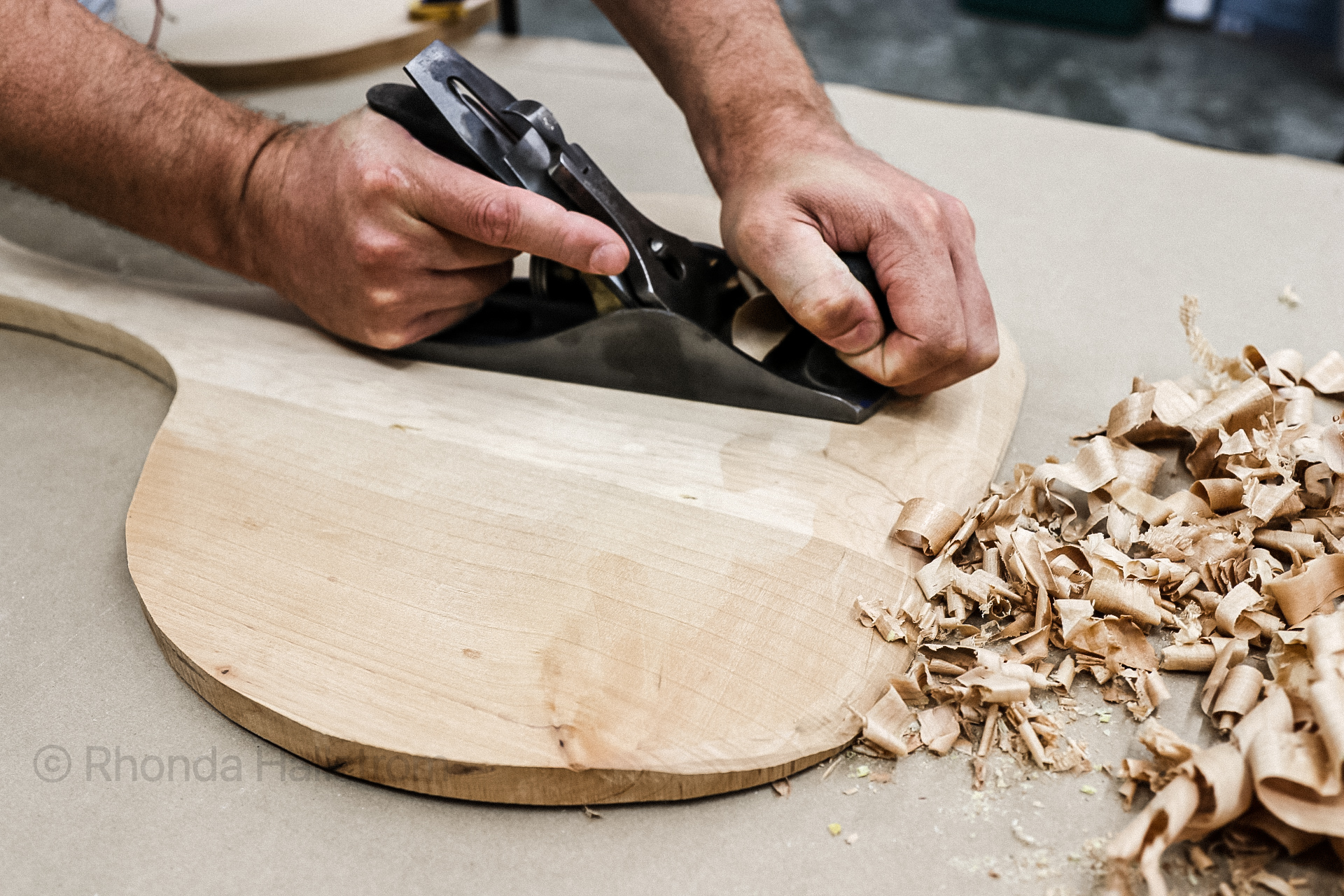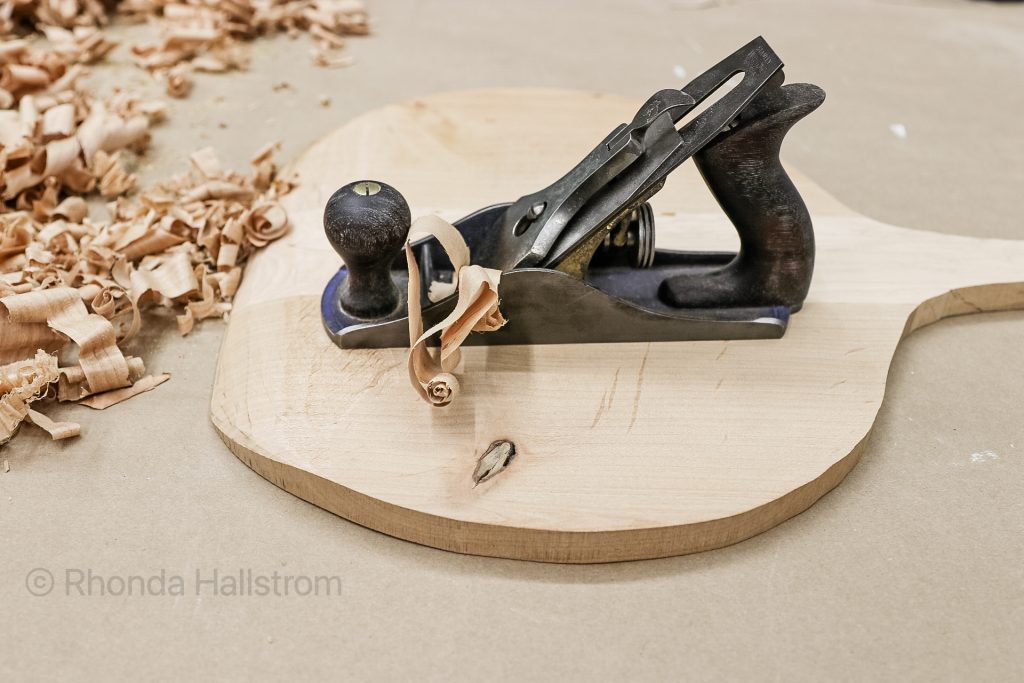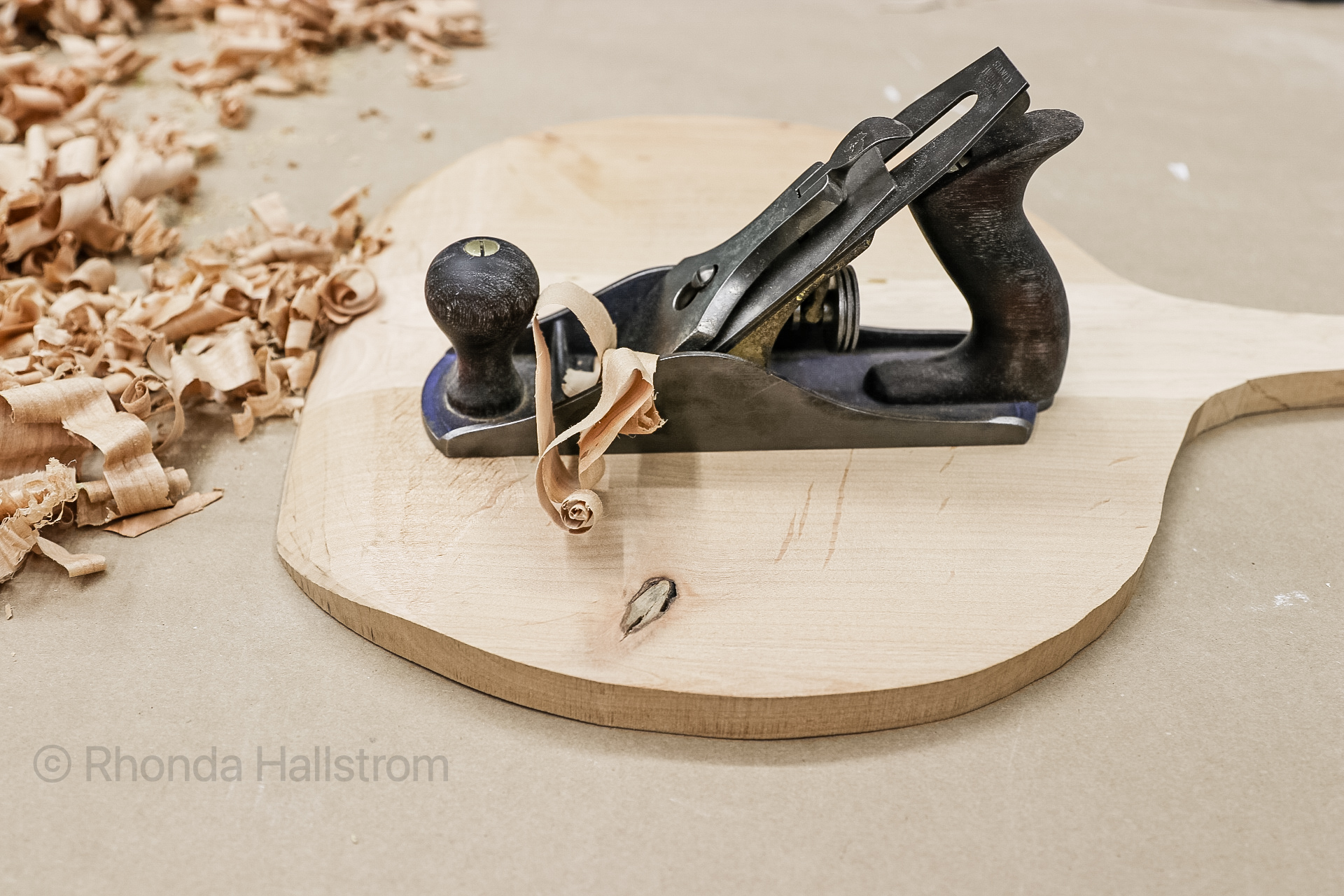 diy wood pizza paddle
Once the glue has dried about a day later we came back and drew out the design of the pizza paddle. We first made a template out a large piece of paper into the size of the paddle we wanted and cut it out. Using the cut out template we traced in onto our piece of wood.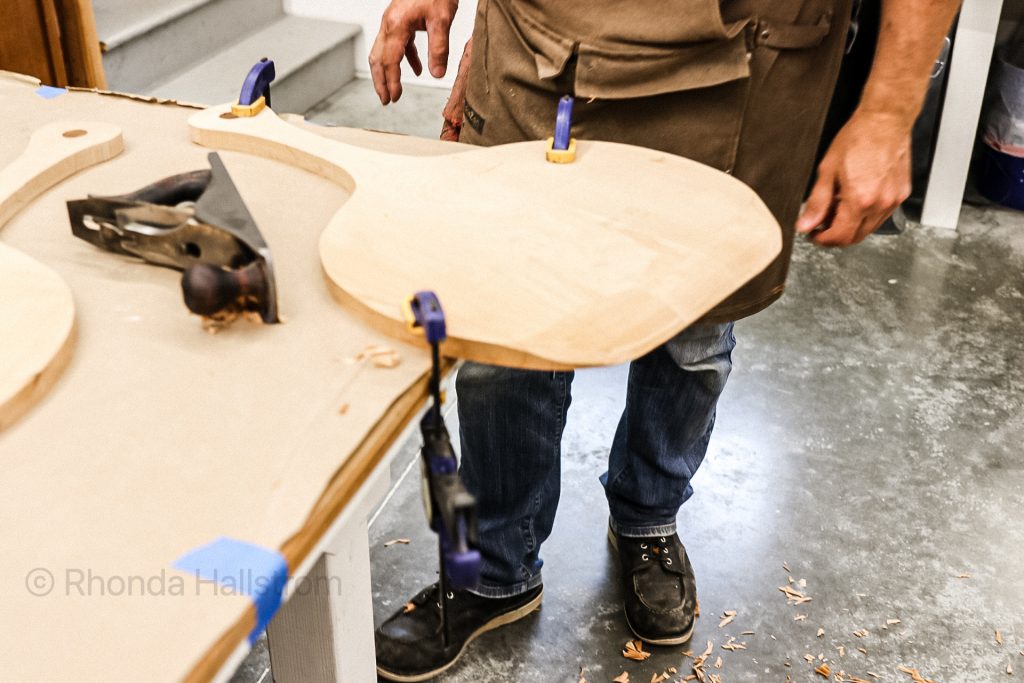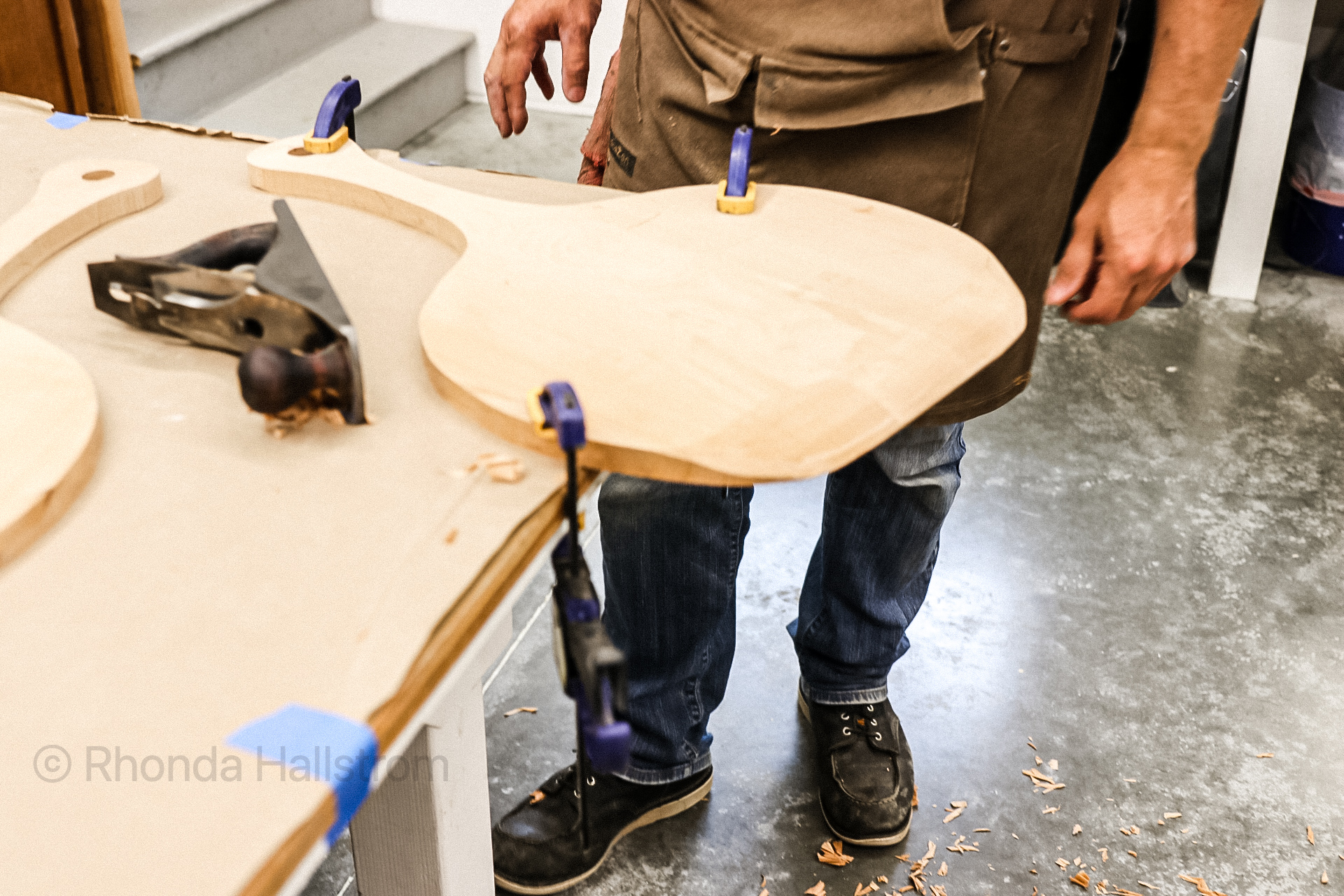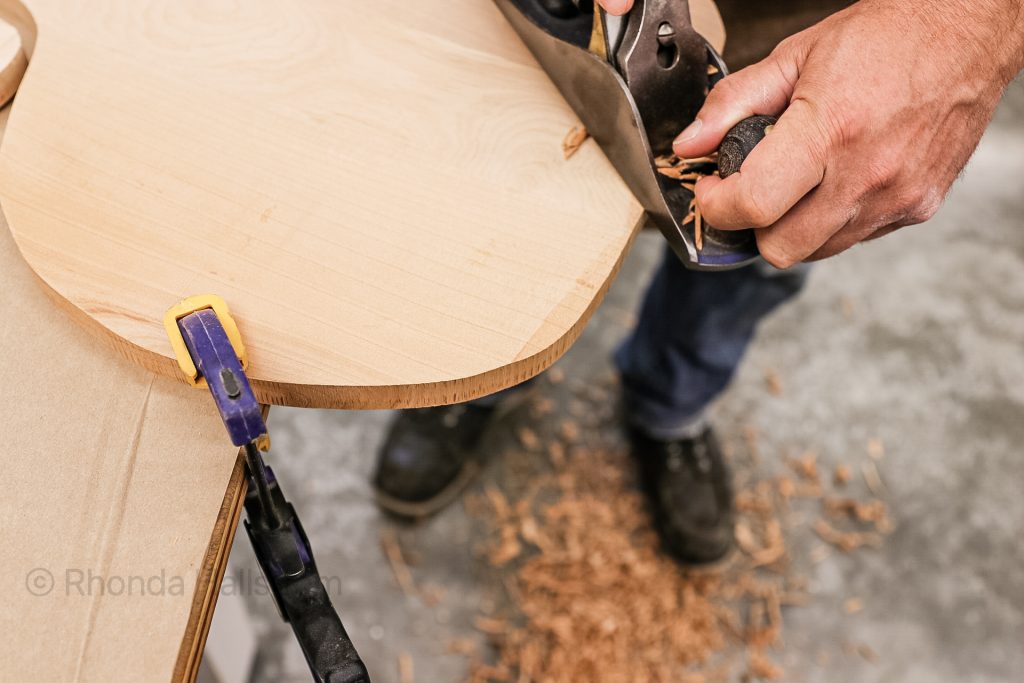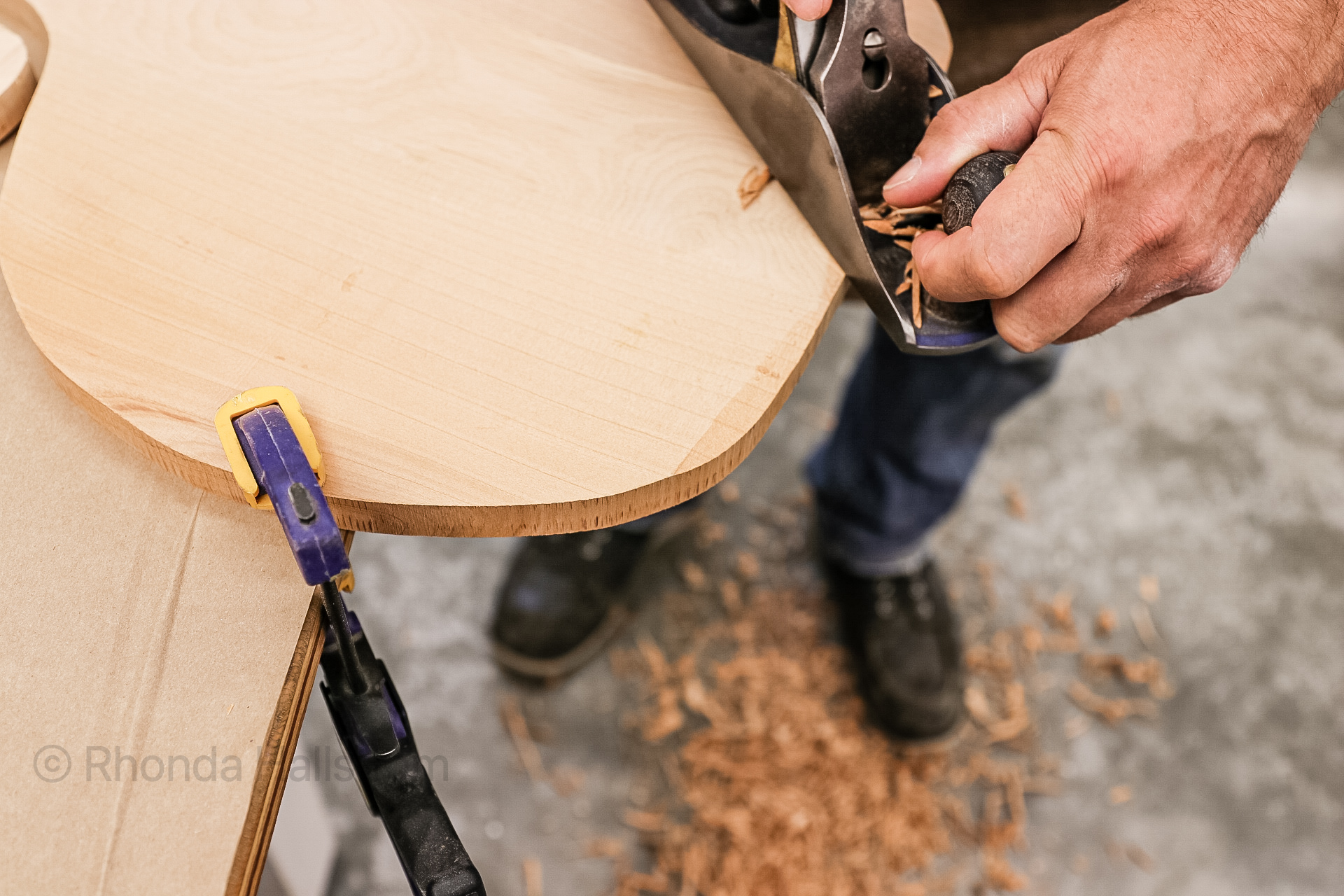 hand crafted pizza paddle
Then comes the part of cutting our pizza paddle into shape by using either a jigsaw or a table-saw. We don't have a CNC machine so we knew these weren't going to be perfect that that is just fine with me. Once its all cut out we used an old planer and got the edges rounded on the front. The front goes down so you can slide into the oven and underneath the pizza crust and pull it out.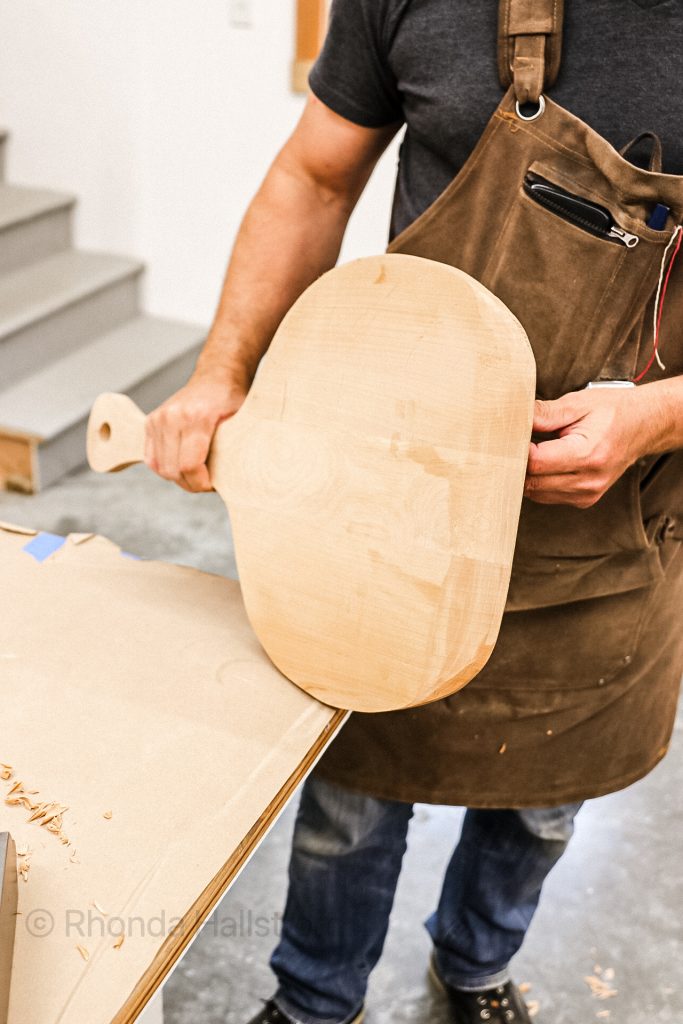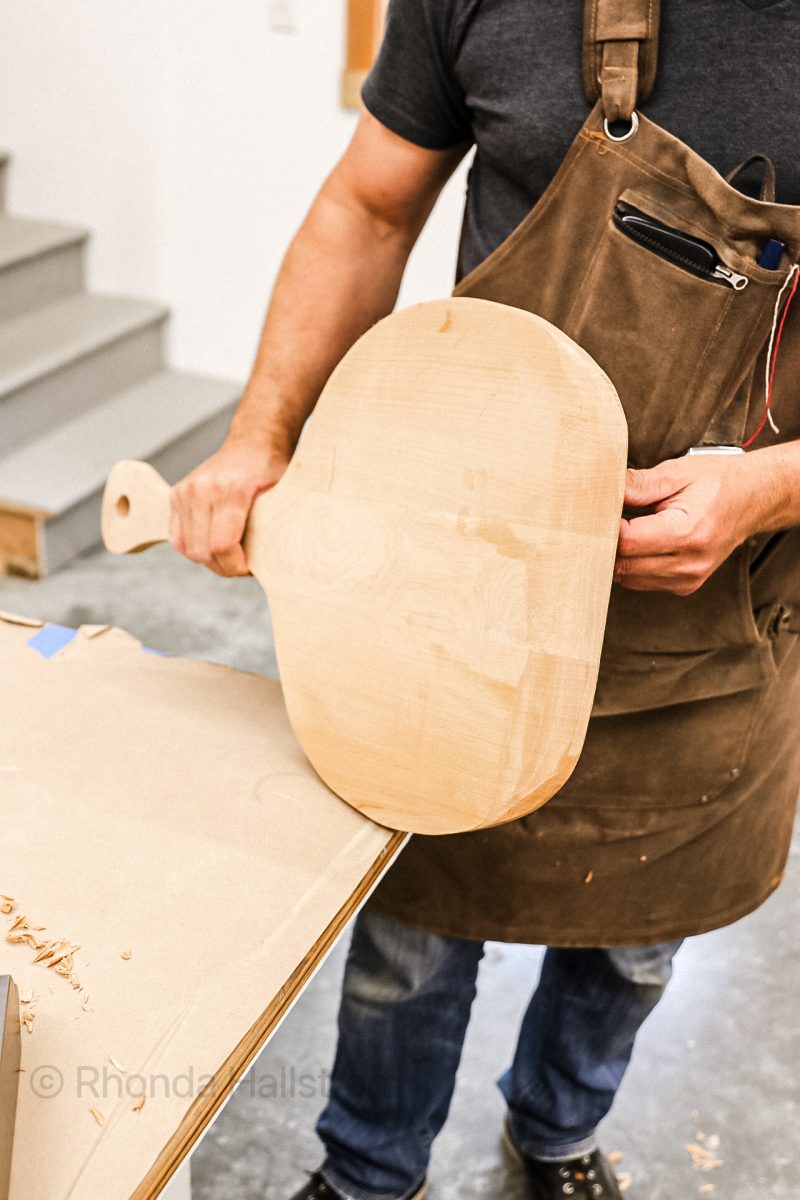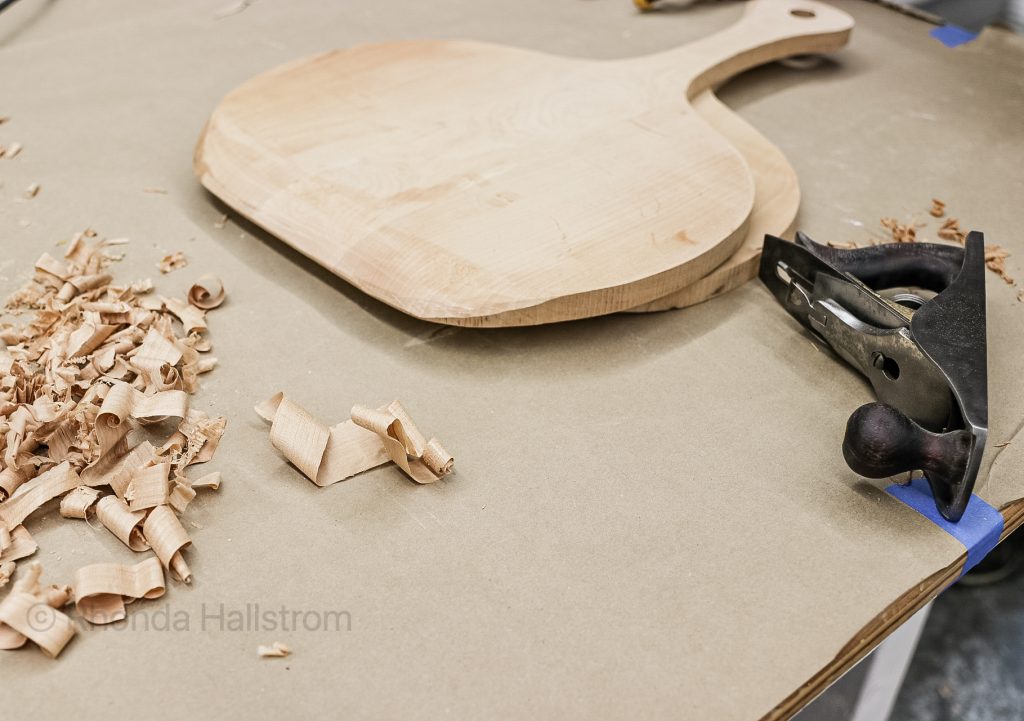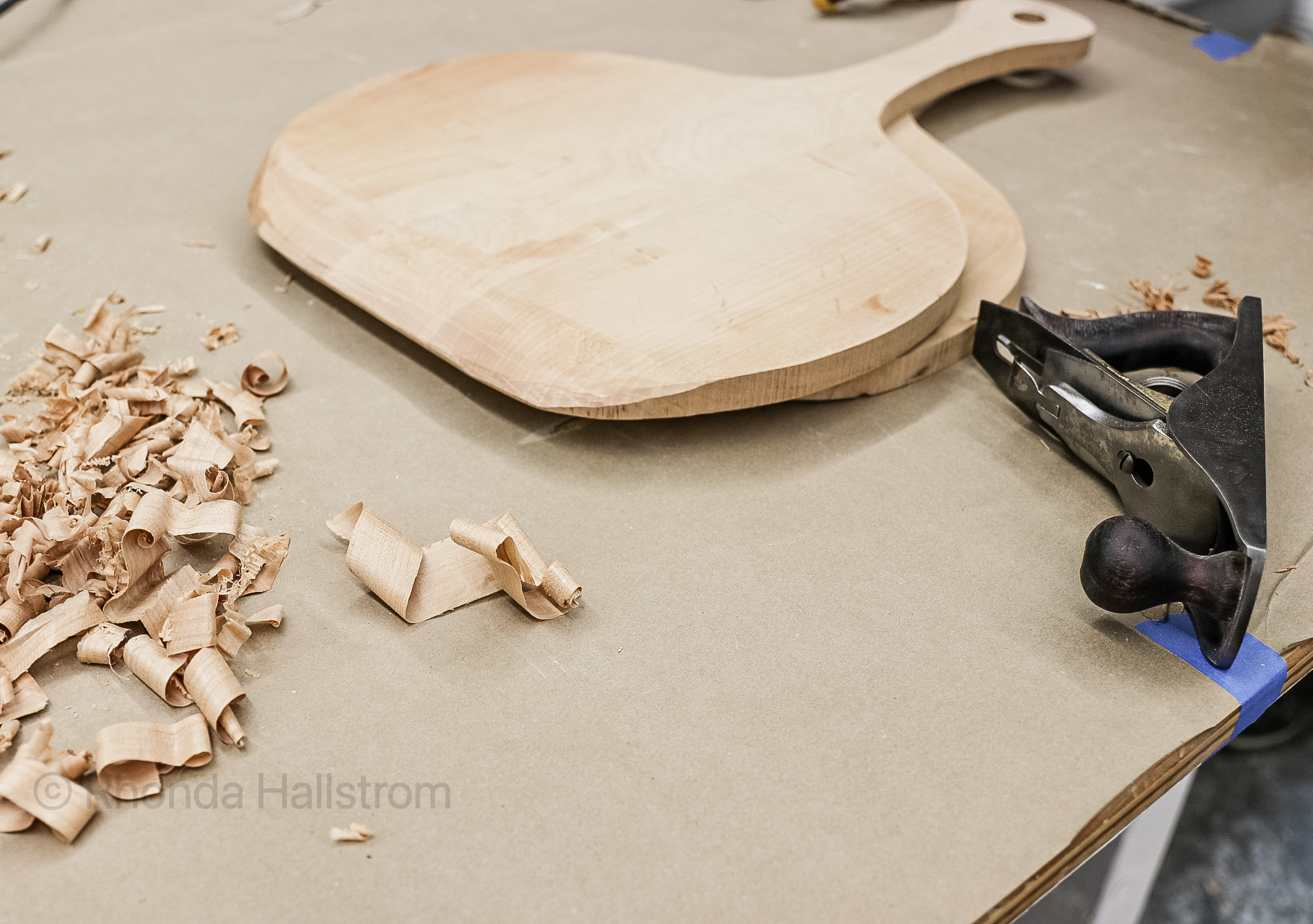 hand made pizza paddle
There is probably other techniques you could use to create this but we like old planners and my husband has a refurnished mini one. He continues to use them in his woodworking. Once the sanding is complete we go ahead and use a hand sander and get a nice soft smooth finish using a 200 grit sandpaper. We use Johnson Mineral Oil sealing bond on the board. It keeps the boards lasting longer. If you have wood countertops this works on them as well.
Check out Vic's next creation here, this is How To Make A Wood Table.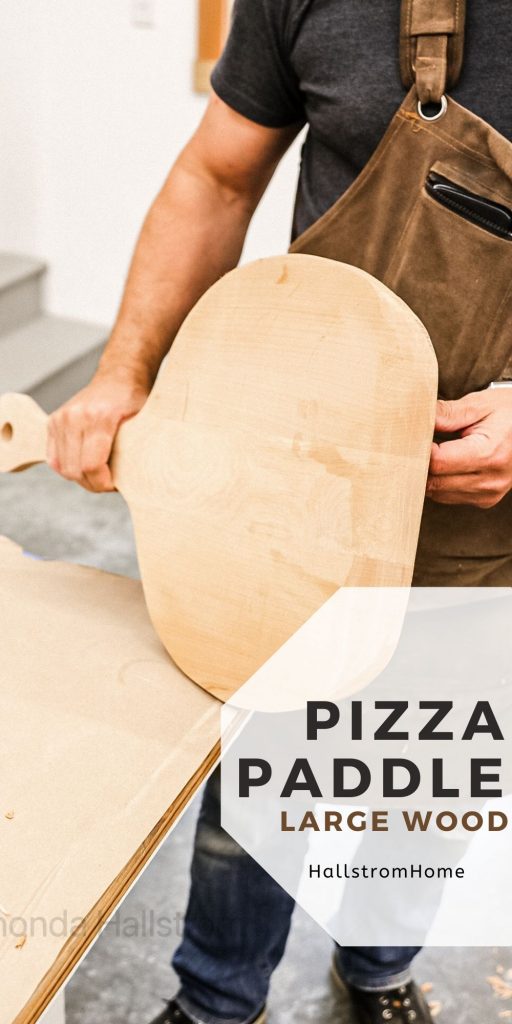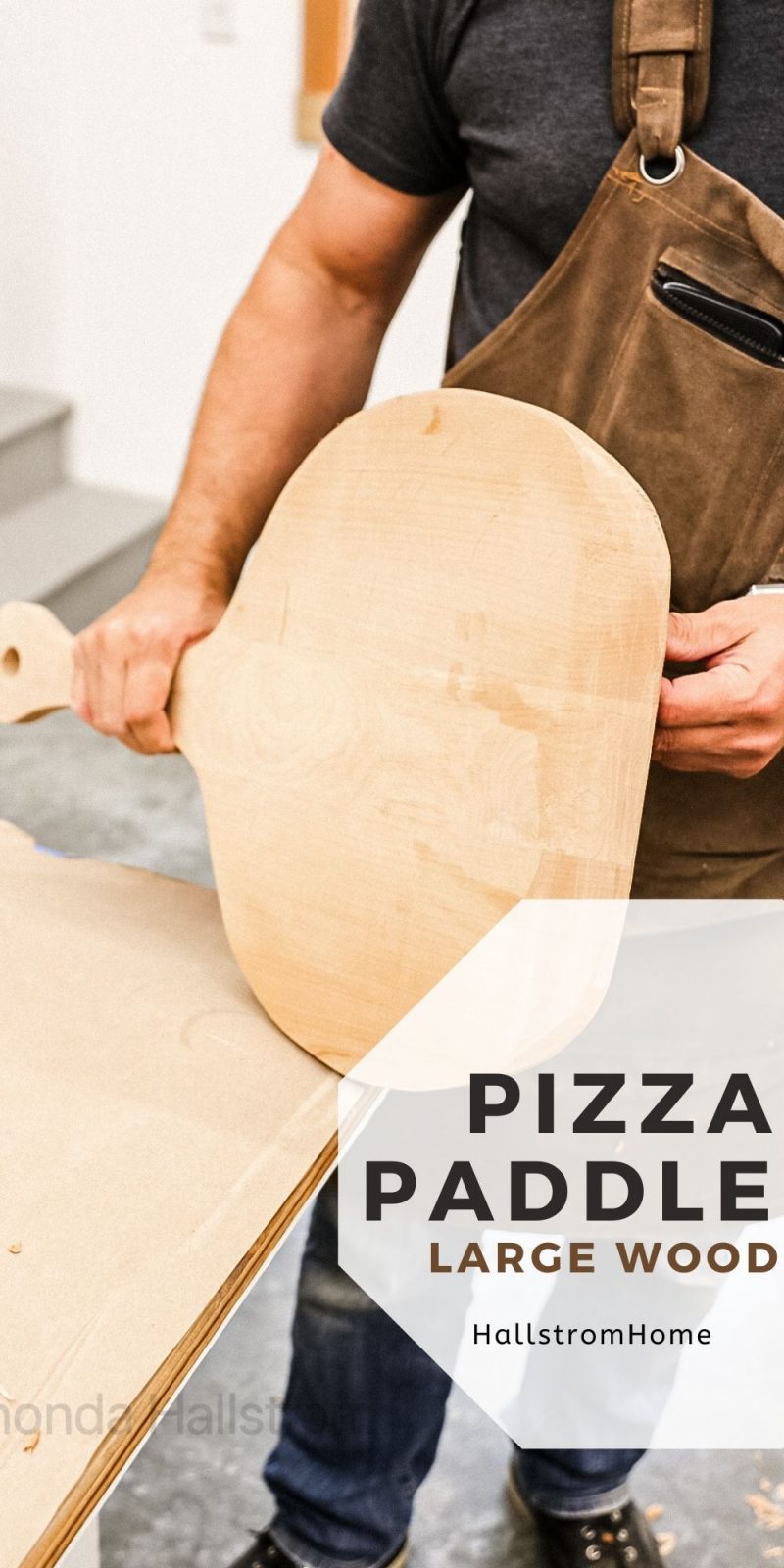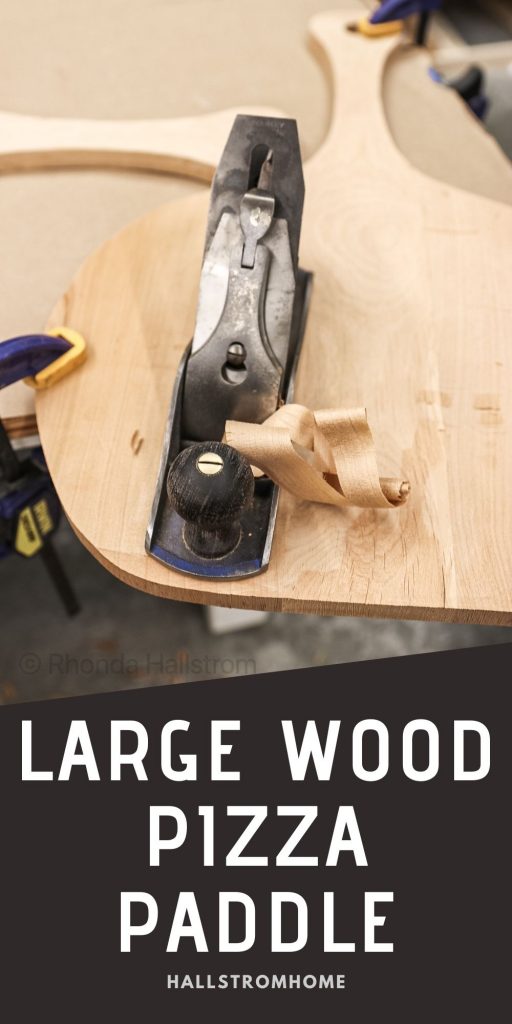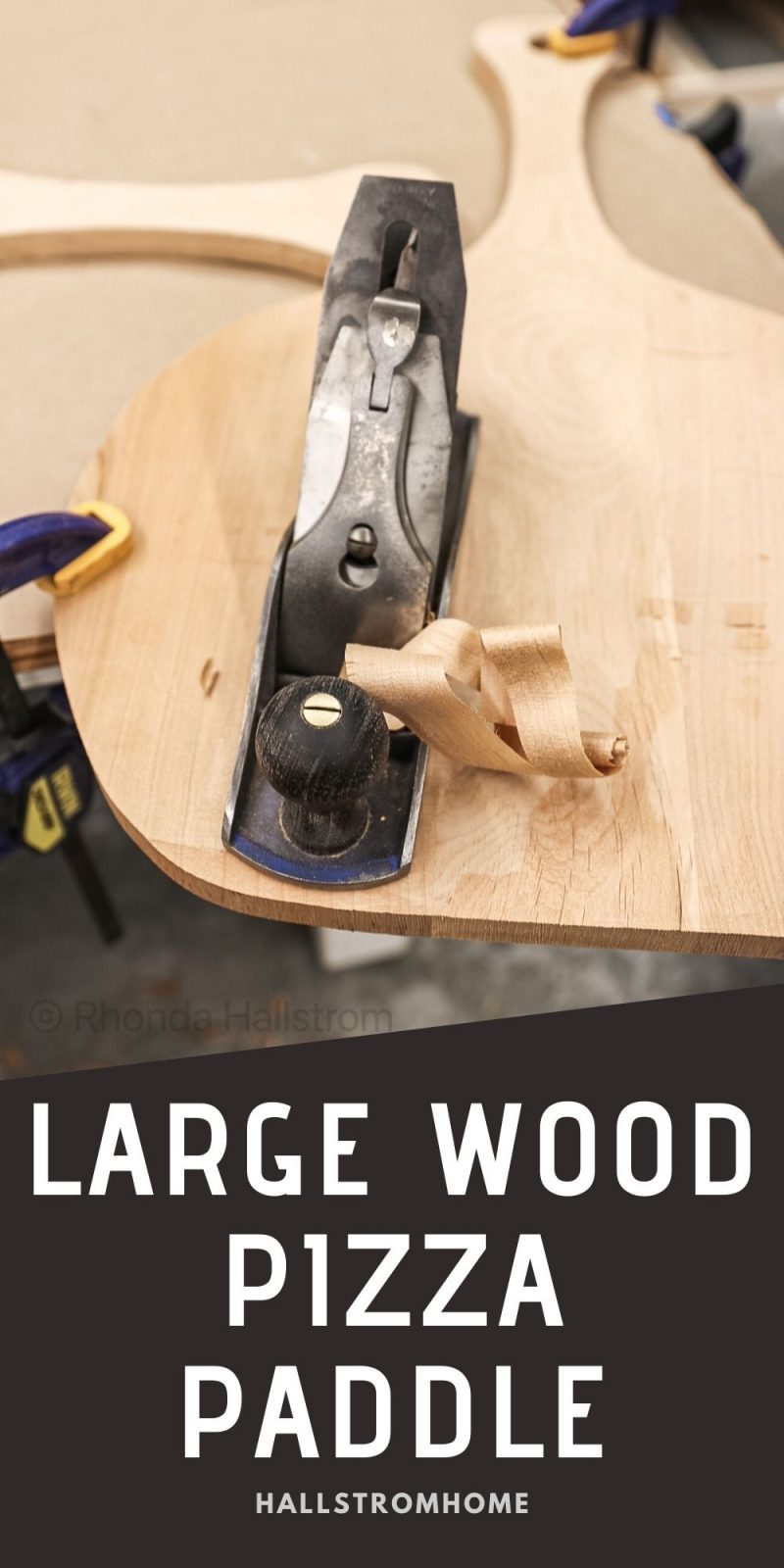 wood crafts
We chose knotty alder because it rates really well to use with food. I like the rustic look that some of the knots give and you can use it as a cutting board. A lot of the antique cutting boards from Europe which we have a lot of them in our shop now that we have a supplier. Sometimes you just want a handmade items from a local maker or somebody you find online. That's why we ended up creating these handmade paddles is not only is it a fun creative outlet but we knew that people would appreciate having something handmade.