Shabby chic shower curtains are the latest addition to make your bathroom more like a French farmhouse. I thought I would share my DIY Shabby Chic Shower Curtain Tutorial with you. With creating always on my mind I thought I would show with you my favorite ones I have made. Most are available in my shop for purchase. Adding a custom shower curtain can turn your bathroom into something very unique and special to you.
Be sure to sign up for my email to get new recipes, crafts and home ideas in your inbox!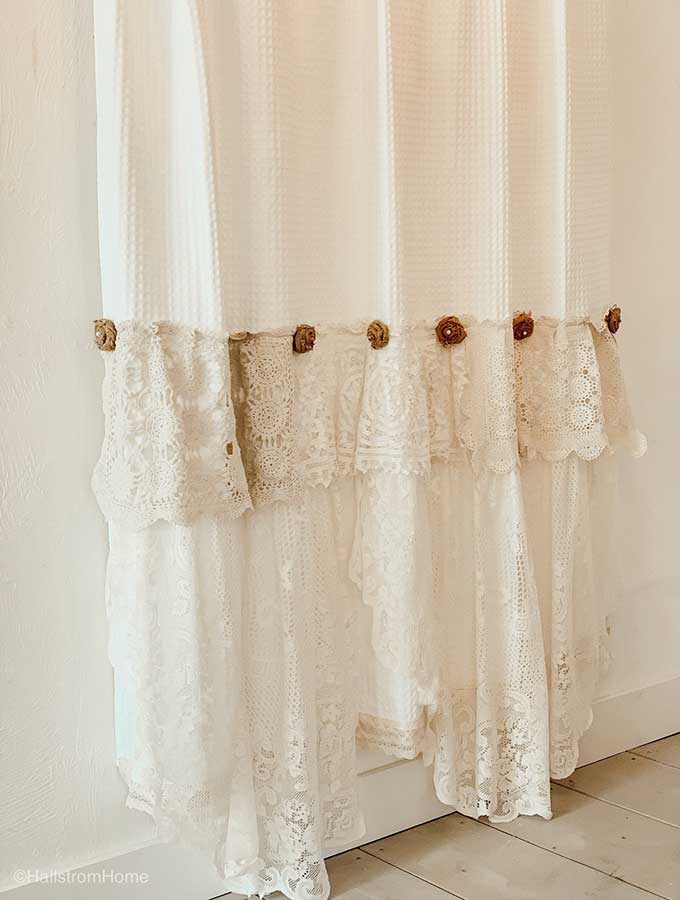 DIY Shabby Chic Shower Curtain Tutorial
Finding the first piece to work with is important. I use a spray glue to hold my lace in place instead of straight pins. Then I sew my first layer of lace onto the base. Repeat layers until you've reached your desired effect. This really lets you get creative and helps to add your own style to your bathroom. Simply adding one of these shower curtains to your bathroom can really change the whole look!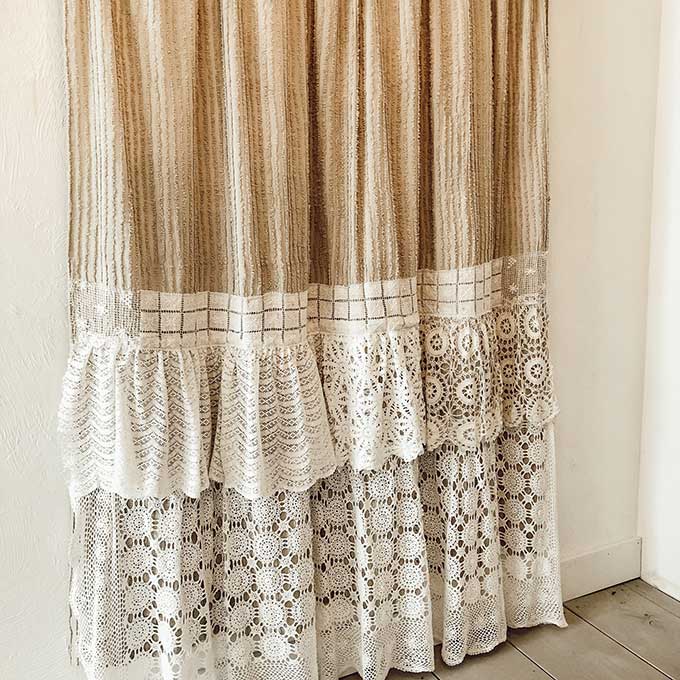 DIY Shabby Chic Shower Curtain Tutorial
How to make a shower curtain is quite simple! Applying burlap rosettes adds more shabby charm to the shower curtain. Learn how to make your own burlap rosettes in our tutorial.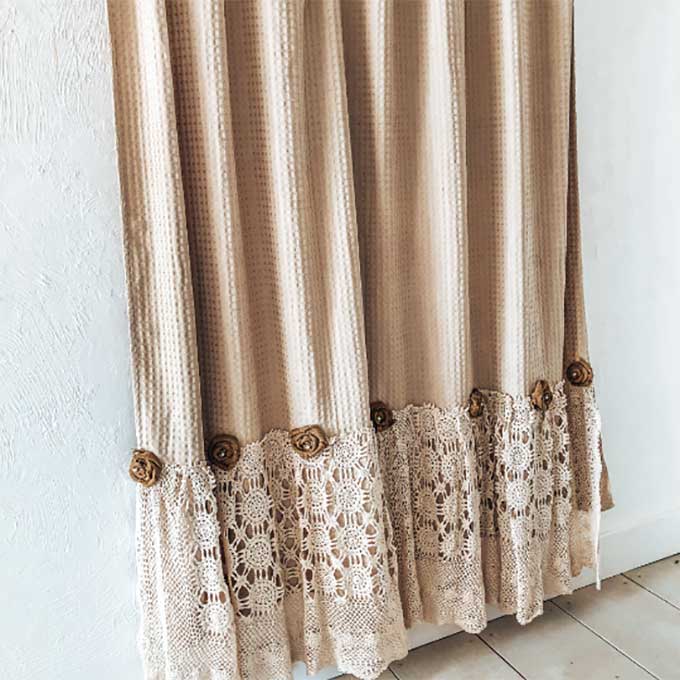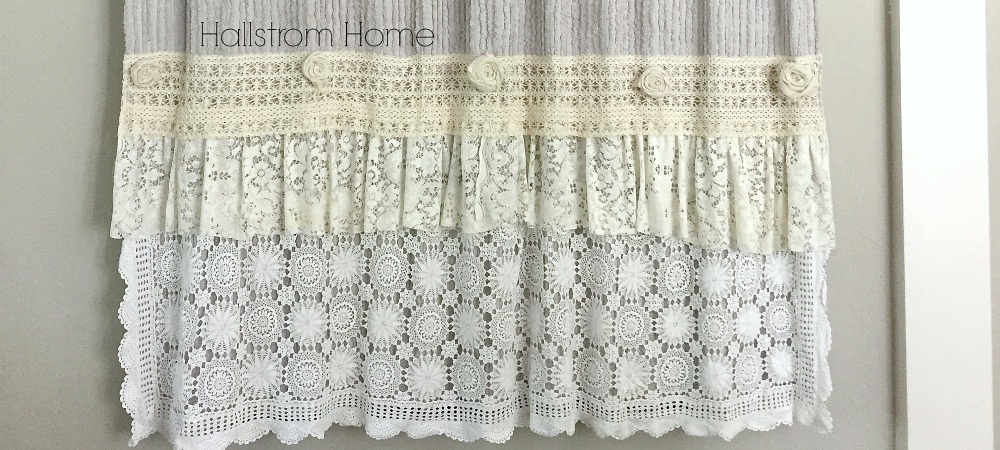 To make your DIY Shabby Chic Shower Curtain extra long. I attach the lace farther down the curtain panel. I like to sew many layers of lace to add the French cottage style. When hanging this in your bathroom I will often use two hanging rods. One will be placed lower for the curtain liner. Then the next one will be placed higher for my long shower curtain. Check out my bohemian bathroom with a handmade shower curtain.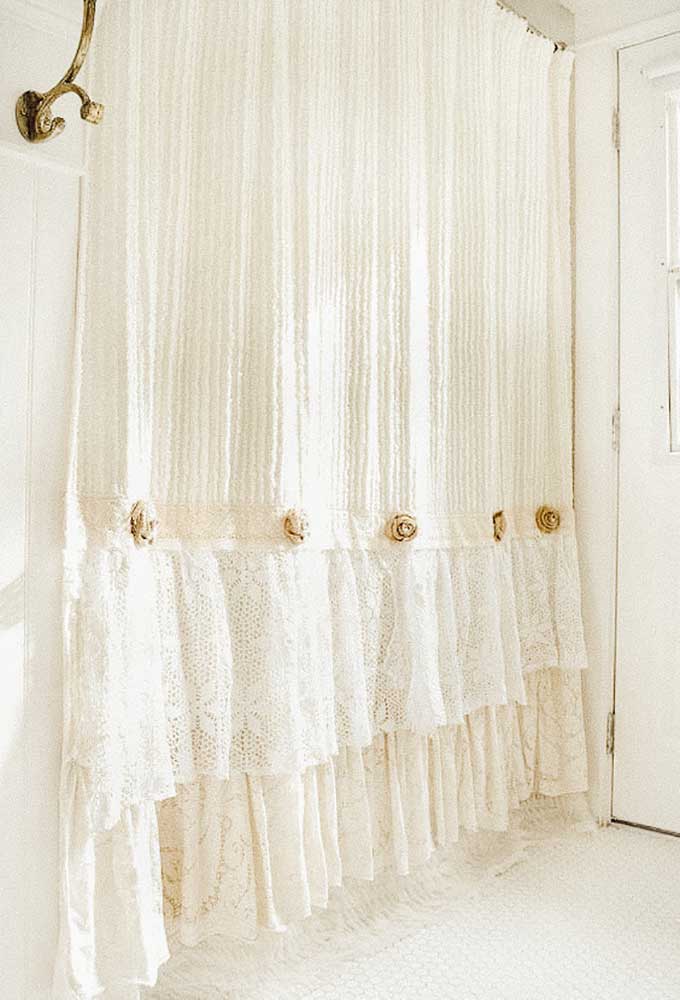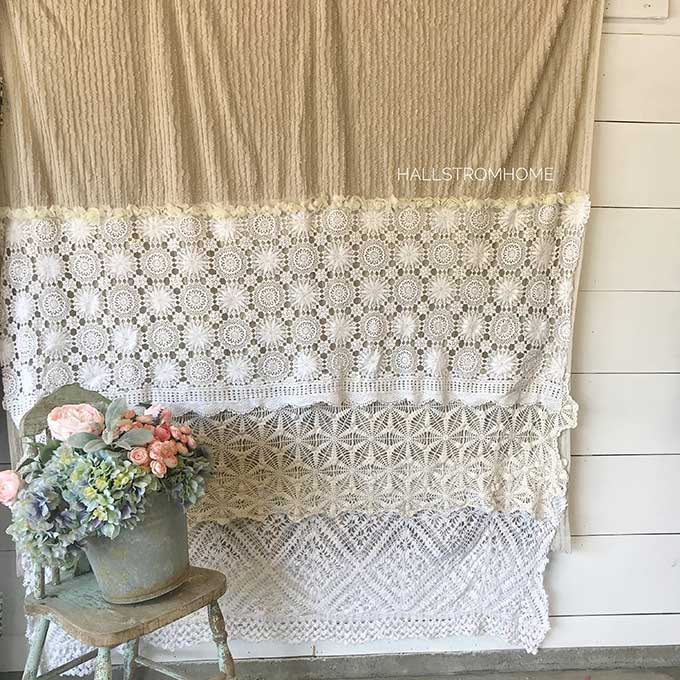 Farmhouse Bathroom
Be sure to check out our small bathroom remodel and take a look at the extra long shower curtain. It really made the space look much larger. Thank you for stopping by! Please let me know if you have any questions in the comment section below.