Welcome! I thought I would share my DIY Shabby Chic Shower Curtain Tutorial with you. This is really easy to create in an extra long length with just a few details. I sell shower curtains in my shop, but some people really like to make it their own! This is a new sew shower curtain! It is optional to sew, but no need to!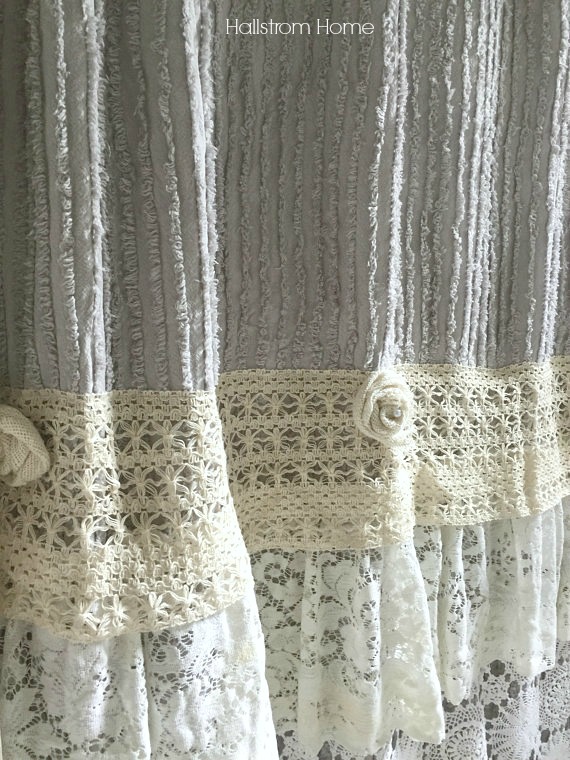 DIY Shabby Chic Shower Curtain Tutorial
Finding the first piece to work with is important. Deciding on a crochet tablecloth was easy. I use a spray glue to hold my lace in place instead of straight pins. Then I sew my first layer of lace onto the base. Repeat layers until you've reached your desired effect. I will include some affiliate links, so you can see what products I use. You can just use hot glue if you don't want to sew, I would personally recommend sewing though.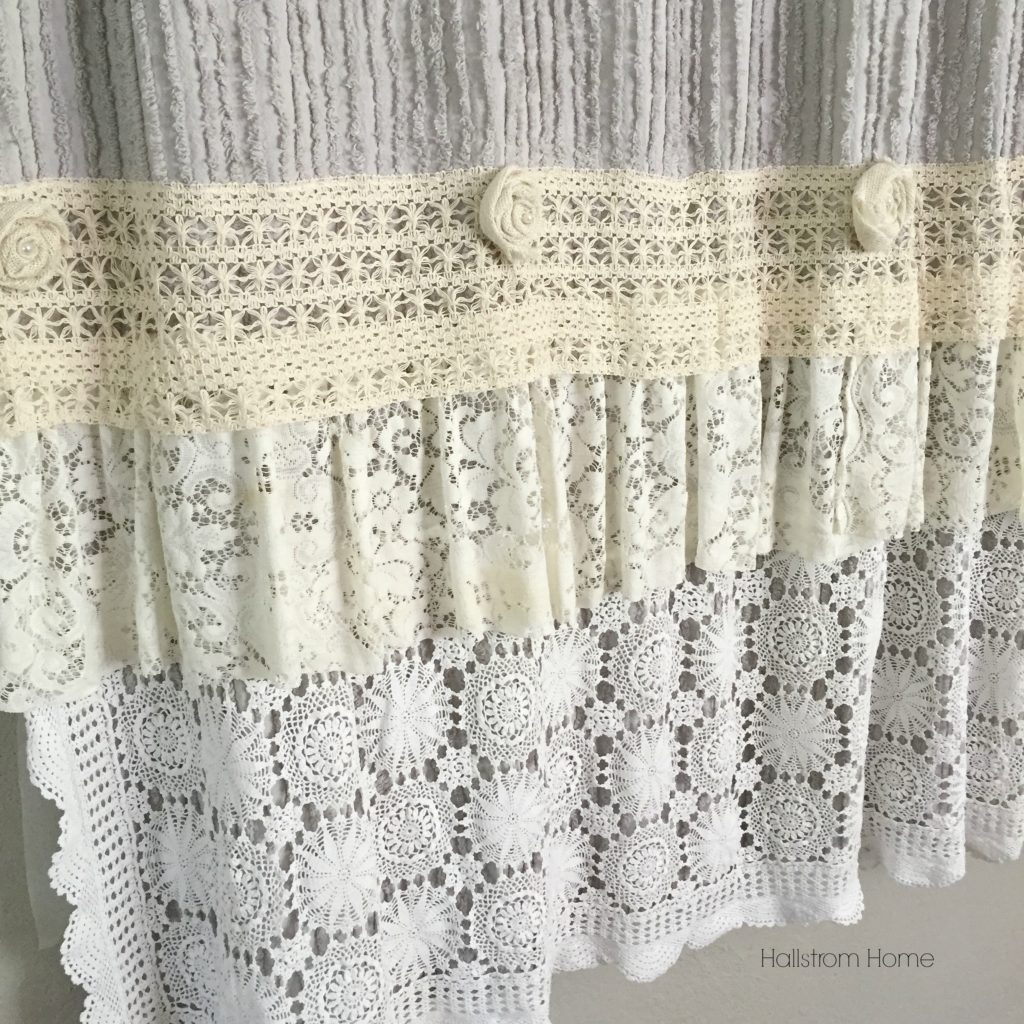 DIY Shabby Chic Shower Curtain Tutorial
 How to make a shower curtain is quite simple! Applying burlap rosettes adds more shabby charm to the shower curtain. Learn how to make your own burlap rosettes in our tutorial.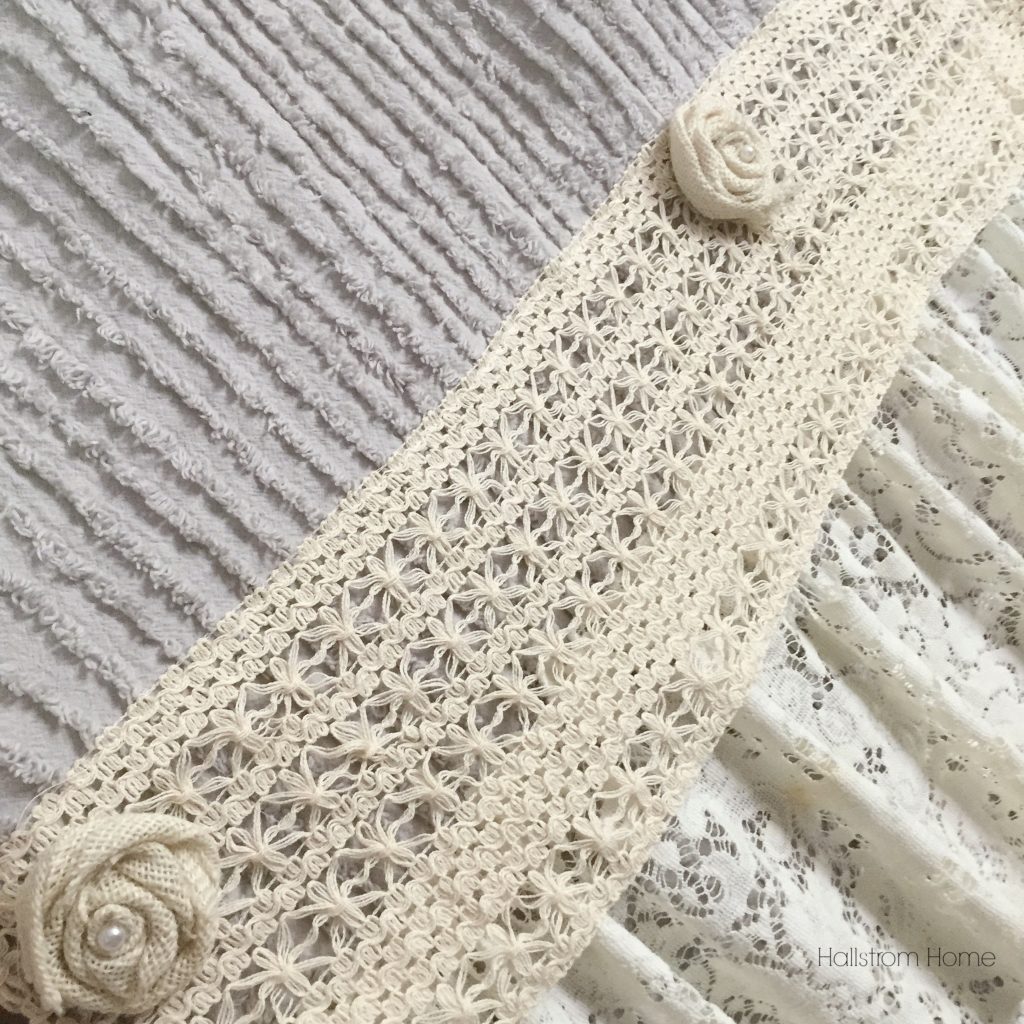 To make your DIY Shabby Chic Shower Curtain extra long. I attach the lace farther down the curtain panel. Often, I make my shower curtains at 84 inches long. So if you're going to sew you shower curtain, I use the spray adhesive below, then sew. If you don't want to sew, I would hot glue your fabric down. I included the hot glue gun I personally use.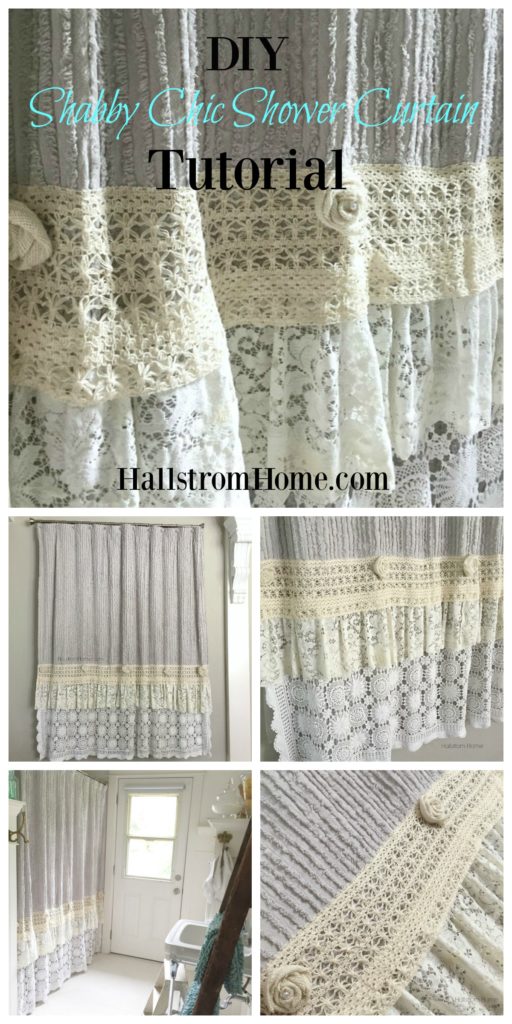 When remodeling our farmhouse bathroom, we used these hexagon tiles. Included with heated floors, which I highly recommend! Thank you for stopping by! Please let me know if you have any questions in the comment section below.