It's that beautiful time of year where we want to decorate the house in a festive manner. Sometimes it's super busy so we made this Easy Christmas Table Setting with Red in hopes you can get some ideas for your own holiday table setting.
Be sure to sign up for my email to get new recipes, crafts and home ideas in your inbox!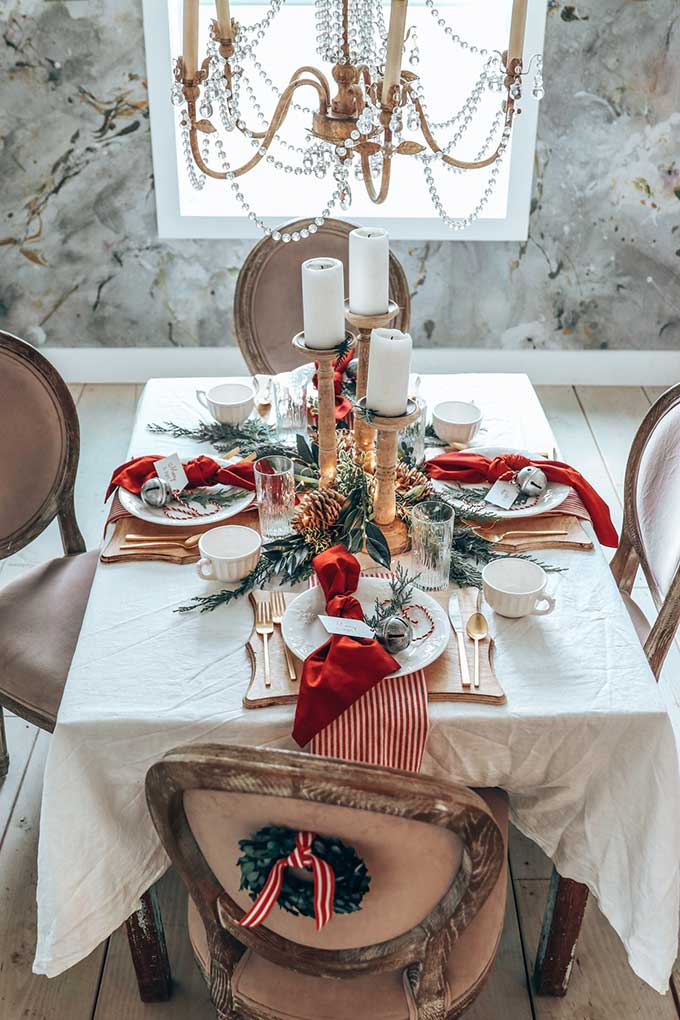 Easy Christmas Table Setting with Red
To get started I used our white linen table cloth. We are phasing out our linens as we focus more on our mirror making so we do not have these left in stock. I will link to another beautiful linen tablecloth option.
A plate charger like the ones we just made helps add depth to your table setting. It's like the foundation to your home.
Choosing your dinnerware and glasses will set the vibe. We went classic white with snowflakes and crystal glasses. Shopping links to this table setting to make it easy for you to get this same look.
We used red this year as I'm very traditional. I loved the red stripe napkins but I also loved this solid red so I used both. A simple knot with a bell and our Merry and Bright tags that you can print off when you sign up for our emails. We also have a cute tag you can print in this post here.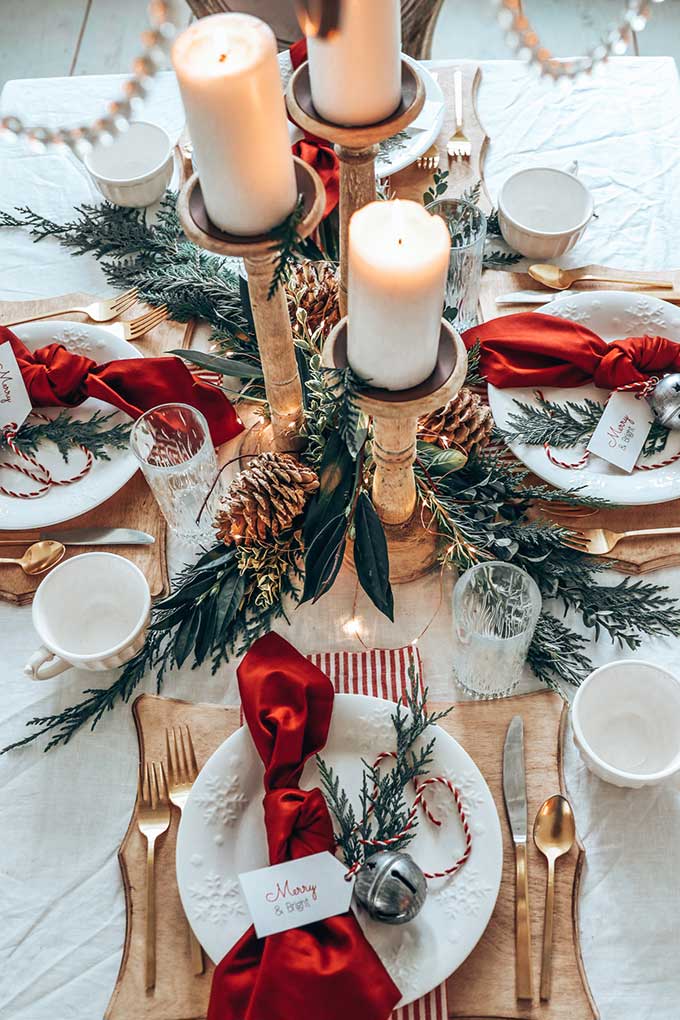 5. Utensils- We used gold silverware and love the elegance it offers to our easy Christmas table setting with red.
6. The center of the table was set with our newest collection of antiques. These hand carved candle holders are now available in a set of six. I thought about using a tray to set them on but we had limited space so we just used fresh greenery from the yard and some twinkle lights to finish this all off.
Here is our latest blog posts with our favorite Christmas finds for holiday gift giving for guys and gals.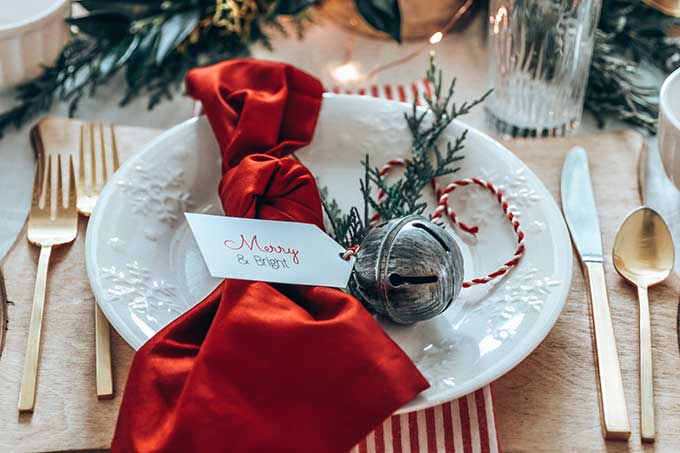 Our easy Christmas table setting with red is a mix of farmhouse style and traditional elegance. Growing up my mom ordered Victoria Magazine, Sunset Magazine and Romantic Homes. With the rise of farmhouse decor thx to Joanna Gaines, then we mix all the styles together. Read about our trip to meet chip and Joanna Gaines here. Can't believe that happened for little ol me.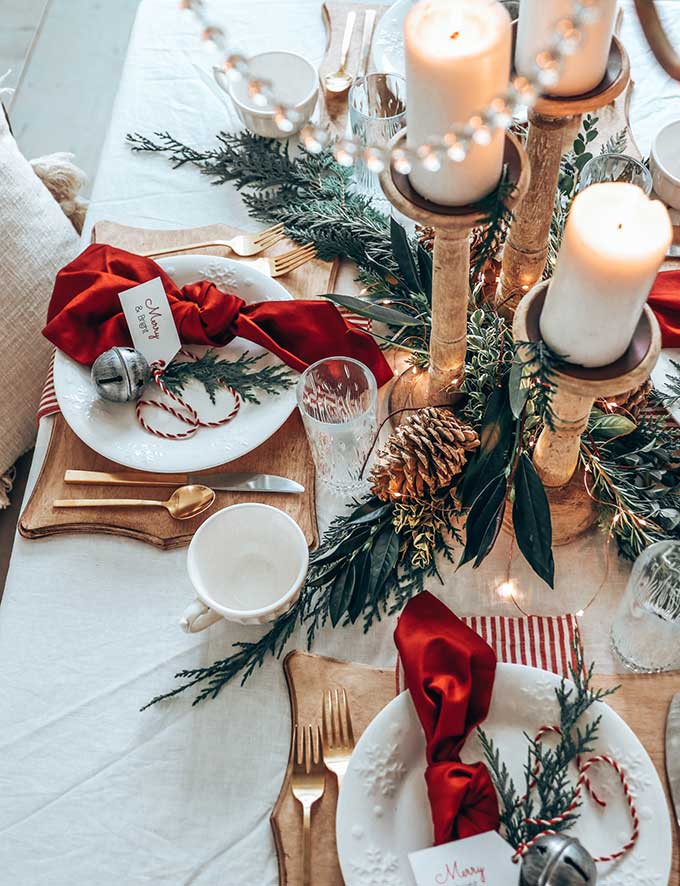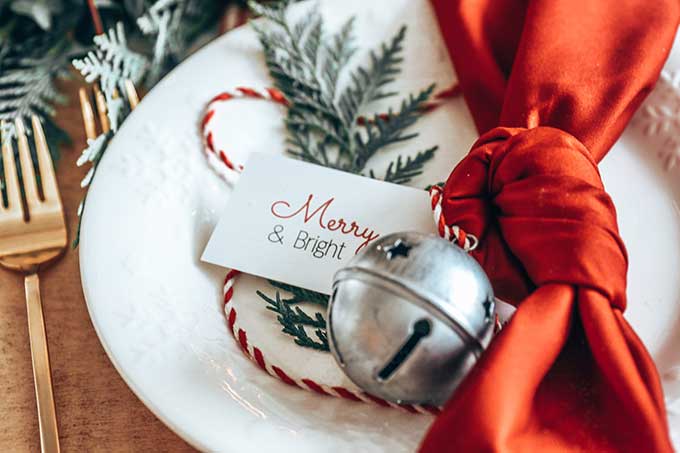 Easy Christmas Table Setting with Red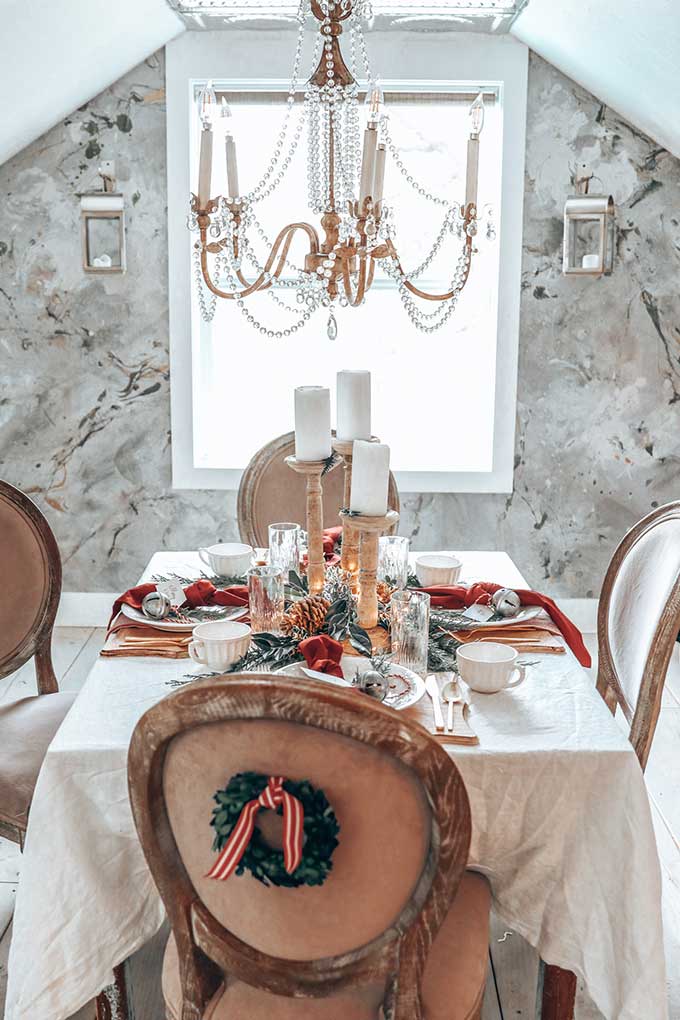 If your interested in the fresh preserved wreaths we have them in stock here. When you change the ribbon then you get a different look. The red and white stripe is fun for the Christmas season. We also used a sheer ribbon that is more elegant. Let me know what style you like to decorate in or if you mix things up as well. Shop our favorite handmade Christmas stockings here.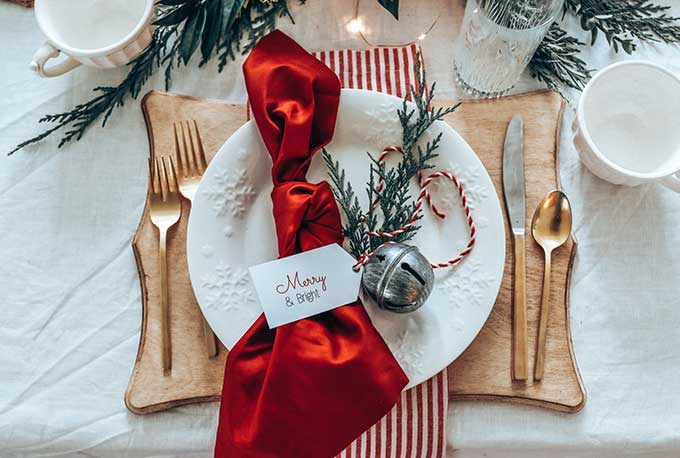 Merry Christmas my friends!!! It's truly the most wonderful time of year when we focus on what this birthday really means to us all. Take a look at some inspiration on how to decorate your farmhouse entryway for Christmas.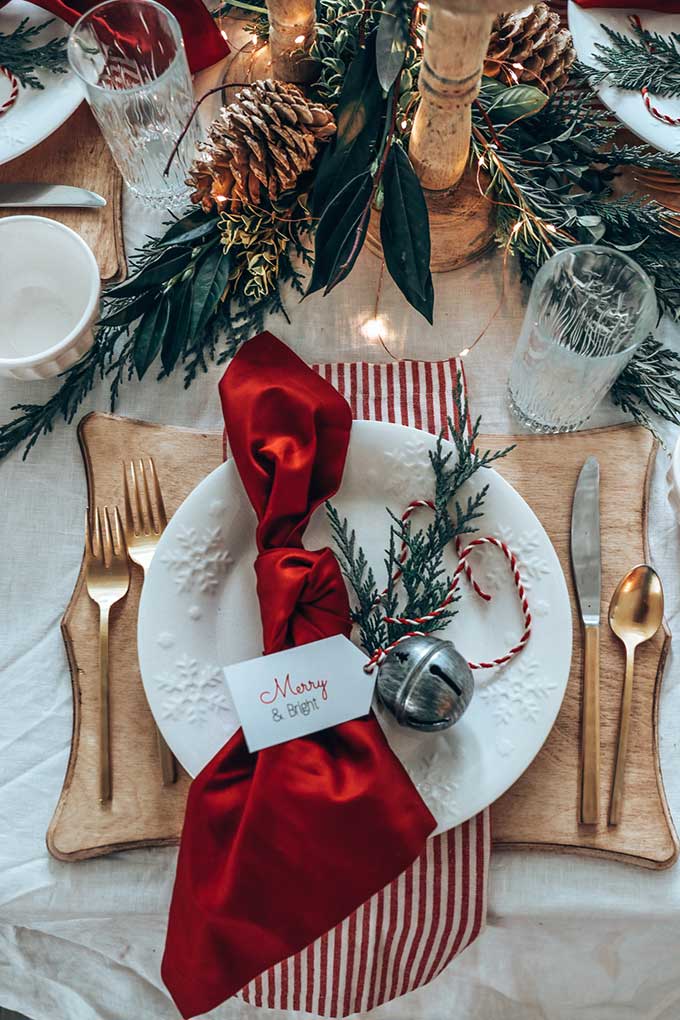 Easy Christmas Table Setting with Red