How I created My Bohemian Bathroom with Vintage Lace with details on how I made this custom vintage lace ruffle shower curtain. Beautiful bathrooms with custom shower curtains add so much charm and meaning to our home decor.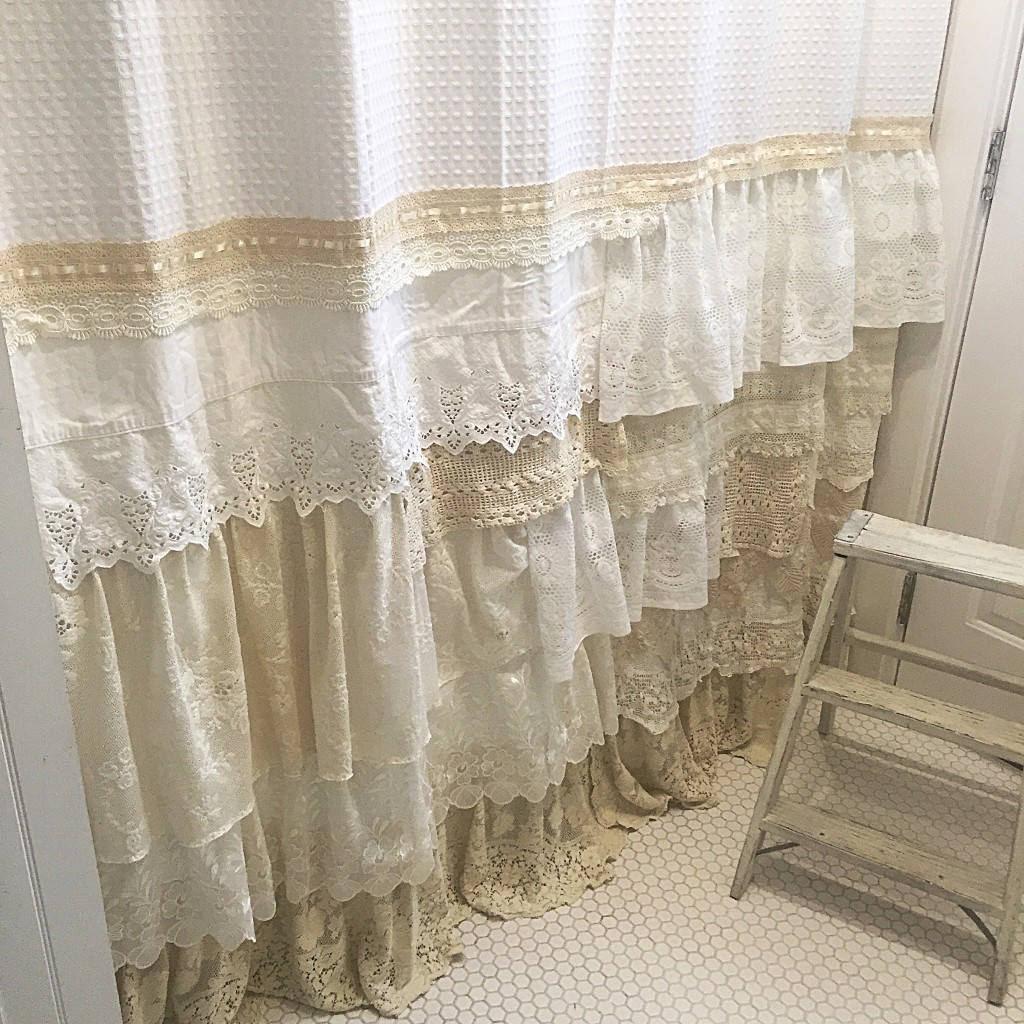 Let me guide you through our bohemian farmhouse bathroom. As typical in most farmhouses, the bathrooms are small, so every detail matters. When we remodeled this bathroom, we installed heated tile floors with vintage style hexagon tiles. I wish there was a disclaimer with white grout stating that a house cleaner does not come free. If you love custom shower curtain take a look at them in my shop.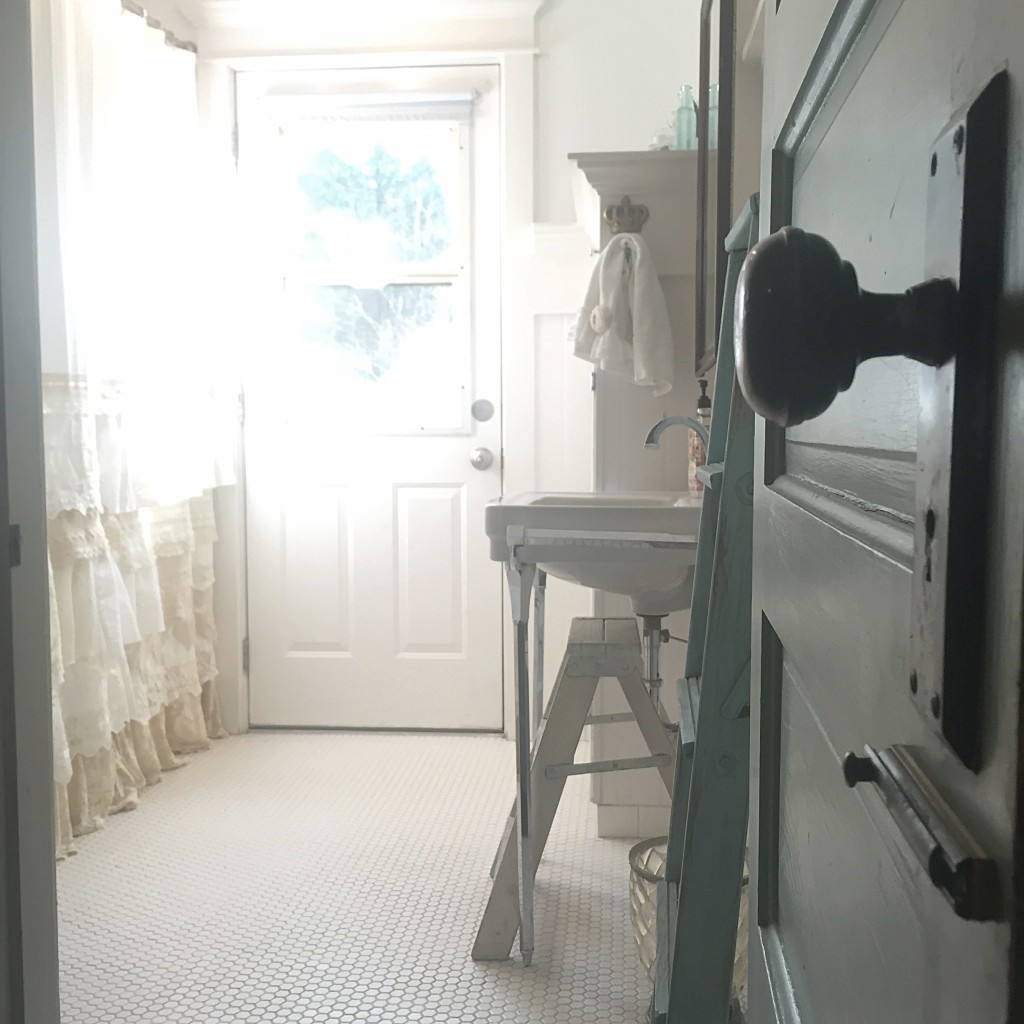 We kept the vintage sink that came with the house to keep with the classic old style. I have recently updated our bathroom, tell me how you like it.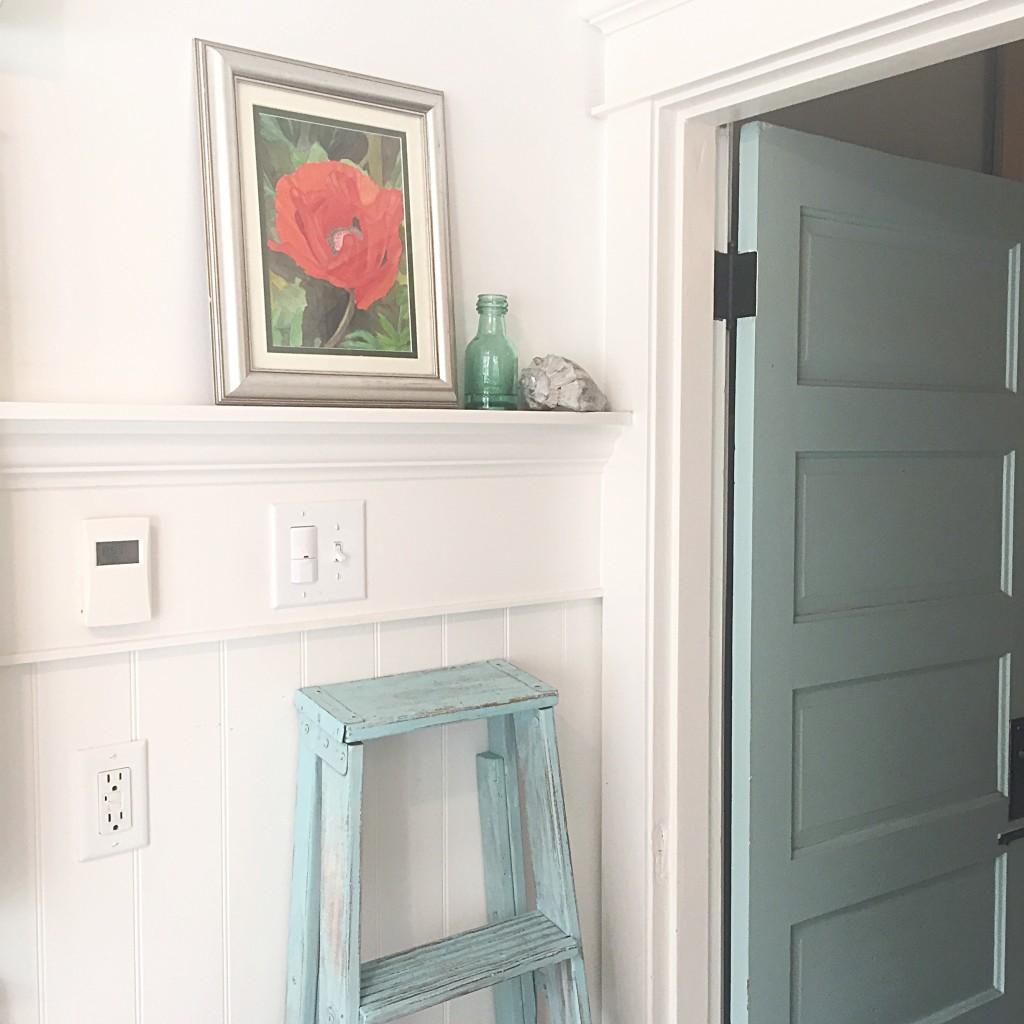 My bohemian bathroom with a vintage ladder painted for just a pop of color. This is also a great way to hang decorative hand towels. You can find plenty of farmhouse decor here in my boutique.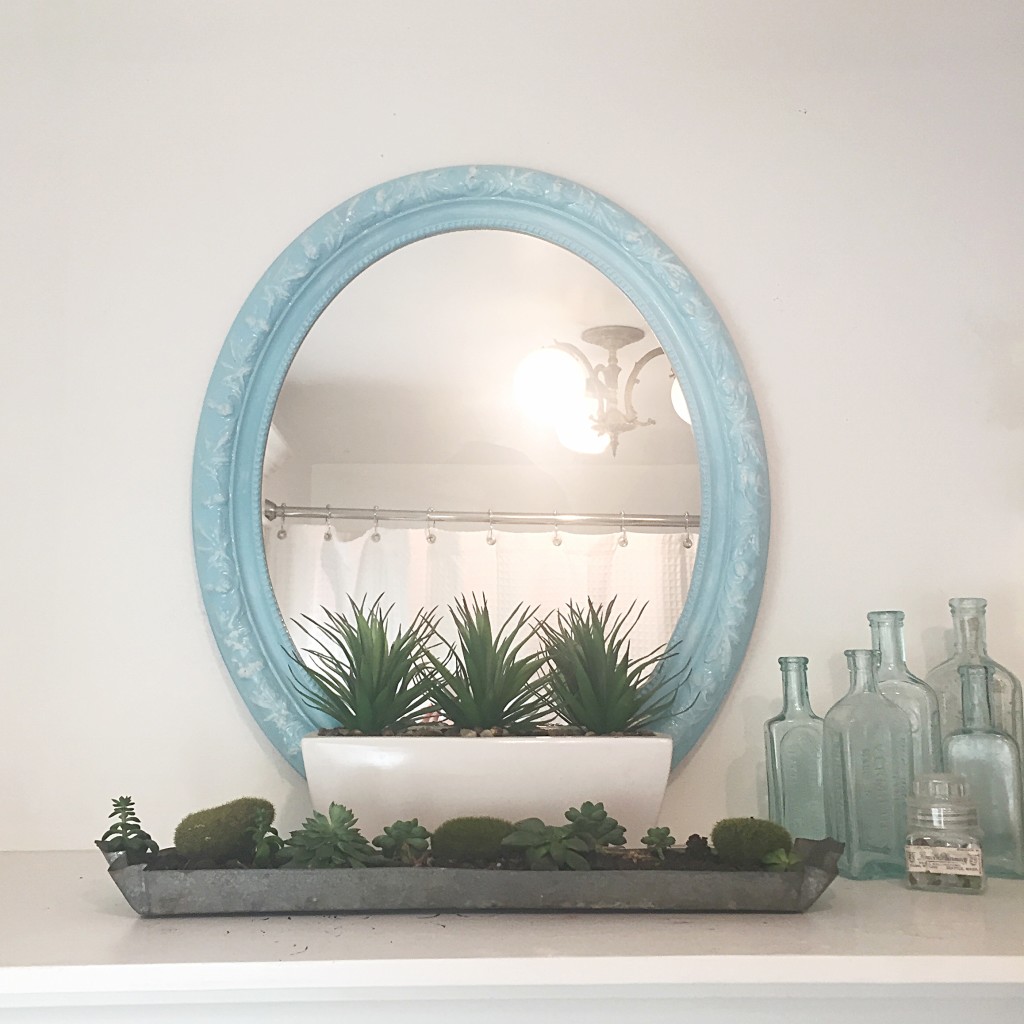 No bohemian bathroom is complete without a gorgeous mirror. I love doing custom work, to make a mirror fit perfect in your home. So you can leave me a message and I'll be happy to help.
My Bohemian Bathroom with Vintage Lace
Details on how I did the vintage lace shower curtain. First, you start by collecting vintage lace from garage sales, Goodwill, and people's give-away piles. This will take many years to accumulate a stash big enough to take over a closet. Now when January rolls around, and one feels the drastic need to declutter because the house is feeling crusty, DO NOT touch the vintage lace closet. It's kinda like having a gold mine stash. You may want to hide the stash from hubby's, as they will not understand the obsession. So after collecting for many years, the stash is paying off with a wide assortment of lace options. This vintage lace ruffle shower curtain was created one dark, cold, rainy night in the attempt of saving one's sanity. Now the problem is cleaning up and organizing ALL that lace.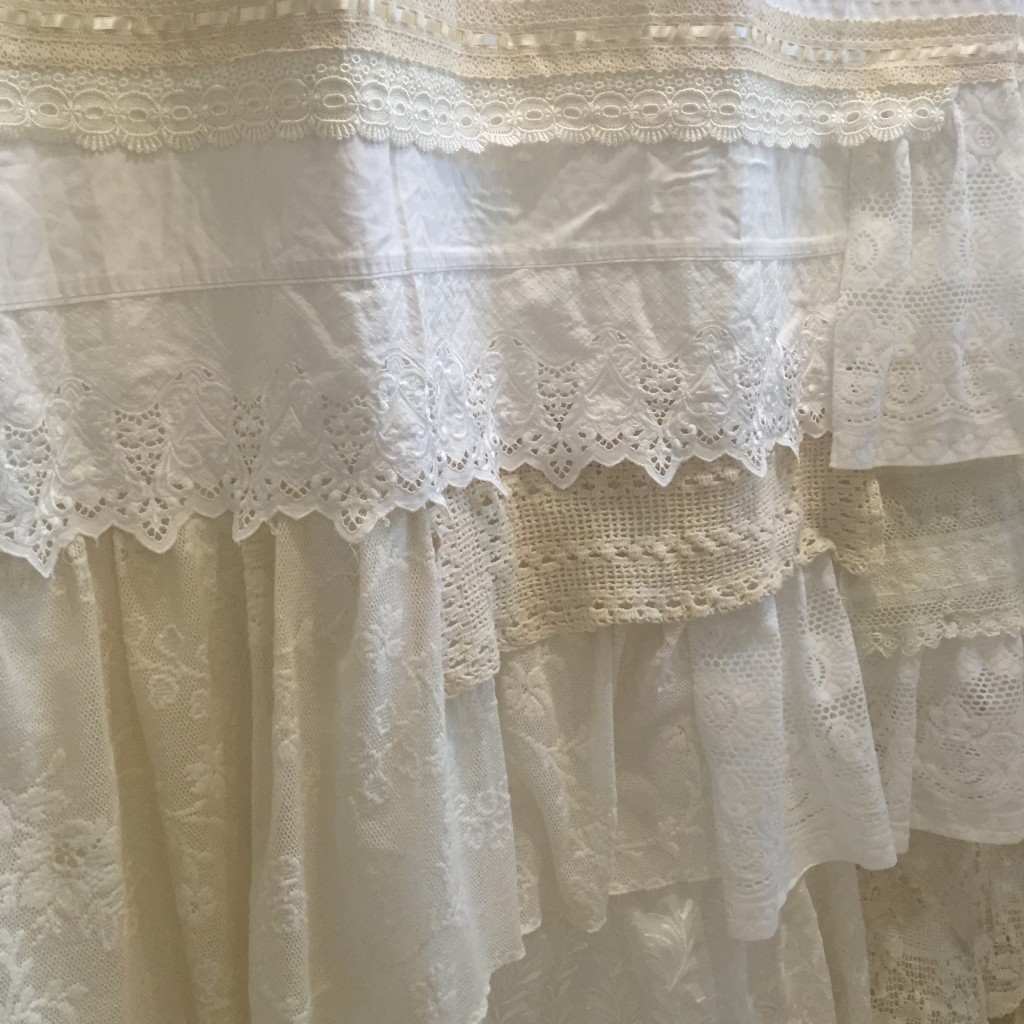 This one is now gone. But I have many other custom options. What I love is that you can really make this your own special style.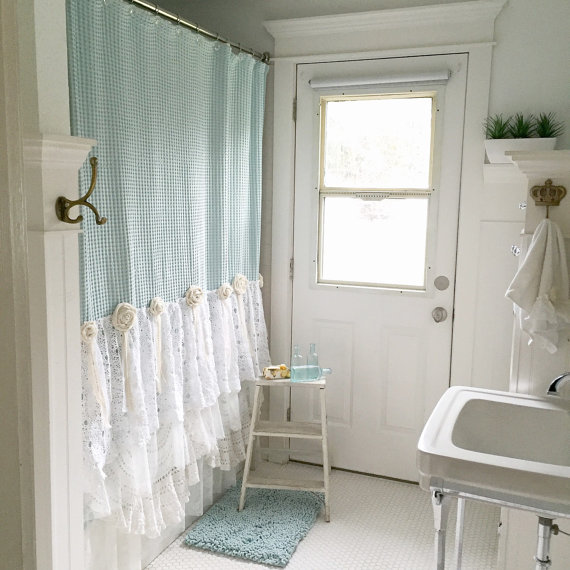 My Bohemian Bathroom with Vintage Lace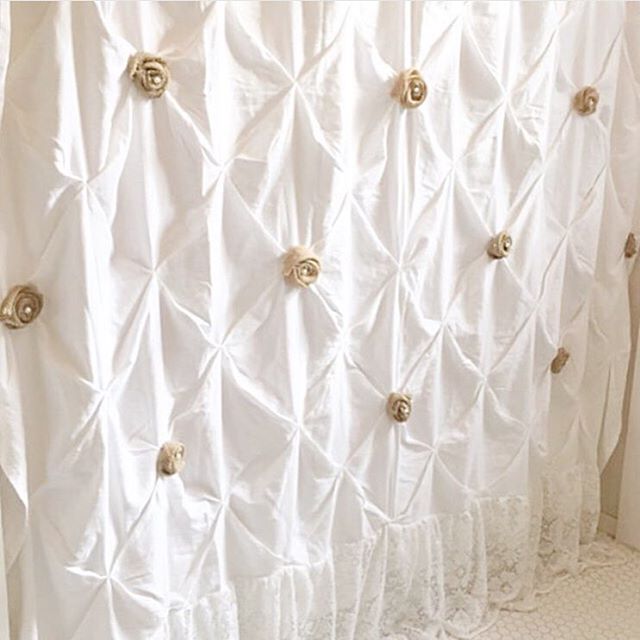 I hope you found this post to be inspiring. This one above is one of my best sellers. Please contact me for any questions you may have. Warmest Rhonda with HallstromHome.