Yogurt is a great Breakfast and snack. Paired with Fresh fruit and nuts to fill you up and keep you going. I have this great Recipe For Homemade Yogurt to share with you all today, I hope you enjoy.
Be sure to sign up for my email to get new recipes, crafts and home ideas in your inbox, plus access to our free printable vault! *This post contains affiliate links
Yogurt Recipe Homemade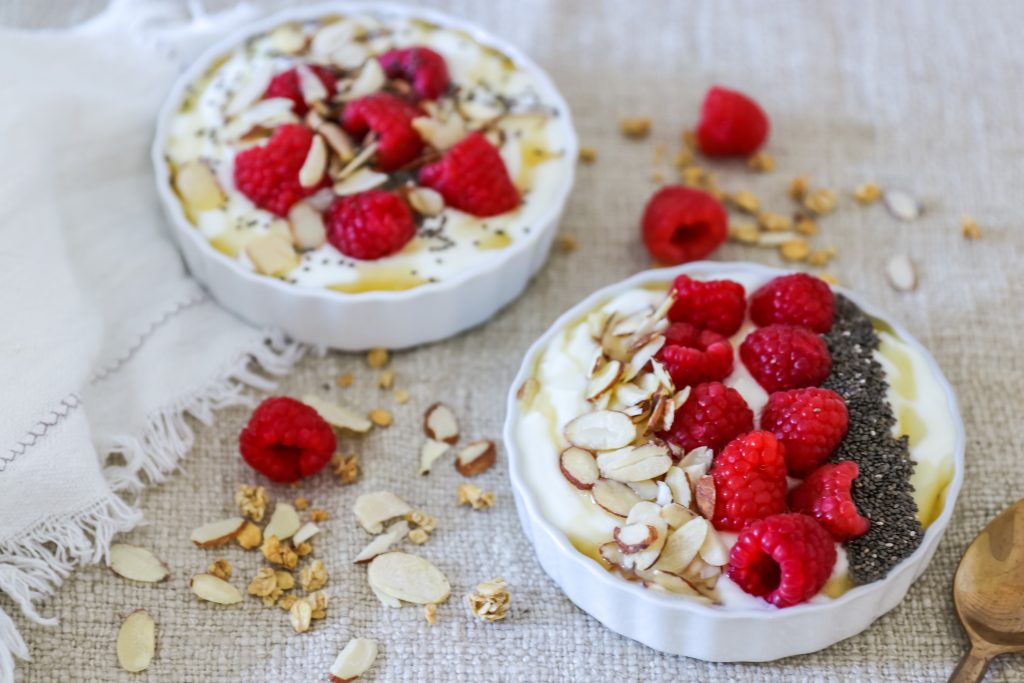 Greek Yogurt Recipe
Ingredients:
1 Gallon of Whole Milk
2 TBSP Unflavored Gelatin
Starter Ingredients:
1 1/2 Cups Plain Greek Yogurt
1 1/2 Cups Sugar
1 TBSP Vanilla
5 Quart Jars
Instructions:
Pour gallon of milk in a large pot
Heat milk over medium-high while stirring every few minutes
While milk is heating mix together Greek Yogurt, Sugar, and Vanilla
Set out 5 jars
Once milk is heated to 180 degrees, remove from heat and stir in Gelatin
Set hot milk aside for about two hours
Stir in yogurt starter mixture
Pour in Jars
Let sit on counter for 12 hours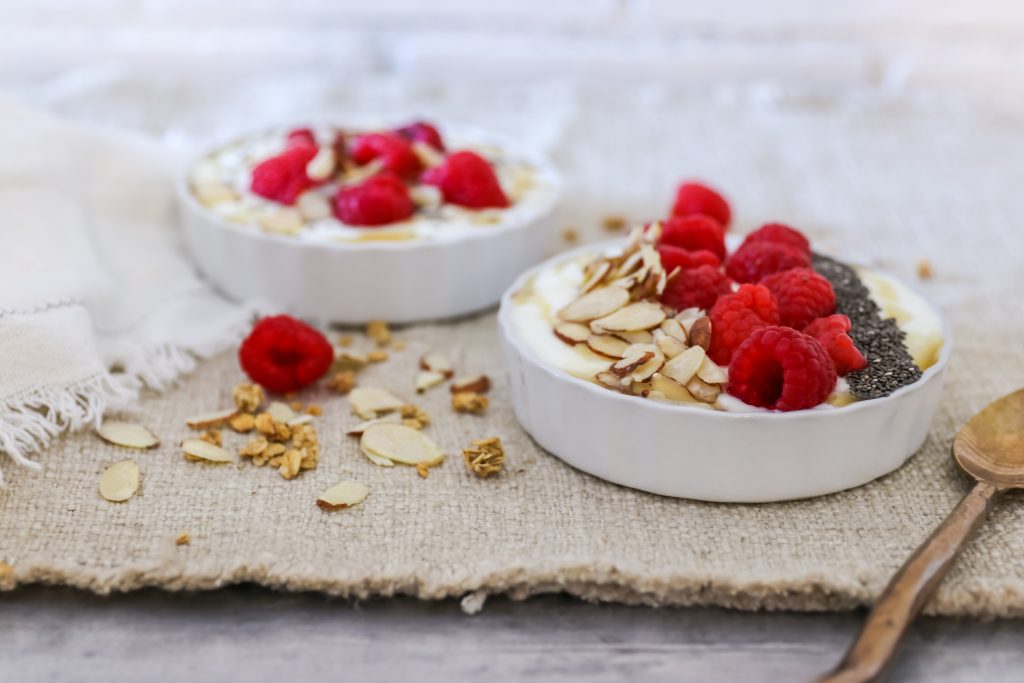 What Goes Good With Yogurt
We use sliced almonds, berries, granola, chia seeds, and honey in our yogurt. Use strawberries, raspberries, blueberries, blackberries, peaches, or anything you have on hand. Everything is so yummy with this yogurt.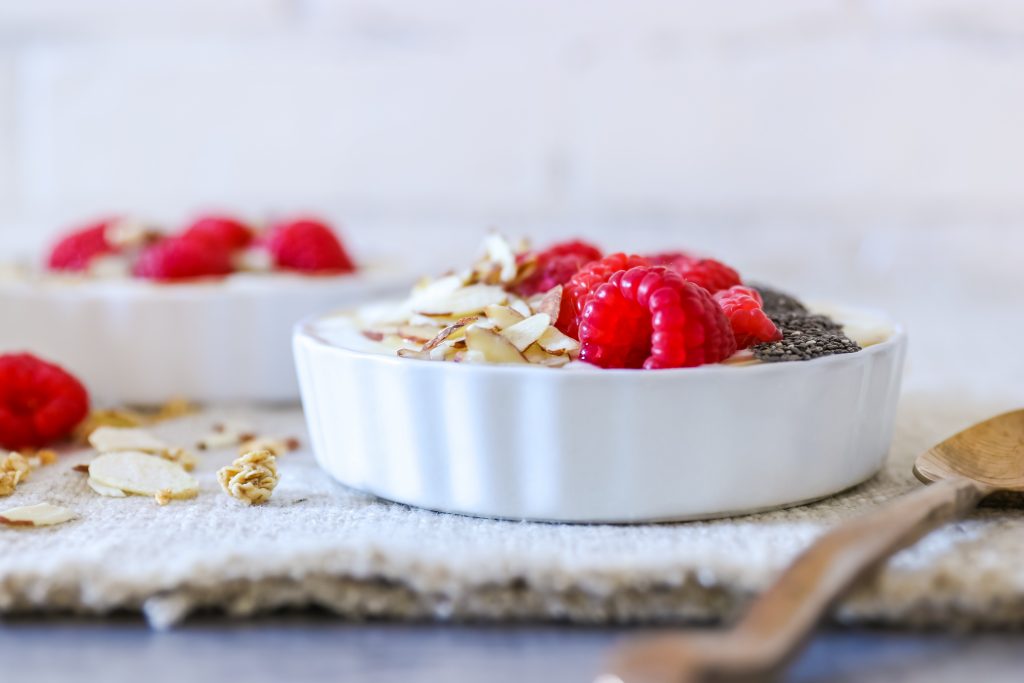 How To Homemade Yogurt
Healthy breakfasts are a better way to go! You can make it out of different types of milk if you are dairy free as well. So many brands have a lot of sugar so going homemade you can use honey or any other sweeteners you like. Use our Yogurt Breakfast In A Jar for more tips!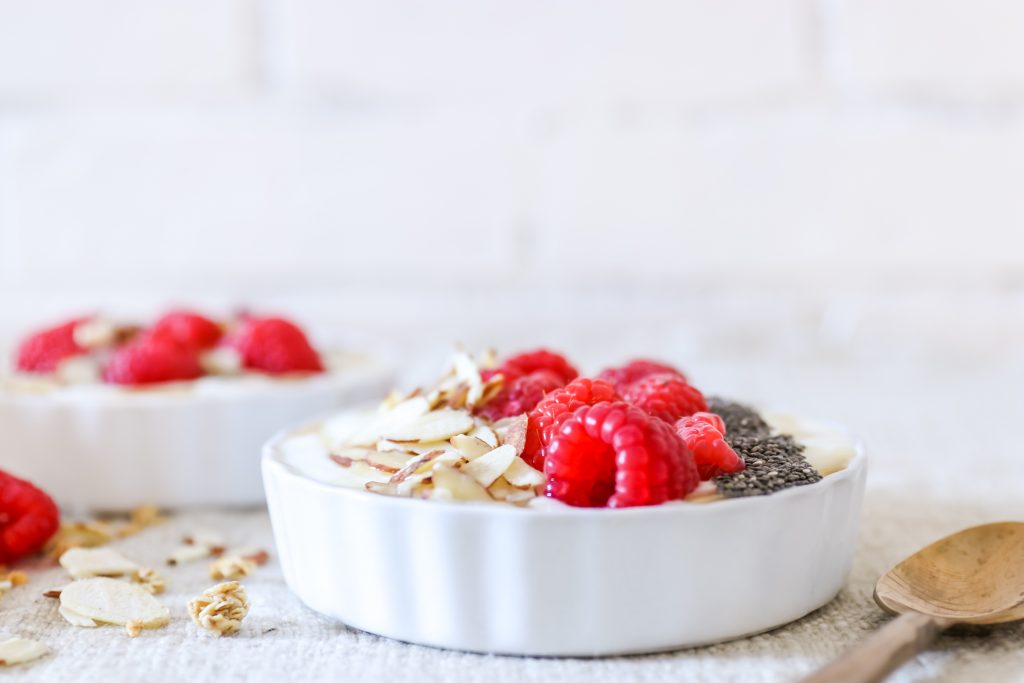 Toppings For Yogurt Parfait
Thanks for stopping by, I hope you enjoyed this recipe. Be sure to share with your friends and family and to follow us on our socials we love the support!
Pinterest | Instagram | Facebook