Do you have a tiered tray and you just don't know what to do with it? Well I have some Tiered Tray Style Tips, so your tray just doesn't have to be used for those occasional parties. It can be used for so much more, and this is also a great time to get creative! Tiered trays are a perfect way to add a unique style to your decor.
Be sure to sign up for my email to get new recipes, crafts and home ideas in your inbox!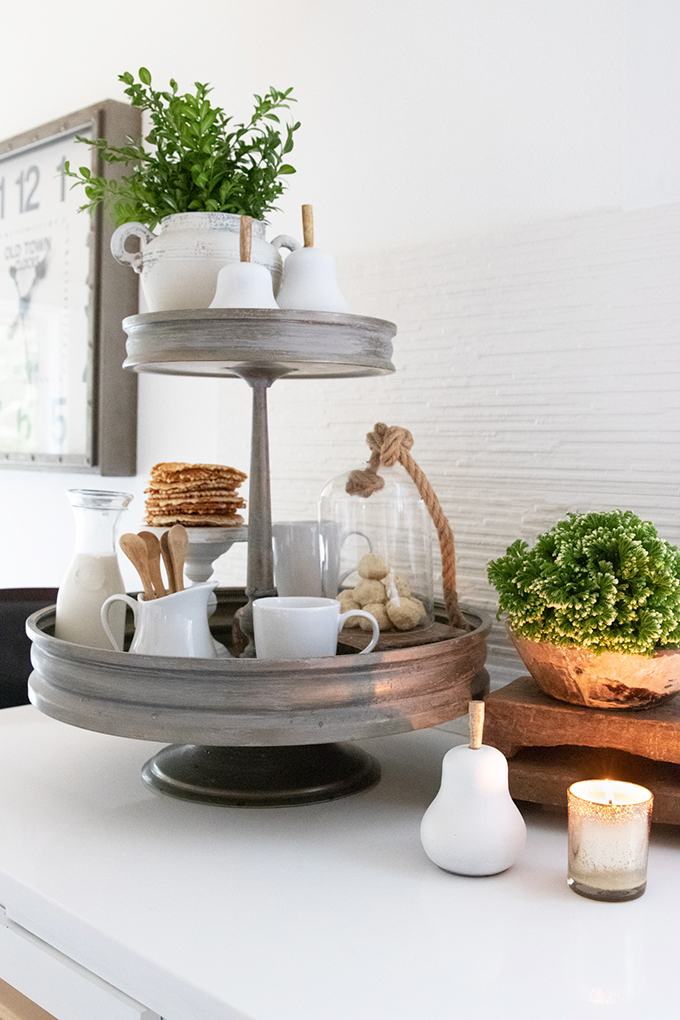 Tiered Tray Style Tips
When creating this look we knew we wanted to go with natural colors and nothing too bright. But of course with some pops of greenery. At our house we are always making tea and coffee so I thought this tray would be a nice way to display the items we use.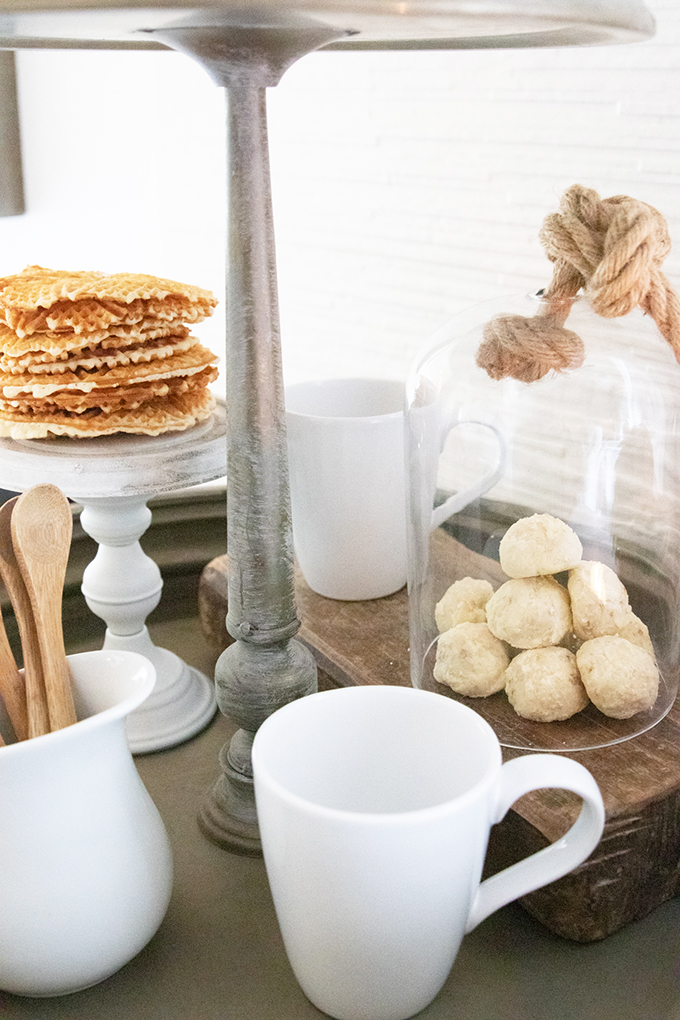 Metal Two Tiered Tray
To start I picked my favorite tiered tray, only because it's so big and can fit a lot. I knew I would need some mugs so I went with some simple white ones from Pottery Barn. To match we added a white creamer pitcher, but filled it with stirring spoons. I love those little things, they work so well with just about anything.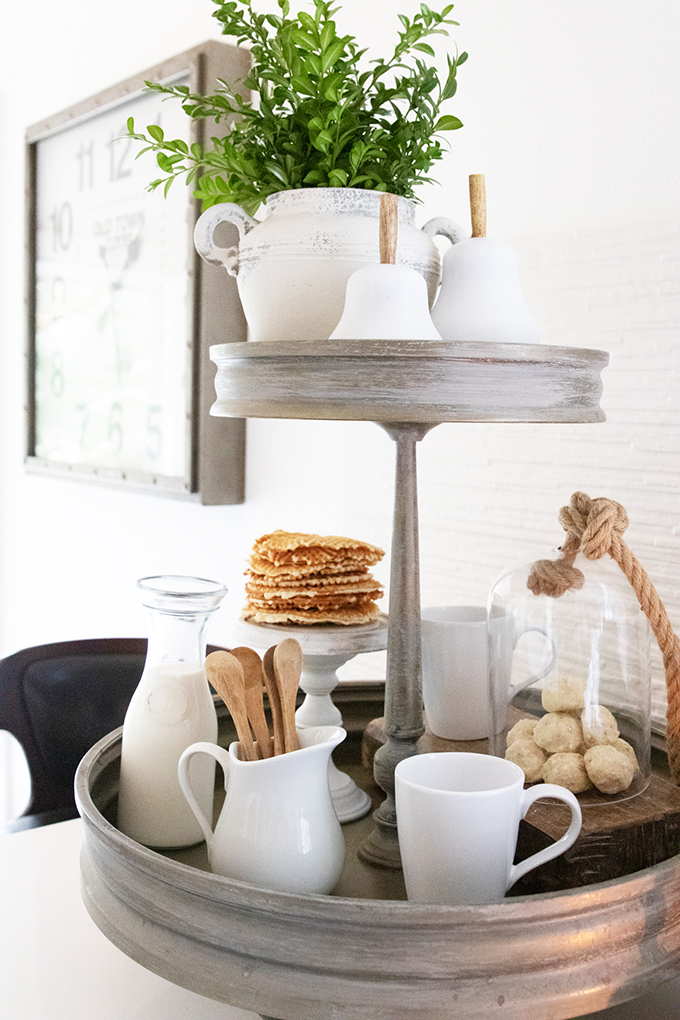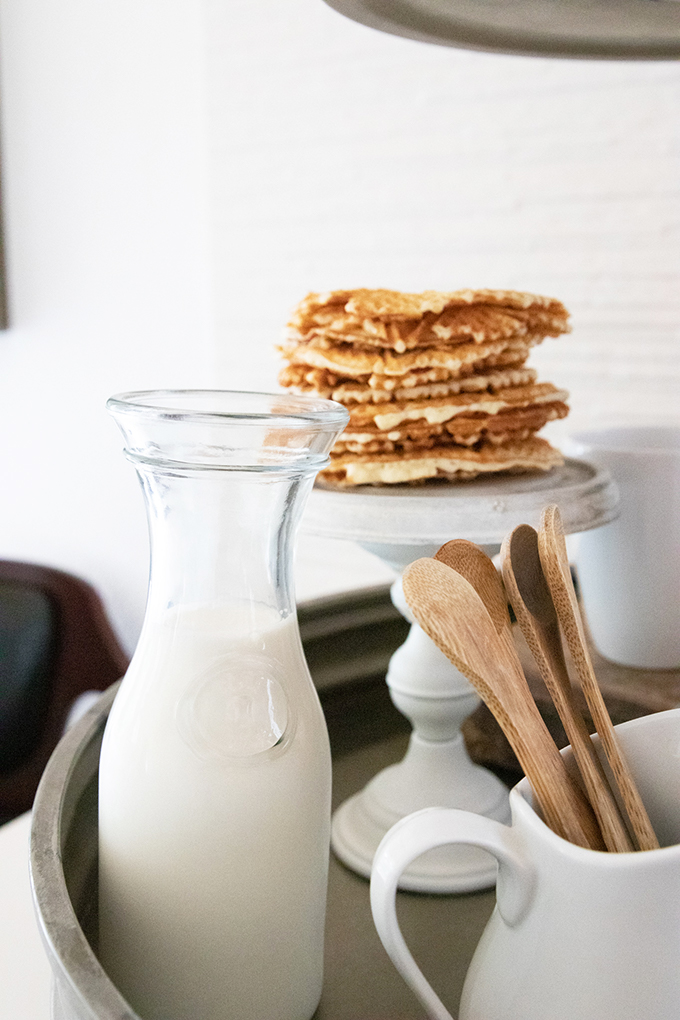 But to add a bit more fun to this tray we needed to add some tasty treats. Because what is better than some coffee and tea with some cookies! If you follow me over on Instagram you probably noticed we made some Norwegian cookies right before Christmas. They are so delicious I'm surprised I haven't eaten them all. But ya know.. trying to be healthy!!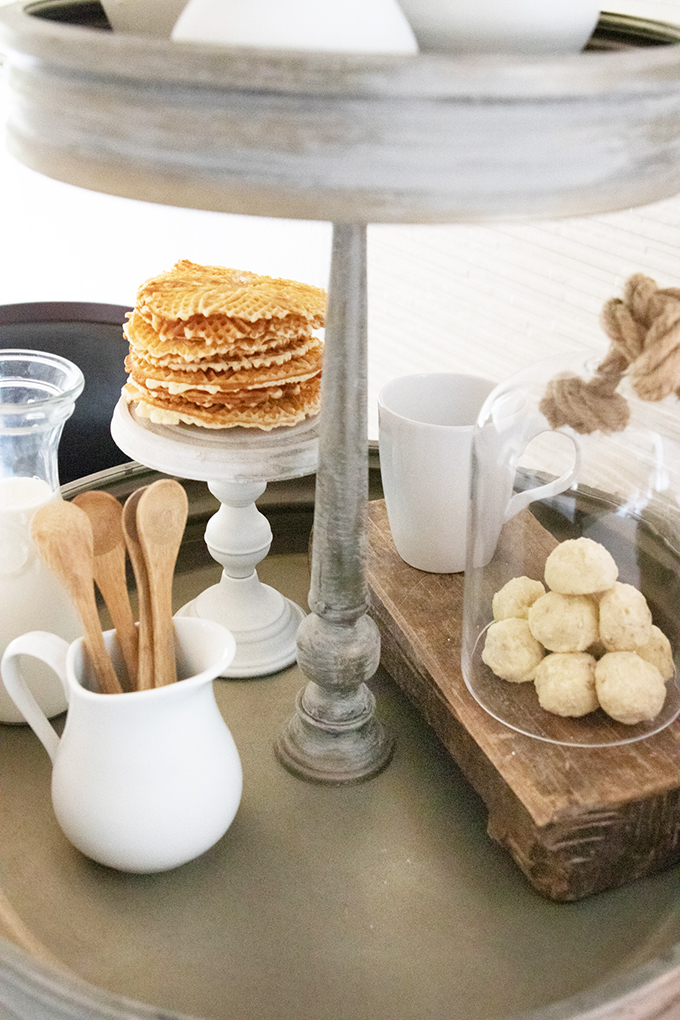 When decorating a tiered tray, you can get so creative. Instead of making this a tea and coffee tray, you could replace the mugs and cookies with some candles, greenery, and some pretty angels. Oh my word, you guys have to try this amazing salted caramel coffee recipe I came up with last year. It is so yummy and perfect for those chilly days. Shop this post with our affiliate links below to get this look.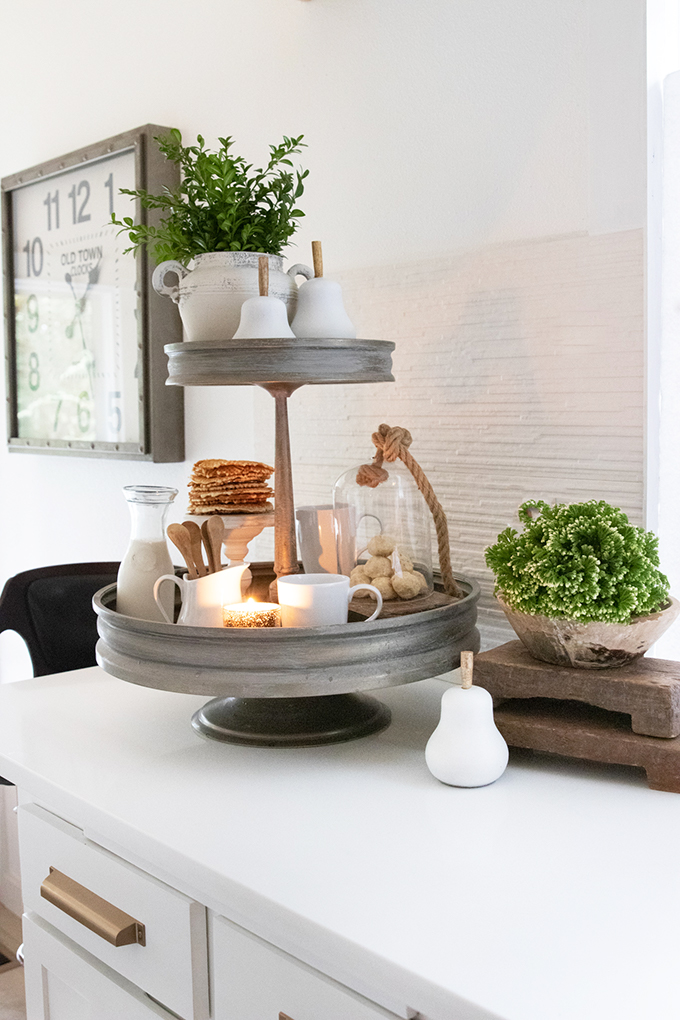 How To Decorate a Two Tier Tray
My favorite part of this tray is the white wood pears. We just added these to our shop, they are hand painted white perfect for any style. Aren't they the perfect touch to this tray. If you have some home decor that needs updating, I highly recommend slapping some chalk paint on it.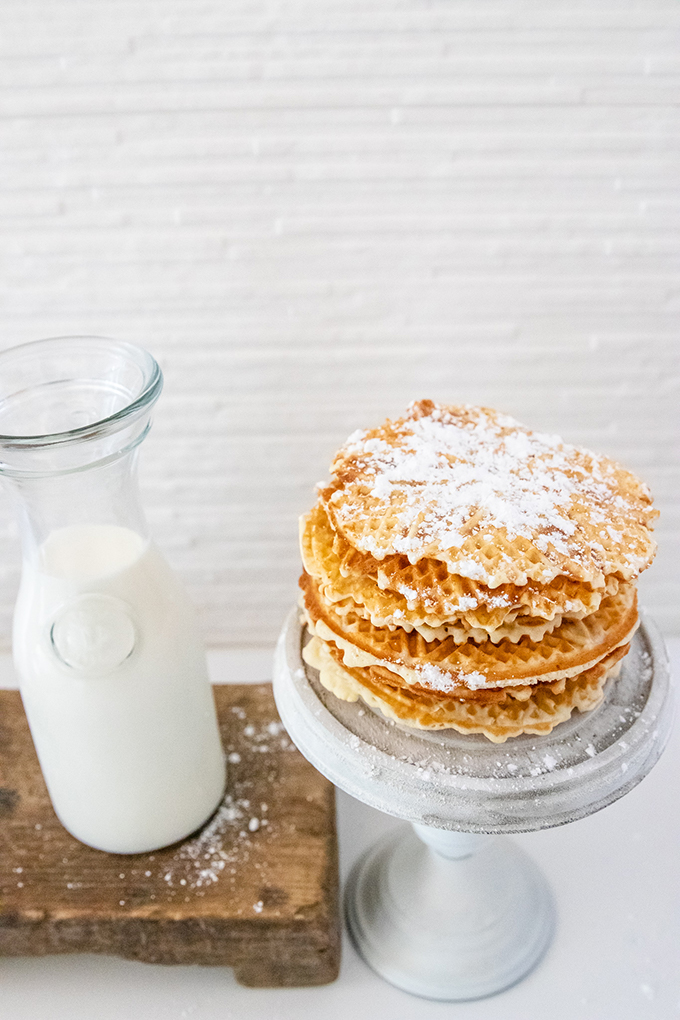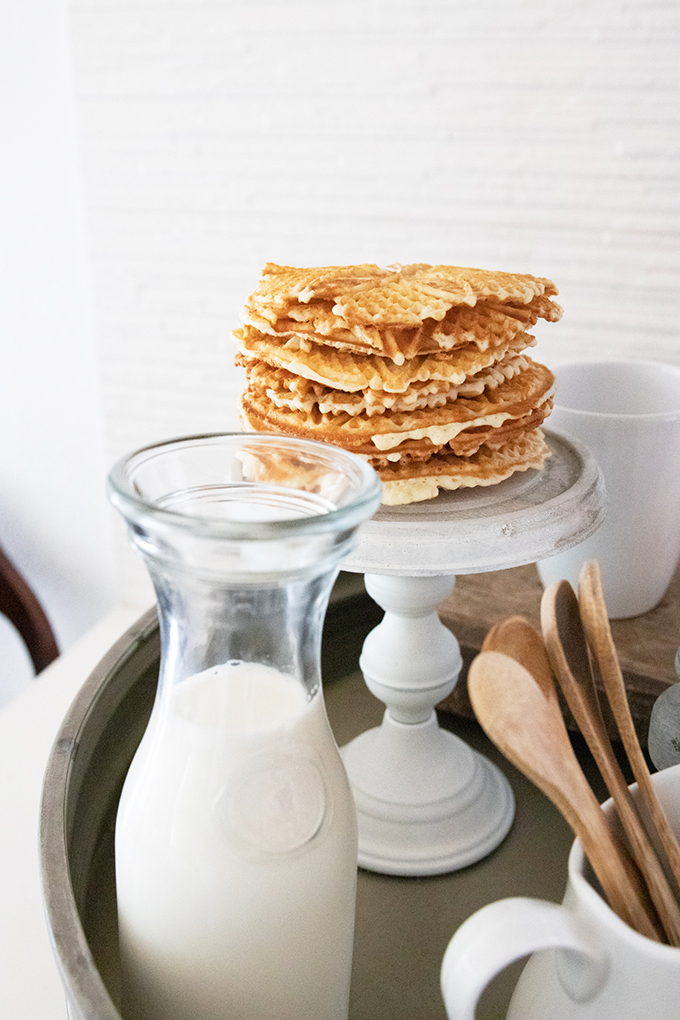 Farmhouse Tiered Tray Decor
Cloches are a fun to add to your decor. They add a different element and creativity. For ours we put our little Russian tea cakes under the cloche. That white stand that the krumkake cookies are on is actually a cloche stand. Who knew there were so many uses. For more tiered tray and cake stand ideas, check out our post here.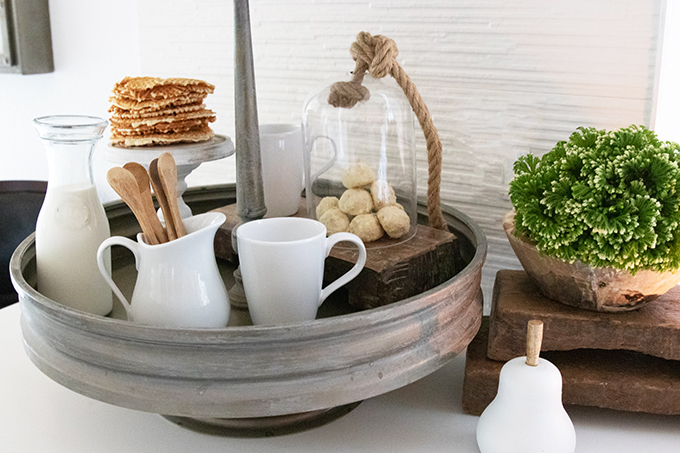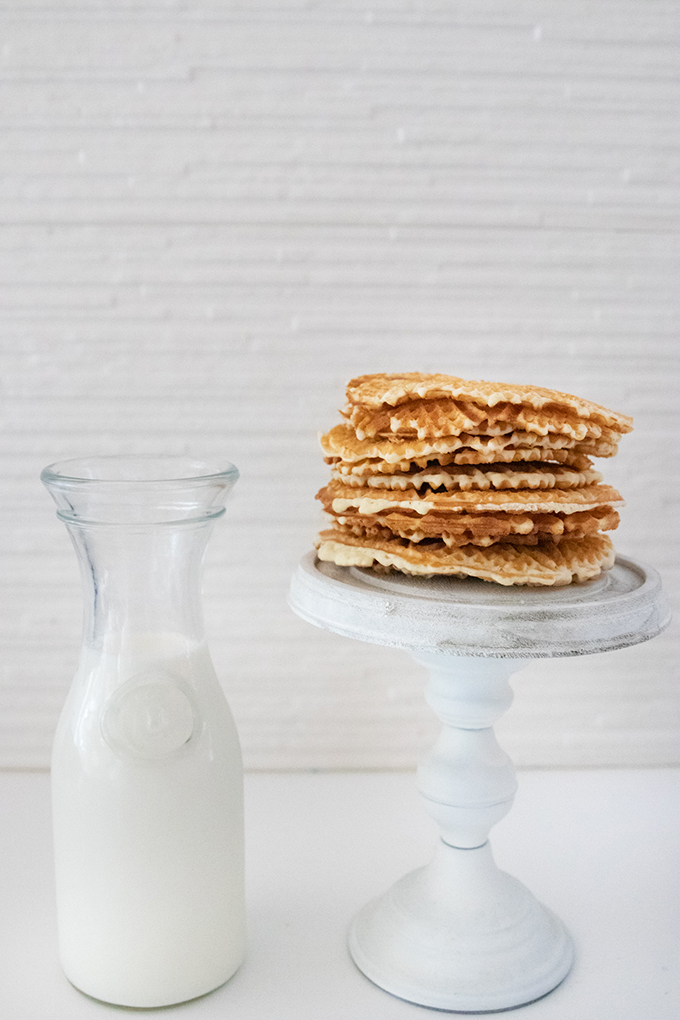 Thanks for stopping by, I think it's time to go eat some cookies now! What would you want to put on your tiered tray?