Christmas is right around the corner, so of course we had to do something super fun! Our office manager has this gorgeous vintage Ford, and you know exactly what we had to do. Decorate it!! I share some Old Truck Photo Shoot Tips, which will help you get an perfect holiday look anywhere in your home.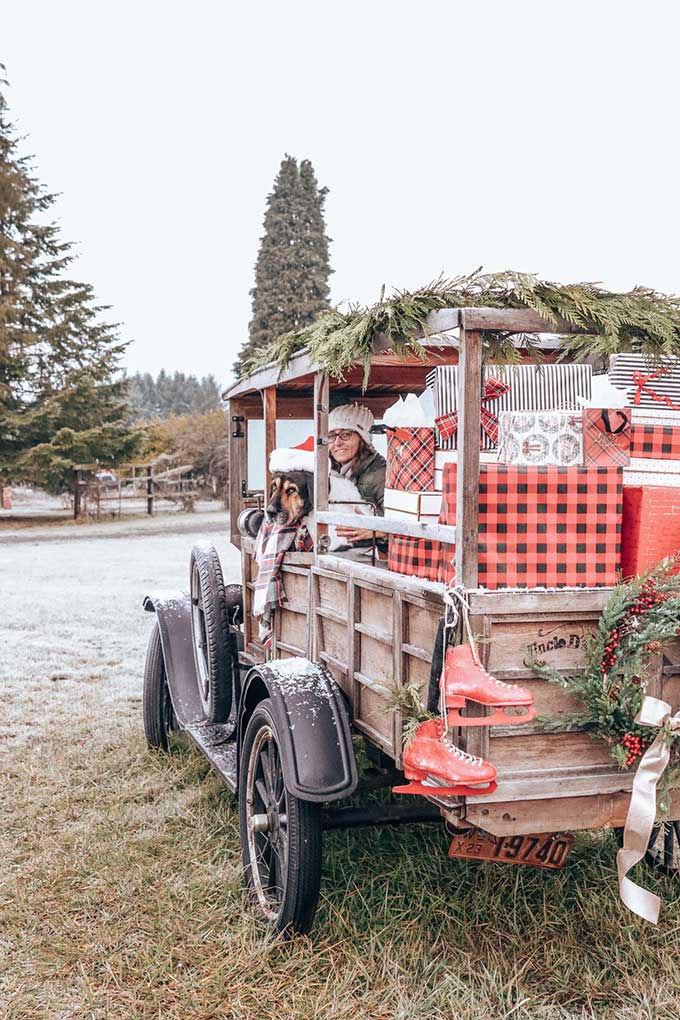 Old Truck Photo Shoot Tips
I like to keep my holidays simple, so that's what we did when decorating this truck. I'm telling you this truck was so easy to decorate you won't believe it! It only took a few steps and it was so much fun.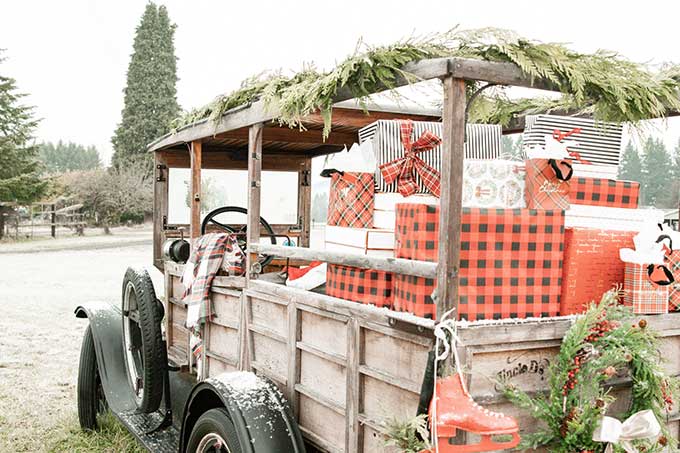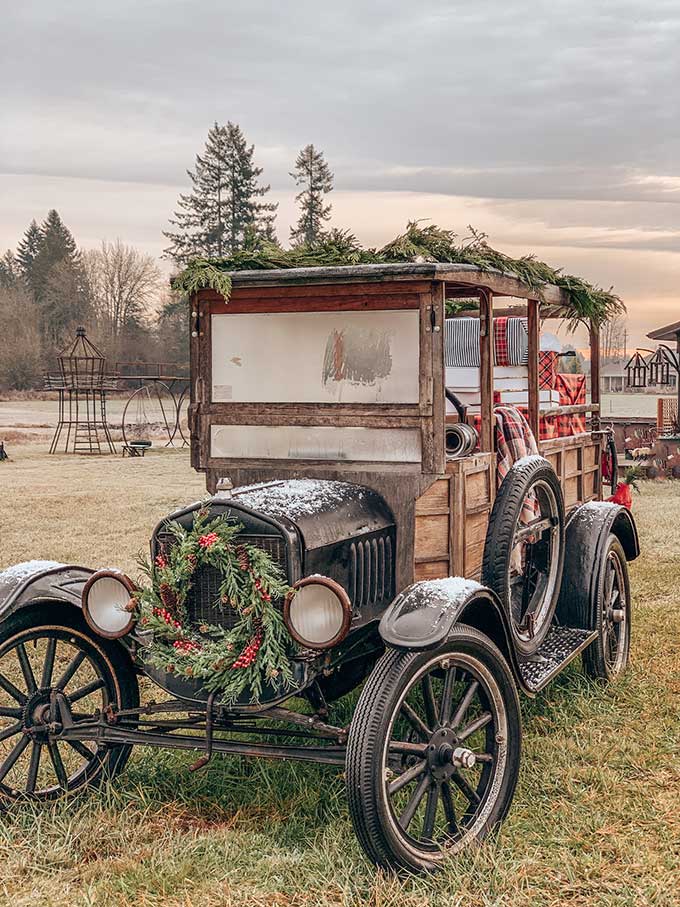 You will definitely want to add a cozy vibe. So we made sure to bring in some blankets and pillows. They really help with the Christmas spirit. Depending on the season you decorate the truck, you'll want to add different styles of blankets and pillows. These elements are so warm and inviting. Do you need to decorate your home for the holidays? We have a farmhouse Christmas entryway to get you in the spirit.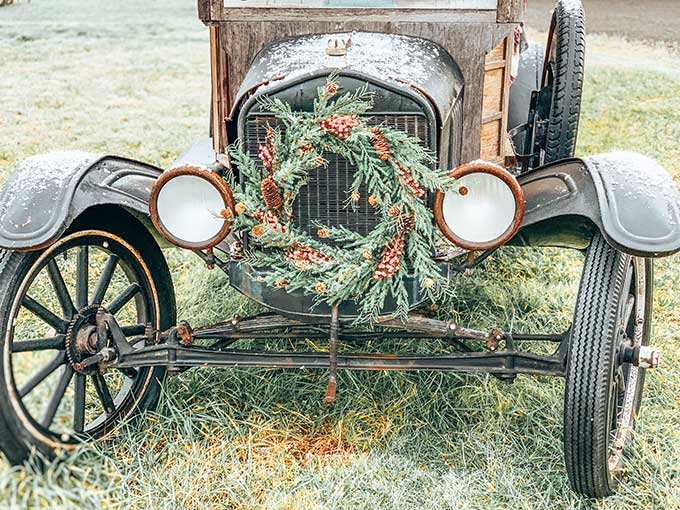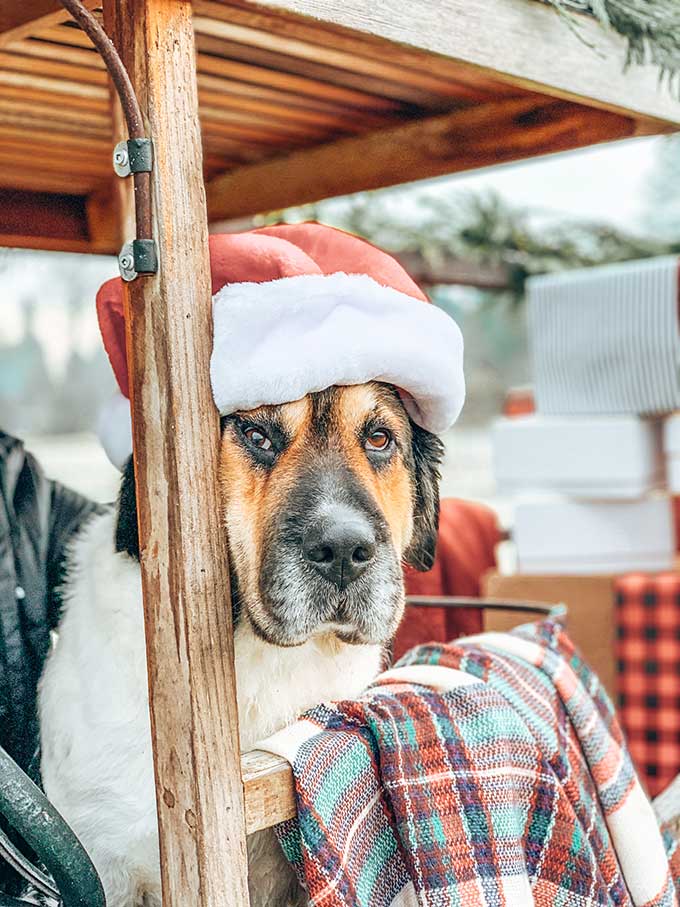 My fave part about this truck besides how cute it is, is how it can be decorated for every season or holiday. We added some chalk painted ice skates, wreathes, and even a santa hat. We tried to add a sled but it started to look too cluttered. For different seasons or holidays you can create a whole new look for this truck. Like for Valentines day you can add some heart garlands, lace, and flowers. Wouldn't that be fun! I would also love for you to take a look at some of my favorite items from my Etsy shop with affiliate links below.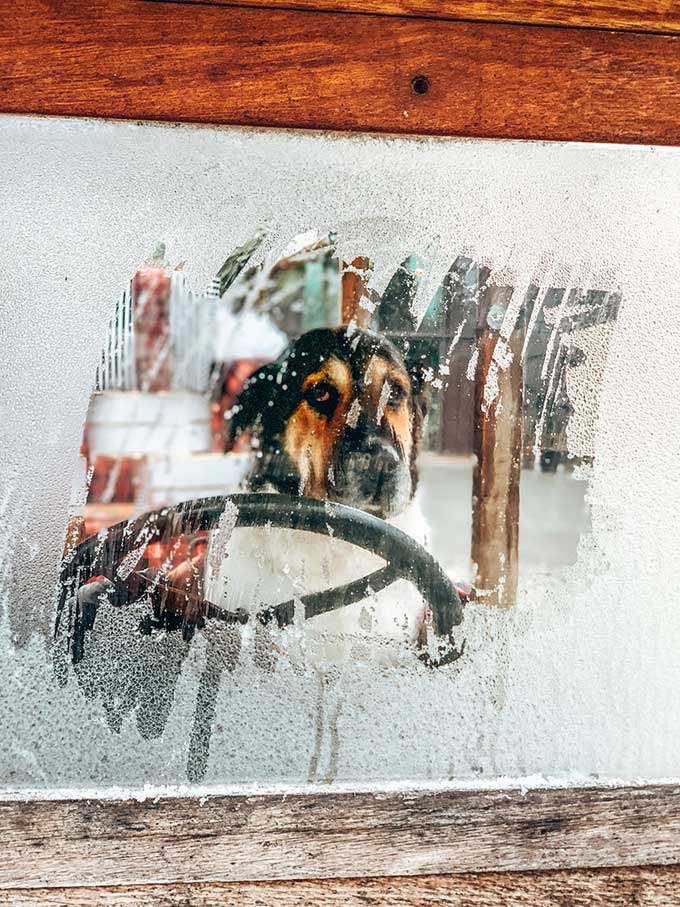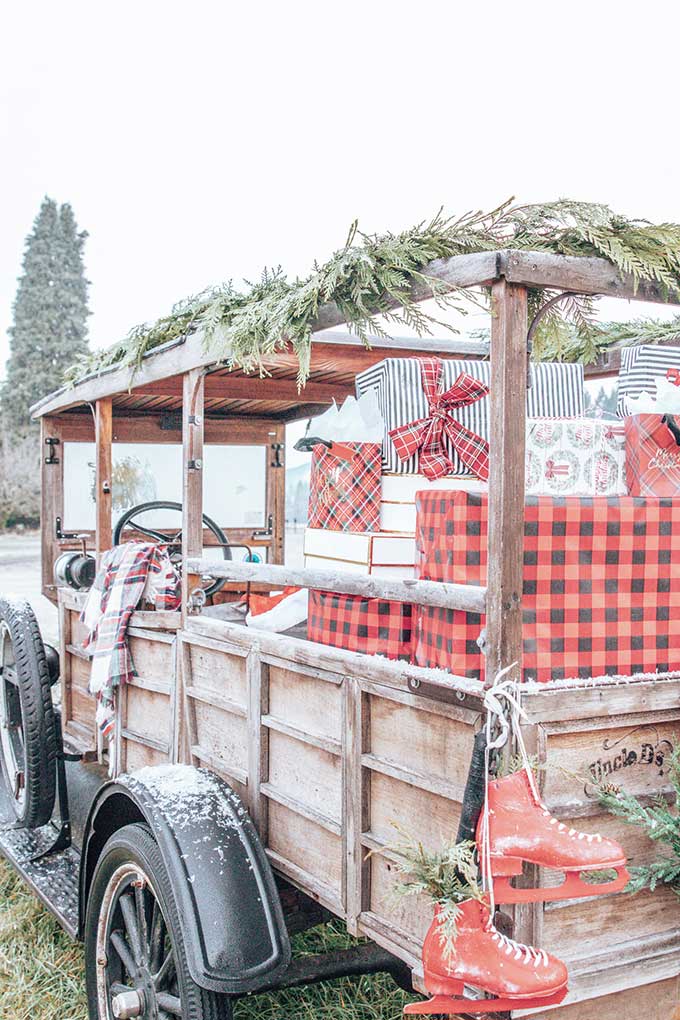 Most importantly you can't forget your pets. They make this so fun, plus they are super cute. Now for the gifts! I will admit most of these gifts were fake, but shh! There were a few real ones in there, even some from our gift guide for guys and gals. It look like this took us so much time, but we quickly wrapped some empty boxes and threw them in. It turned out so great! Plus Daisy got to join, she enjoys being out model…most of the time.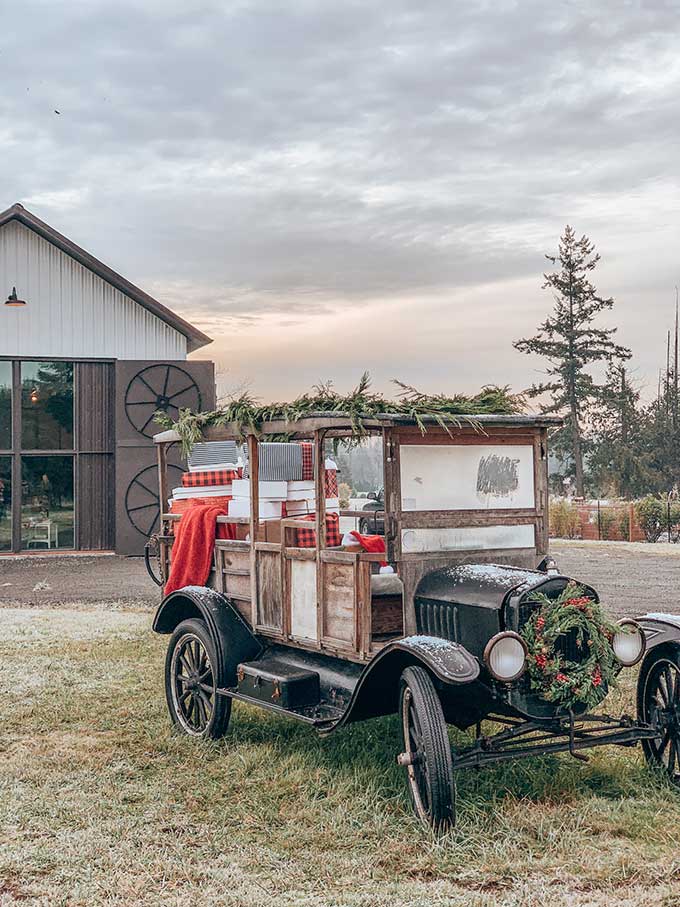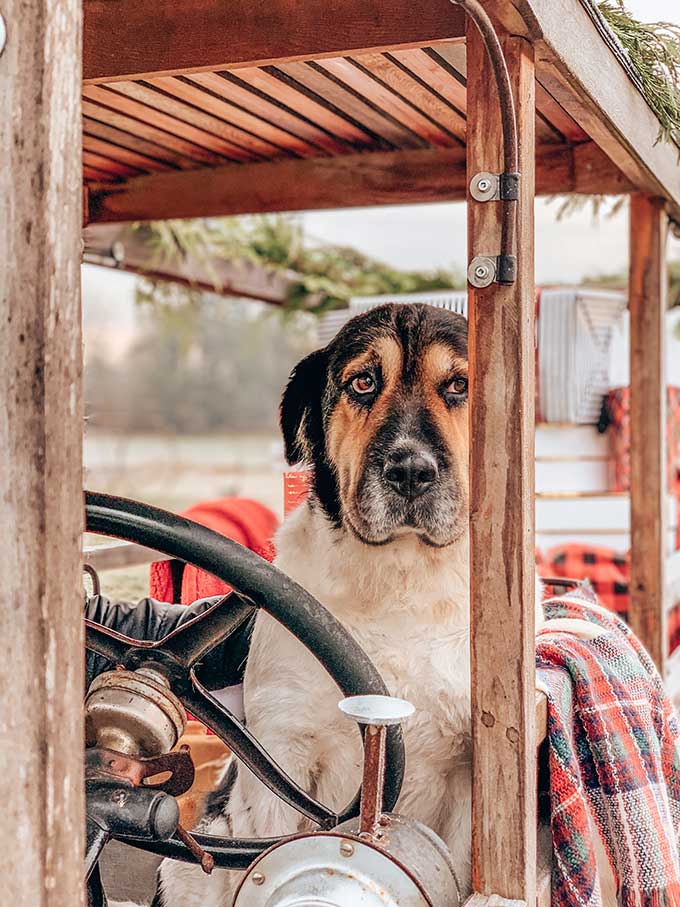 You can't forget to add the earth elements. Like the garlands, wreaths and snow. Yes we added some fake snow, doesn't it just finish off the look! Plus it made it feel like it's snowy out and that's so cozy. But if you create a look for another season add some garlands, florals, even paper garlands work perfect.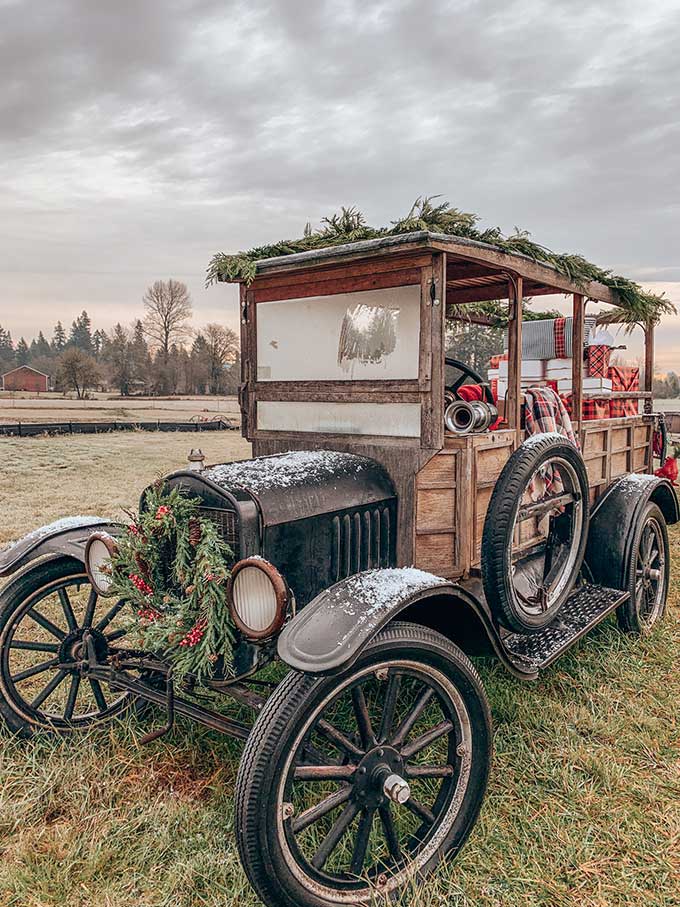 Thanks for joining me and supporting my small business. I wish you all a Merry Christmas!
Welcome over to our Secret Giveaway where I mention this over on Instagram stories and Facebook. We are giving away a large blue and white mirror with charcoal grey standard linen pillow shams with a frayed edge. We keep all personal info private and do not share this. Giveaway is our way of saying thank you for following us and hope everyone has a wonderful Christmas season. Open to US residents, excludes Hawaii and Alaska due to high shipping cost.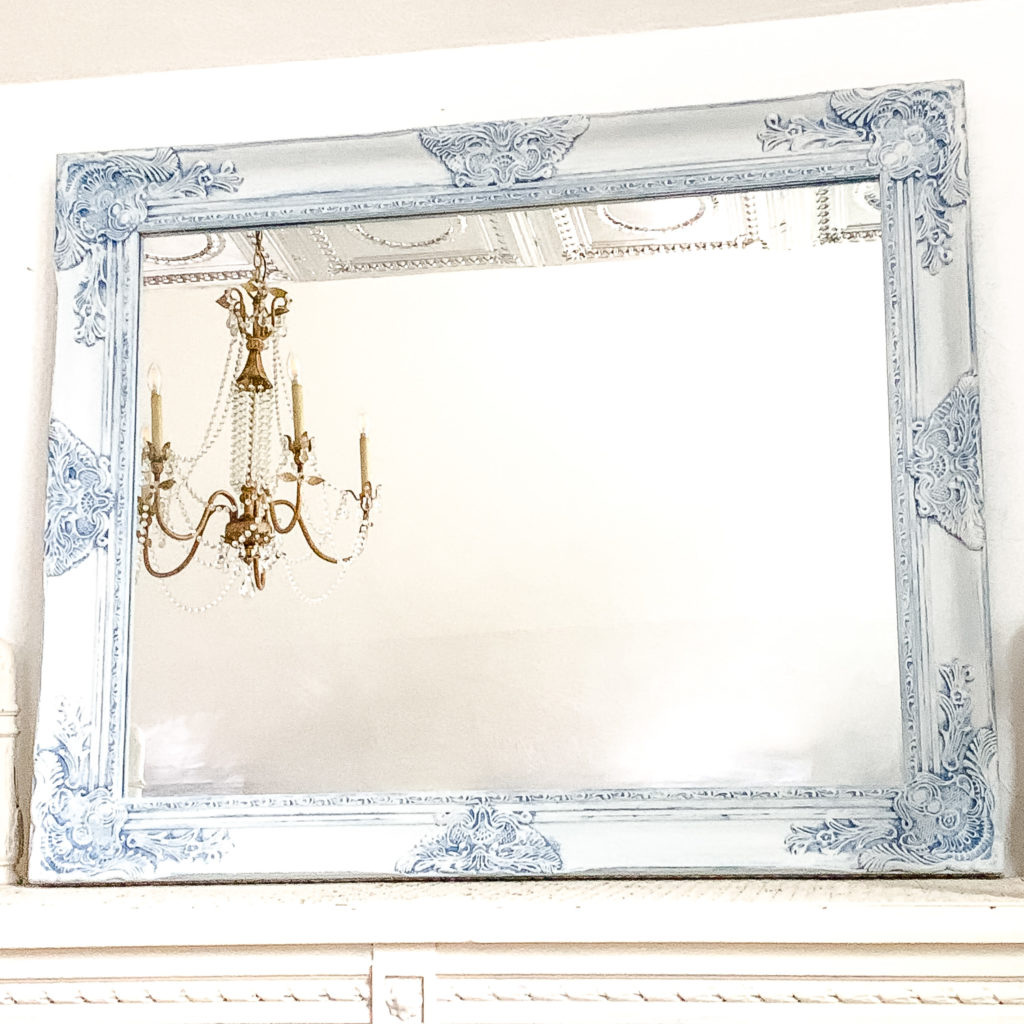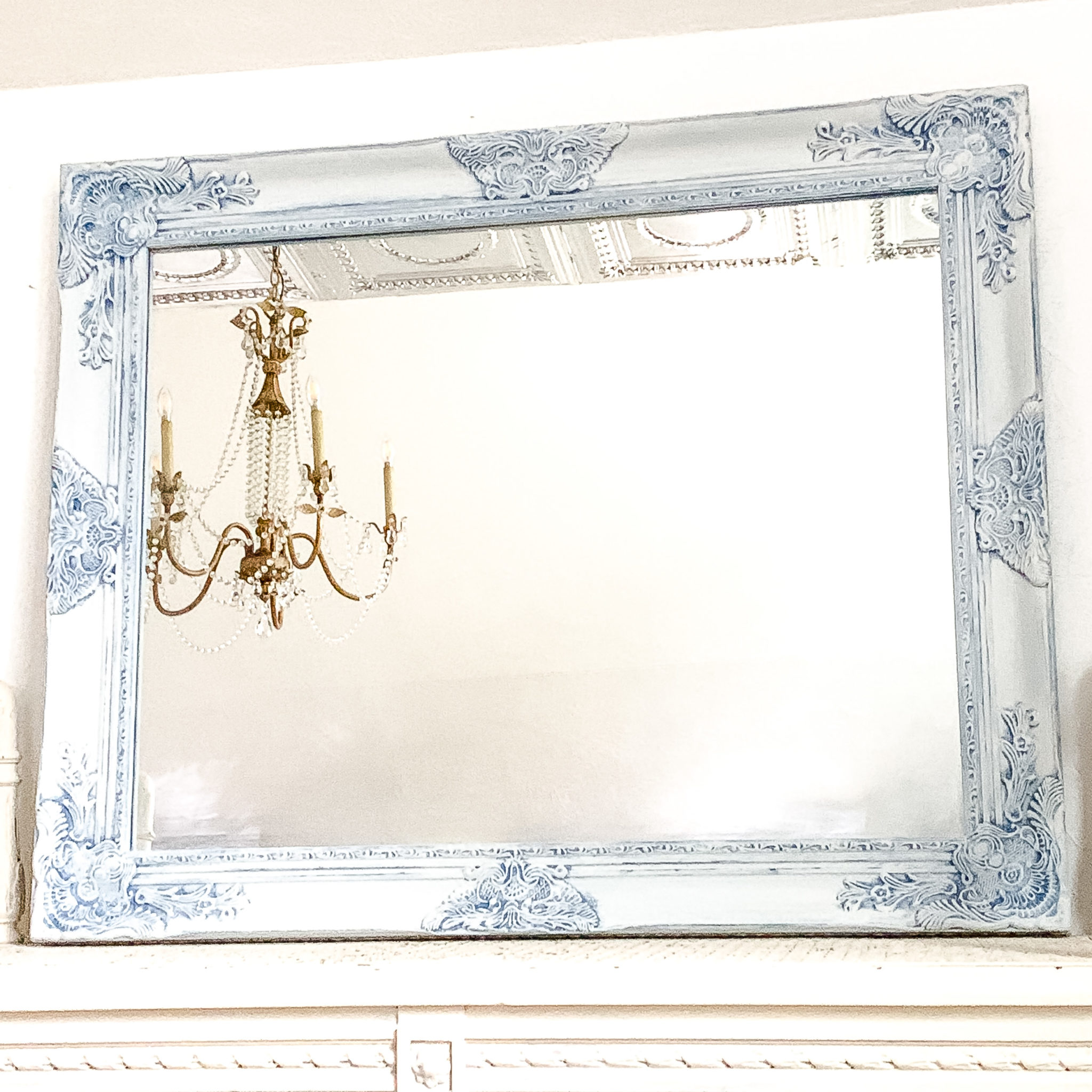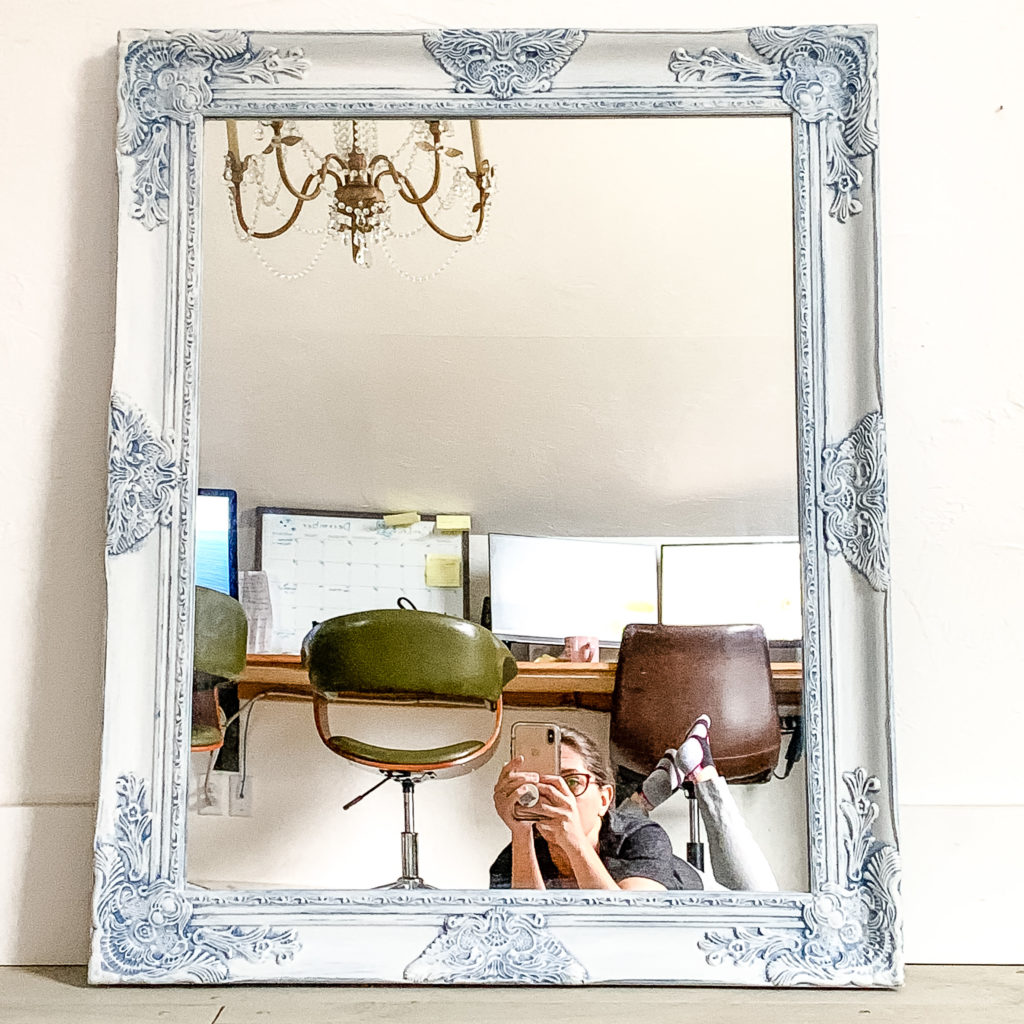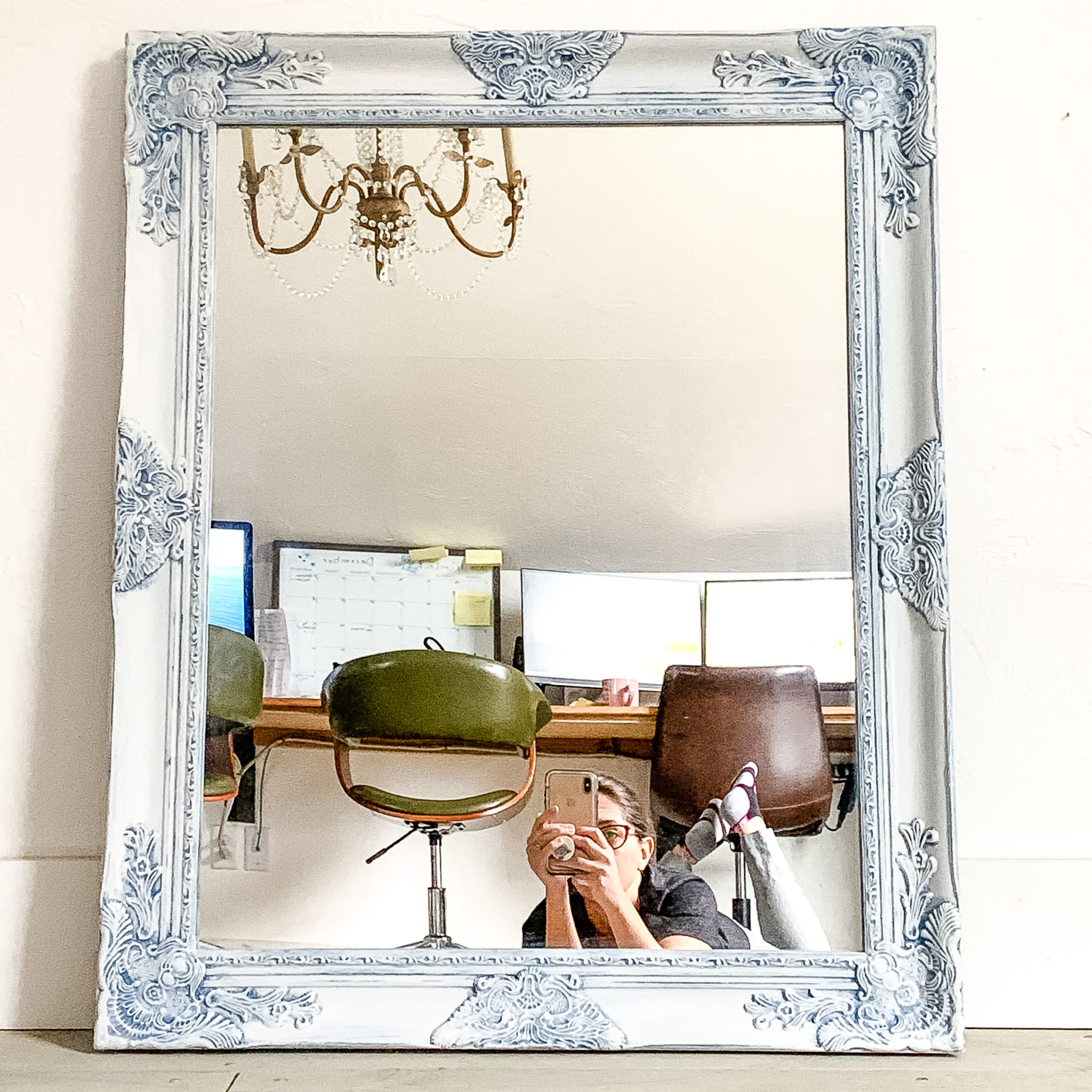 This is real life.. so hard to get that perfect picture!!