Tips for Hanging Bedroom Wallpaper Without Fighting
I vowed I would never hang wallpaper after we moved into this old farmhouse and tore down a gazillion yards of wallpaper. Yet, here I was on a beautiful Saturday morning bribing my hubby to help hang my latest obsession. This post also includes affiliate links so you can shop the look.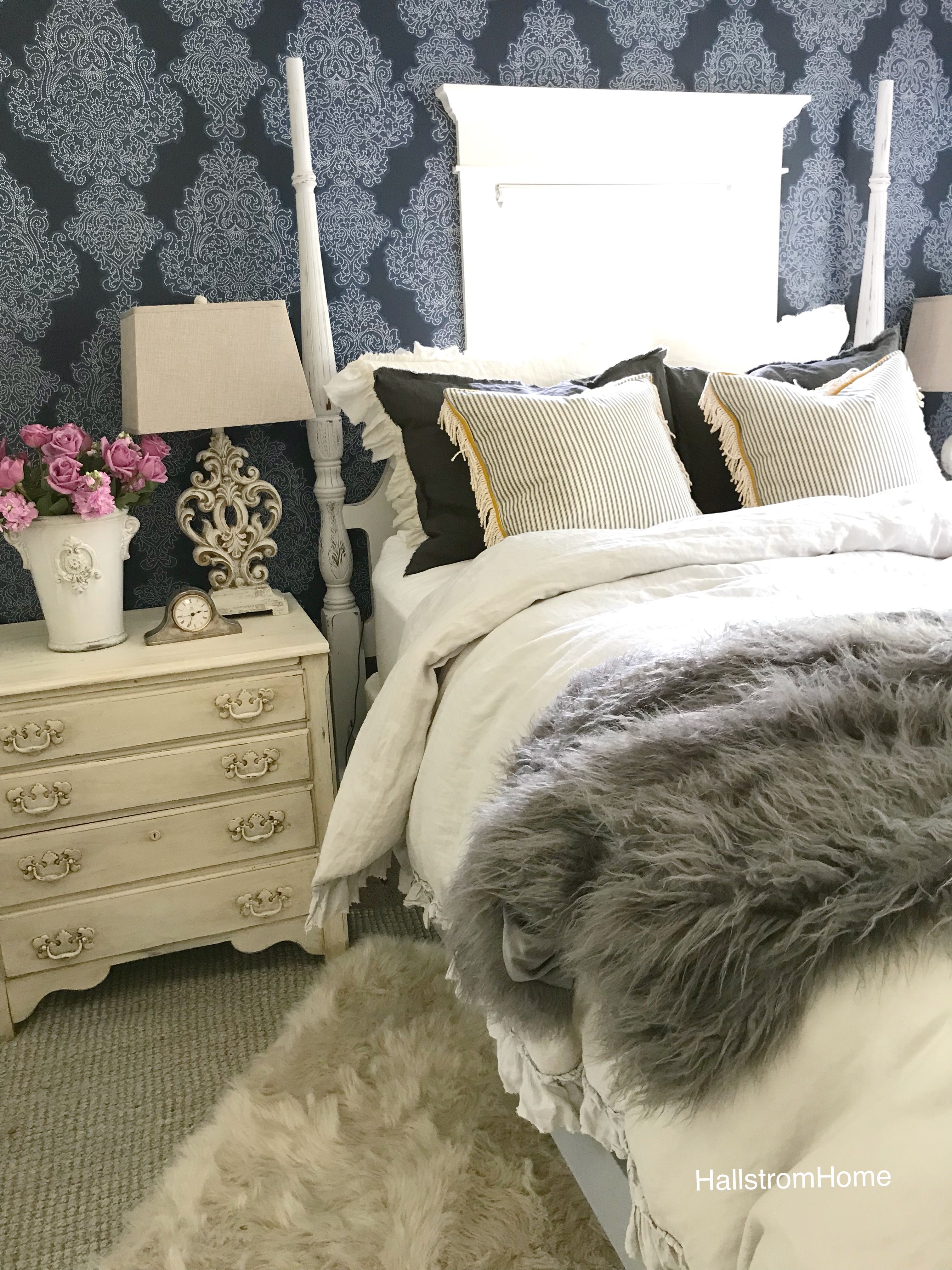 Hubby reluctantly agreed to this insanity and so it began. Because this had a pattern we had to measure and pre-cut each panel. Using the living room floor for this part worked best. Once cut to size, the paste was rolled on as this came un-pasted. The table out on the veranda was where the paste was applied, I was't scared of spills out there. We unrolled each piece, and then applied the paste with a foam roller. Then rolled it back up and placed it inside of a plastic bag to soften. This is the part where it helps to read the directions on the paste container. And yes, hubby actually read it as I rolled my eyes because I thought for sure he would know how to hang wallpaper by just looking at it.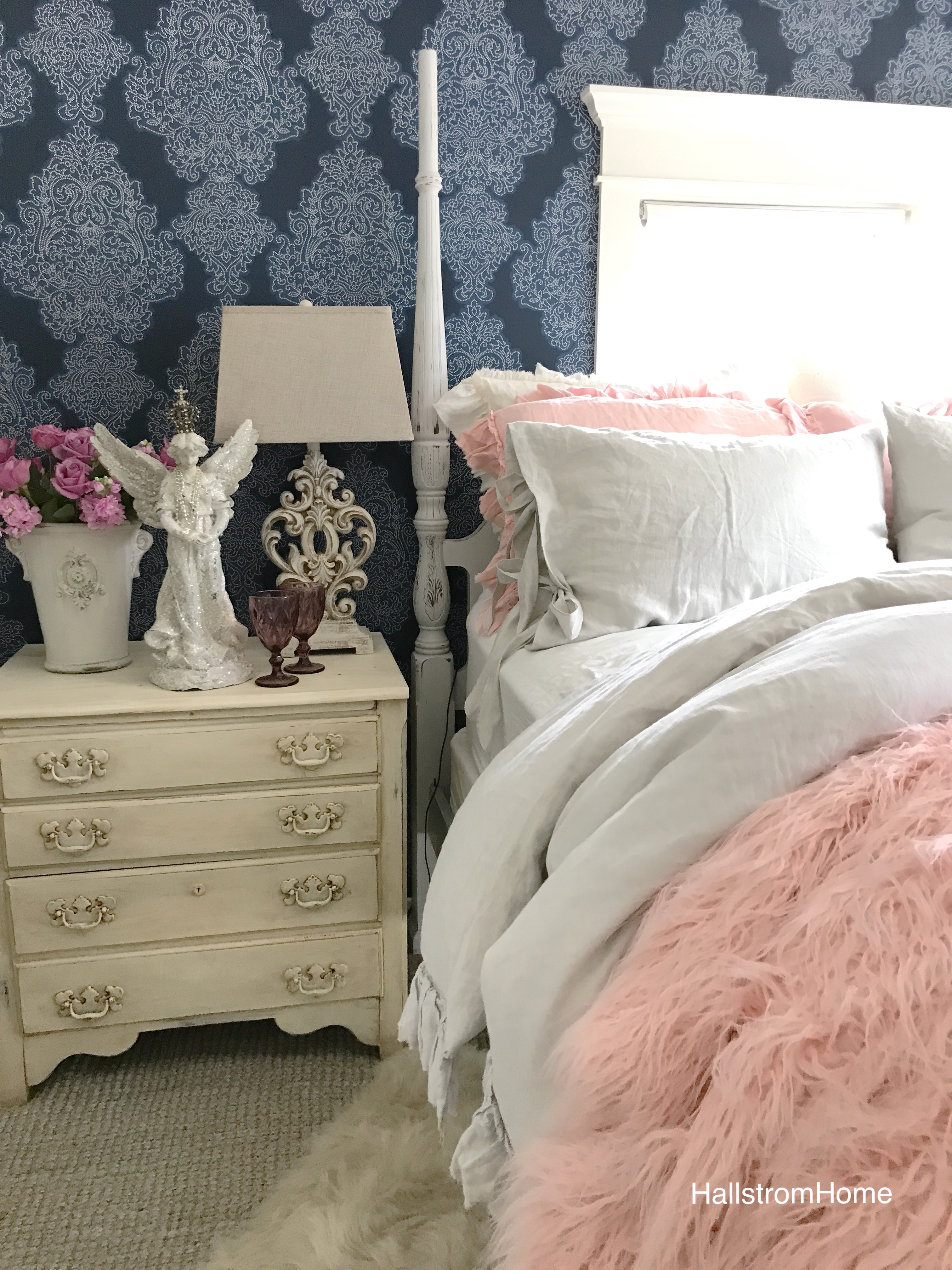 Best Tips for Hanging Bedroom Wallpaper Without Fighting – PLEASE DON'T START THIS PROJECT WITH DULL RAZOR BLADES! Honestly this is the part that about threw hubby over the edge. I had two dull razor blades from the shop that was causing tears on the edges. At one point I finally ran up to the shop for brand new sharp blades and whew, That saved the day!!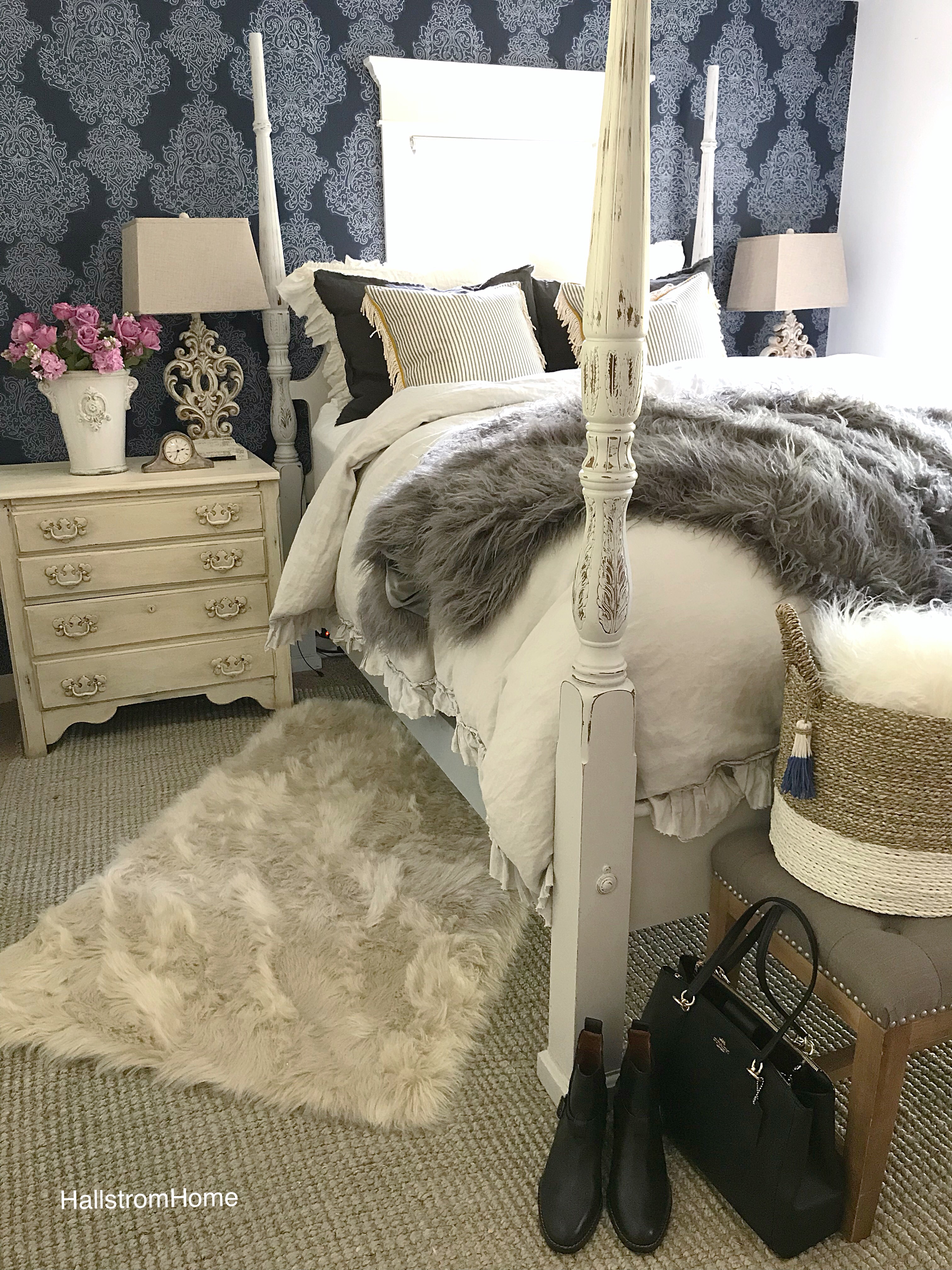 Tips for Hanging Bedroom Wallpaper Without Fighting

This project took two hours once the room was cleaned out. I think moving furniture was very time consuming and it actually caused me to vacuum. How dare it!! Honestly Hubby asked why I was hanging wallpaper when he knew I would want a change in a couple years. I told him not to even ask because of course I would change it. He wasn't having a fun time hanging this wallpaper as he did most of the work. I was the cheer leader. We have learned early on that there is one Boss on a project and I realized I would rather him use his brains than me. ( Do I even have any)? Who know's? But I did come up with this great wallpaper idea.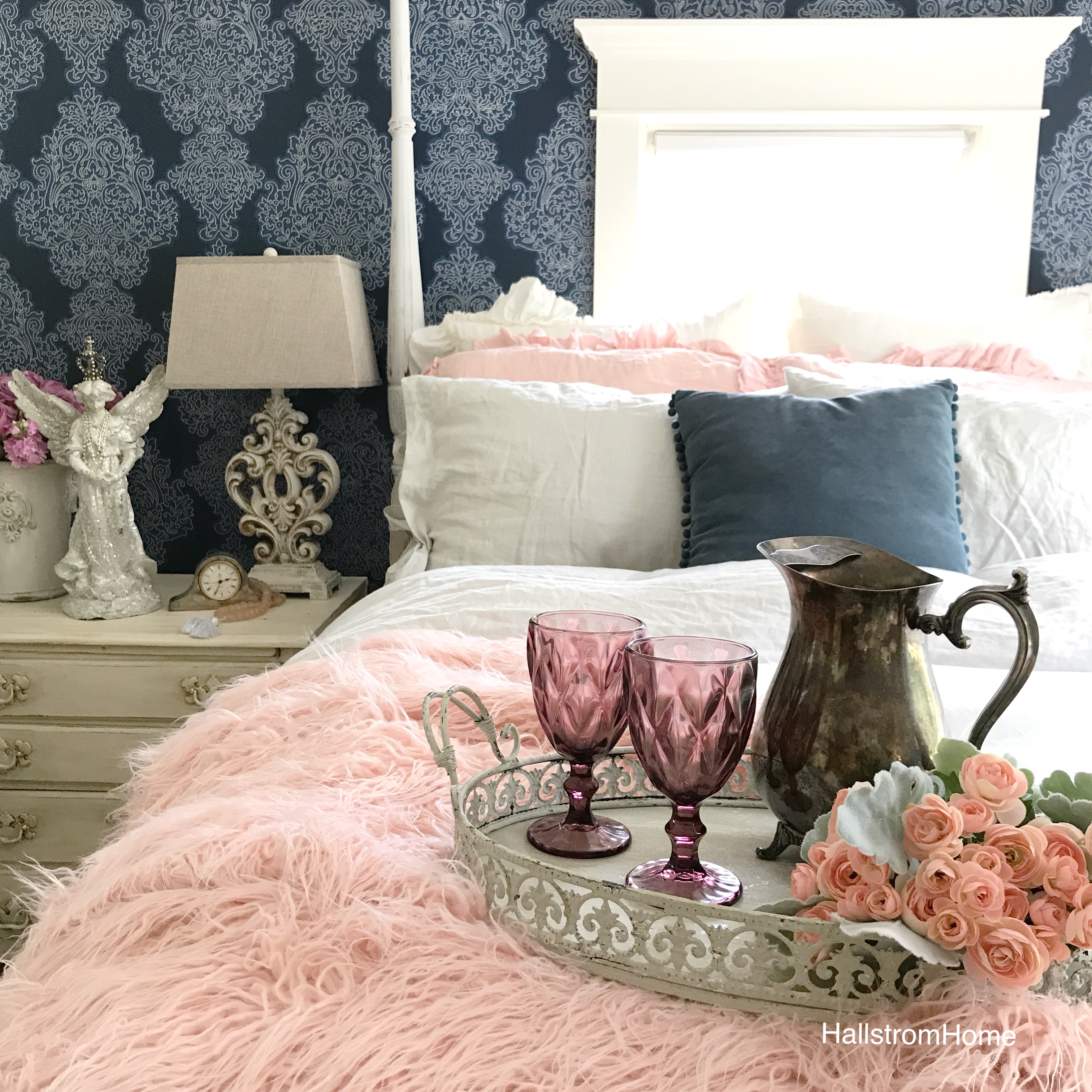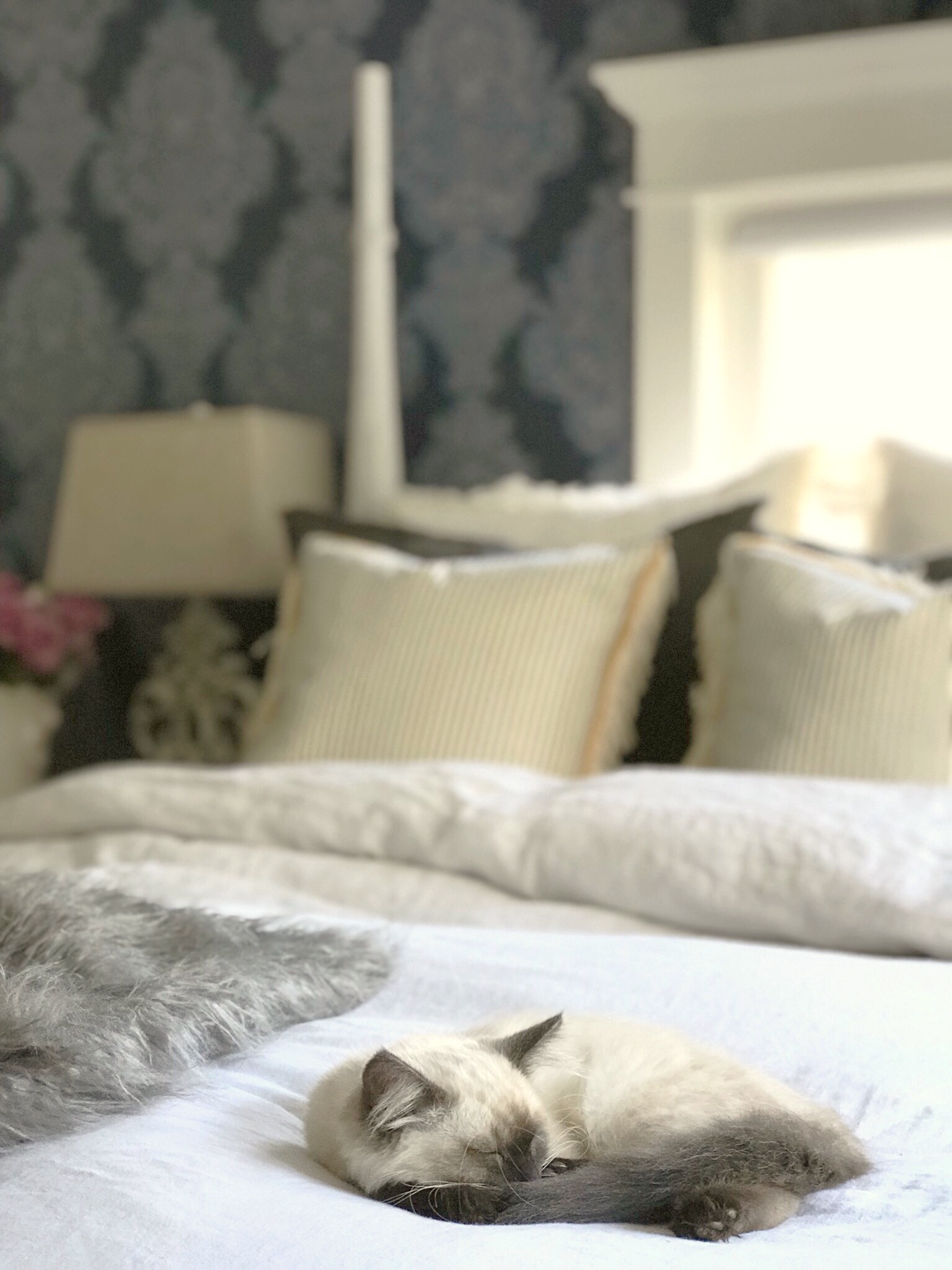 Hanging Bedroom Wallpaper Without Fighting is using wallpaper seam paste. That stuff is a life saver and its easy to apply.
That's SkippyJon Jones and you can find her and the rest of our bunch on Instagram here.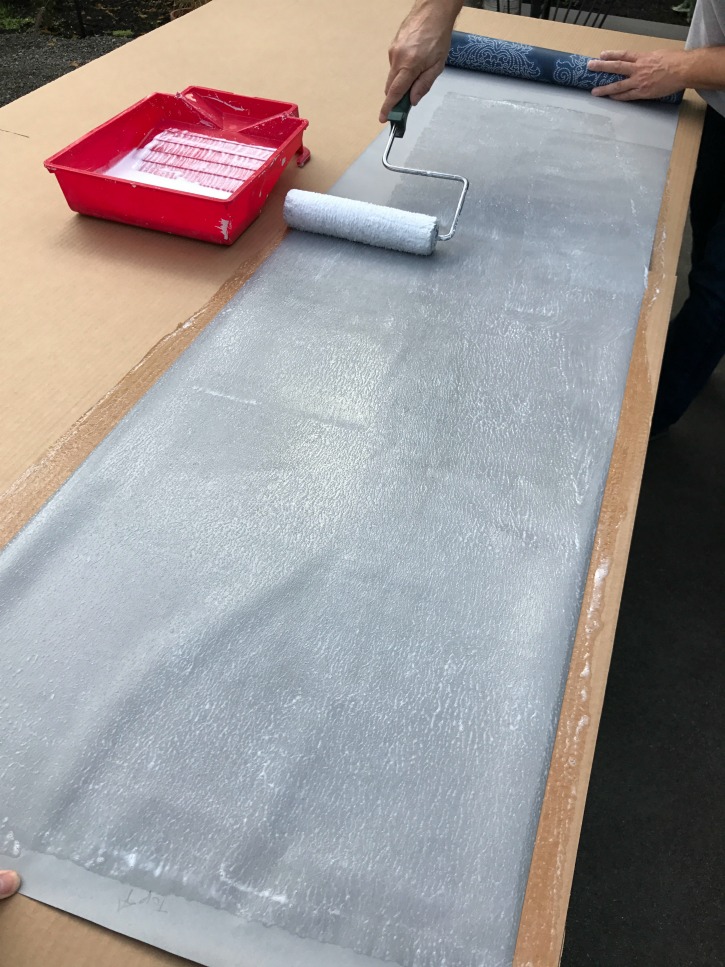 Tips for Hanging Bedroom Wallpaper Without Fighting is to have a big working space. That's us rolling paste onto the wallpaper. This was the easy part.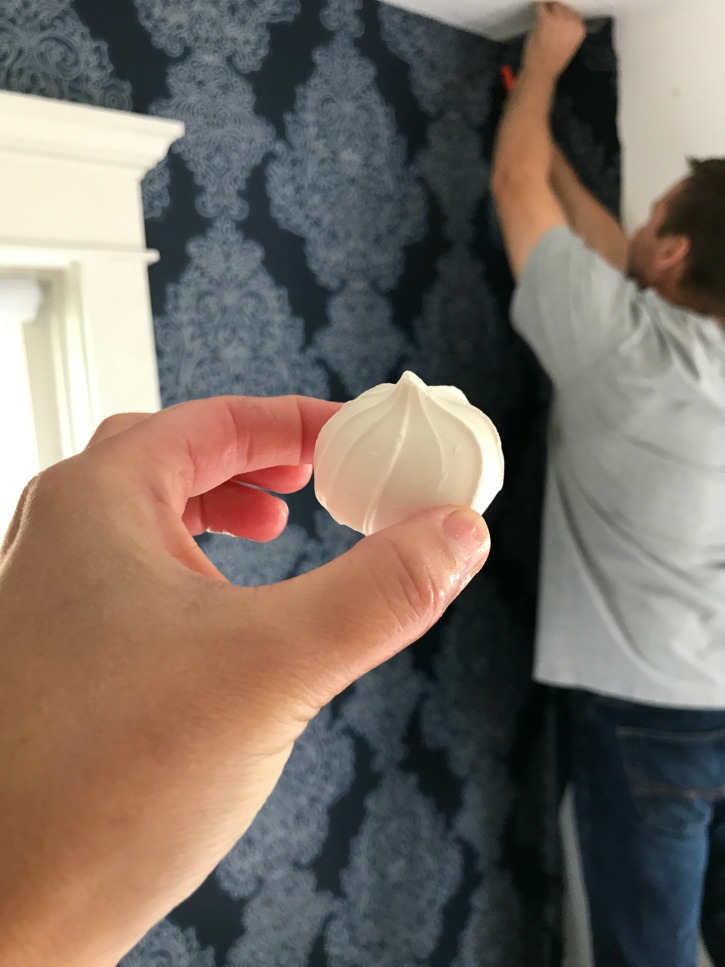 Now this should never be posted as hubby struggles with a dull razor but shoot, reality is real around here. Let me just say that this was actually horrid. Not for me as I ate meringue cookies on the job but hubby said it was horrid and that's because he wasn't in the mood for this. So Big Tip for Hanging Bedroom Wallpaper Without Fighting is to have your helper excited or it may just end up in a fight.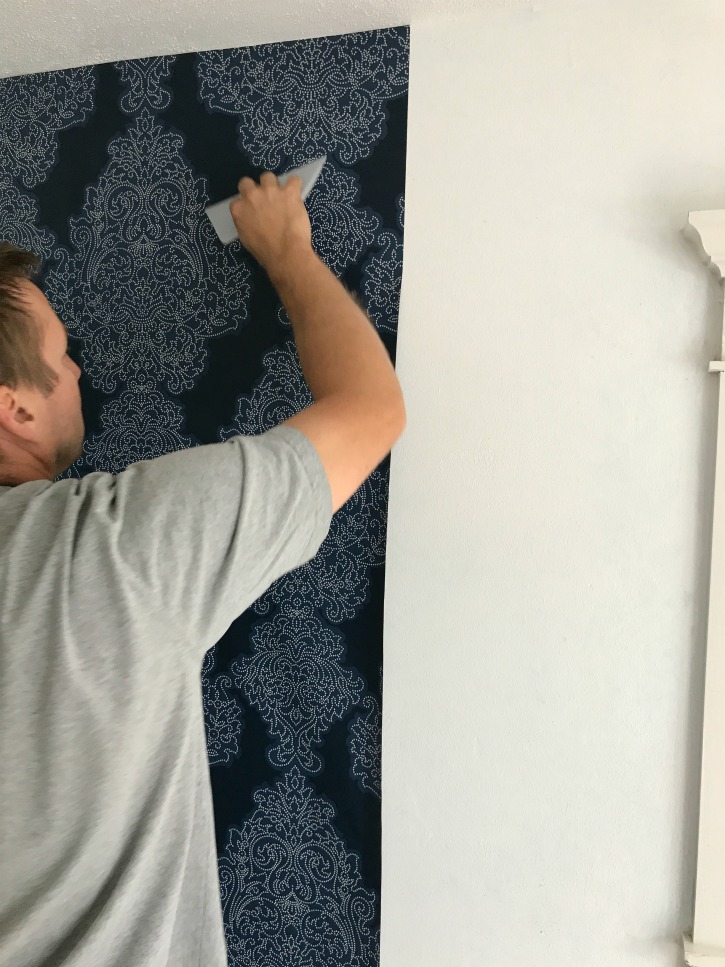 And WaLa!! The wall was done and Momma is happy and so hubby said he was happy that I was happy. Ever heard of that?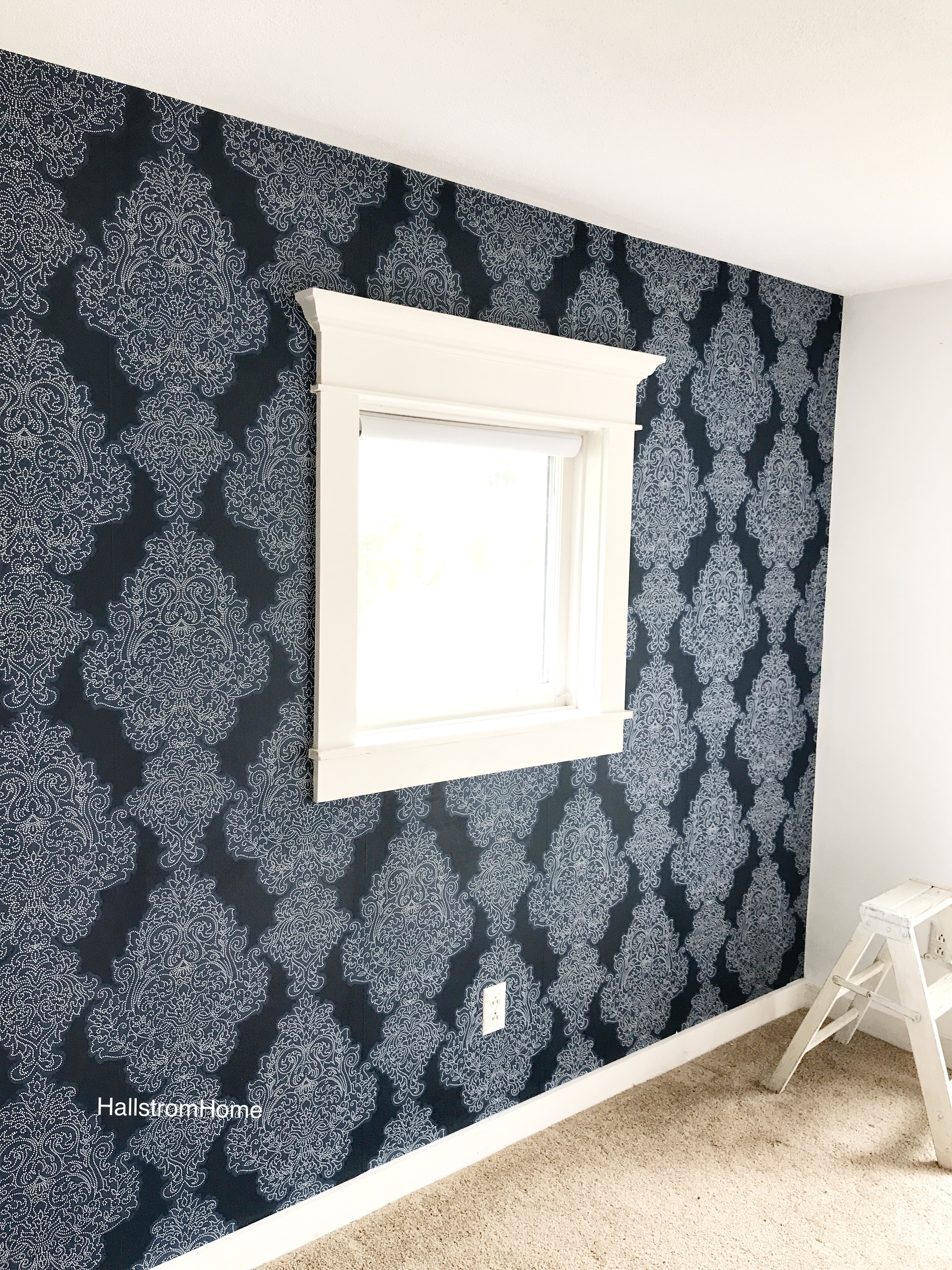 Wall paper is from Shewin Williams and can't be ordered online but in store only so if you bring this photo in, They will help locate and order for you. This project took two double rolls without much extra. Its a wall tha'ts about 8″ x 10″. I hope that helps. Let me know if you have any questions about my Tips for Hanging Bedroom Wallpaper Without Fighting and I can help. We got the wall paste from Lowes in a small container.
Be sure to follow me on Pinterest where I have a board with wallpaper trends here. We have another blog post here for DIY Peel and Stick Wallpaper.