It's time to write another boring, Christmas blog post. Yet I can't bare it, so honestly my house is a mess, it's ugly, there's way too much stuff. I'm feeling overwhelmed, yet need to to keep up with the Joneses. So, I busted out the credit card and bought a few things to create an Easy Holiday Bedroom Tips. Before I get into all that, I really want this holiday season to be stress free.
Be sure to sign up for my email to get new recipes, crafts and home ideas in your inbox!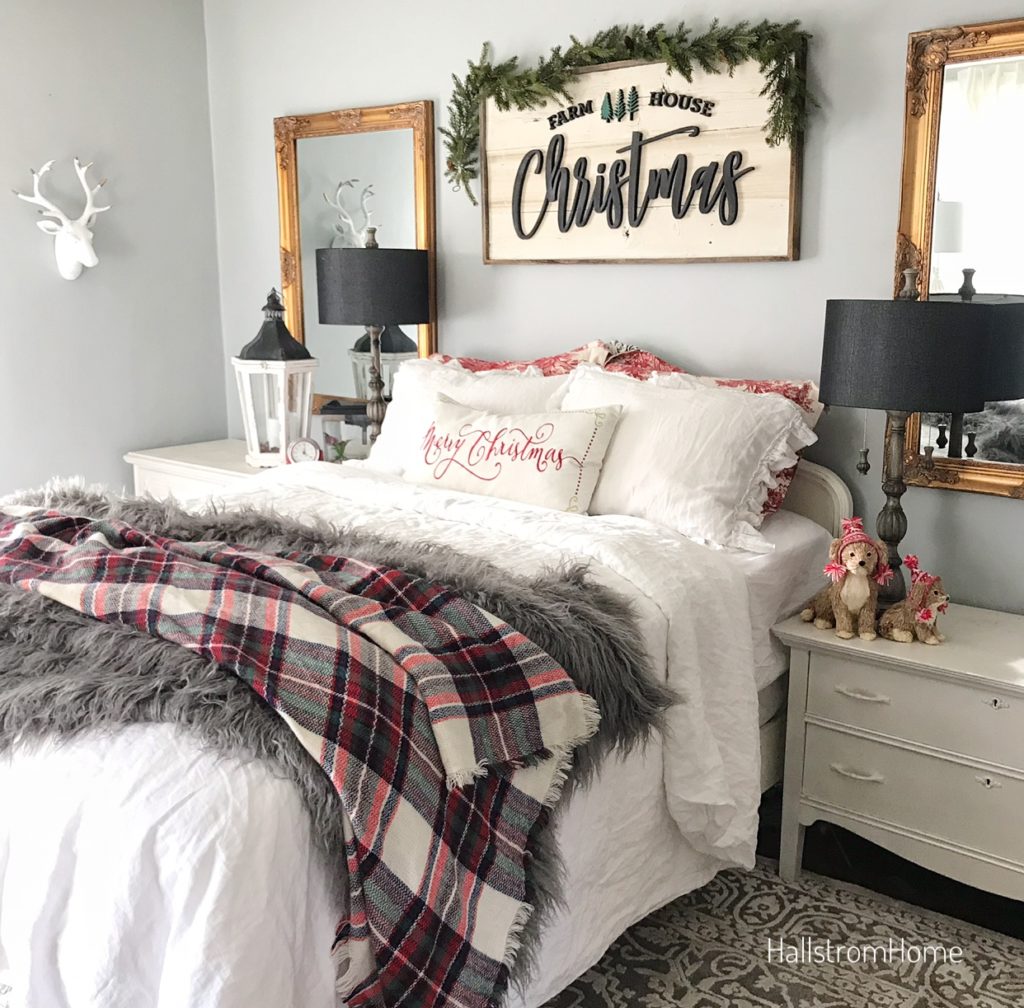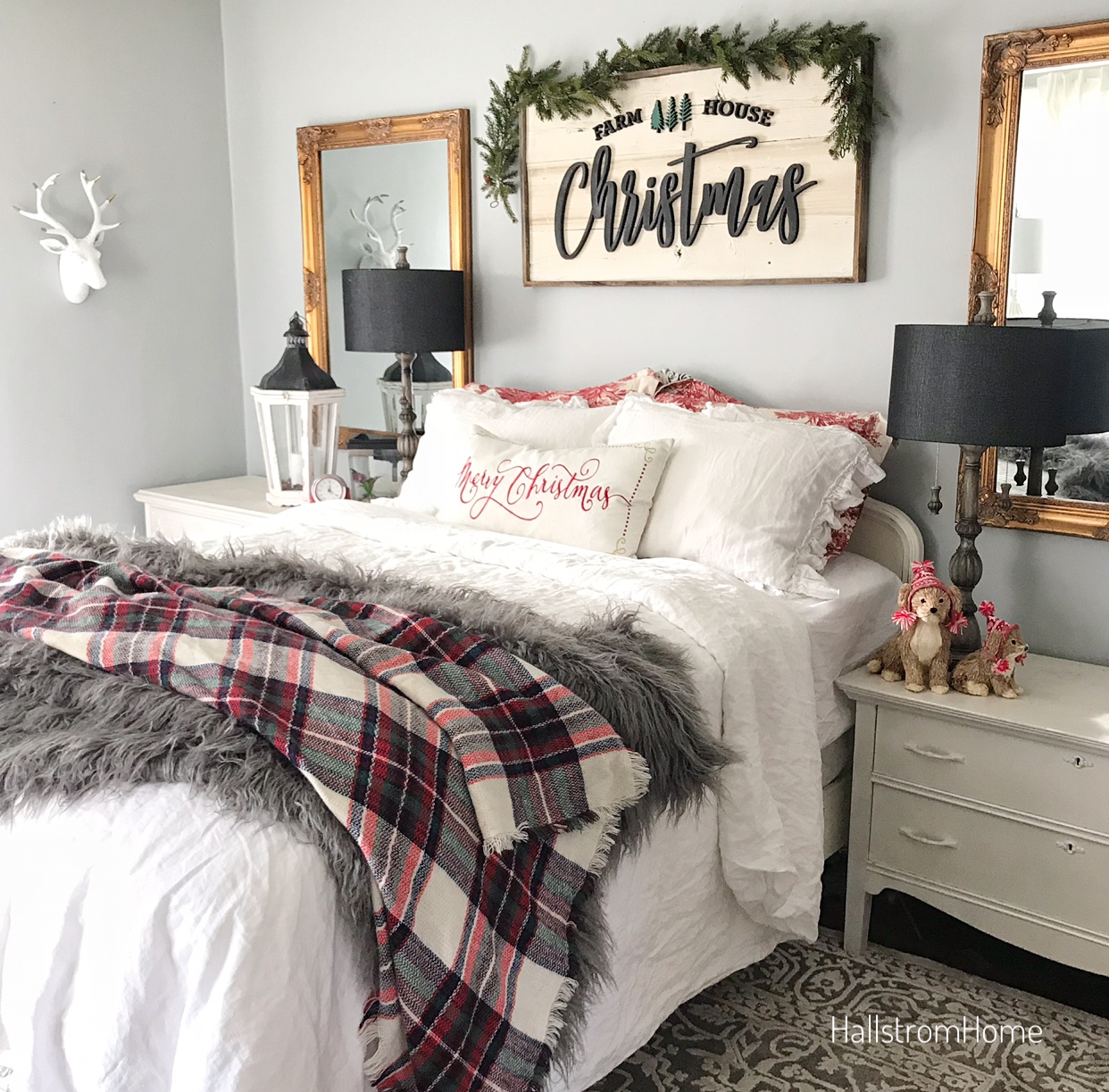 Easy Holiday Bedroom Tips
I fired superwoman, I fired Martha Stewart and now I really want them back in my life. Hold on superwoman is not even real and Martha Stewart spent time in jail. So it looks like we're on our own. The easiest way for me to decorate without using that cheesy flannel bedding. You know that stuff that gets all bally and sweaty. I mean does your husband want to see you covered in reindeer at night, not that he really cares. If you go with white linen bedding, it's classy and good for all year round. Or I could sell you some of that cute bally flannel bedding if you want me to. It does look cute for a cozy Christmas farmhouse bedroom.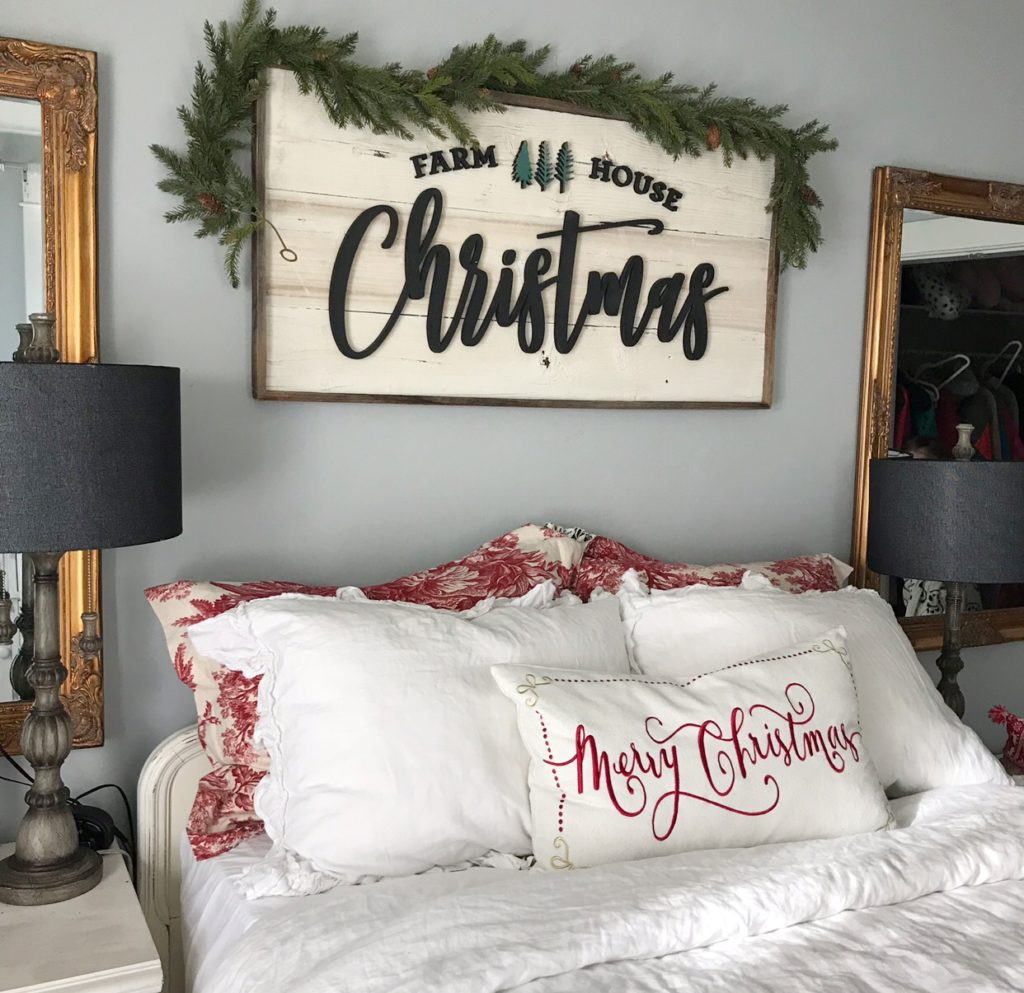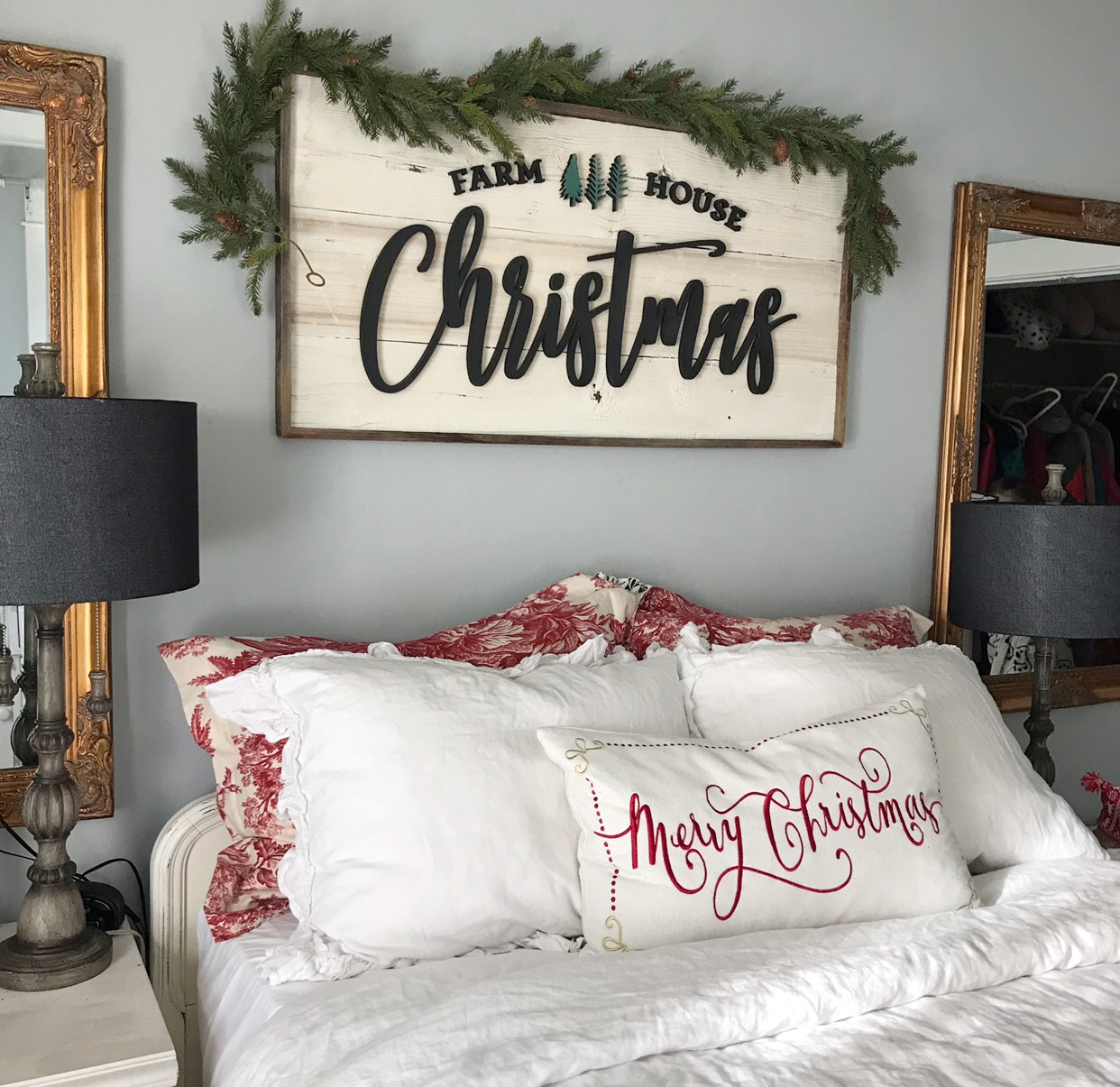 The second easiest way to add that cozy farmhouse Christmas to your bedroom is with greenery. I prefer fresh but not sure you really want pine needles or cedar boughs dripping on your head at night. The third way to cozy up your bedroom is with pillows. So whip out your Amazon Prime account and order up a few. Or Pottery Barn, it just depends on your budget. My budget consists of credit card debt. It's great, it helps me keep up with the Joneses. Now my house looks like Instagram and I just have to work till I'm 82. Okay just kidding, I don't agree with going in debt. I do like those gold credit cards. The ones that are soft and they slide in the machine easier.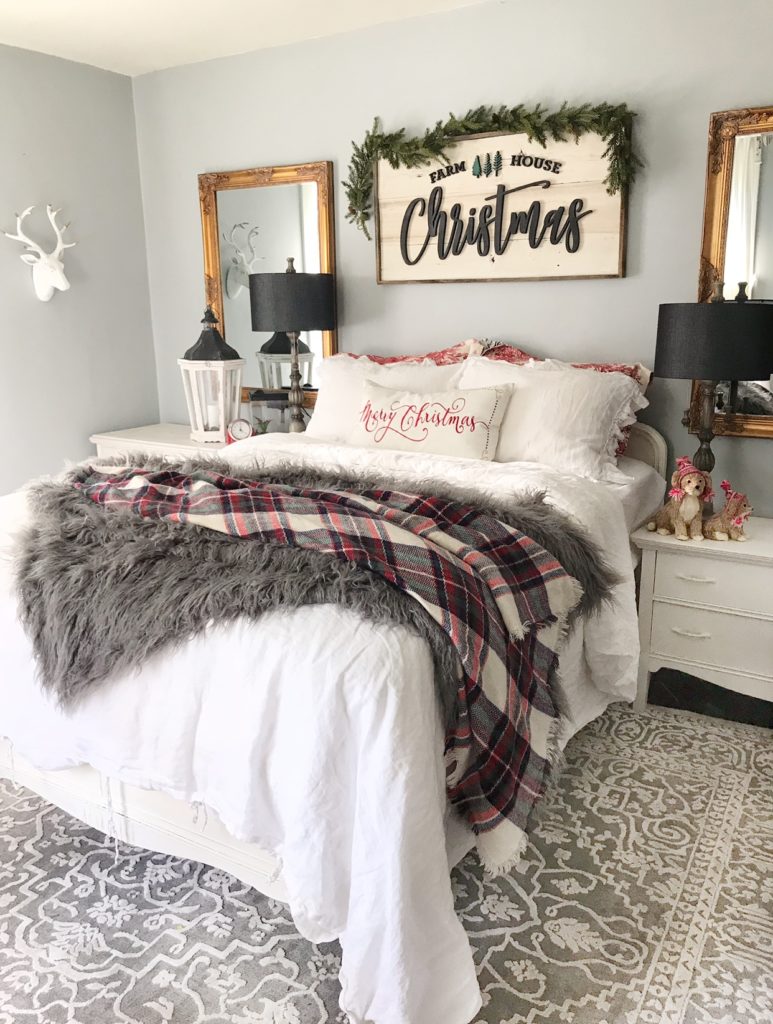 In all reality I recycle a lot of decor from year to year. I purchase signs and pillows from my friends and I try to keep things simple. Like using a neck scarf as a throw blanket in a Christmas print. It makes your room cozy and when you're not using it on the bed, you can wear it to town. Decorating for Christmas does not have to be a struggle. Make your Christmas stress free by following these helpful tips. Take a look at our master bedroom for Christmas.