Our White Wax Tutorial for Chalk Paintgoes over all the tips to creating beautiful pieces of furniture. We also talk about if you can use white wax on regular paint and we also talk about dark wax as an option too. Let's dive in and help you decide what's best for your next piece.
Be sure to sign up for myemail to get new recipes, crafts and home ideas in your inbox!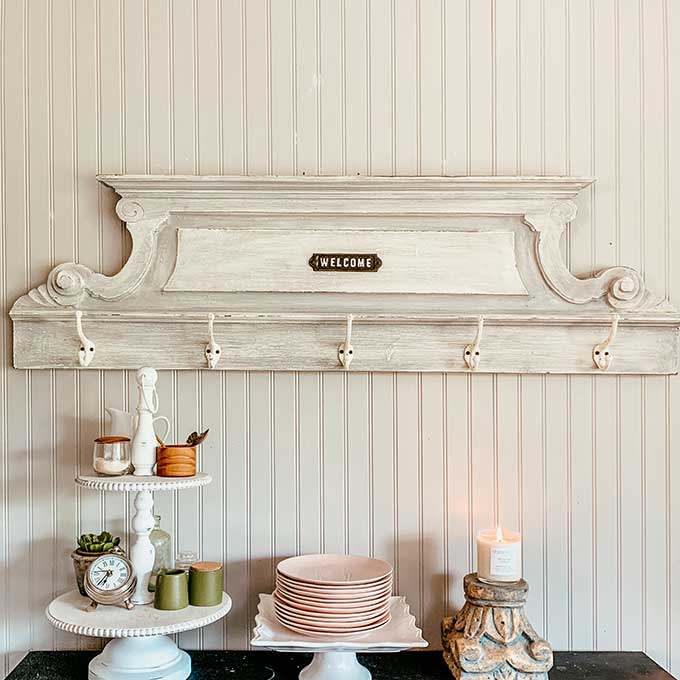 White Wax Tutorial for Chalk Paint
White wax is a good way to tone down a paint color and make a piece look softer. Here I used white wax to create a weathered wood look. To start the process of getting this grey weathered wood look. You will want to start with a white base. This can be chalk paint or regular paint at this point.
How to apply a dry brush technique for a weathered wood look.
Use a grey chalk paint and start by applying the dry brush technique. To do this, just dip the tip of your brush into the paint and then dab it off so the brush is fairly dry. Now start brushing on in layers to get the look you want. You can always lightly sand some of the grey off if you apply to much paint. Finish your piece with white wax or even dark wax at this point. Each brand has their own consistency to their wax so let me speak about Dixie belle paint company for this post as this is the brand I use the most. They have a smooth creamy wax, that doesn't need a clear wax applied first. You don't need to thin down their wax like you would do for Annie Sloan Wax.
Can you use wax on regular paint?
You can use white wax and any other colored or dark wax on regular paint but I have found the dry time to take a super long time so I use a poly acrylic spray by Krylon to seal the wax to prevent it from coming off and then the piece is dry and ready to go much faster than not using it.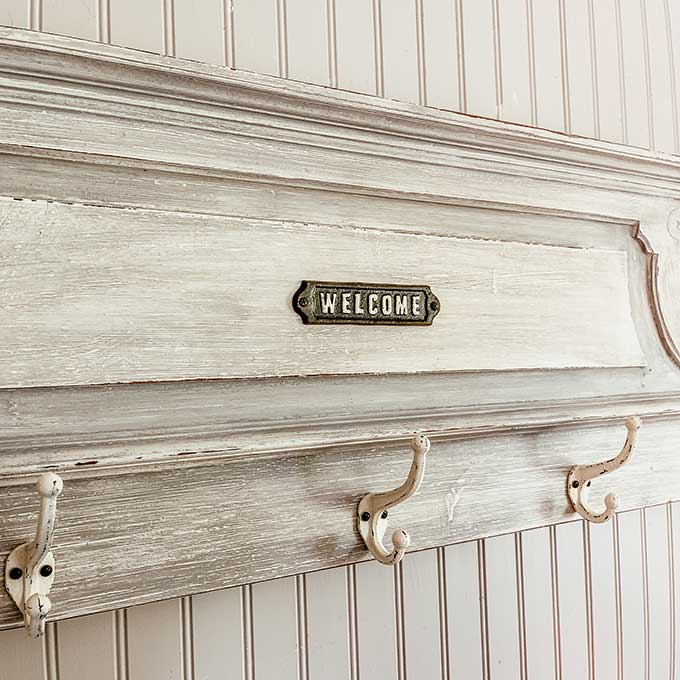 How long do you let Dixie Belle paint dry before waxing?
I wait till it is completely dry and this will vary depending on your climate. I use a blow dryer to speed up the dry time so I can get to applying my wax faster.
Should you sand chalk paint before waxing?
I think it's personal preference. I typically sand after my wax is applied but that is just how I roll.
Below are affiliate links so you can shop the post.

White wax vs clear wax.
Clear wax just helps you get that extra protection and a little shine without altering the color. But white wax allows to add a bit of color to your piece.
Do you have to apply clear wax before dark wax?
Again this depends on the brand. When Using Dixie Belle wax It is smooth and creamy so you don't need to add a clear wax.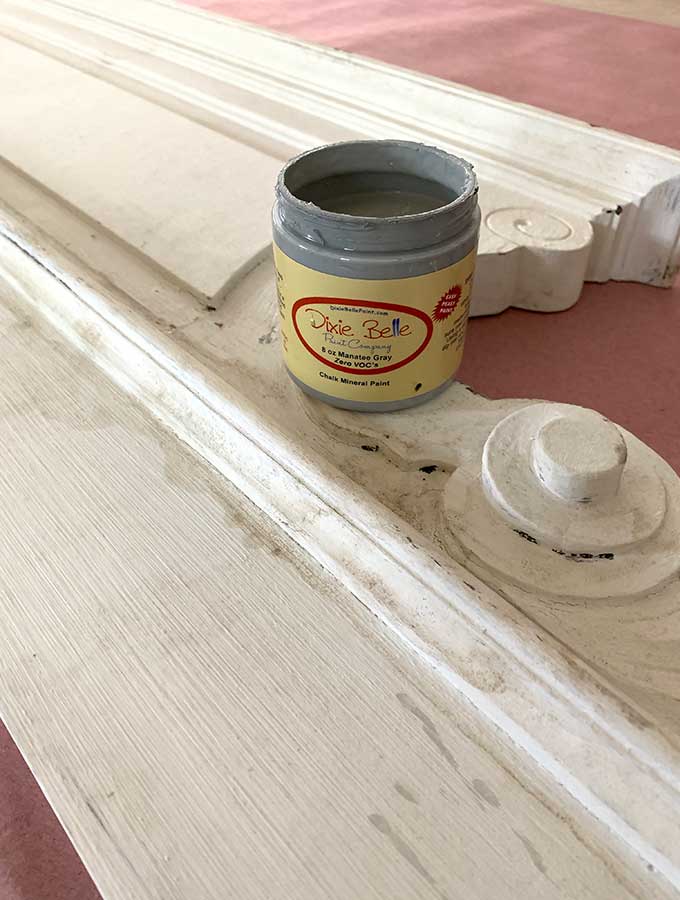 How long do you let clear wax dry before applying dark wax?
Wait 24 hours to apply your dark wax over clear wax but honestly I cheat and do it right away. You may get a different look by rushing the process.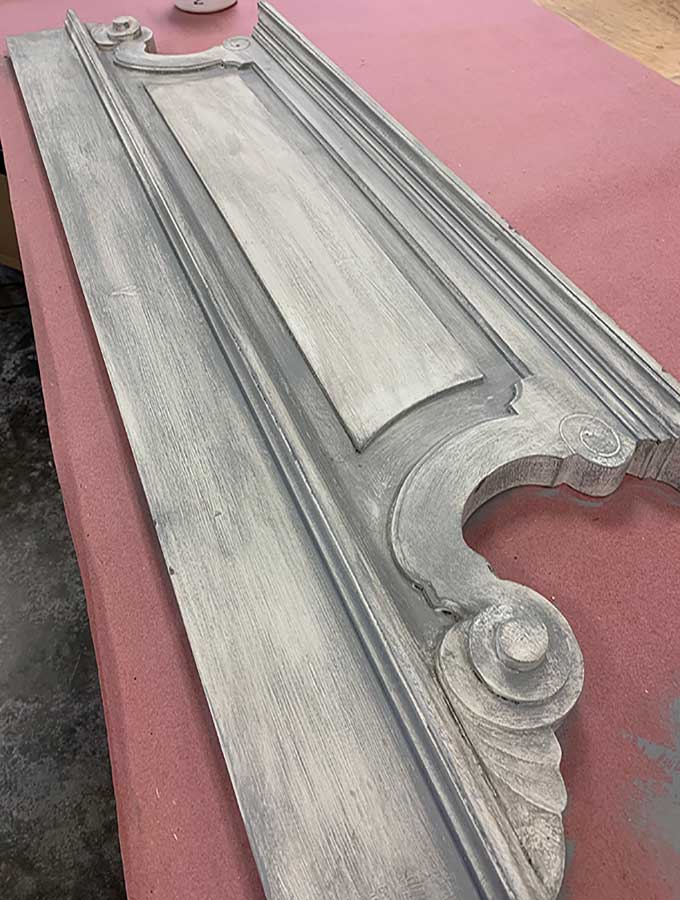 How many coats of wax do you need on chalk paint?
I typically apply one layer of wax. That is usually all that is needed.
How do you apply dark wax over clear wax?
Here are some affiliate links so you can get started on creating a coat rack.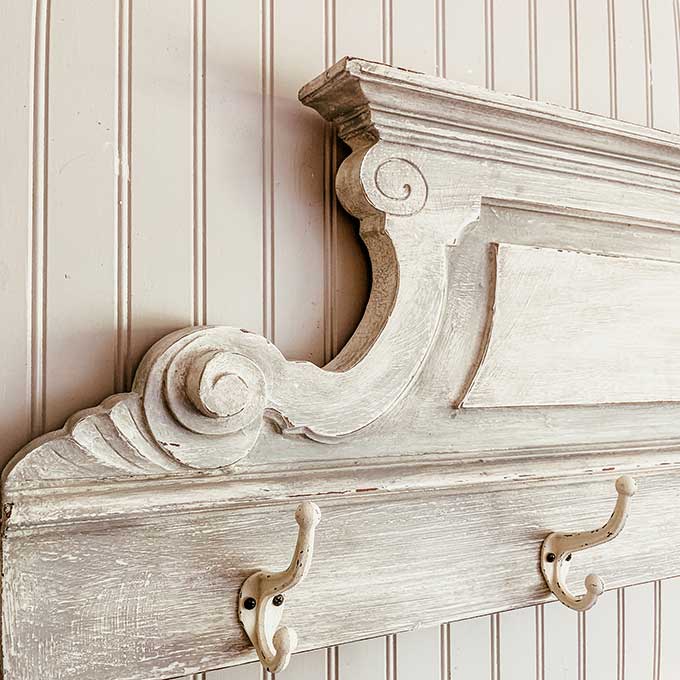 Can I use wax over Polycrylic?
This question is the same as how to use wax over regular paint. It does work but it will take longer to dry.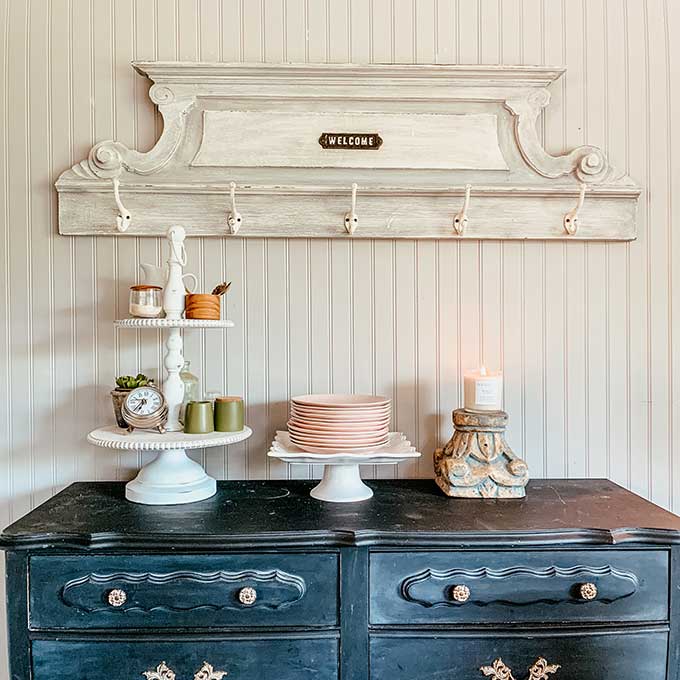 Thanks for stopping by! Be sure to check out our chalk painting ebook, to get all the basic tips and tricks to start out your chalk painting journey.