Tips on Chalk Painting Furniture with a Paint Sprayer
I just painted this beautiful antique armoire. Here I will give you some Tips on Chalk Painting Furniture with a Paint Sprayer. It turned out so wonderful and shabby chic! It was easy using the spray painter and the paint job turned out amazing.
When I first picked this piece up I wasn't sure what I should do with it. Keep it original or paint it. I went with painting it, and I'm so glad I did. It has that perfect farmhouse style. If you love it as much as I do, go take a look at it in my Etsy shop here.
The paint I chose was Amy Howards At Home One Step Paint. For my paint sprayer we picked up one from the local paint shop. You can find an Amazon link here. Very Soon we will be getting an Amy Howards Handheld Paint Sprayer. I've heard such great reviews for this product and I am so excited to try it out. I would highly recommend using her paint sprayer as it's designed for chalk paint. I will write a blog post all about it once I get to try it out.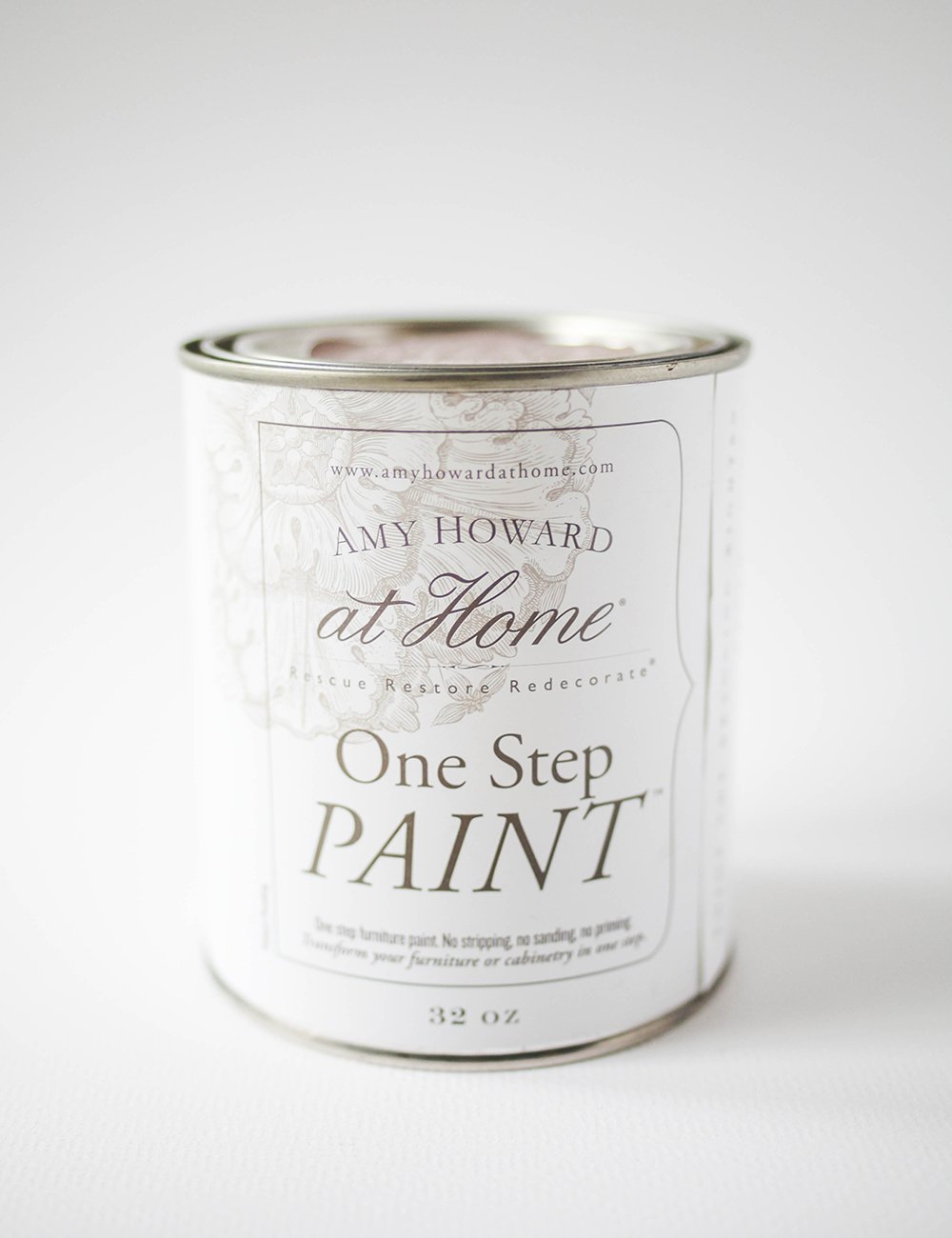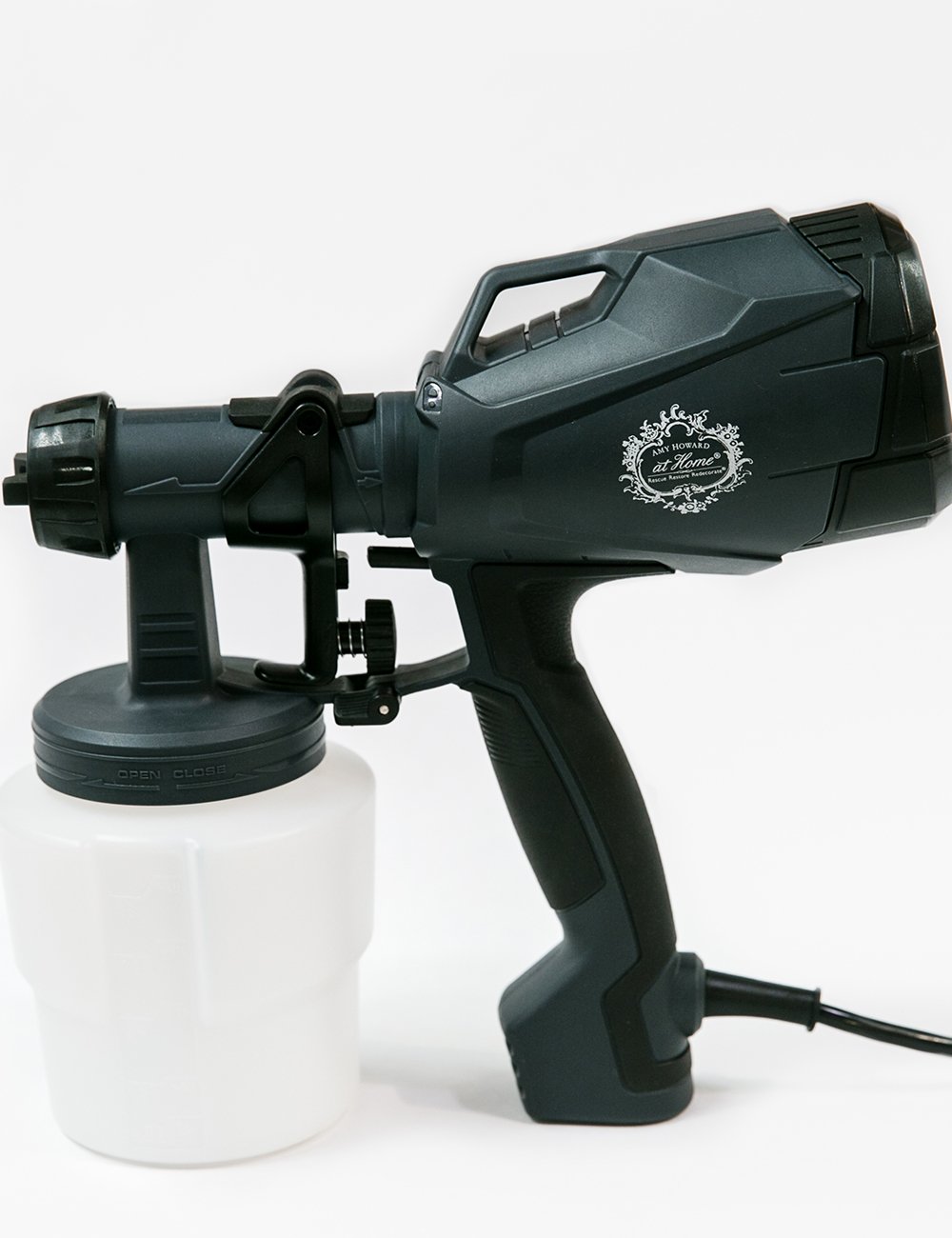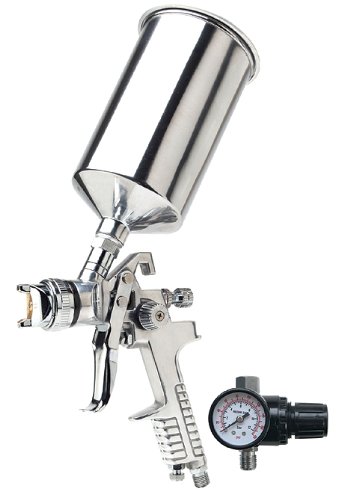 The first thing you want to do when having your sprayer, is locate the filter. Because once you're done with the paint job you'll want to clean the filter off. Otherwise you could ruin your paint sprayer. Also if you love using chalk paint go look how I chalk painted wood floors here!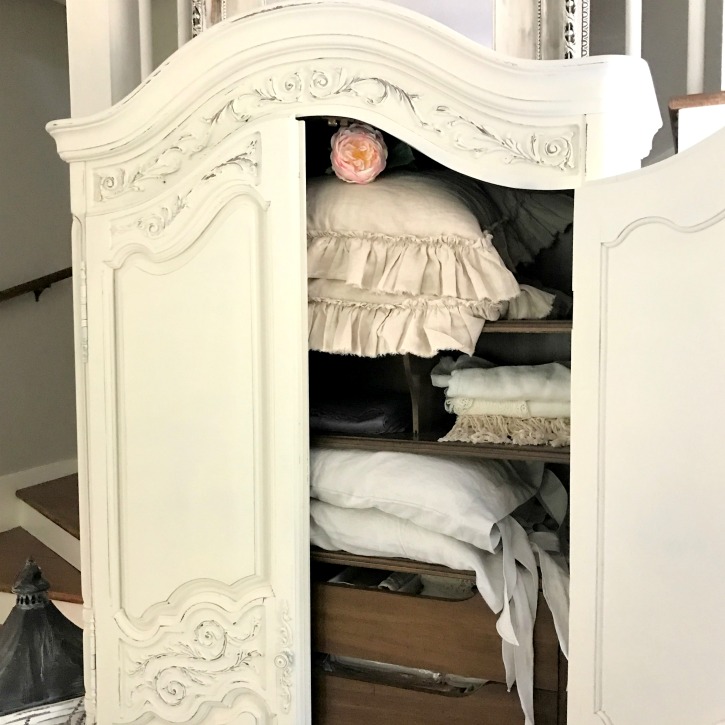 Tips on Chalk Painting Furniture with a Paint Sprayer
Now onto the paint to water ratio. When I did this wardrobe I did a 3 to 1 ratio. So if I have one cup of paint in the sprayer, I'll add a quarter cup of water. You'll want to make sure you get a new can of chalk paint so you don't have any chunks. Mix the water and paint together very well, so it's evenly distributed. In total I only used 3 cups of paint! And when I was done I cleaned off the filter. Even though it was a new can and we mixed it there was still plenty of paint chunks. So you want to make sure you wash off your filter.
If you get any dripping it will mostly disperse. I had a couple that didn't so I sprayed over them, then wiped off the run with my finger and let it dry. When it was done drying I went back over the finger marks with a few coats of paint and they were gone. When it was completely dry I used Amy Howards Clear Wax and rubbed it all over the armoire. For the final touch I slightly distressed it for that shabby chic look. If you want to see my life on the farm and the projects I do, go take a look at my Instagram.