Our 100 Year Old Farmhouse Spring Tour
Spring is here and it's time for a some updates on our home. Here is Our 100 Year Old Farmhouse Spring Tour. I fell in love with this home many years ago and when it went up for sale I knew it was meant to be. Now I'm here in my very old farmhouse!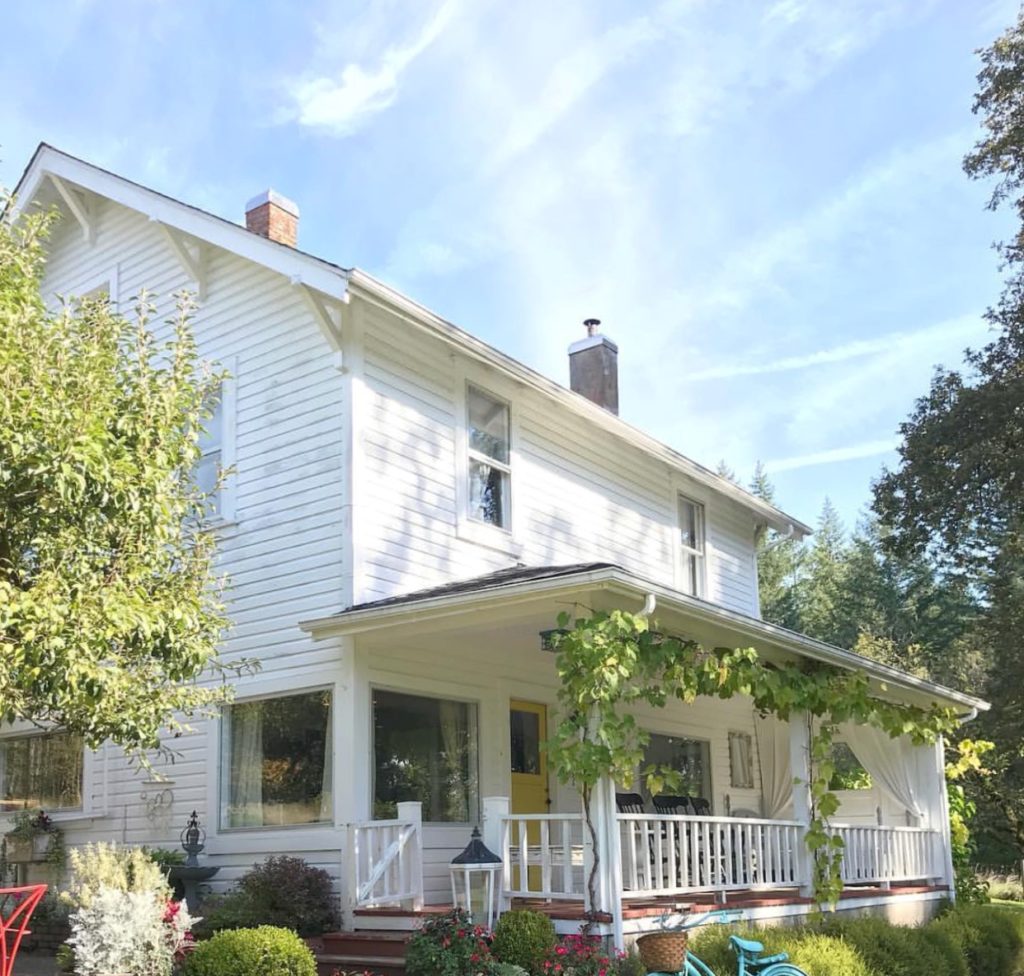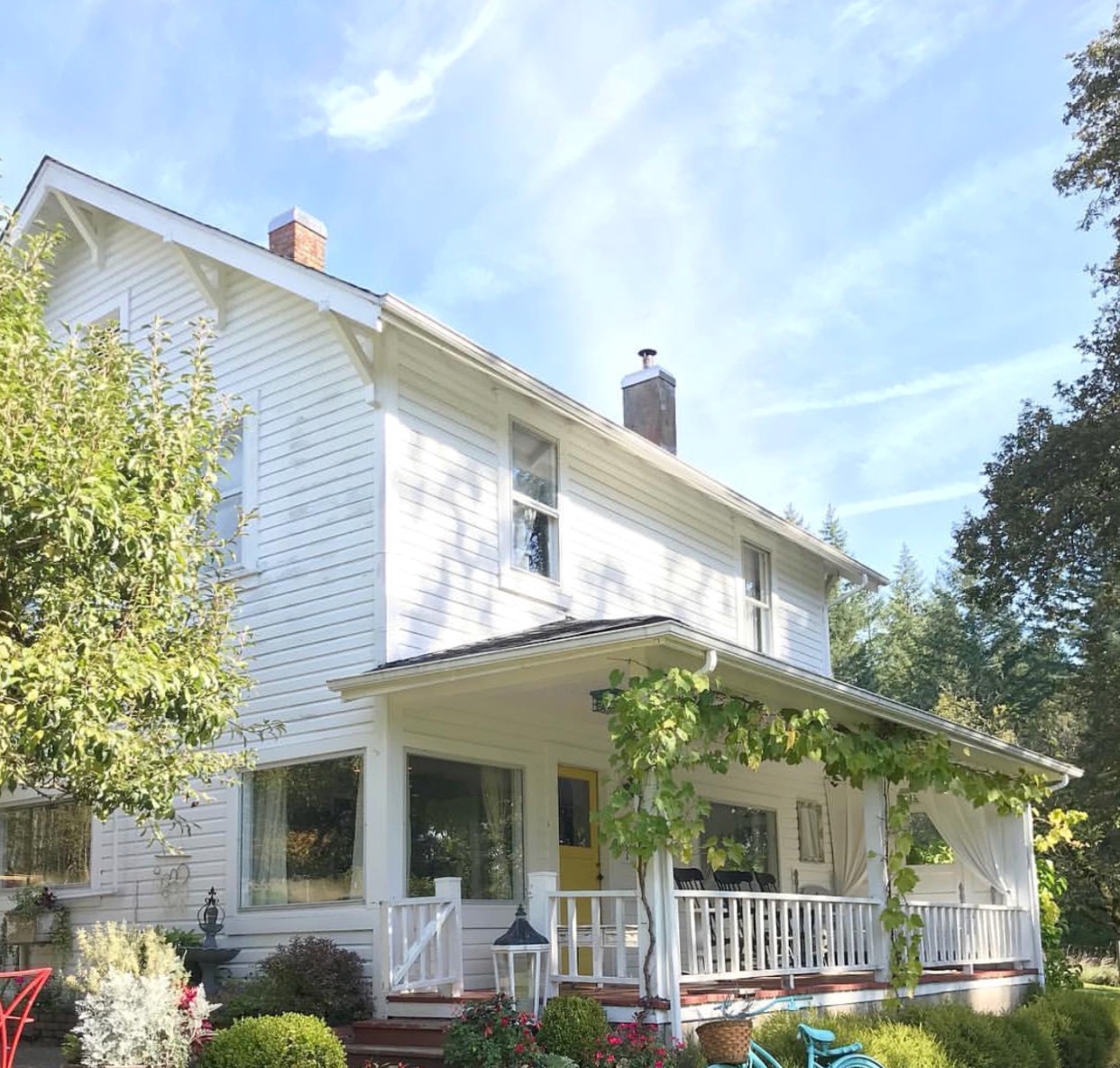 Now onto the kitchen! I added a nice pop of color using pink. I will include affiliate links below so you can shop the post. Read more here about how I add pink in my home. Find some of my most favorite kitchen products here.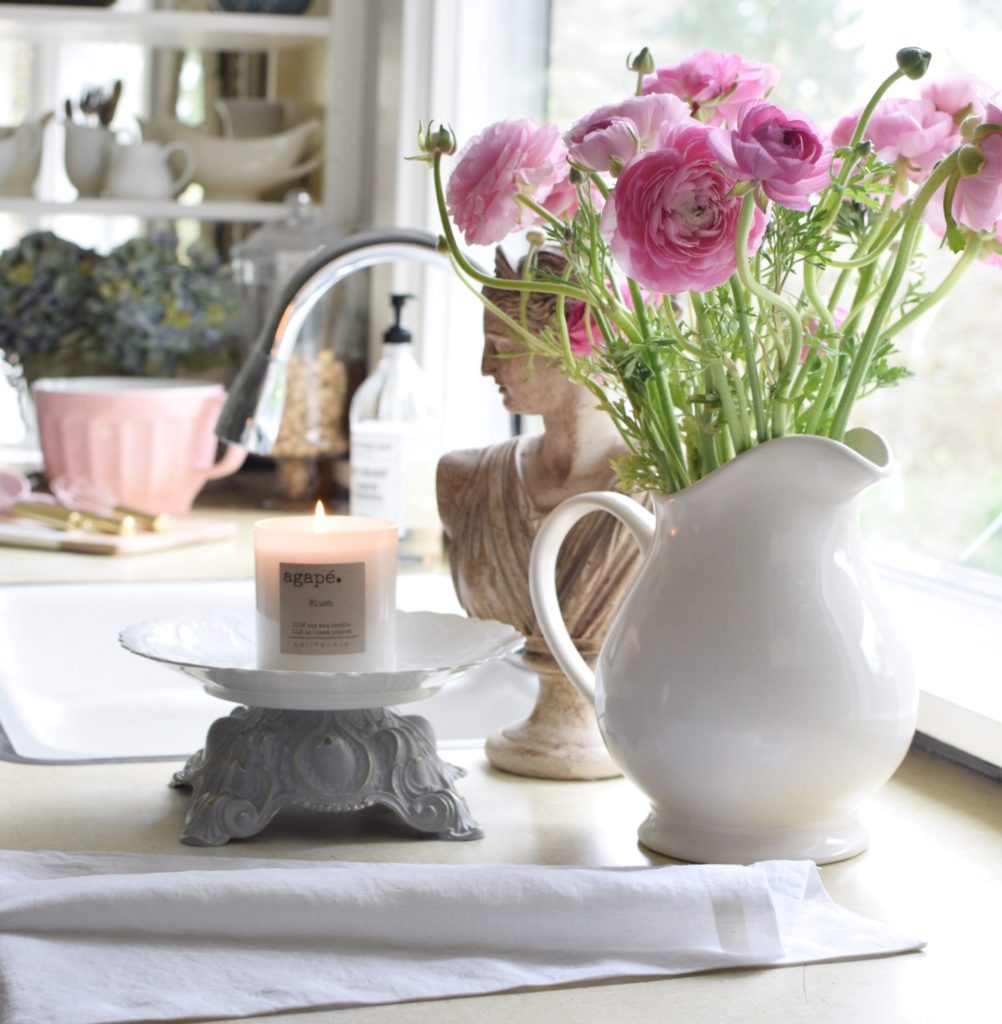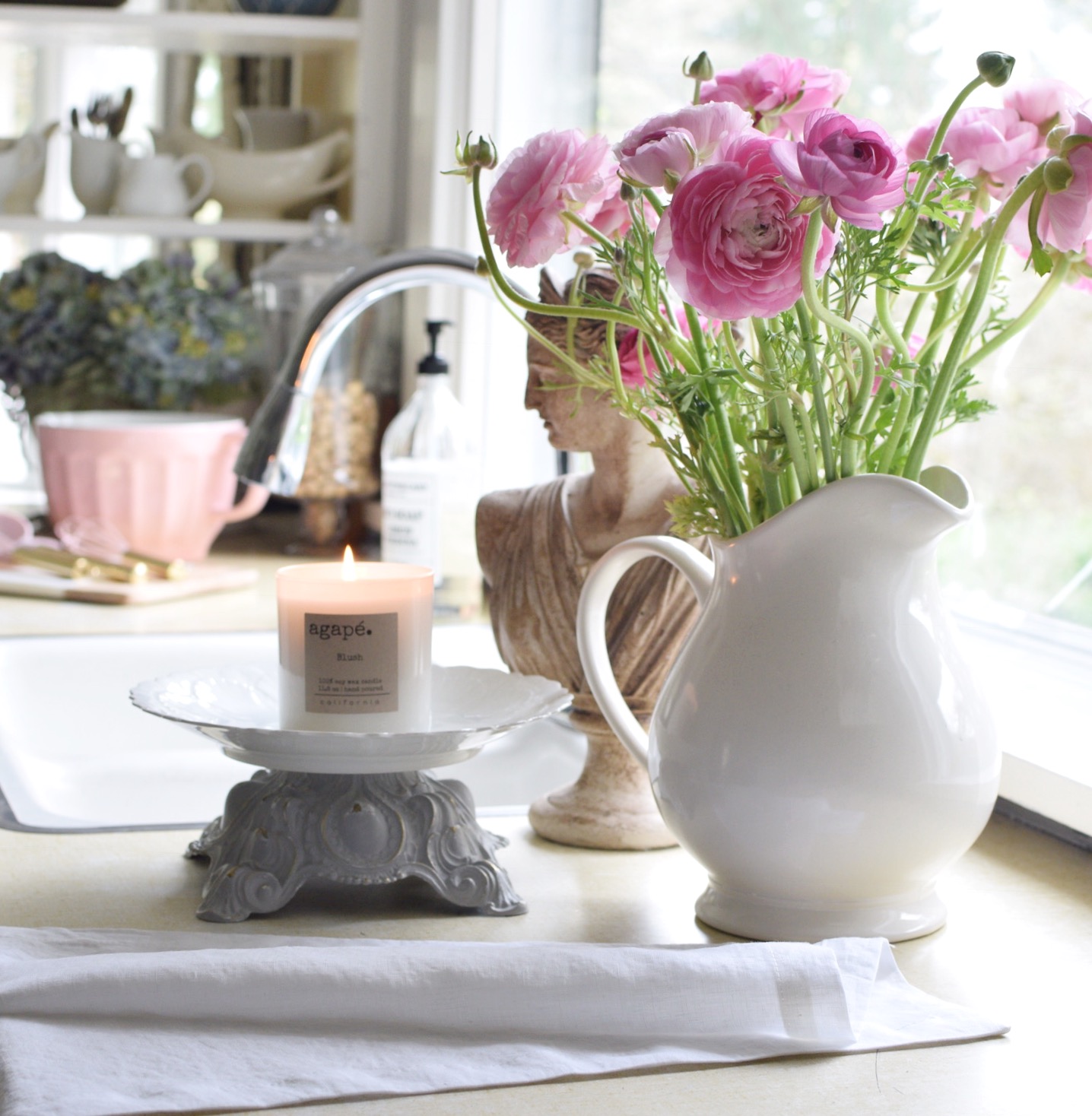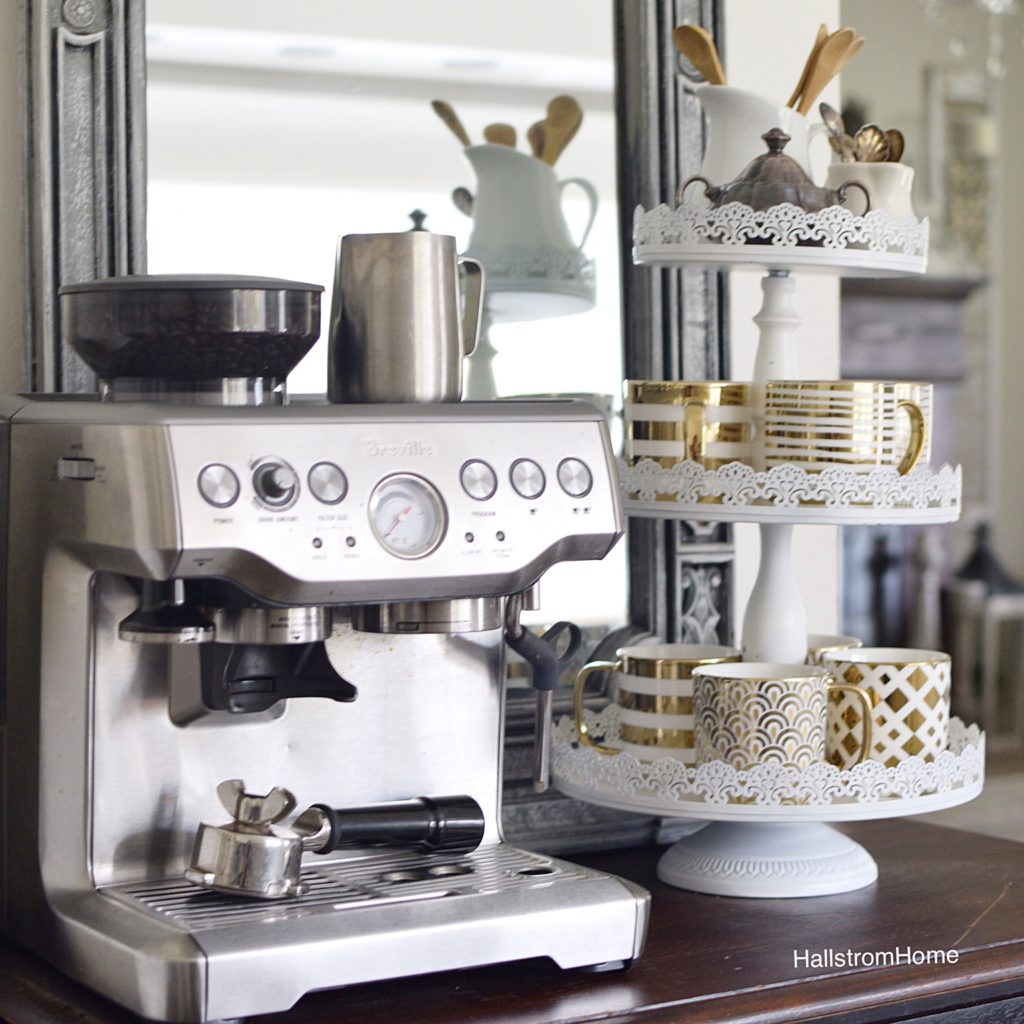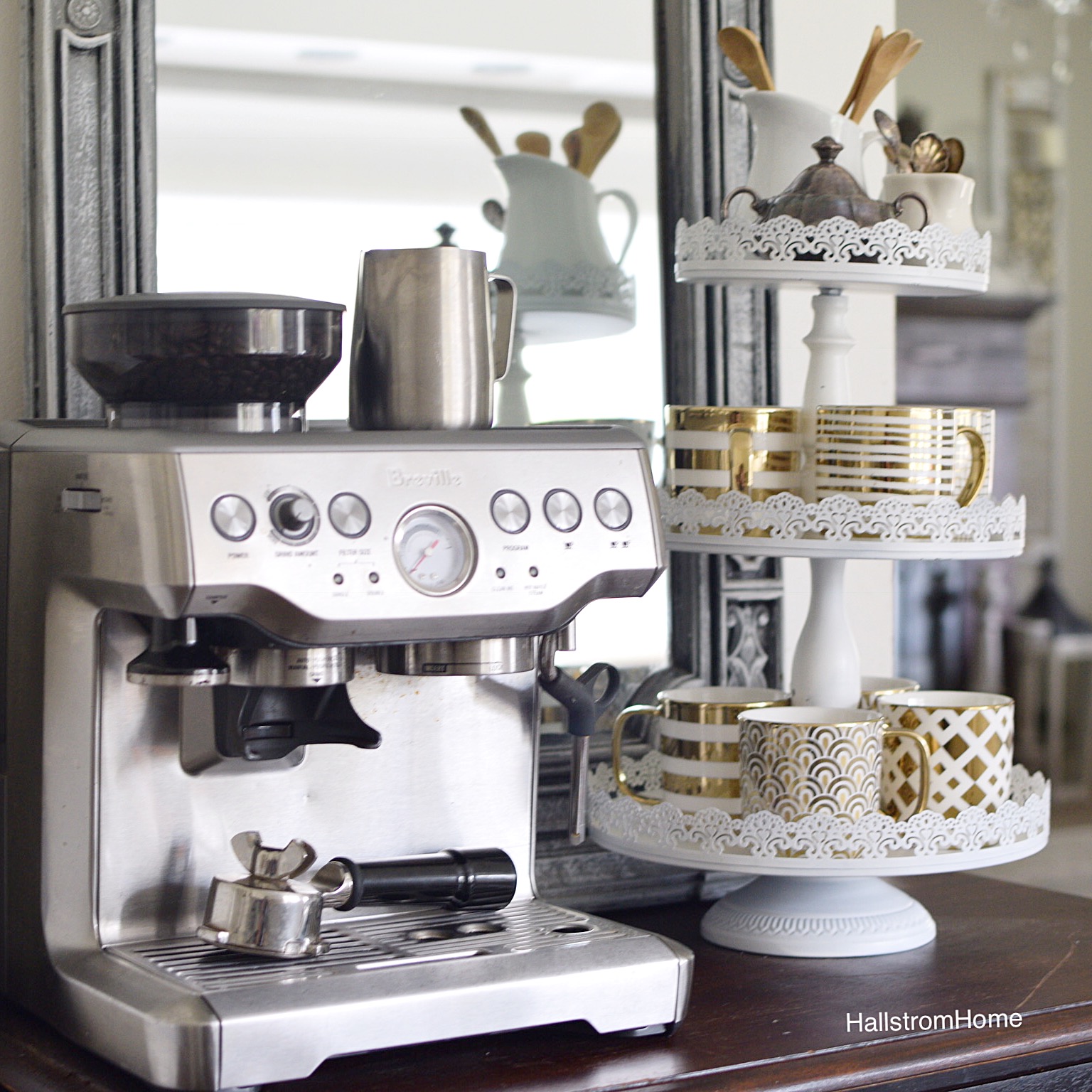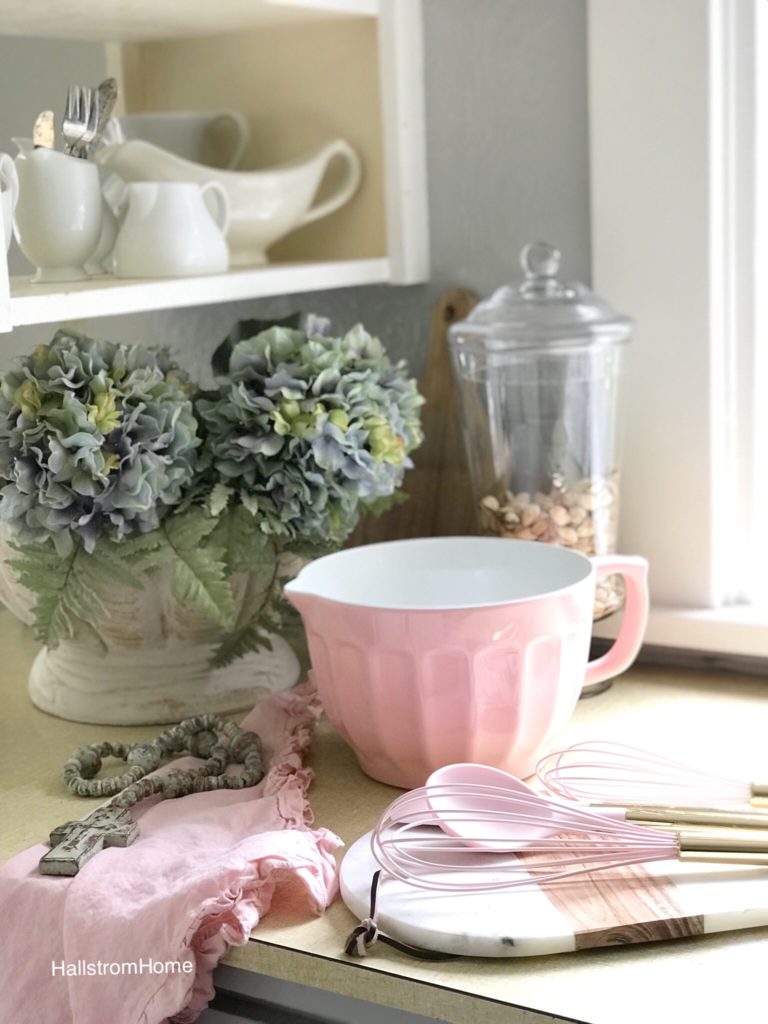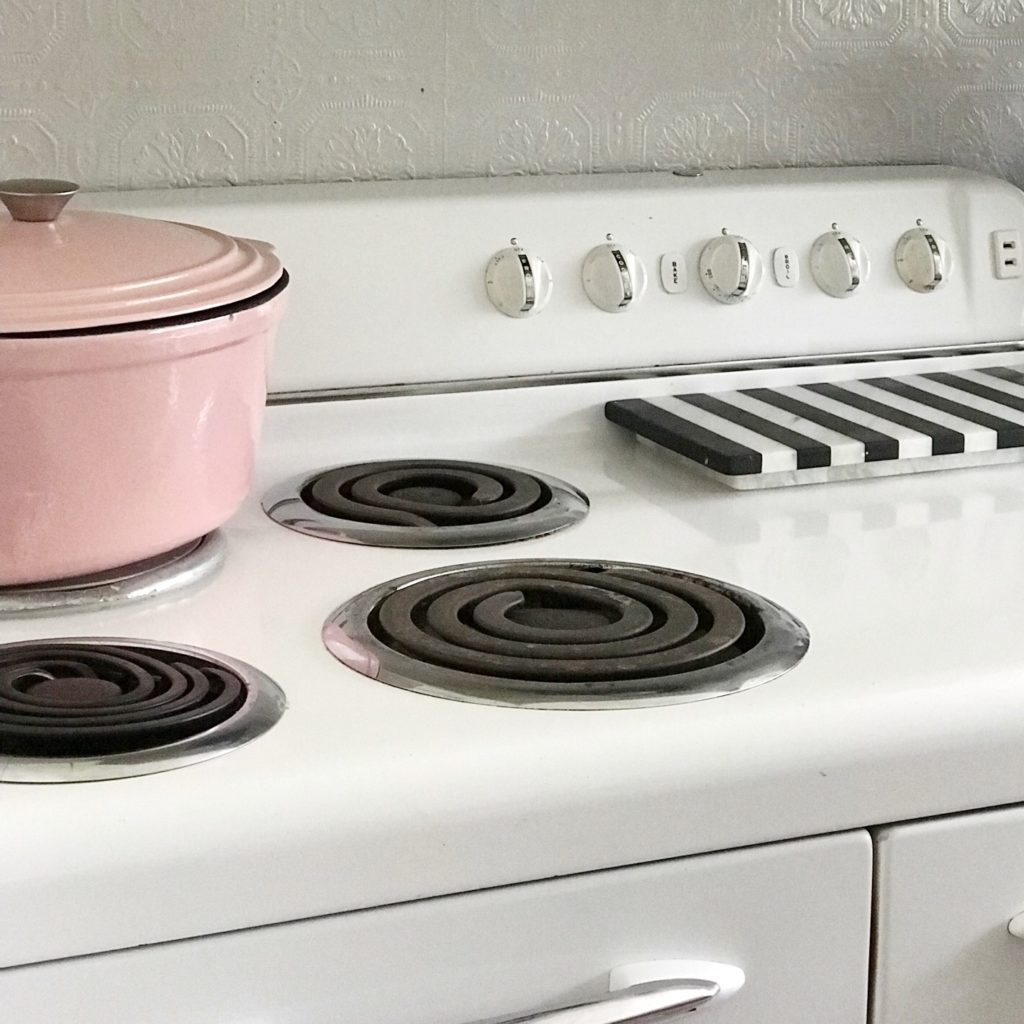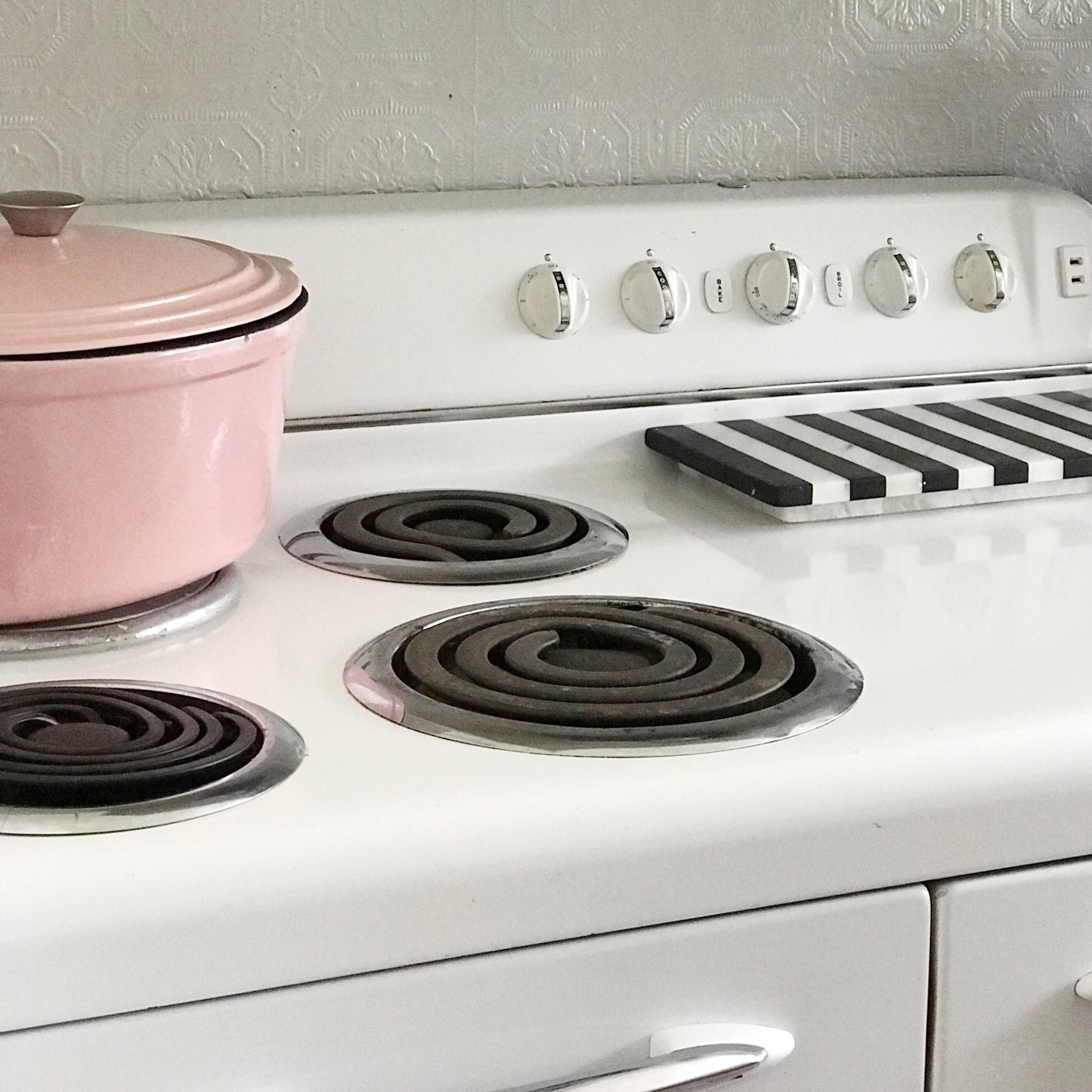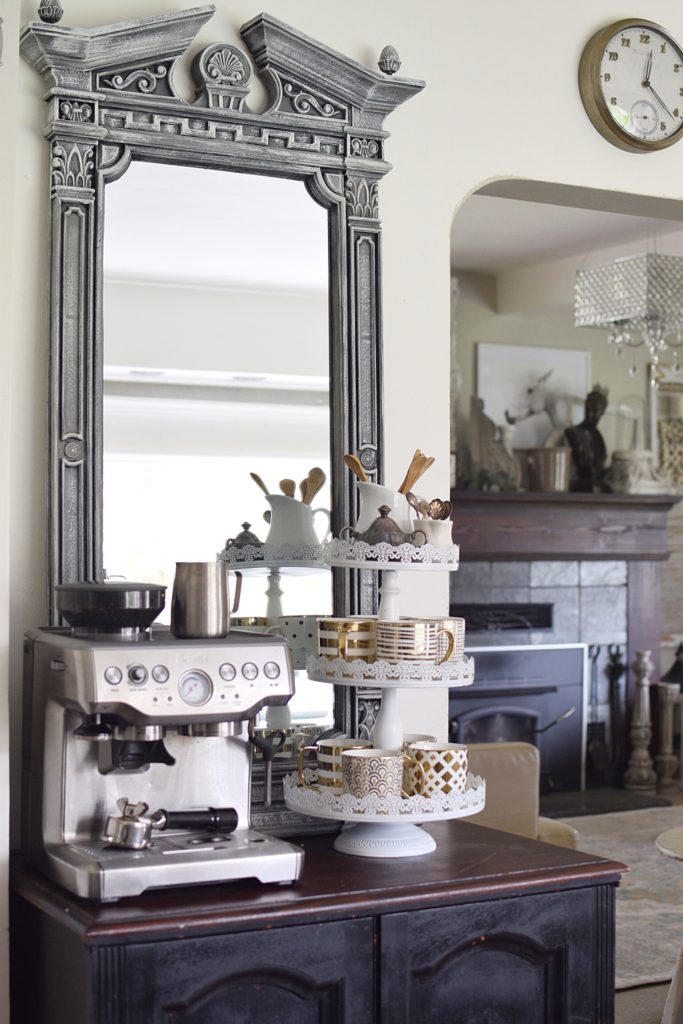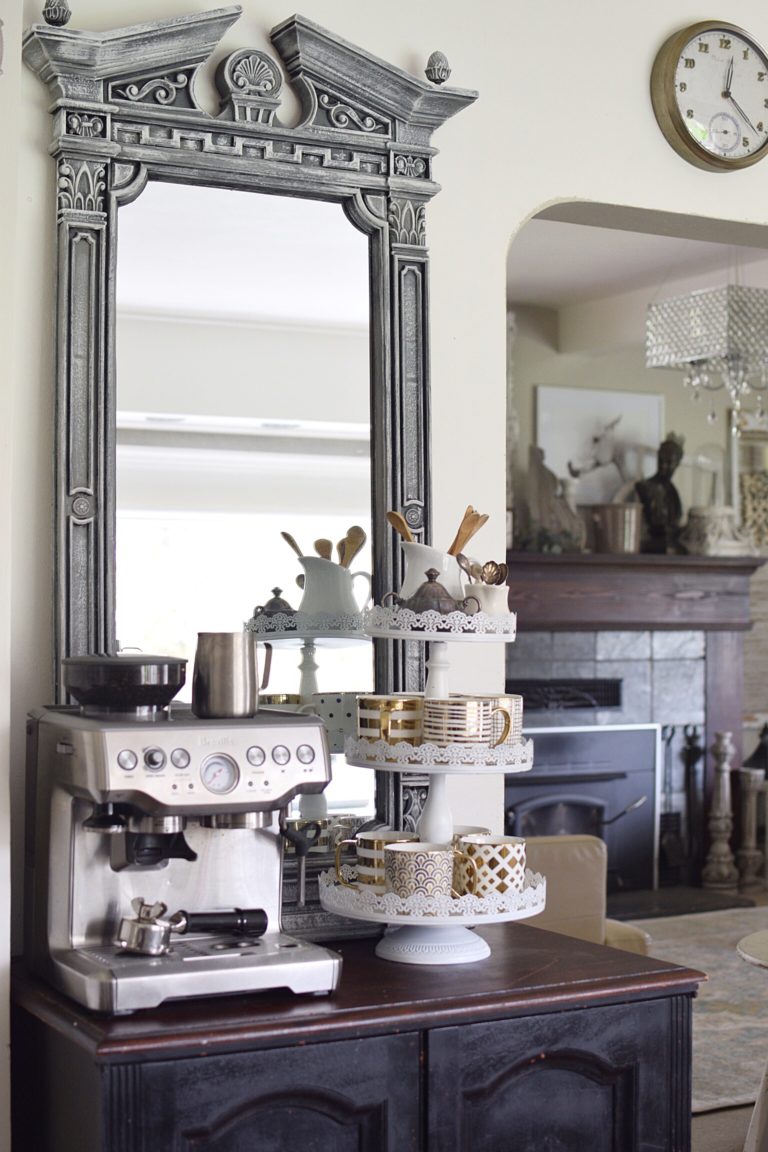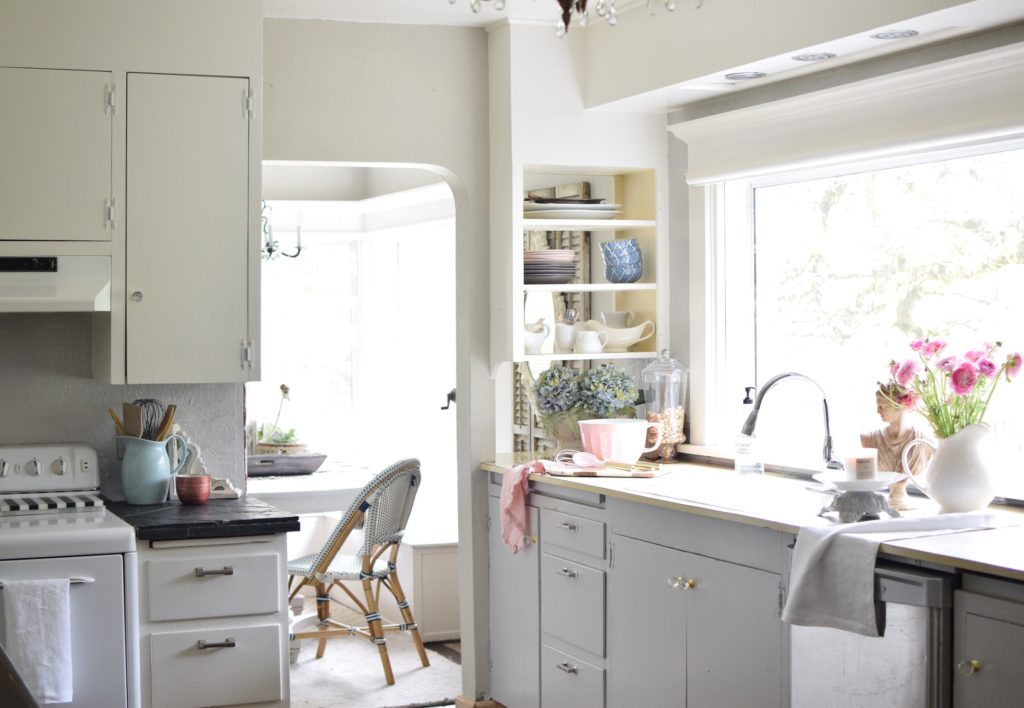 The beaded cross can be found in my shop here. That cute ruffle linen towel is in my shop, it can also be used for a placemat!

One of the most used spots in the house is our breakfast nook. It is where we eat most of our meals. I recently updated the table, read about it here. I added a simple center piece with some floral to get that Spring look.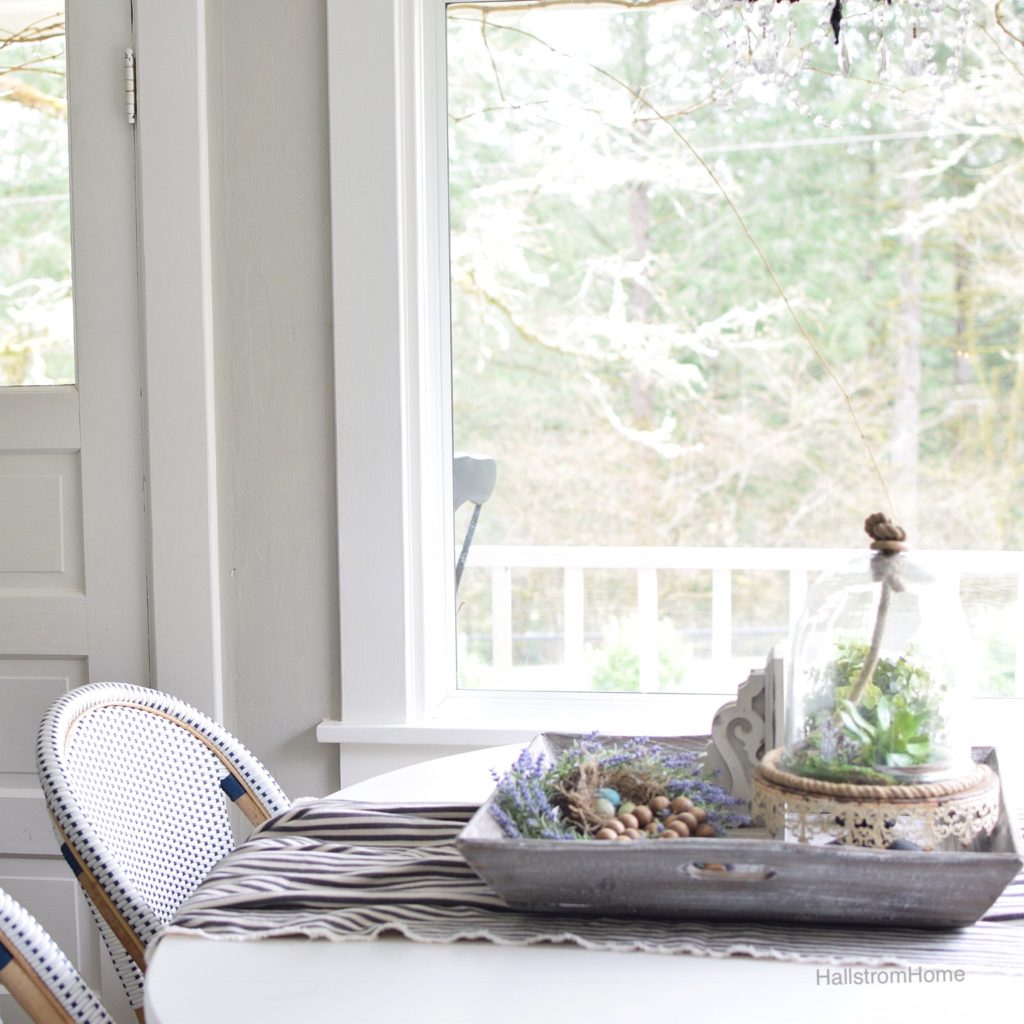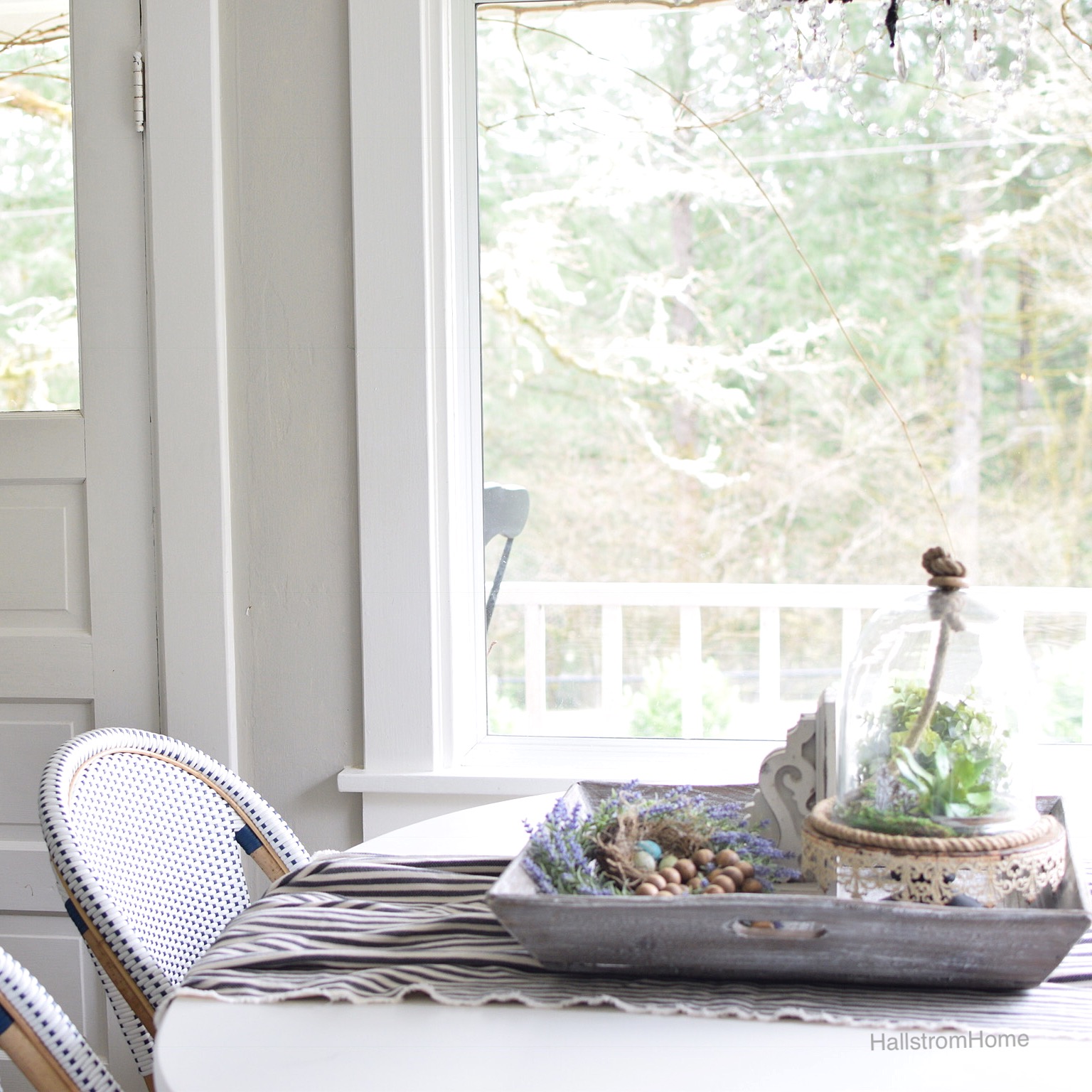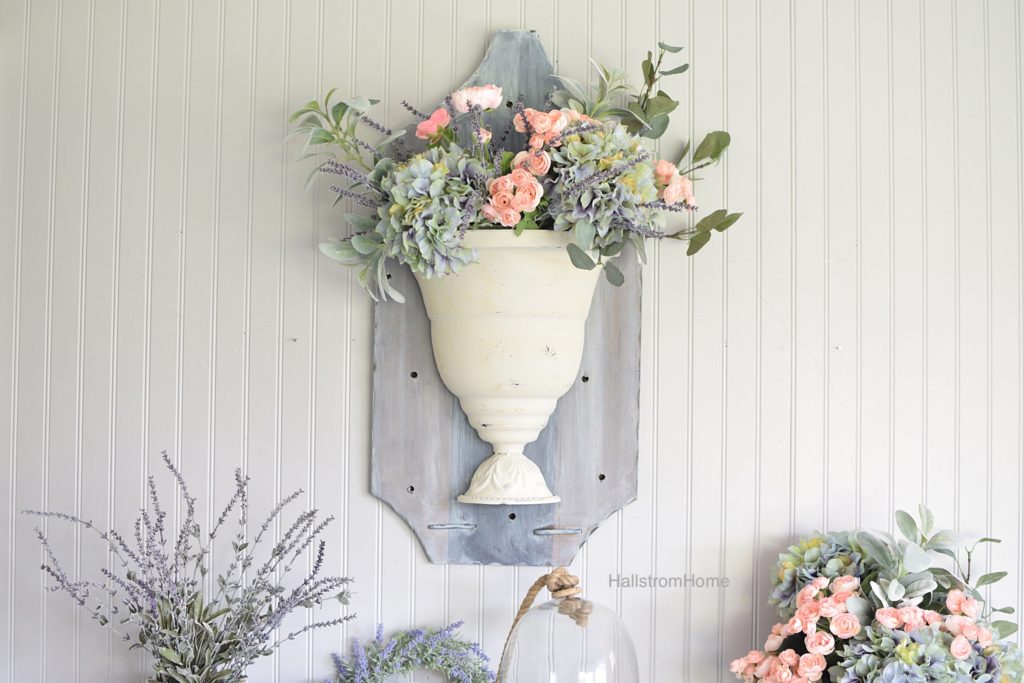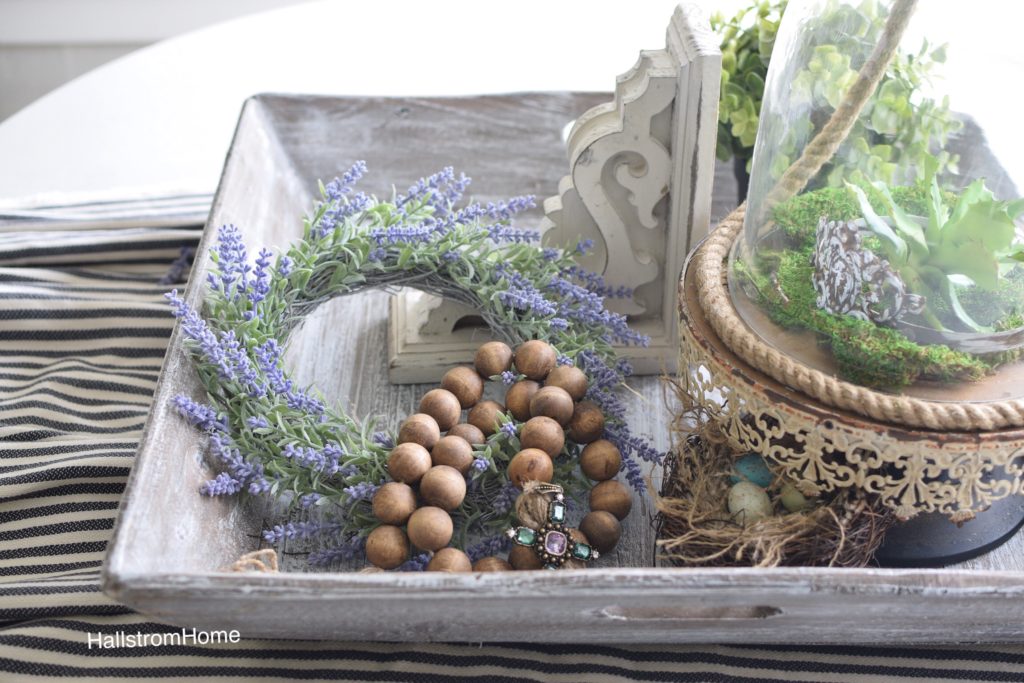 Our 100 Year Old Farmhouse Spring Tour

All of the decor in the wood tray as well as the wood tray are in my shop under farmhouse decor. But you have to check our the cool corbels I also offer.

I am the queen of keeping my blog posts short and simple. So this one is really goin crazy. There's just so much content I want to show you guys, so keep on scrolling for some amazing Spring decor!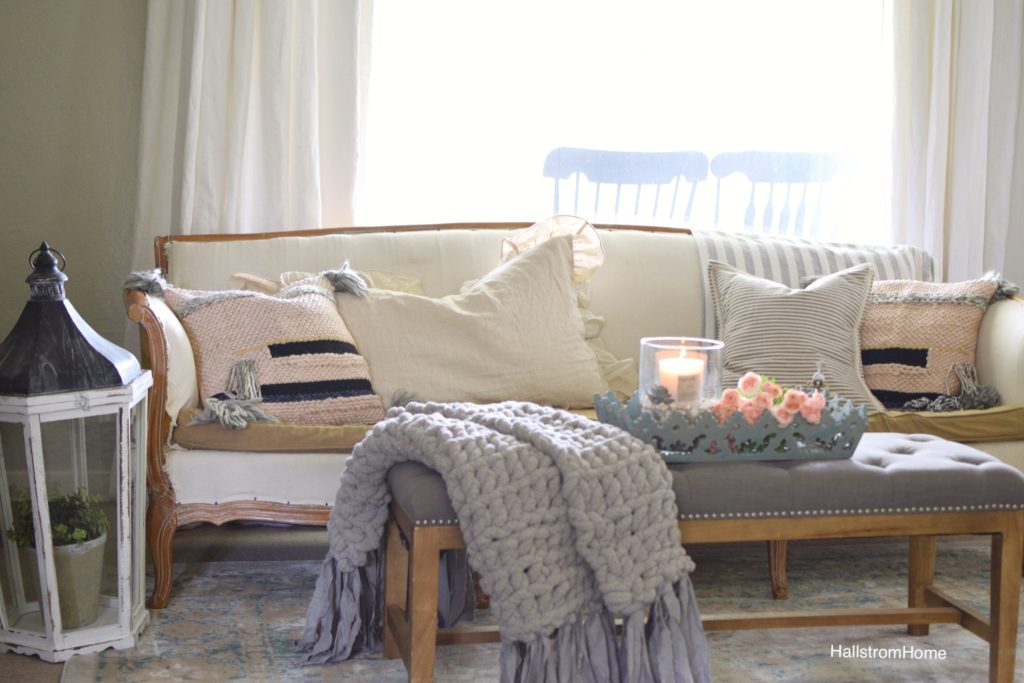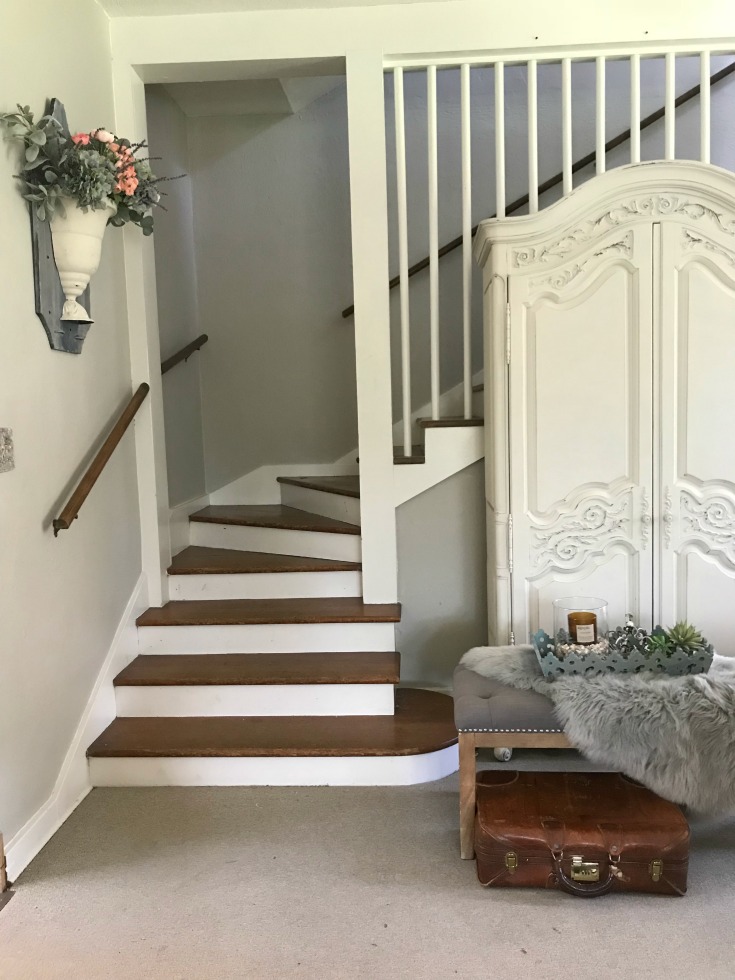 Find the urn and pillows in my shop here. See that gorgeous armoire? It's in my Etsy shop here.

Onto the mudroom, this space is so much fun to decorate. Sometimes it gets a little crazy here, as you see on my Insta stories! Yes, my chalkboard is dusty. I threw this look together really quick and didn't have time for a cleaning. Daisy loves to be the center of attention, only if she's getting treats of course!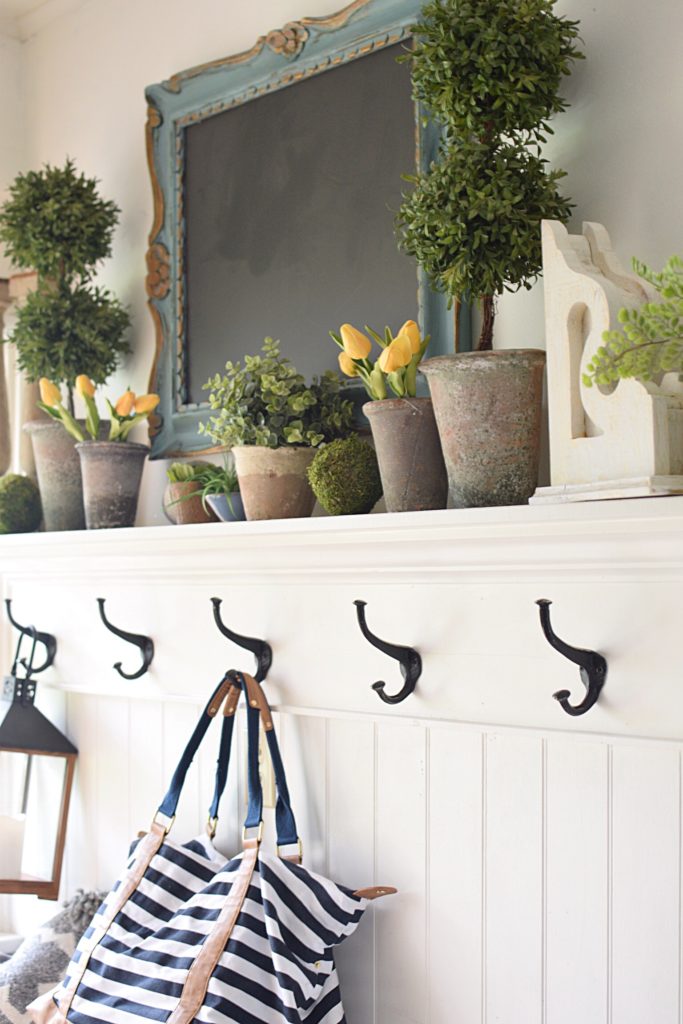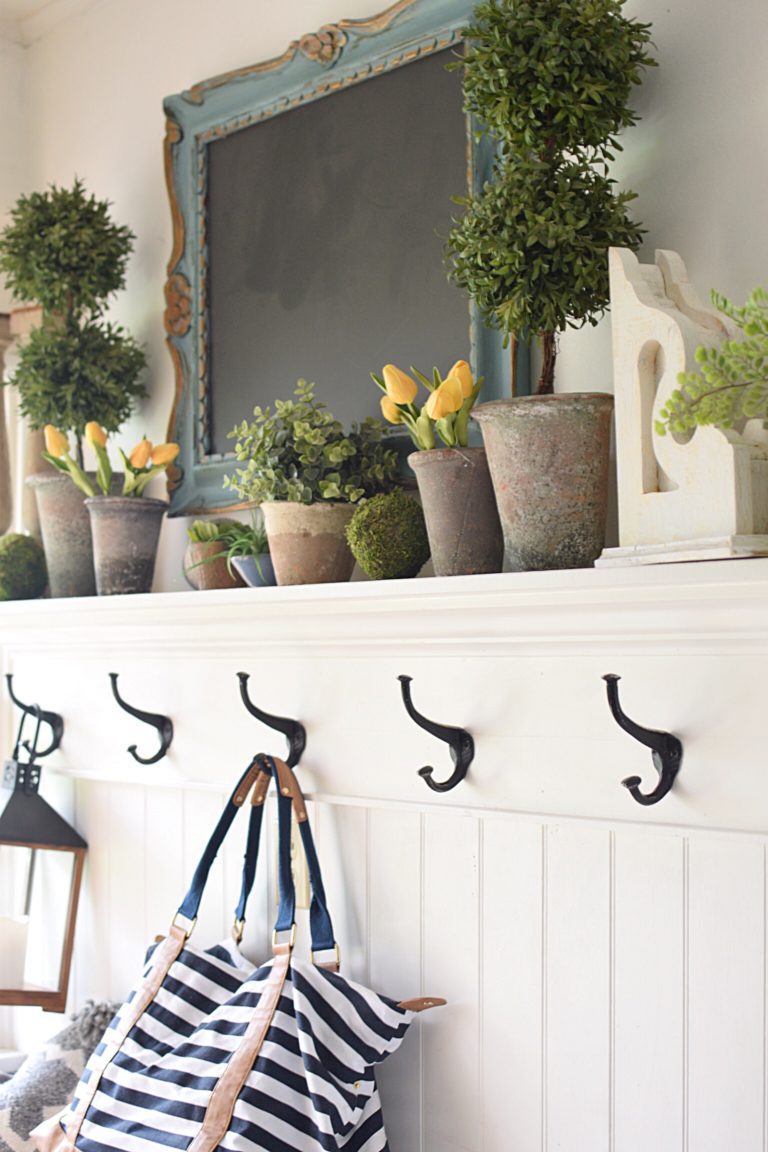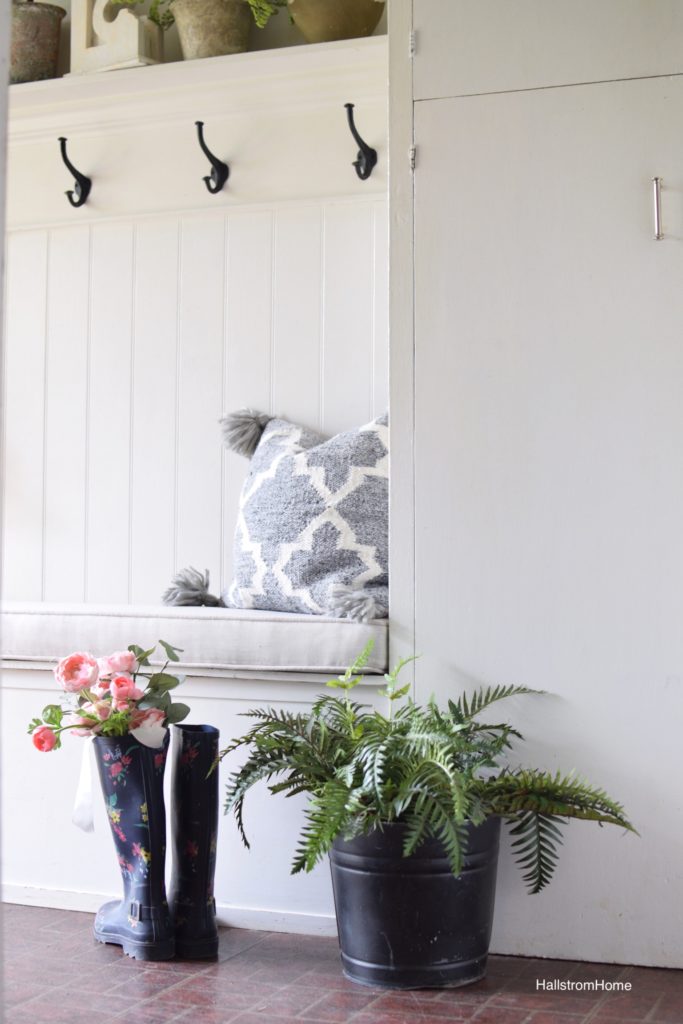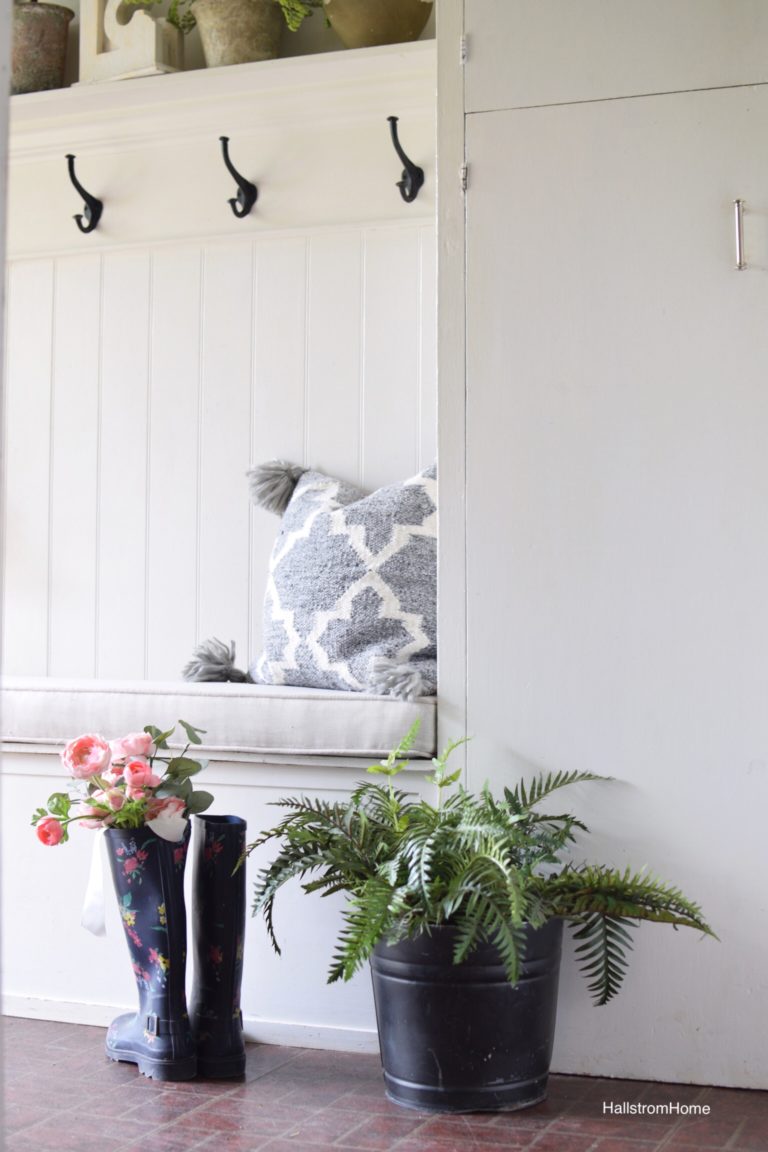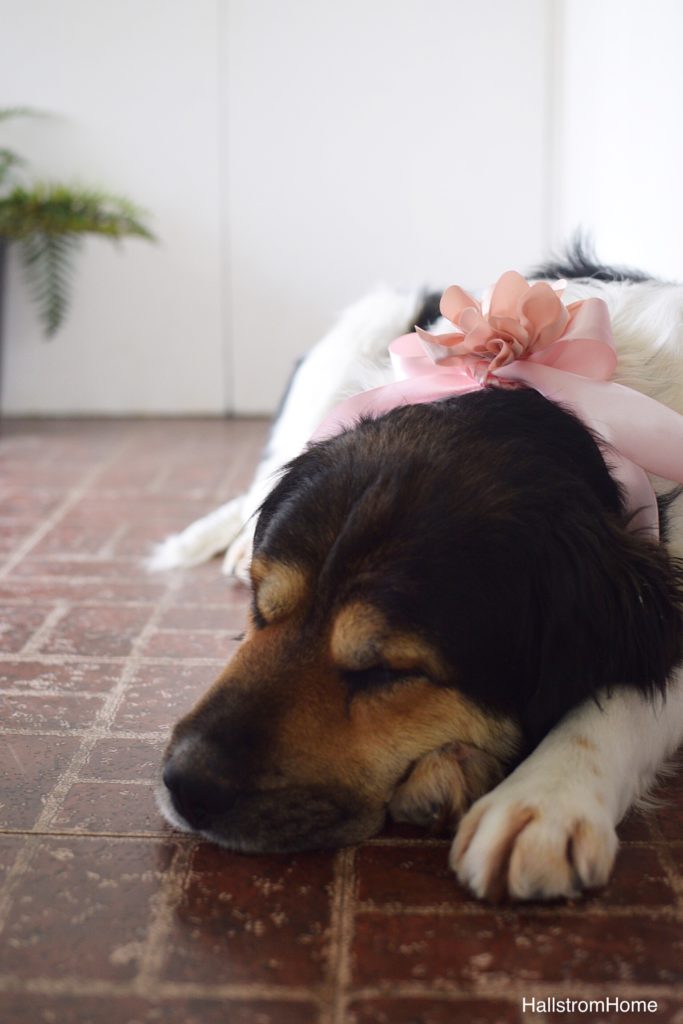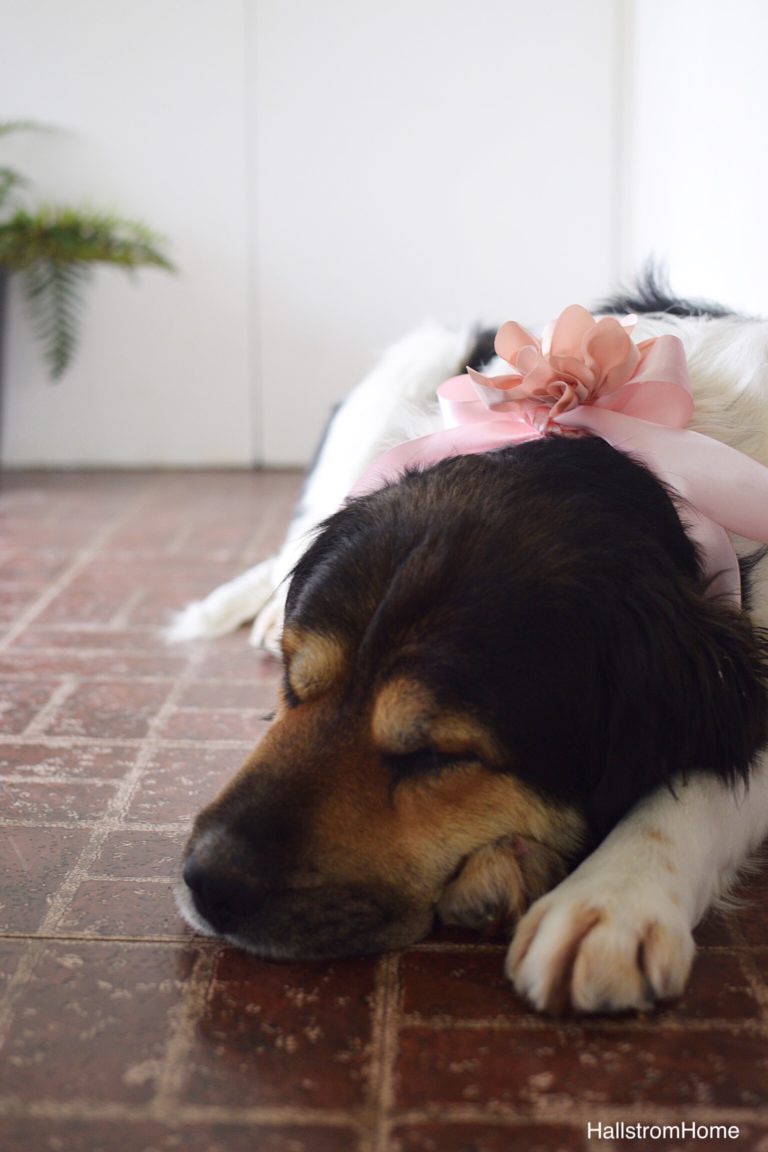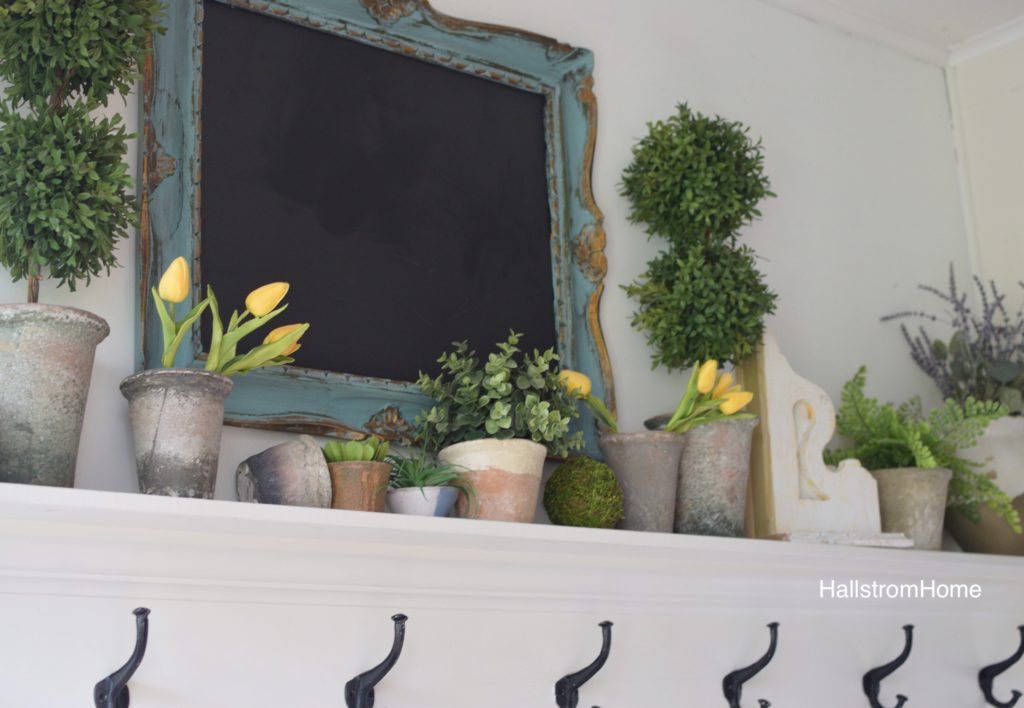 Our 100 Year Old Farmhouse Spring Tour

You can find this lovely chalkboard in my Etsy shop here. Find the corbel tutorial here. Check out another fun update I've done to the mudroom.

The napping porch is one of my favorite places. Daisy also loves to nap there! I did a fun mustard yellow with our linens to update the porch, read more here.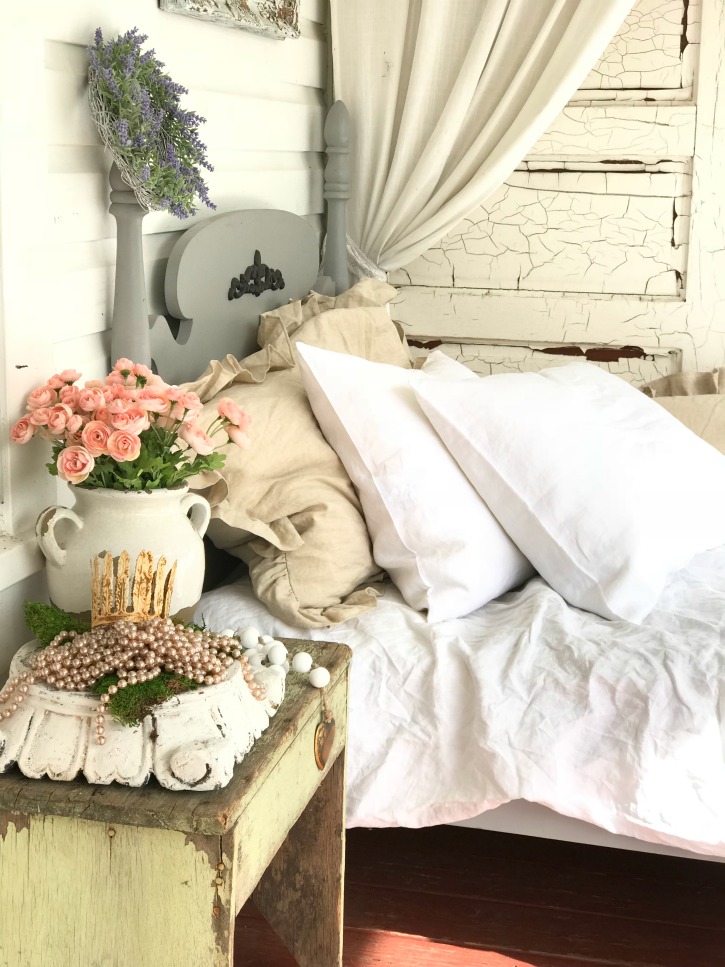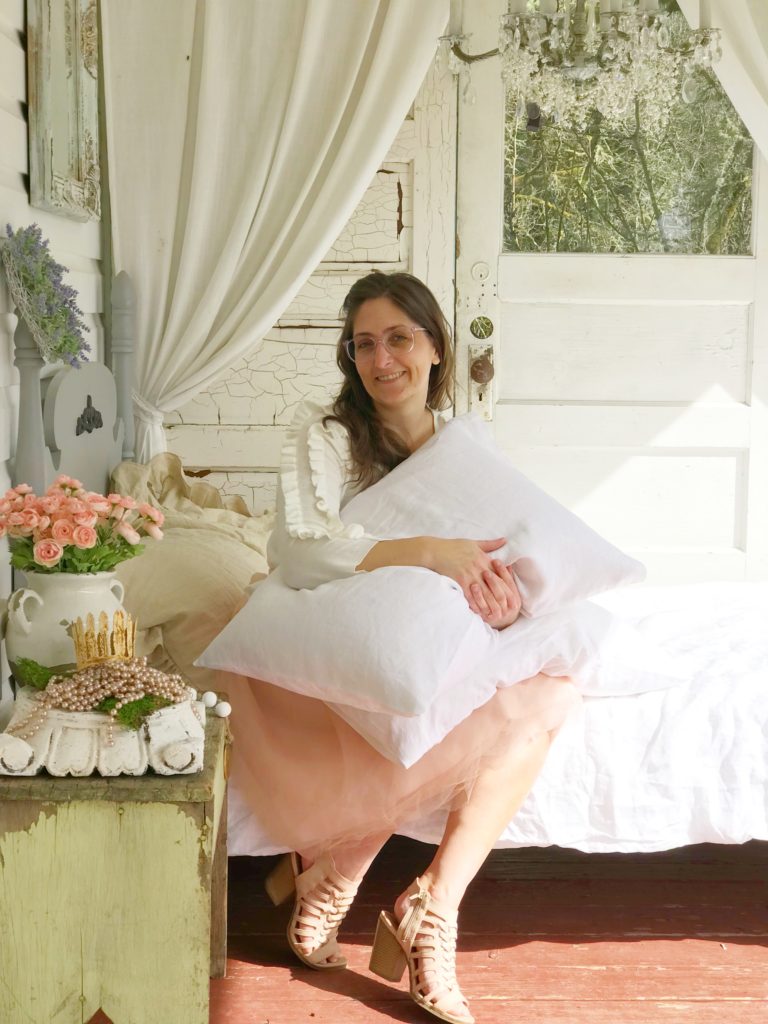 Our 100 Year Old Farmhouse Spring Tour

You can find my Belgian linen shams here. The pedestal and lavender wreath can be found here.

It's time for my oldest daughter Alea's room. I think it's great to keep a simple and clean look for Spring.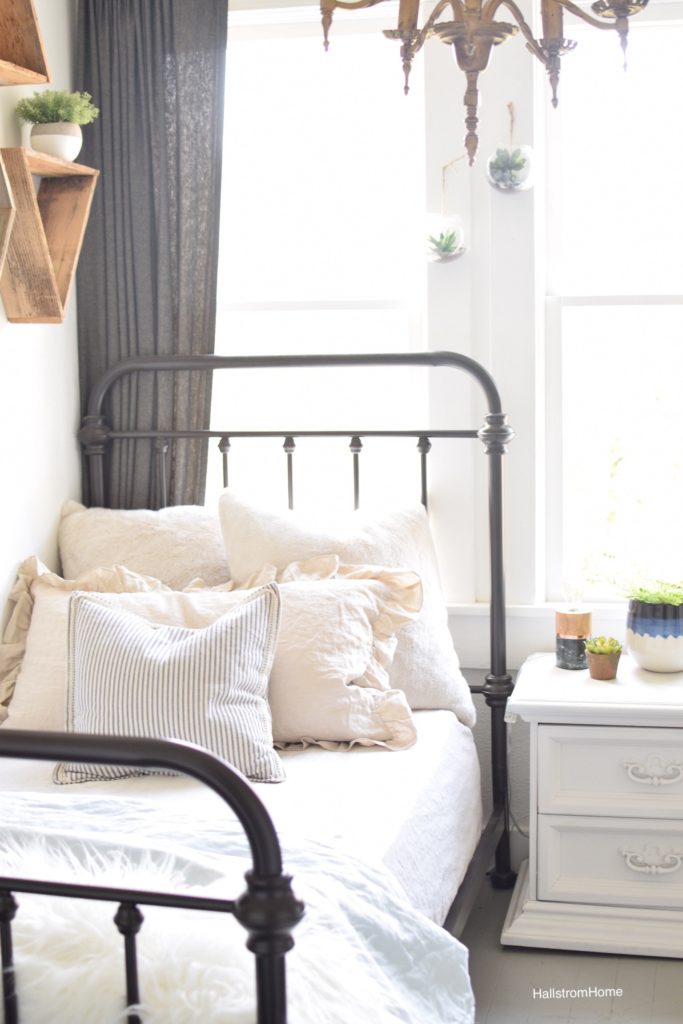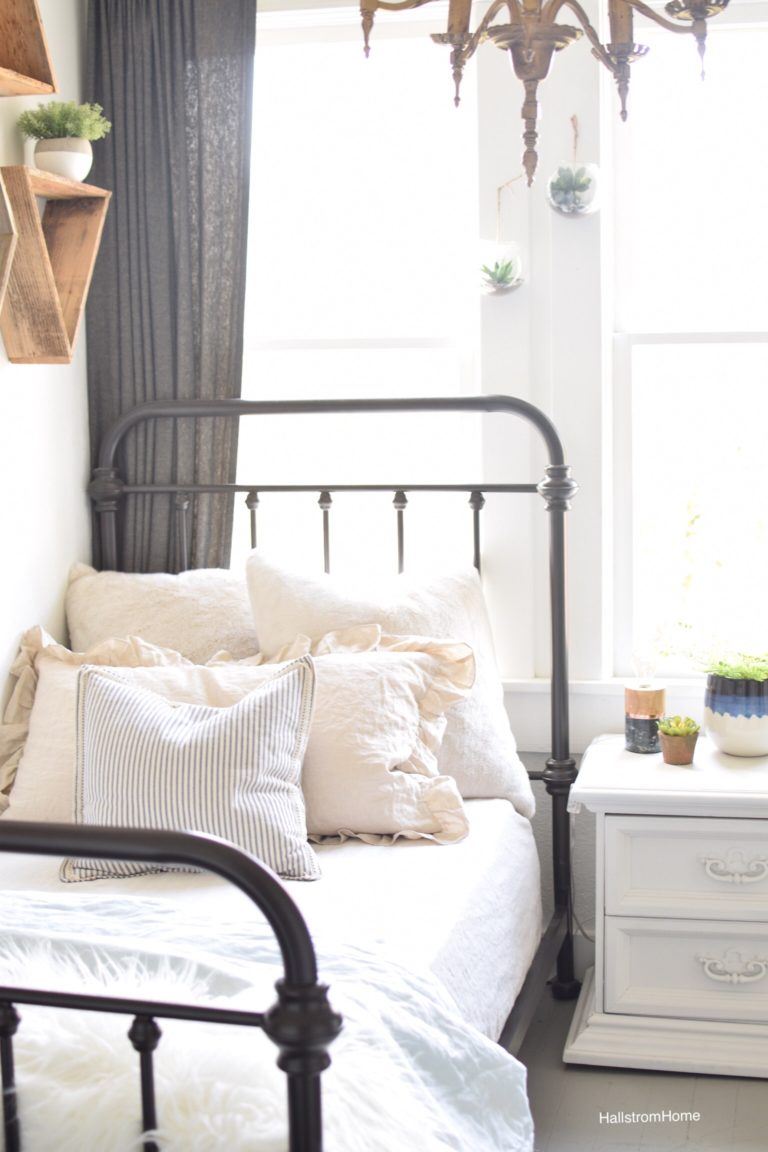 Shop our linens here. Read all about how I chalk painted her floors here!

I made a cozy retreat for my Spring bedroom. I went with a pop of color using a blush purple.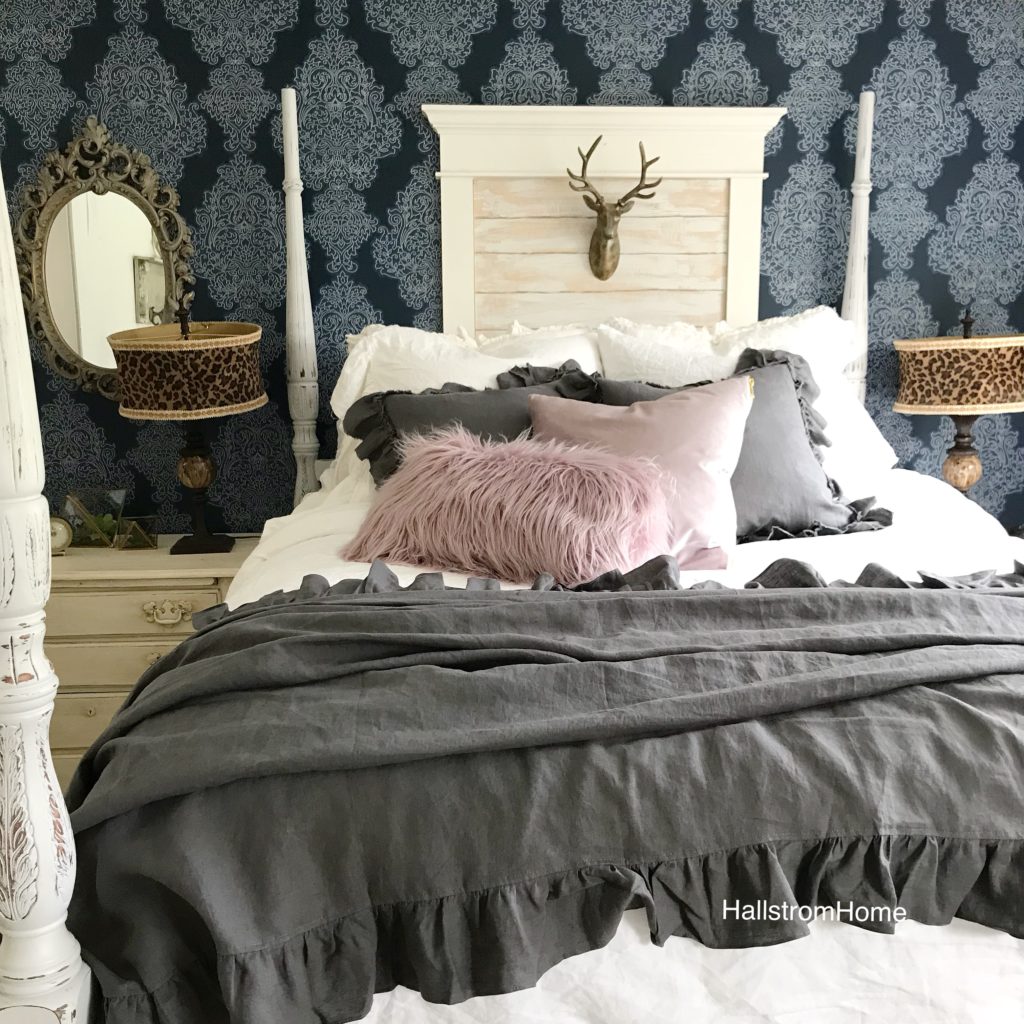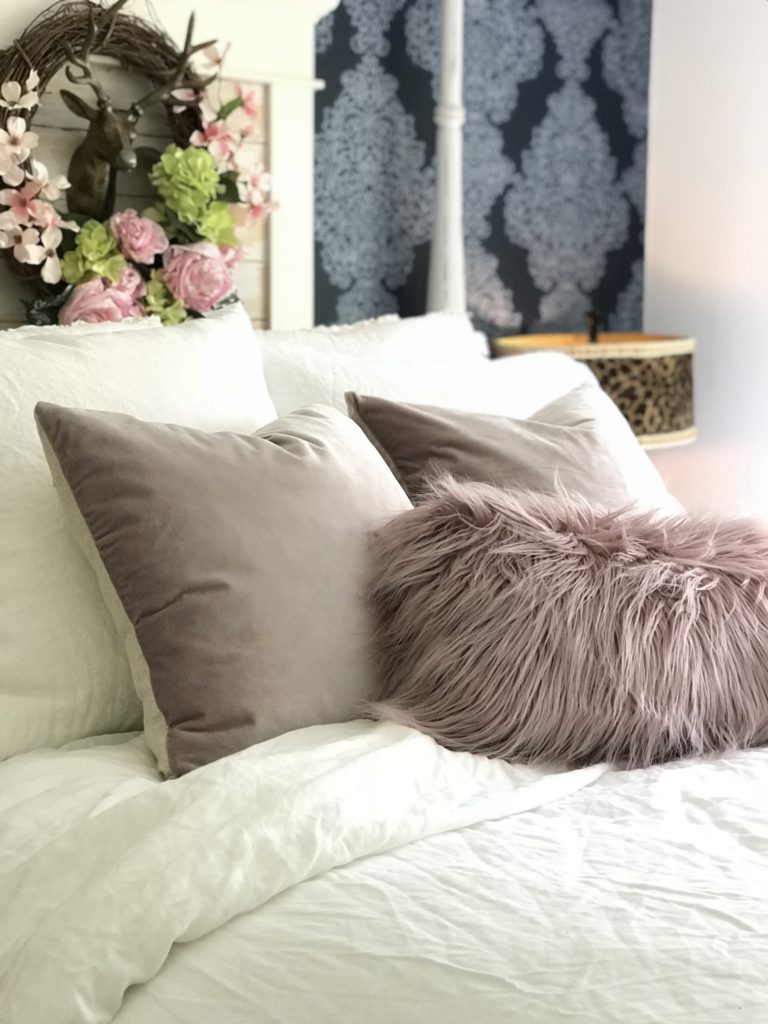 I have part two of our Spring home tour here. Check out 5 different ways I have updated my master bedroom here. I'm so glad you could join me today! I'd love to know what your fave part of the house was!
Wednesday's Tour
Thursday's Tour