19 Trendy Bathroom Mirrors
I am going to show you 19 Trendy Bathroom Mirrors I love. There will be many different styles shown. I just love looking through bathrooms and seeing all the wonderful creations and the gorgeous mirrors! I will include links to shop the look.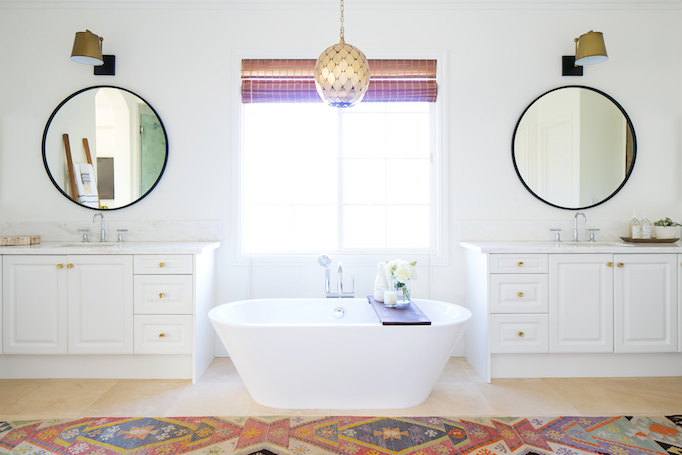 These round mirrors are so simple, but really create a whole new look.
This bright white mirror against the gorgeous tile work, really makes the mirror stand out.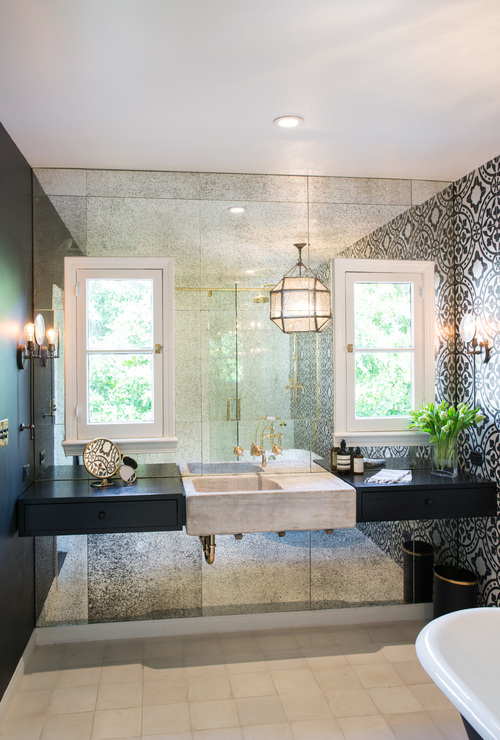 A whole entire wall of mirror! Now that's fun. The wall of mirror adds dimension to the space.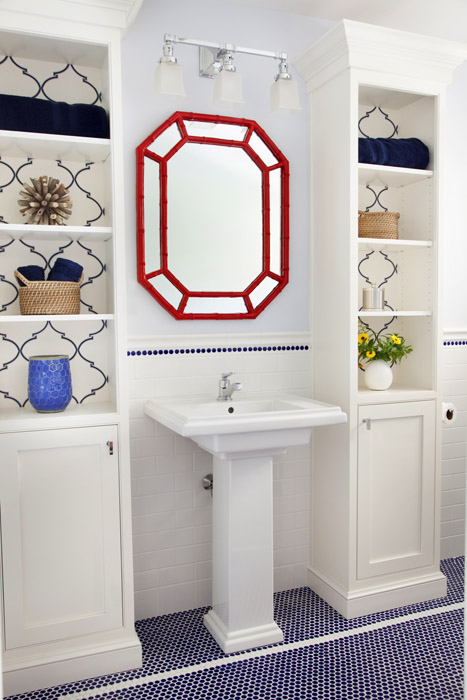 This red is such a bright, vibrant color. It works so well together with the blue tile and accent pieces.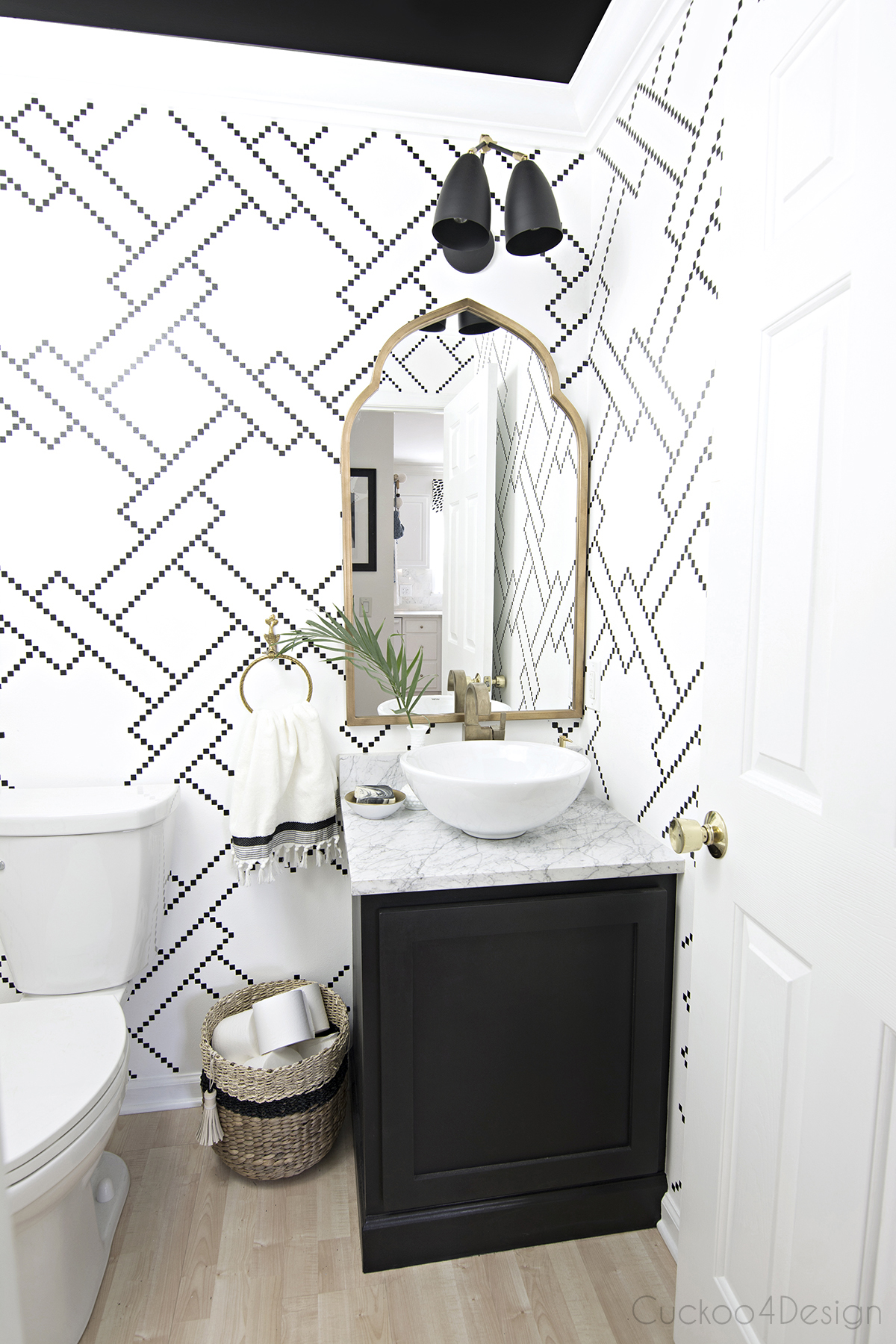 This gold arched mirror is so wonderful. Just the simple arch makes it stand out.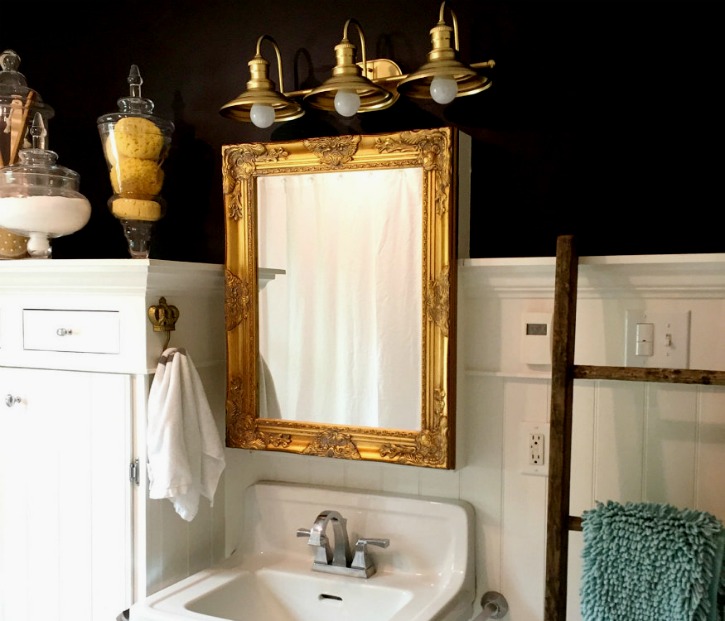 Gold is so pretty. With the detail on this ornate mirror, it really becomes the centerpiece of the bathroom.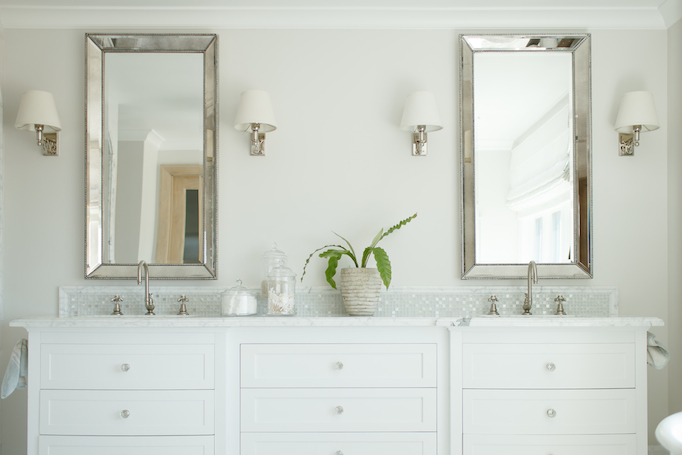 A mirror framed with mirror, this is such a good way to make your bathroom have that elegant look.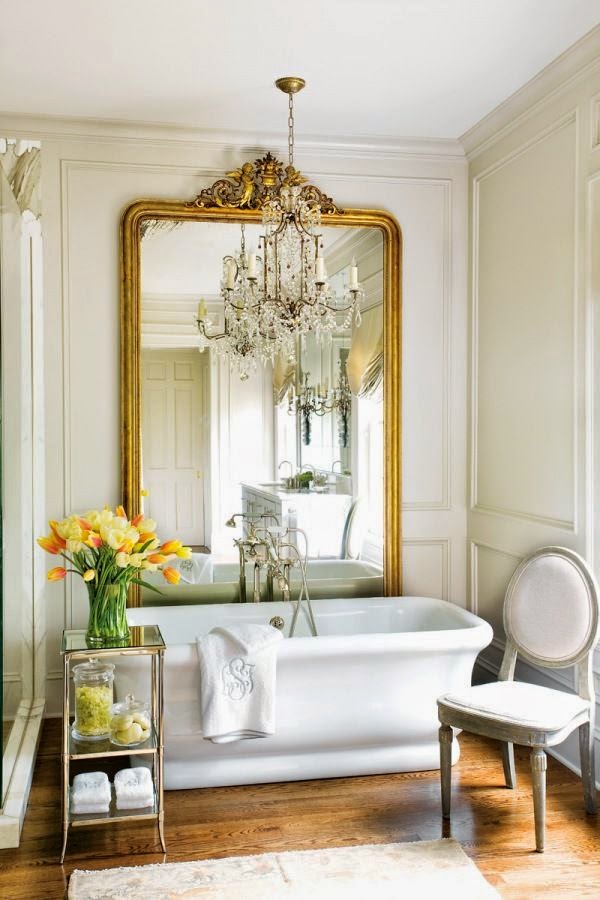 This is jaw dropping! That large gold frame really stands out and opens up the room.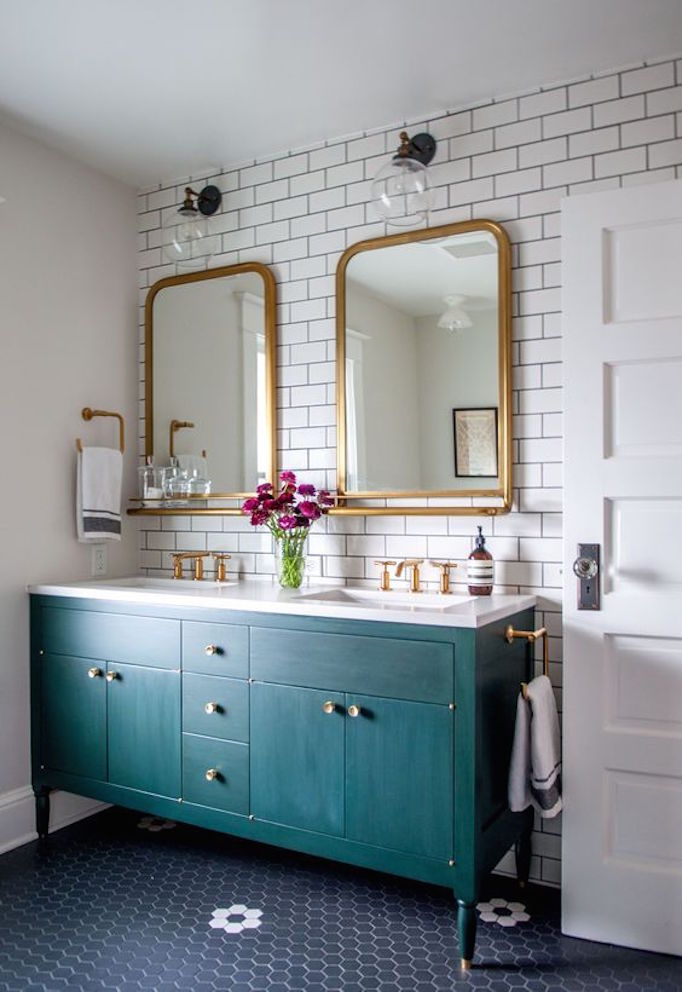 With the pop of color from the cabinets, the gold mirrors really compliment the piece. This mirror frame even has a shelf!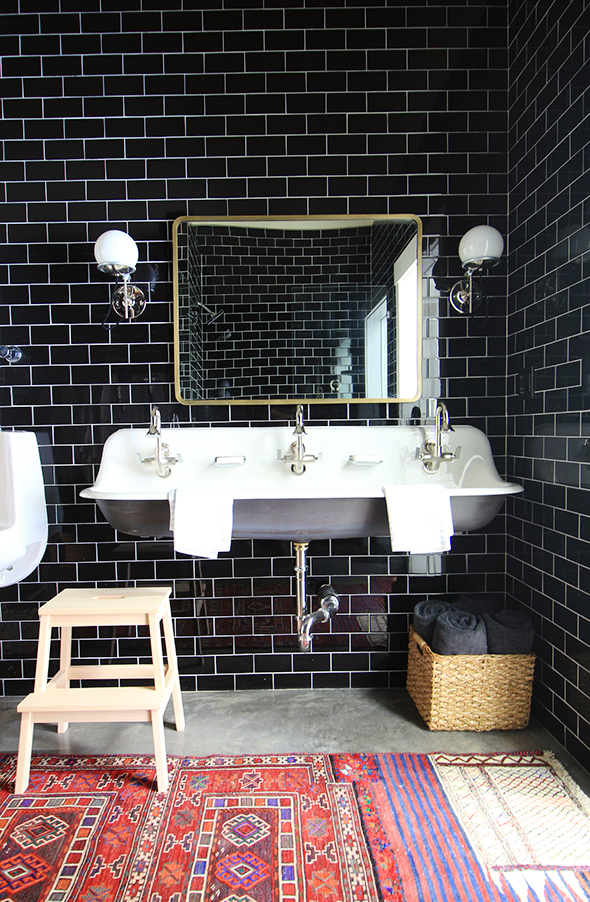 Here is another simple mirror. But, what is great about these is they don't take away from the space and aren't too distracting.
This mirror blends in so well with the space, really completing the bathroom.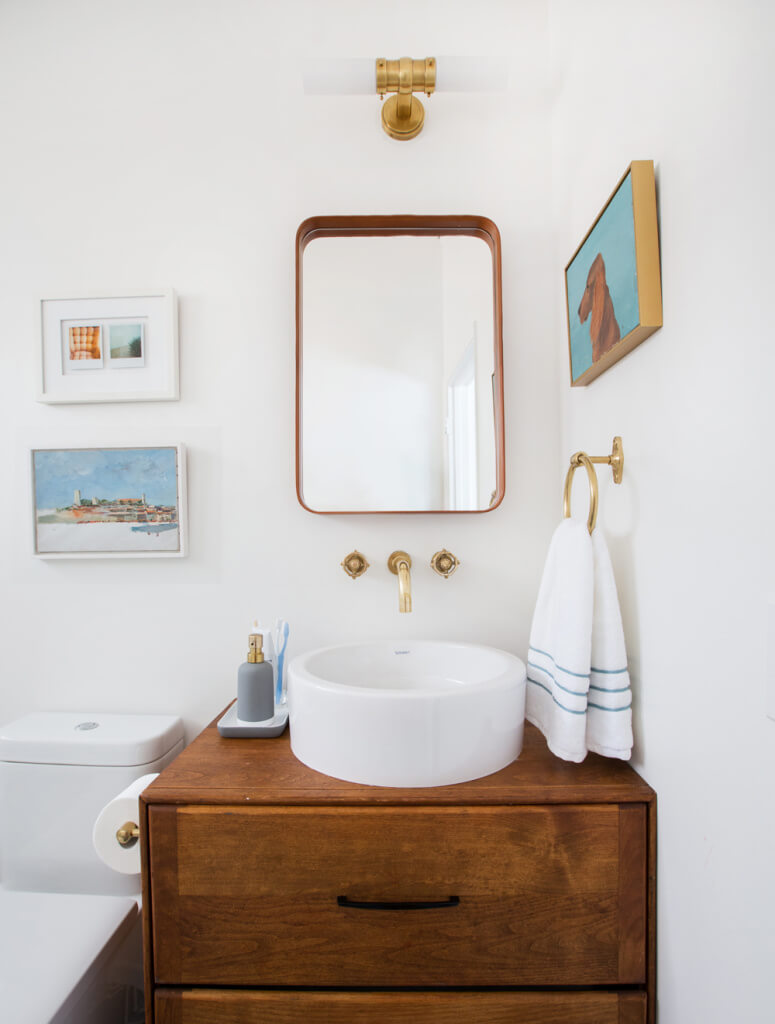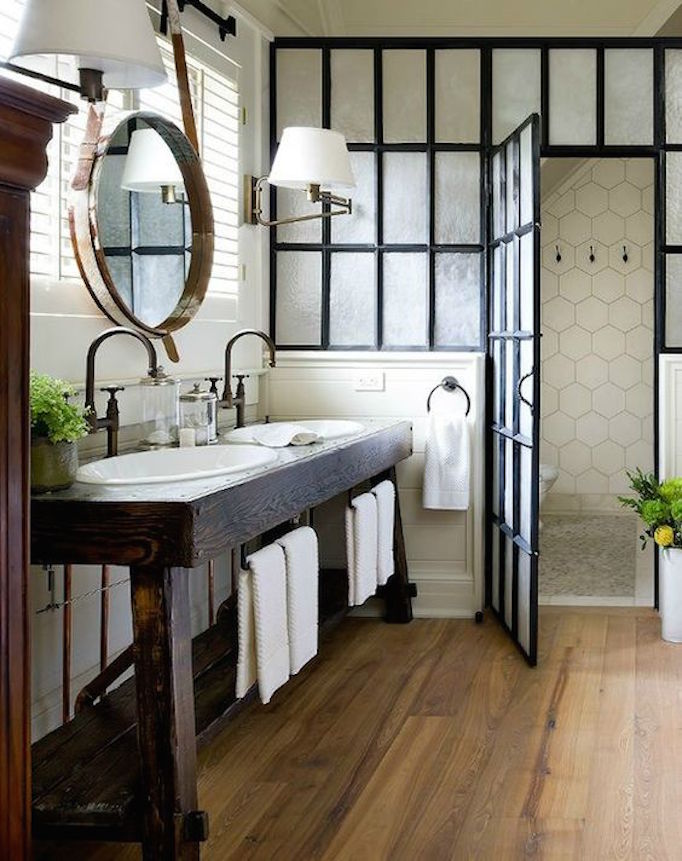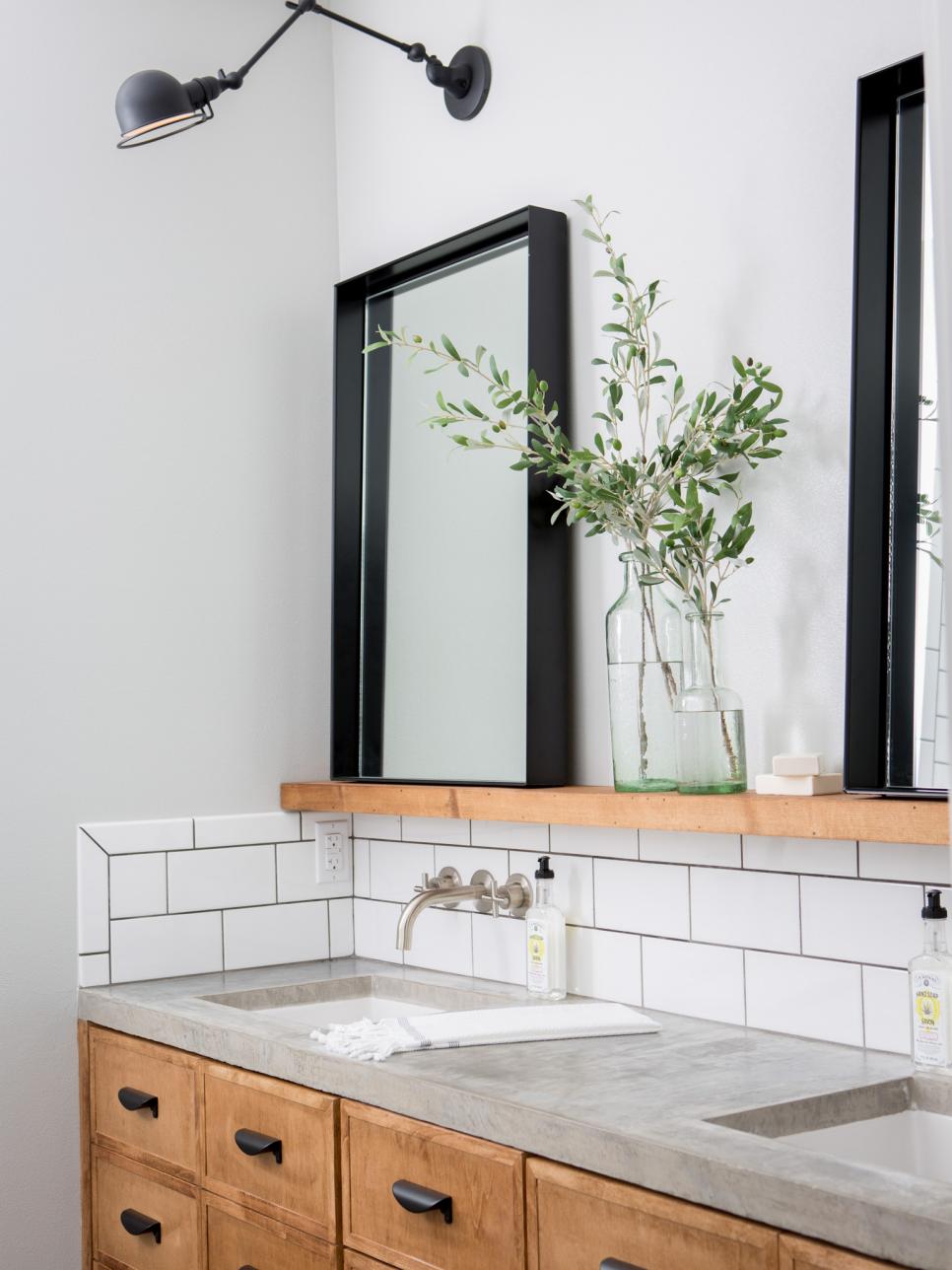 The protruding frames on these mirrors are really unique. They also serve as wonderful shelves. If you want to get some more mirror inspiration, check out our beautifully painted mirrors here.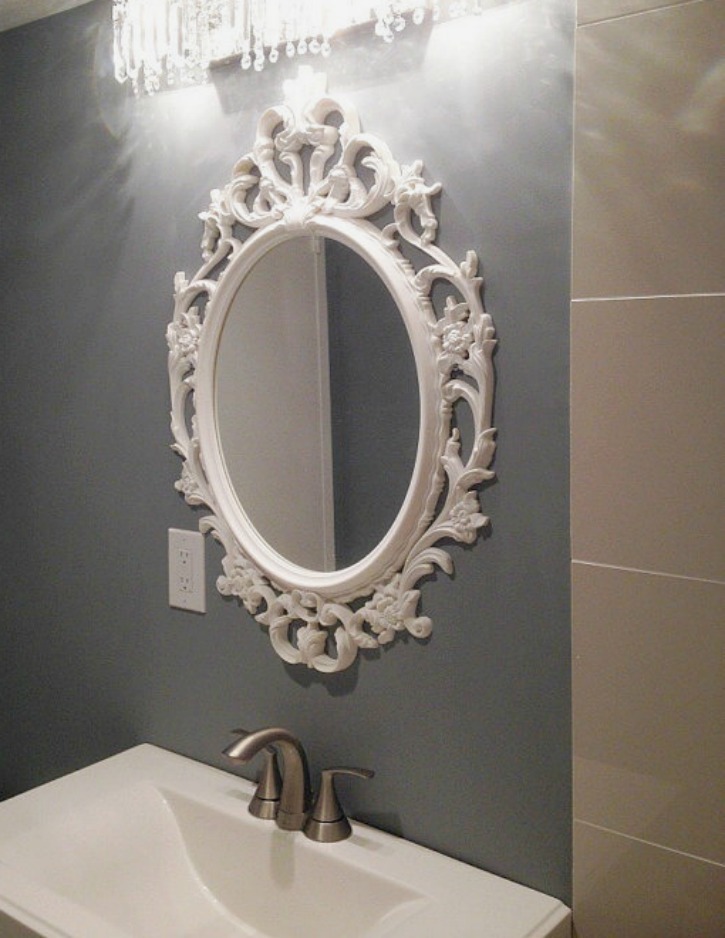 With such a simple bathroom, ornate mirrors like this can really add detail to the space.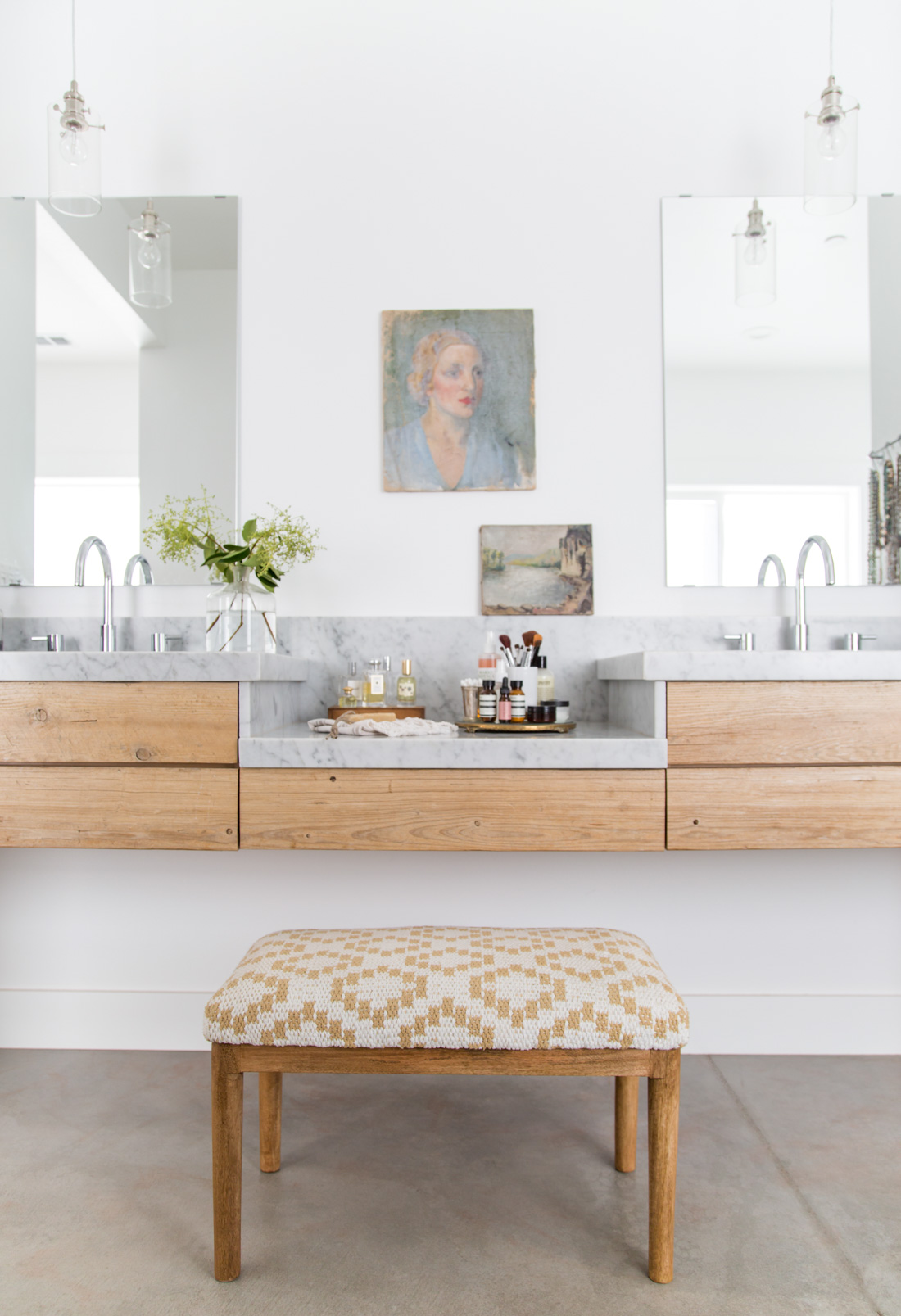 19 Trendy Bathroom Mirrors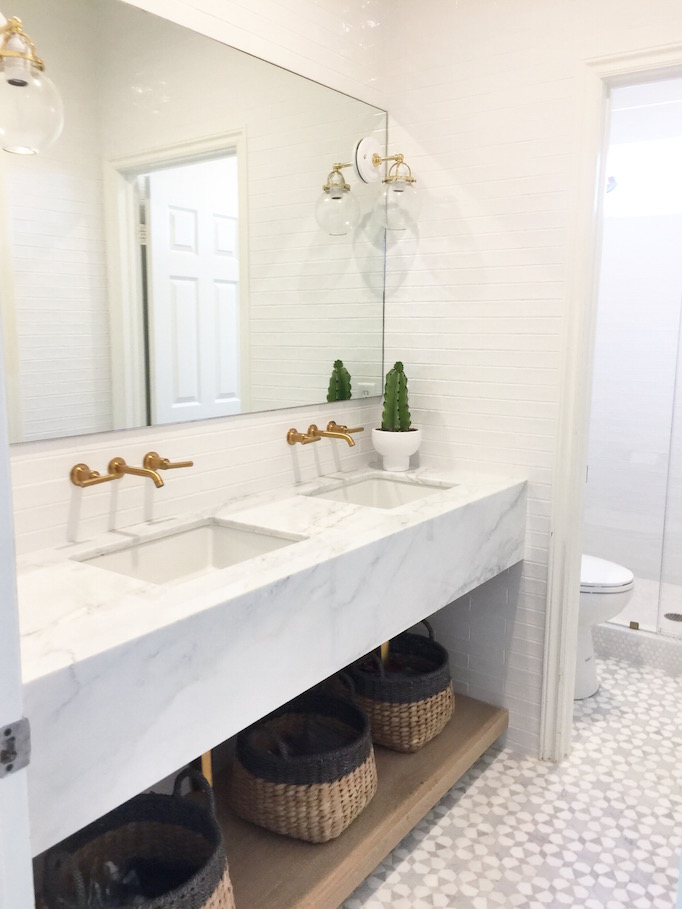 Some simple mirrors like these are perfect. They help open up the room but won't add distraction in a room.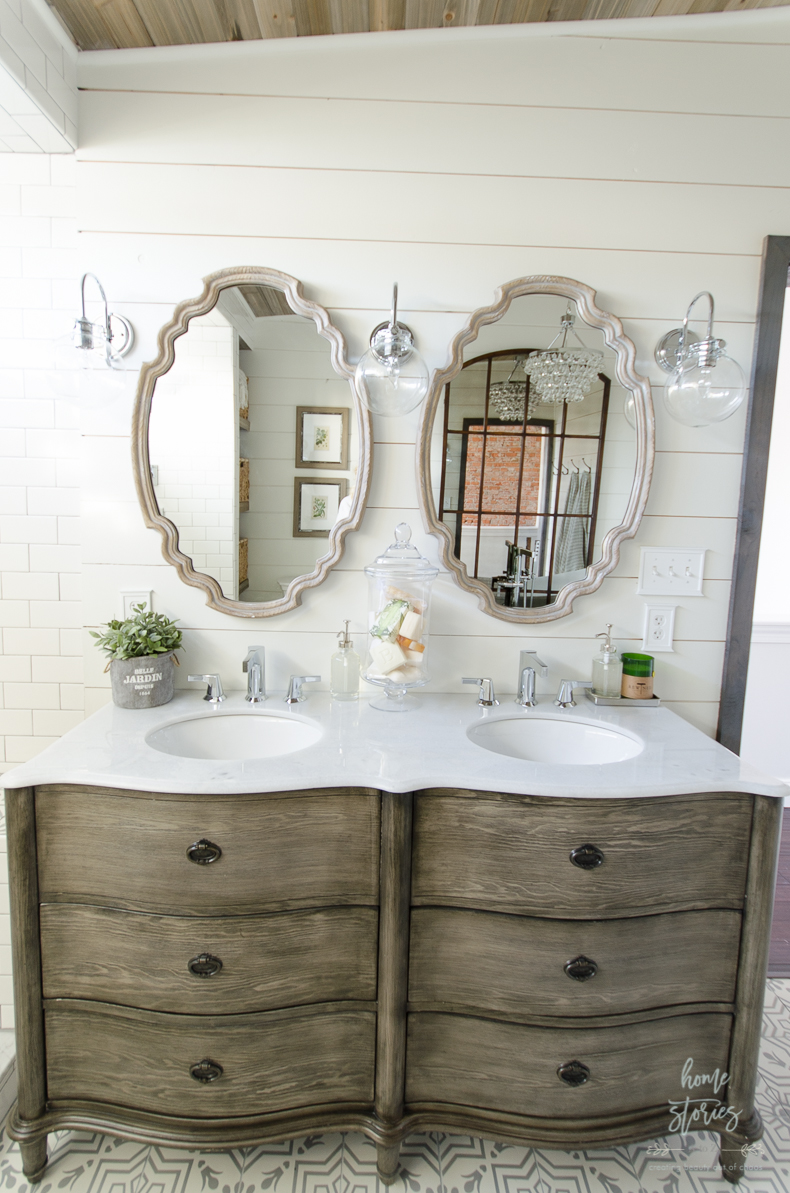 These mirrors are perfect for that modern farmhouse look. Having two mirrors creates attention and the shape of these mirrors are really unique.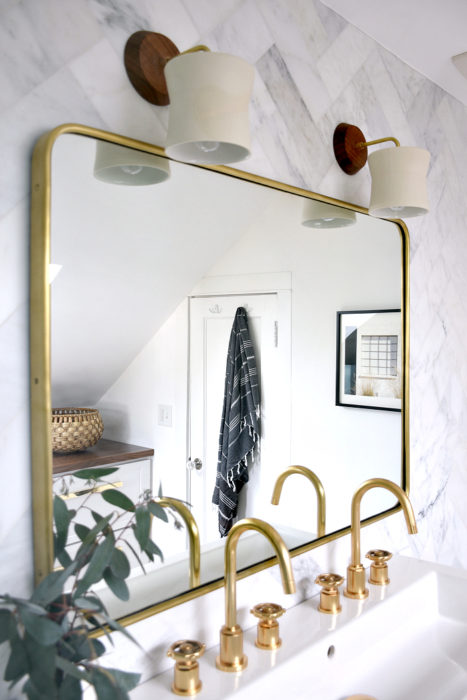 Gold just can look good almost anywhere!
If you love adding some of your own touch to a mirror, check out my DIY here. Be sure to pin this to your favorite board, and check out my Pinterest here.