Charcuterie boards are the new trend when it comes to party planning! I created this fun board with 5 Tips to Make A Hot Cocoa Charcuterie Board. It is perfect for those cold winter days, when you want to cozy up by the fire or have a hot cocoa party!
Be sure to sign up for my email to get new recipes, crafts and home ideas in your inbox!

5 Tips to Make A Hot Cocoa Charcuterie Board
You are going to want to start by choosing the perfect board. Size and shape will play a part into who your serving. If you're serving about 6 people this board would work great. But if you are serving a larger group I would definitely get a larger board, it can be round or rectangular. Below are some affiliate links of some charcuterie boards that would work.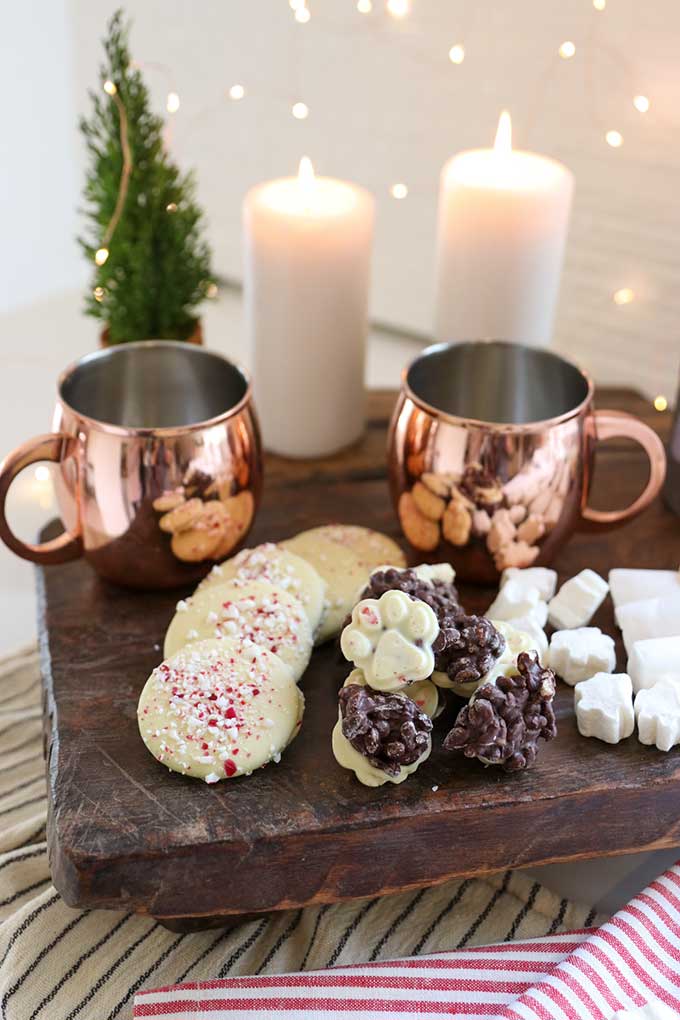 Favorite Hot Chocolate
It's time for hot cocoa, the best part! We went with William Sonomas peppermint hot cocoa. This is better if you're having a nice evening with some friends. But if you want to change this up for a kids hot chocolate party Swiss Miss hot cocoa would do the trick! Can't you just imagine sitting by the warm fire with your cup of hot chocolate? Yes please!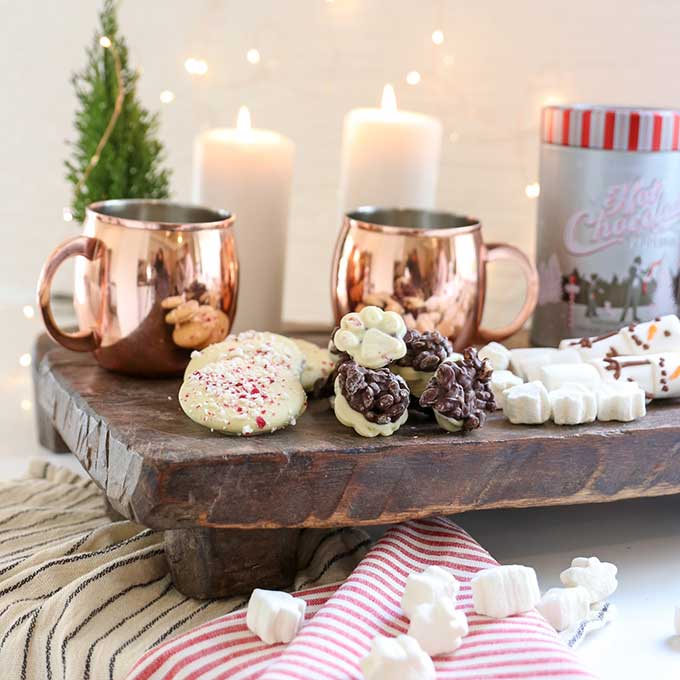 Best Marshmallows
Now for the marshmallow. This is where you can have a lot of fun and get creative. Little snowflake marshmallows are so fun and fit perfectly into your mug. But we also grabbed some snowmen marshmallows and my youngest sure loved them! But you can also get really crafty and make your own marshmallows. They are so fun to make yourself, and you can make any flavor you want! Below I linked more products that are in this post, and I promise there are so many tasty treats!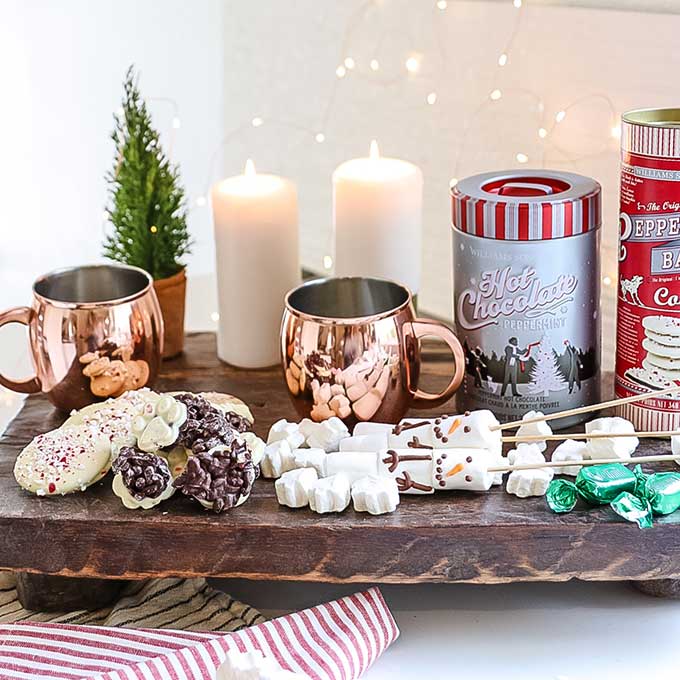 Holiday Treats
You may be wondering what more could you add? Treats of course!You can't have a cup of hot cocoa without some yummy treats. Here we had peppermint bark and peppermint paws, along with some caramel treats. You can add more or less, it may also depend on the crowd. Maybe add some whip cream, sprinkles, and chocolate sticks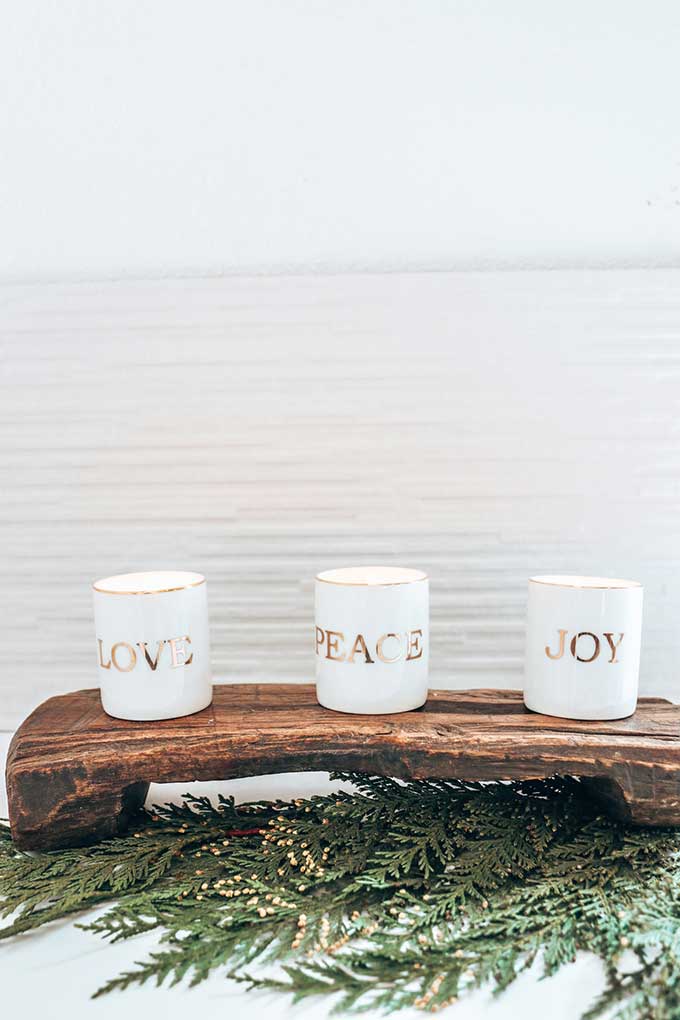 Trendy Mugs
Mugs are a fun way to show your style. I thought copper mugs would be the perfect fit for this season. But if you know me I love mugs, but with our new kitchen remodel I am trying to keep it simple with white mugs. But the mugs will really help to make this hot cocoa charcuterie board fun! Maybe if you're throwing a kids hot cocoa party, do fun Christmas paper cups. There are so many different styles to choose from, so have fun!
If you liked this check out our How To make A Christmas Charcuterie Board here for more!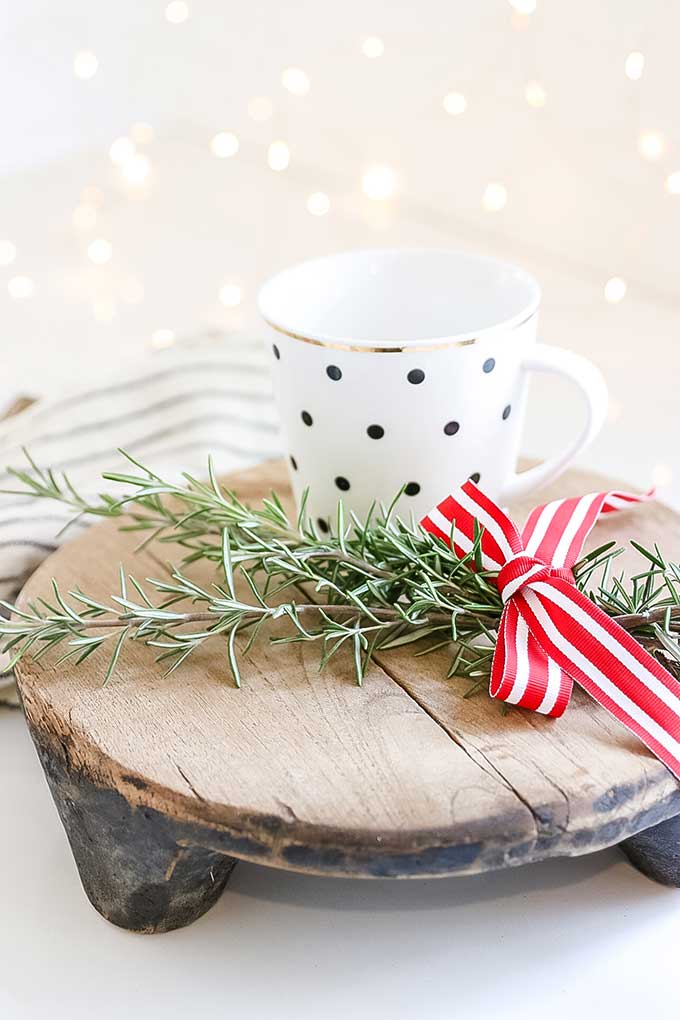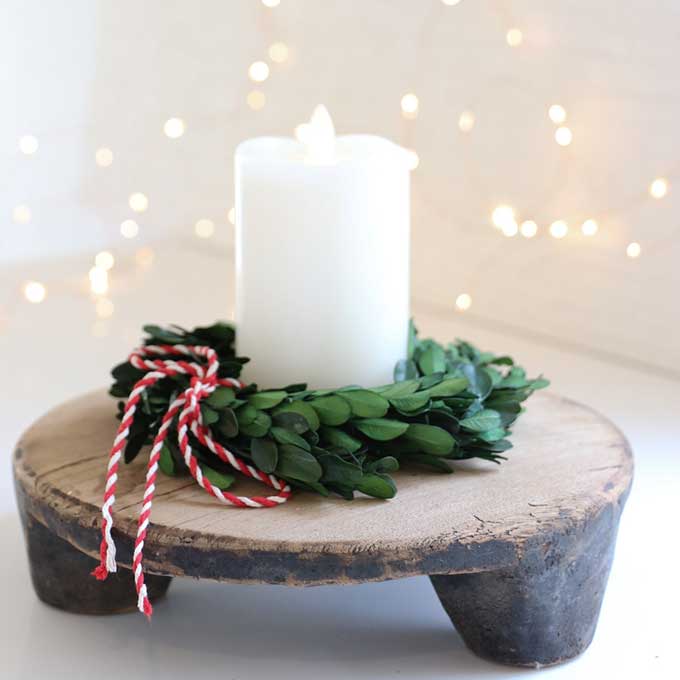 Thanks for stopping by! Have fun creating your hot cocoa charcuterie board. I hope these 5 Tips to Make A Hot Cocoa Charcuterie Board helped with your hot cocoa party! Check out these other holiday charcuterie boards below.

Christmas Dessert from Happy Happy Nester // Red & Green Christmas Charcuterie Board from The DIY Mommy // Cookie Chocolate Dessert Charcuterie Board from Inspiration for Moms // Sweet and Savory Charcuterie Board from The Handmade Home

Christmas Cookie Dessert Board from Modern Glam // Gluten Free Dessert Charcuterie Board from Taryn Whiteaker // Charcuterie Board for the Holidays from Twelve on Main // Hot Chocolate Dessert Board from Jenna Kate at Home

Hot Cocoa Charcuterie Board from Hallstrom Home // Kid Friendly Charcuterie Board from She Gave It A Go // Classic Charcuterie Board from The Happy Housie // Holiday Charcuterie Board from Jennifer Maune