With Spring gardening upon us, I find myself looking for angels to place in the garden. There are concrete Angel Statues-French Nordic Style and a poly resin type material. I will use both but to be honest the poly ones do get destroyed on the bottom if the ground is really wet. Most times you never see this and it takes years so that is fine with me.
Be sure to sign up for my email to get new recipes, crafts and home ideas in your inbox!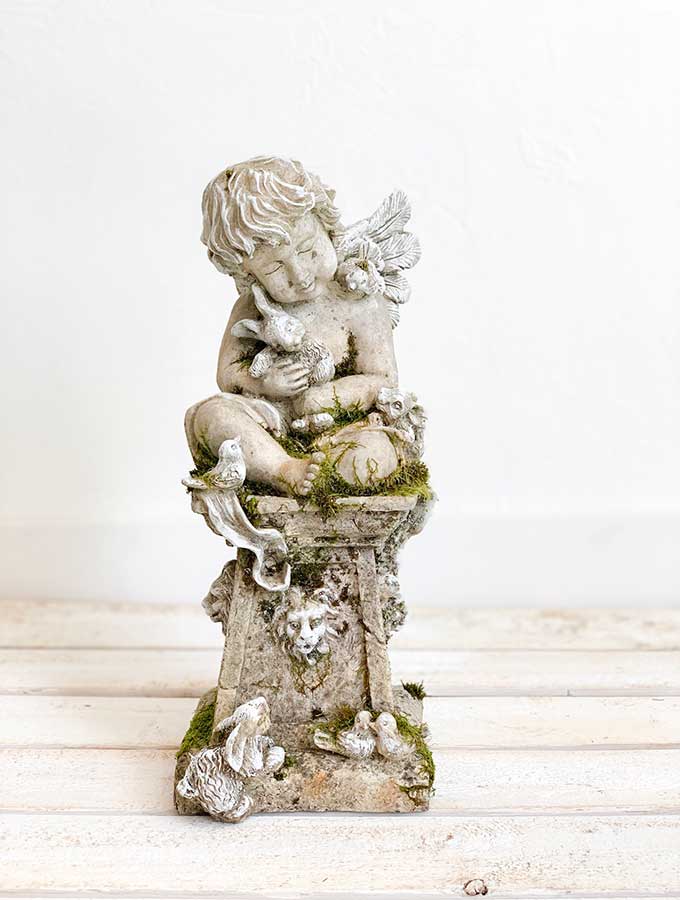 Angel Statues-French Nordic Style
Painting these angel statues adds a bit more charm. I use chalk paint for this with a dry brush technique. Purchase my favorite Chalk Paint brand here. Their white chalk style paint is my favorite so far.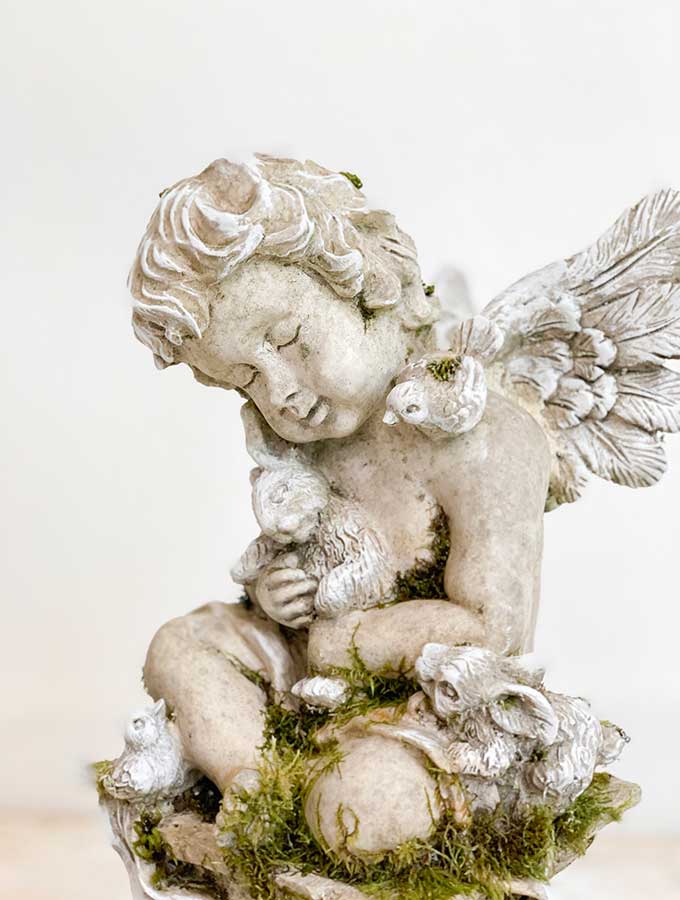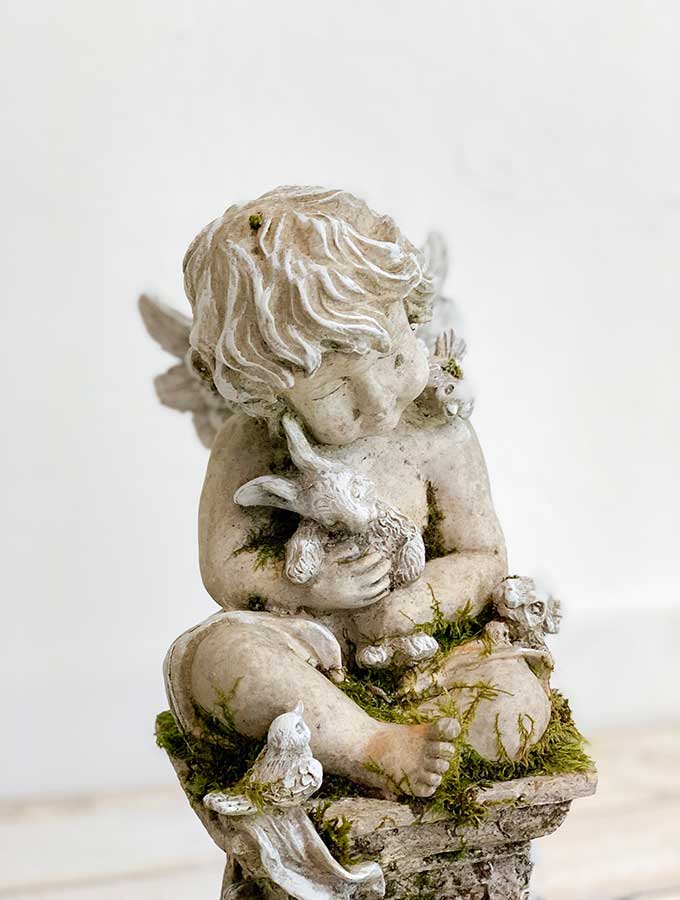 I've been asked how to apply the moss and honestly it's so easy. Just add glue and then place the moss over top and once dry, it looks aged and weather worn.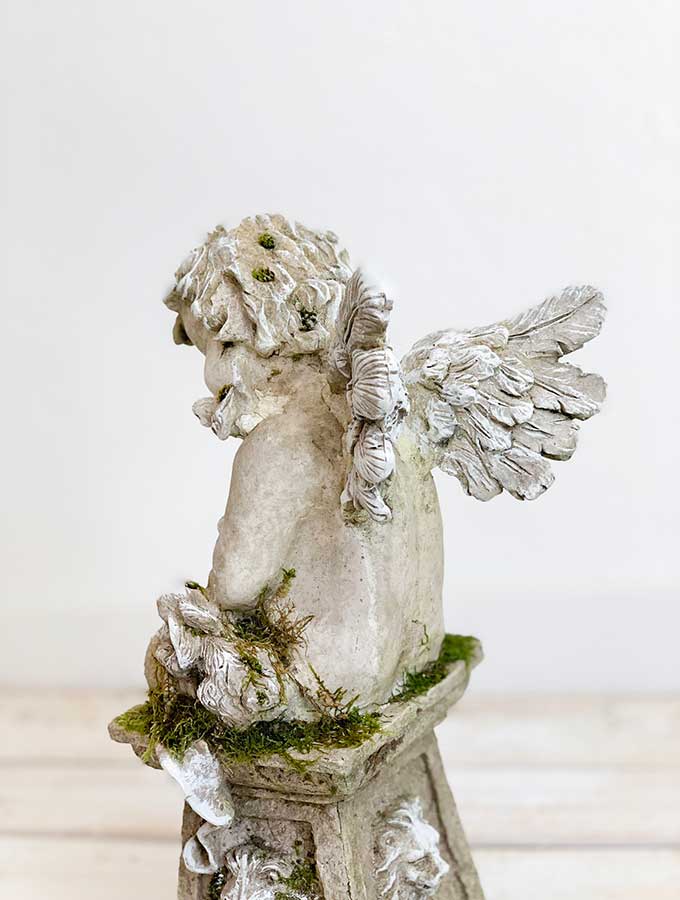 Angel Statues-French Nordic Style
Add a little crown and these angels have that french Nordic style which goes so well with French country gardens and shabby chic decor.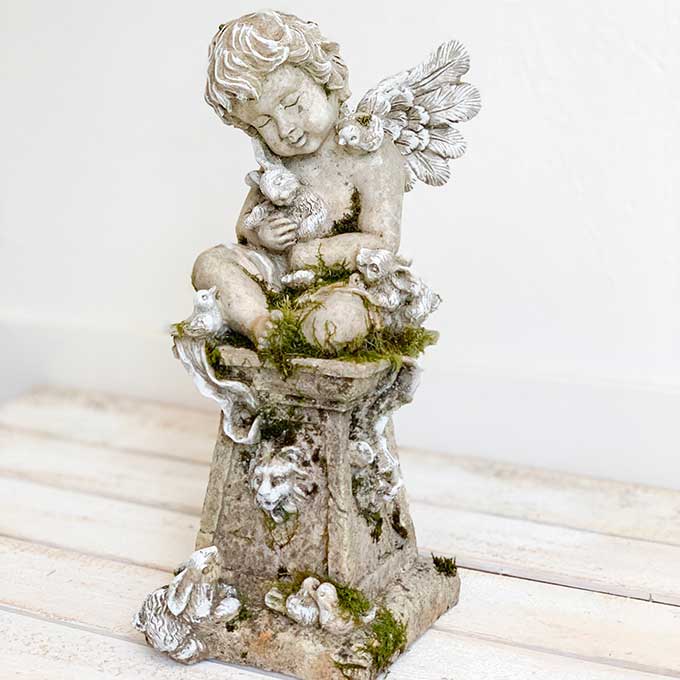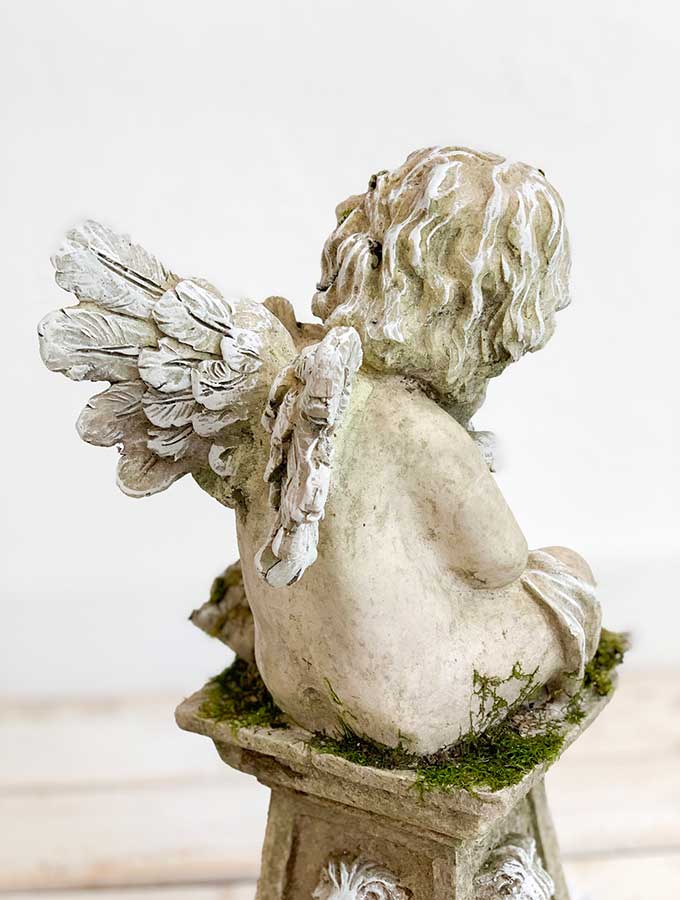 You can find more angels in my shop. They make lovely remembrance gifts if you have someone your thinking of. Some of my favorite reads on French Nordic style is Jeanne D'arc Living Magazine and this book by French Country Cottage that I love too. These may help you with decorating with Angel Statues-French Nordic Style.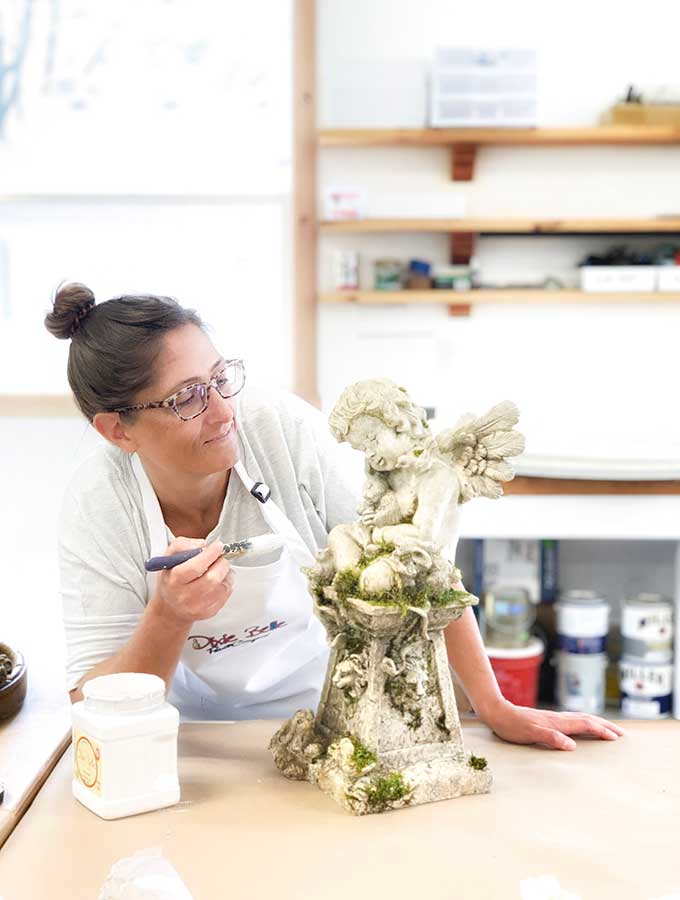 If you want to get started on painting, we have a paint guide ebook that goes over all the stuff to make things beautiful in your own way.
Want some more ideas for decorating with angels? I wrote a blog post that's all about french decor that's not your grandma's style. It's a bit funny and a great take on a more modern version of french country style that even people who aren't grandmas can embrace.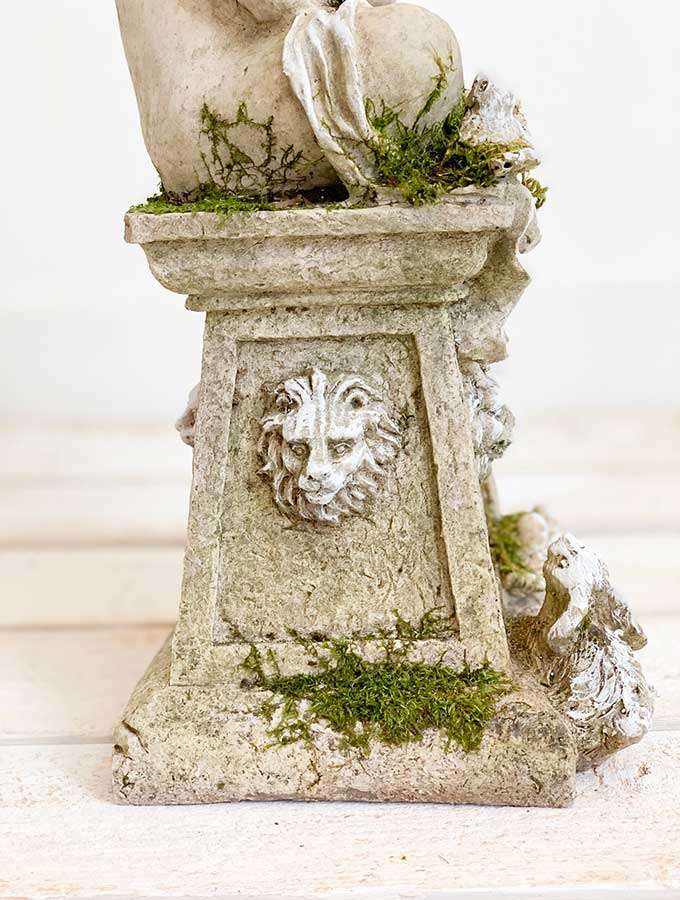 Thanks for stopping by and don't forget to check us out over on Instagram for all the daily craziness that goes on at Hallstrom Home.