Christmas is such a great time of year! My bedroom needed a little update for the holidays. So I'd love to present my Cozy Christmas Farmhouse Bedroom Tour. Decorating a space can take a couple tries moving things around, but it always works out and looks festive in the end.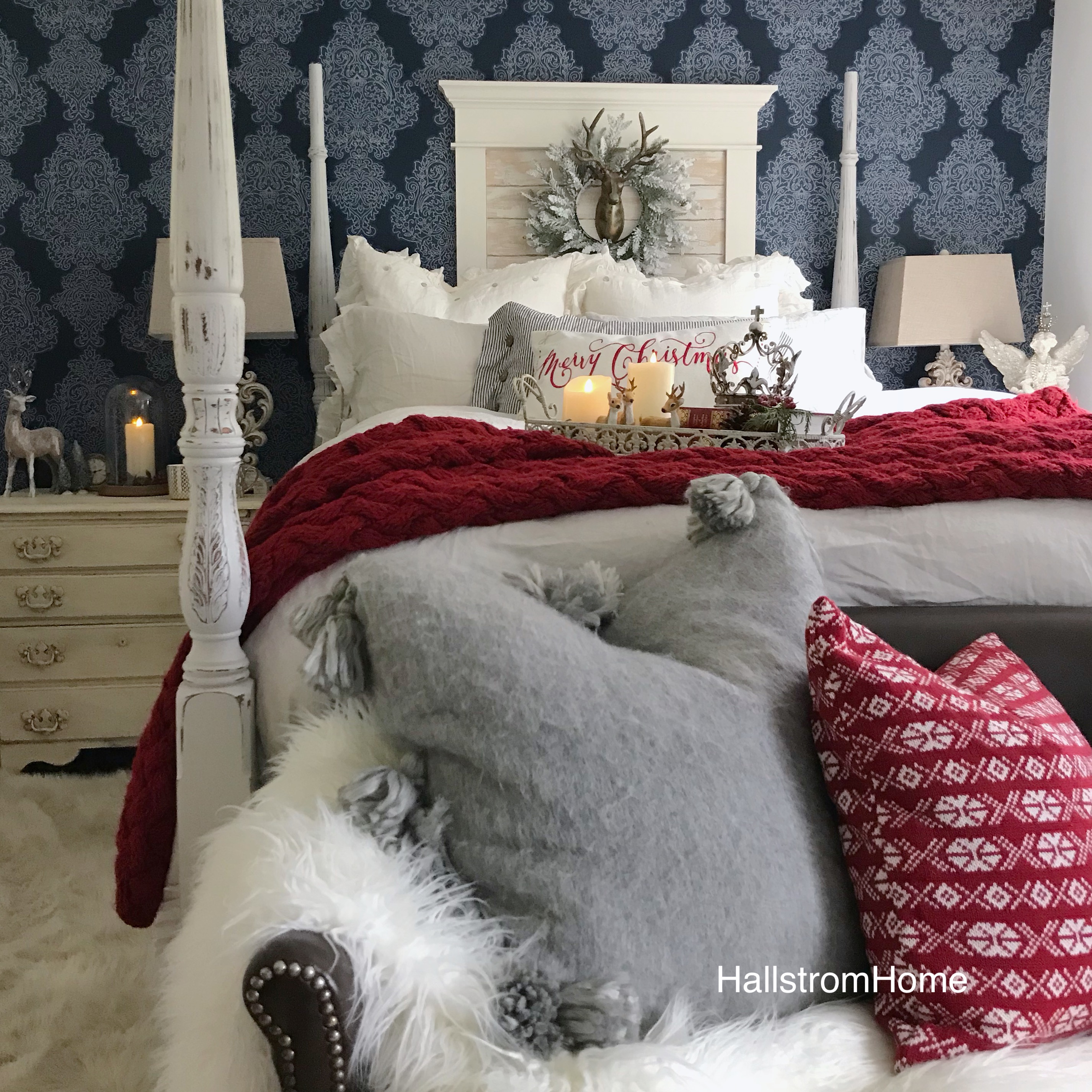 Cozy Christmas Farmhouse Bedroom Tour
You don't have to go all out for decorations and spend loads of money. Just adding a seasonal throw pillow or a blanket can do the trick. I added a bit more with a deer in the wreath. Adding faux fur decor will always make it feel like Christmas.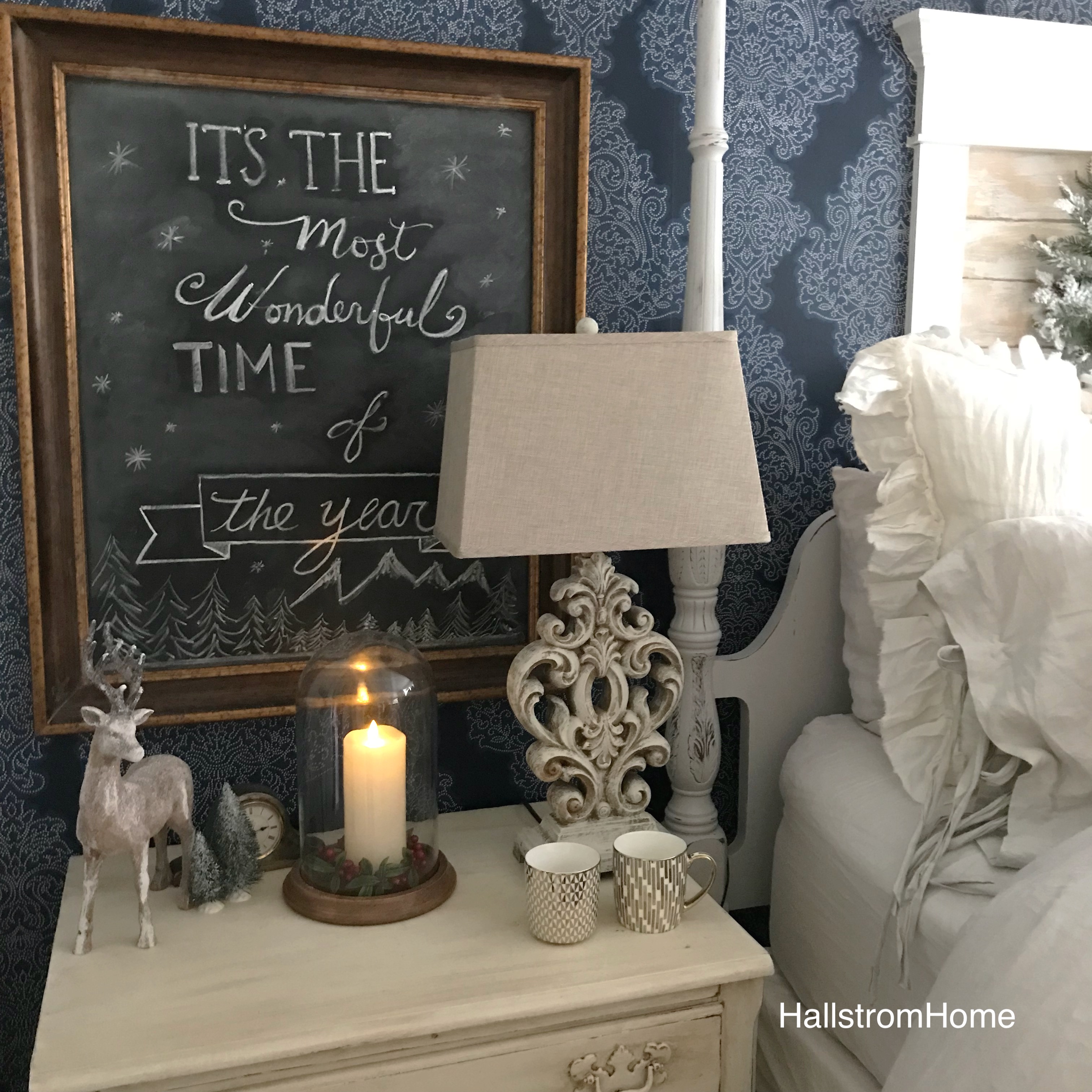 I did this chalk art all on my own, I'm pretty proud of myself. Anyone can do this, even if you have to erase it a billion times! I recently took a class that taught me some special tricks. Later on I will share with you guys some of those tricks here on the blog. Check out my Instagram stories, for some behind the scene looks. Also farmhouse signs are in right now so go check out the best 20 here!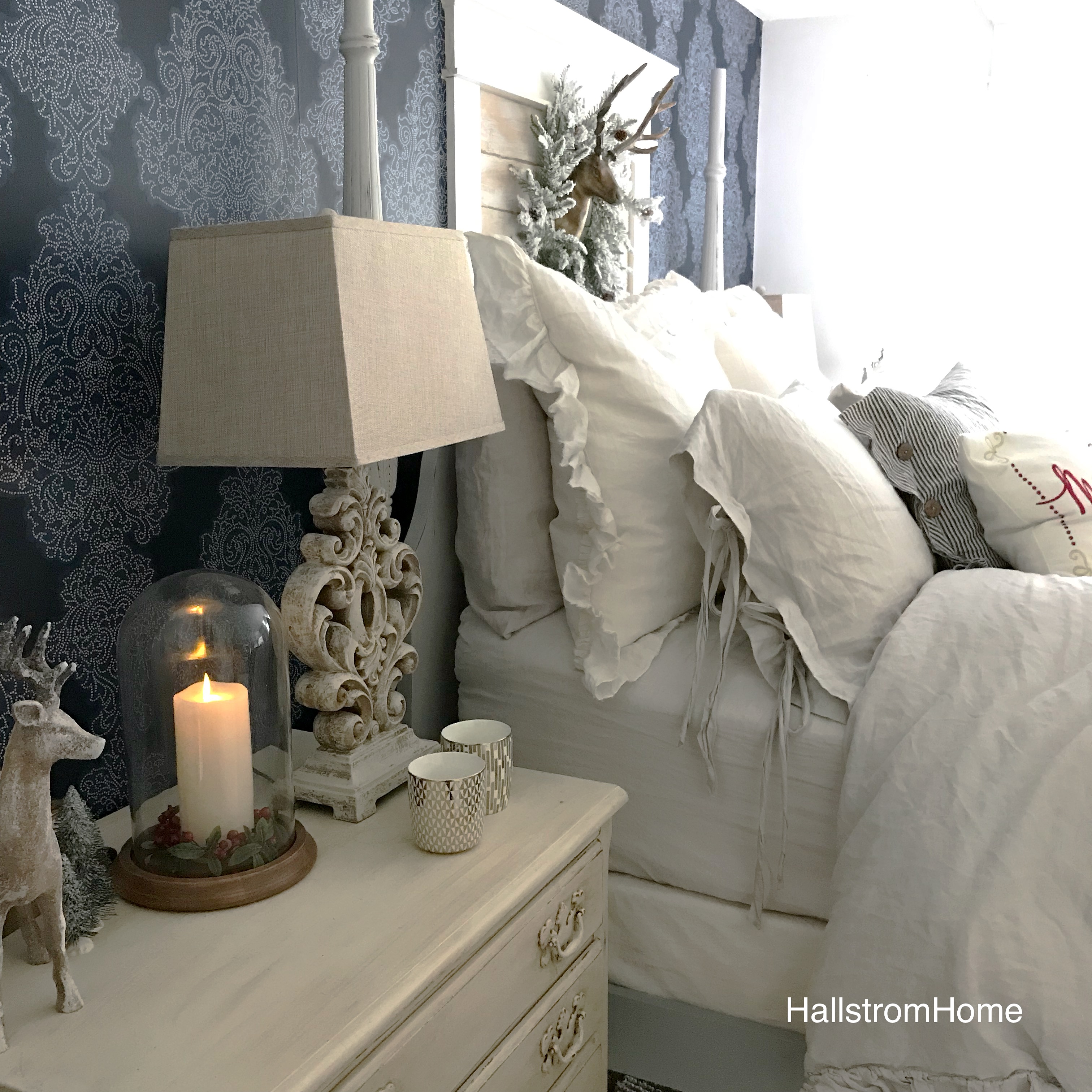 Having a fire place in your room probably isn't the best idea..you just want to stay in bed ALL day long! But these linens are oh so soft, come take a look at them. Who doesn't love getting cozy in bed with a nice warm cup of coffee?! Check out our Salted Caramel Pumpkin Spice Latte perfect for the cold weather.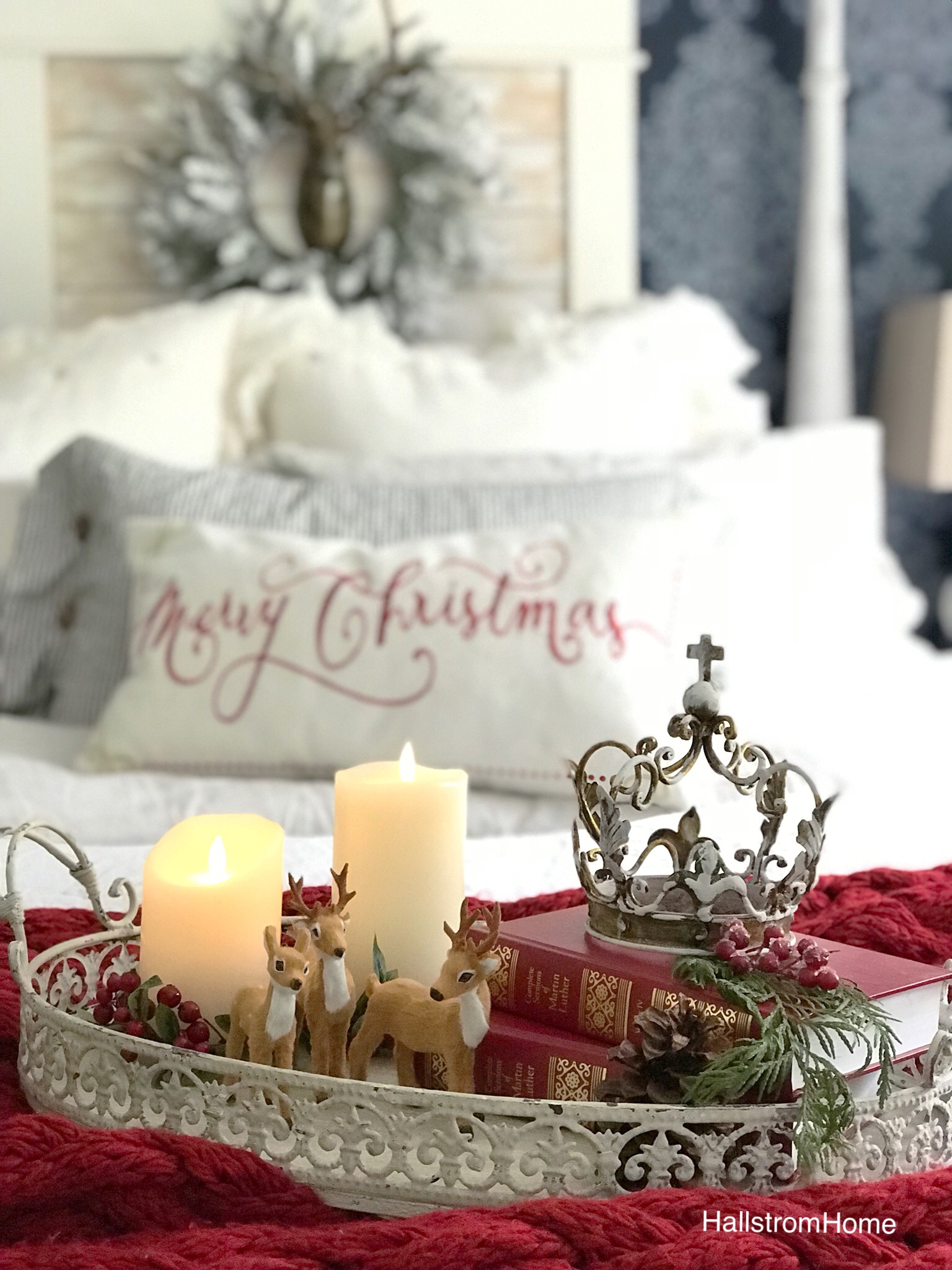 If one of the rooms has too much Christmas decor, I will just take out a couple pieces and add it to another room. And of course I added some greenery to the space. I just have so much fun shopping for new Christmas decor, somebody needs to stop me! I have farmhouse Christmas decor in my Etsy shop.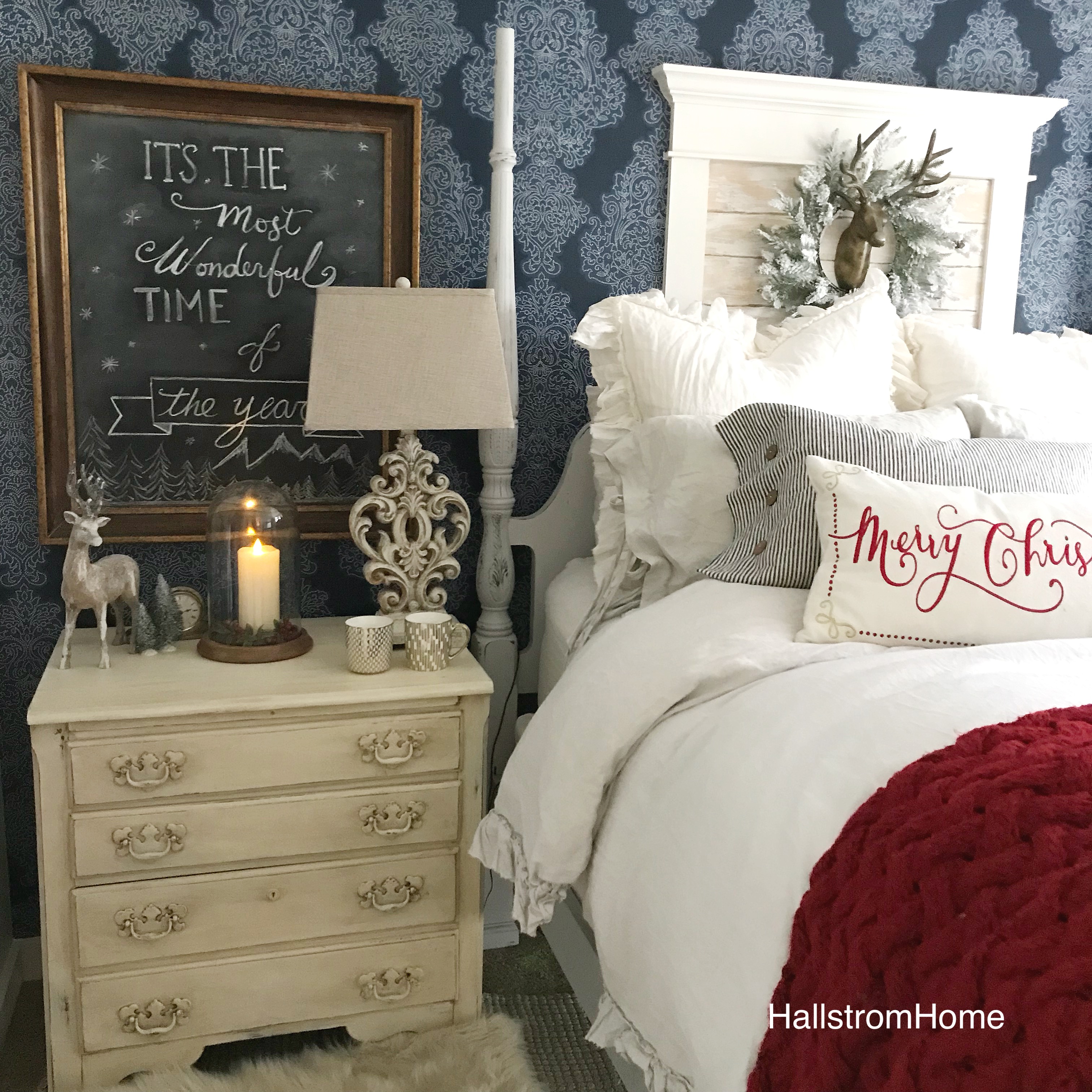 Cozy Christmas Farmhouse Bedroom Tour
What a joyful and cozy time of year! Happy Holidays to you all!