What kind of birthday party do you throw when your child turns 15? We ended up going with an Easy Backyard Flamingo Birthday Party. The flamingo was cute, but I still wanted to keep it simple. What I love about this is that you can adapt this style for a small girl party or for an adult party. It just depends on the type of things you purchase. I'll give you some options in this post, we will go over kid party ideas to adult party ideas all centered around a flamingo theme.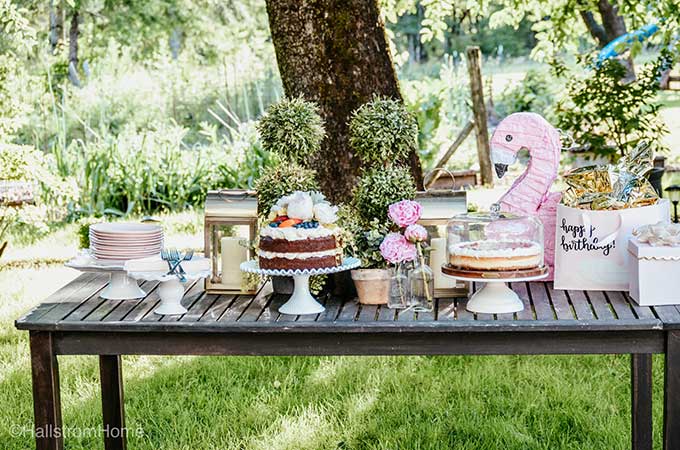 Easy Backyard Flamingo Birthday Party
I'm telling you this was super easy to set up. I did a buffet table, because that's easiest with many people gathered around the dinner table. At the table I set up the desserts, presents, and the decorations. We didn't go too crazy with the flamingo decorations, we wanted to keep this an easy party. But below I share affiliate links that give you all the flamingo decorations you could think of!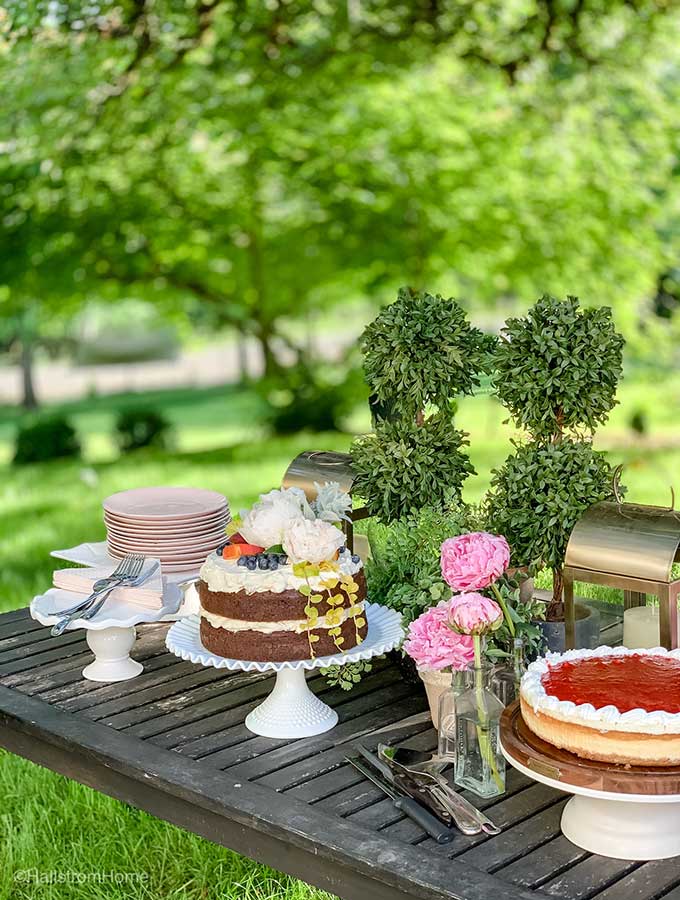 For the chocolate cake we used our yummy homemade recipe, but switched it up with the frosting. We might have cheated on the cheesecake though. Sometimes you have to make life a little easier on yourself, so that's what we did. If you're doing this for a little one, then I would make the cake more vibrant. With some fun pink frosting and flamingos on top, how darling would that be!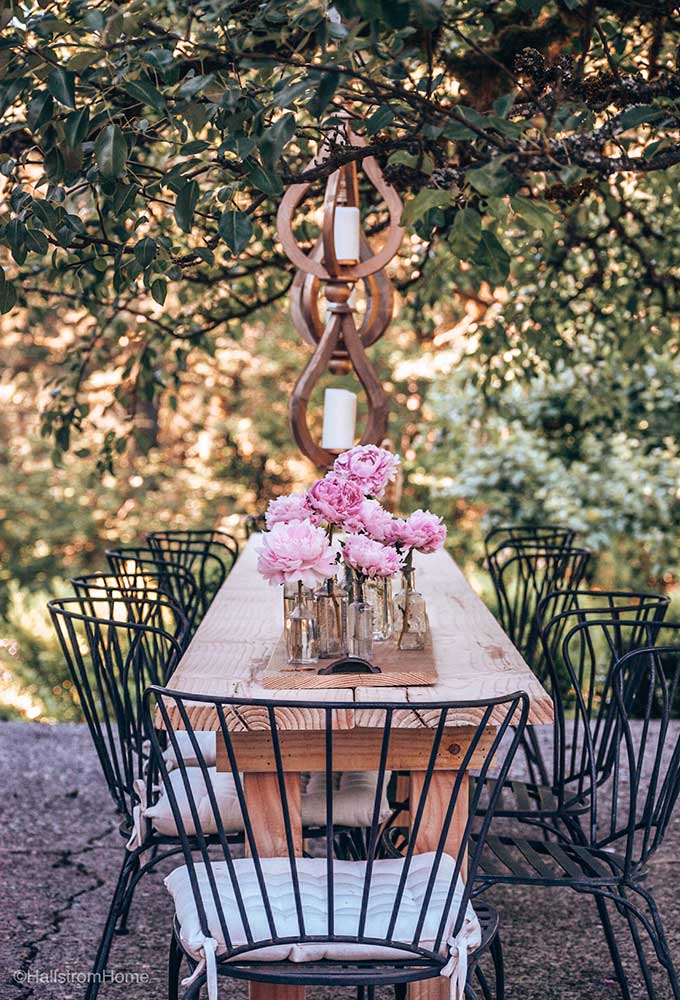 This is where the family all gathered around for dessert and gifts. It was a lot of fun to all be together celebrating another birthday! Can you believe it, I actually made this table all by myself. I know, pretty impressive! This is my diy outdoor table. It is so perfect for when all the family is together and sitting outside on the warm summer evenings. This is the perfect table when throwing an adult flamingo party, maybe a few flamingos hanging out in the tree. When throwing a kids party I would decorate the table as well. Maybe throw some flamingo lights around the tree and party flamingo balloons.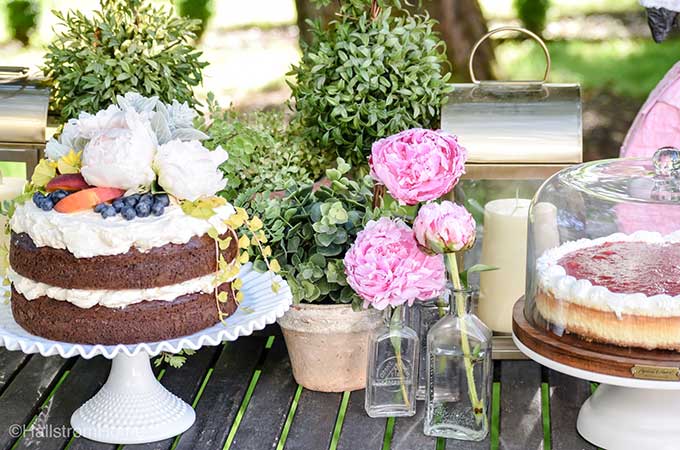 Adding flowers to the table is always a good idea. You can never go wrong with some flowers, I chose some fresh peonies for the birthday table. But of course for a kids party the more flamingos the better! Recently we created an inviting boho setting be sure to go check it out!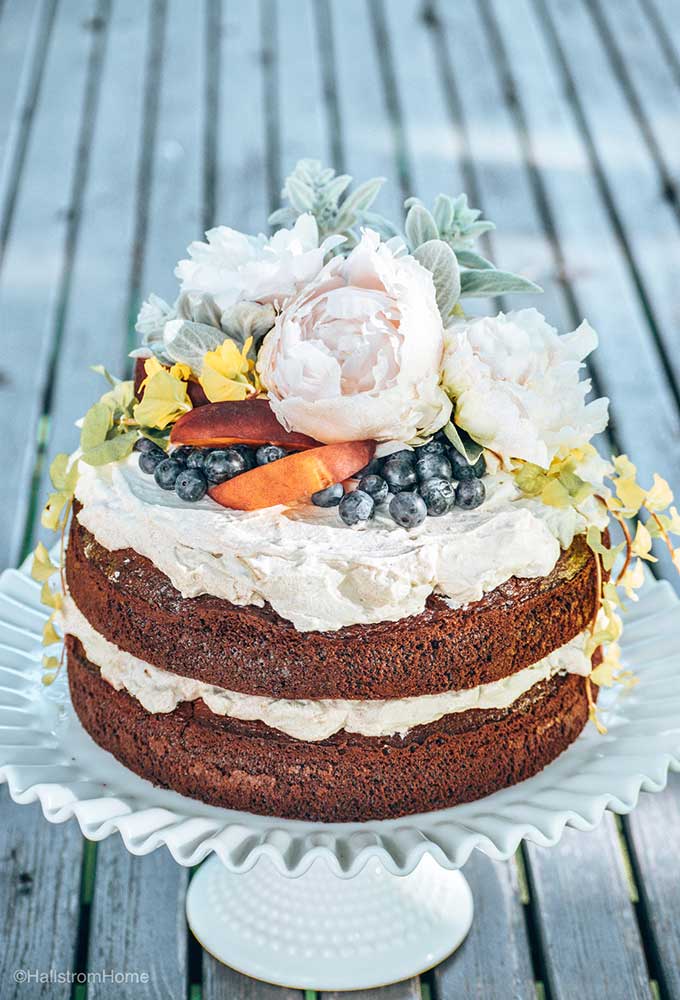 Time for cake decorating! This is always a lot of fun for me. I use what I have on hand, so I started with some fresh fruit of blueberries and peaches. Ready for some pretty flowers and greenery. I chose the peonies that we also had on the table, then I went into the garden. Just have fun when decorating the cake, it's not meant to be perfect. Just add your favorite greenery and flowers and it will turn out beautiful. This cake would work great for an adult flamingo party, maybe a flamingo cake topper. But as for a kids cake, I would go crazy with the colors and add lots of flamingos and fun toppers.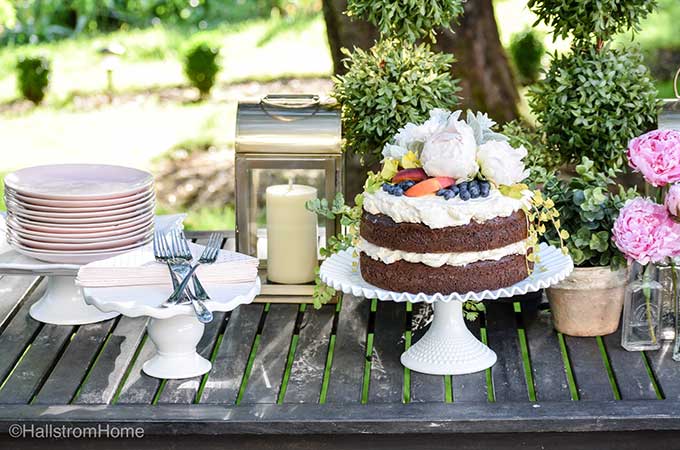 When decorating this area, I tried keeping it simple and easy for our small birthday party. When doing a kids birthday party, add some fun flamingo paper plates and cups. You can even find cute flamingo napkins.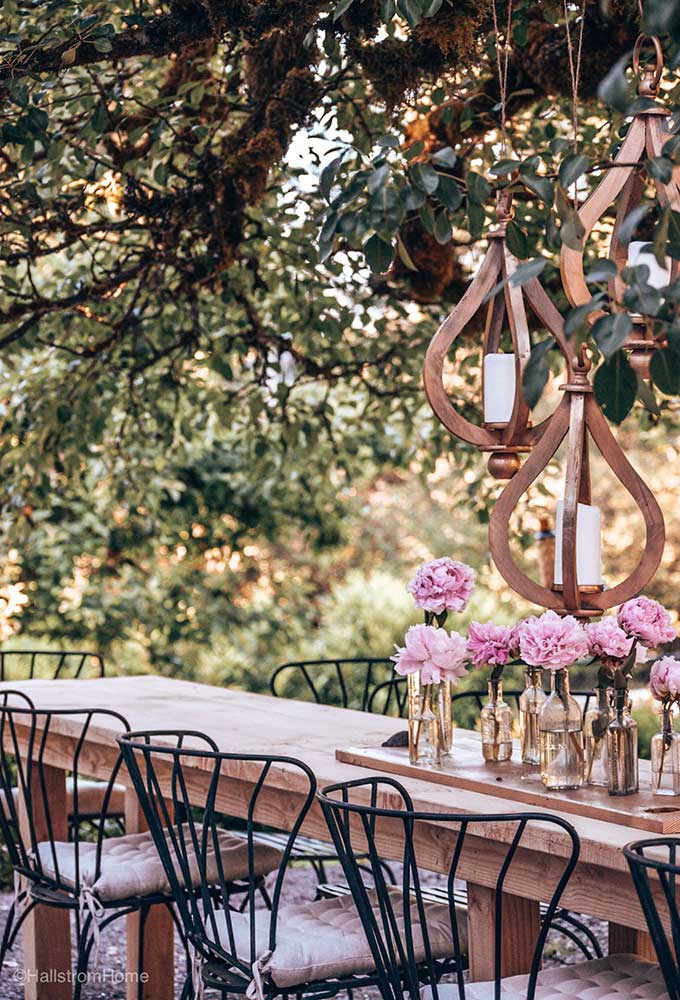 Thanks for stopping by. Don't forget to follow us over on Pinterest to see what inspires us and hopefully you too. Now go throw yourself a super fun flamingo inspired party!