Here is my easy chicken dinner recipe, it is kid friendly and can serve a crowd. It is an easy recipe to alter when accommodating different taste options and diets. I give some options below and I answer some of the most popular questions for the beginning cook. My most favorite version of this is Easy Chicken Pesto Roll Up Over Pasta, it's now everyone's new favorite dish in the house. I hope you print it out to try or save it on Pinterest.
Be sure to sign up for my email to get new recipes, crafts and home ideas in your inbox!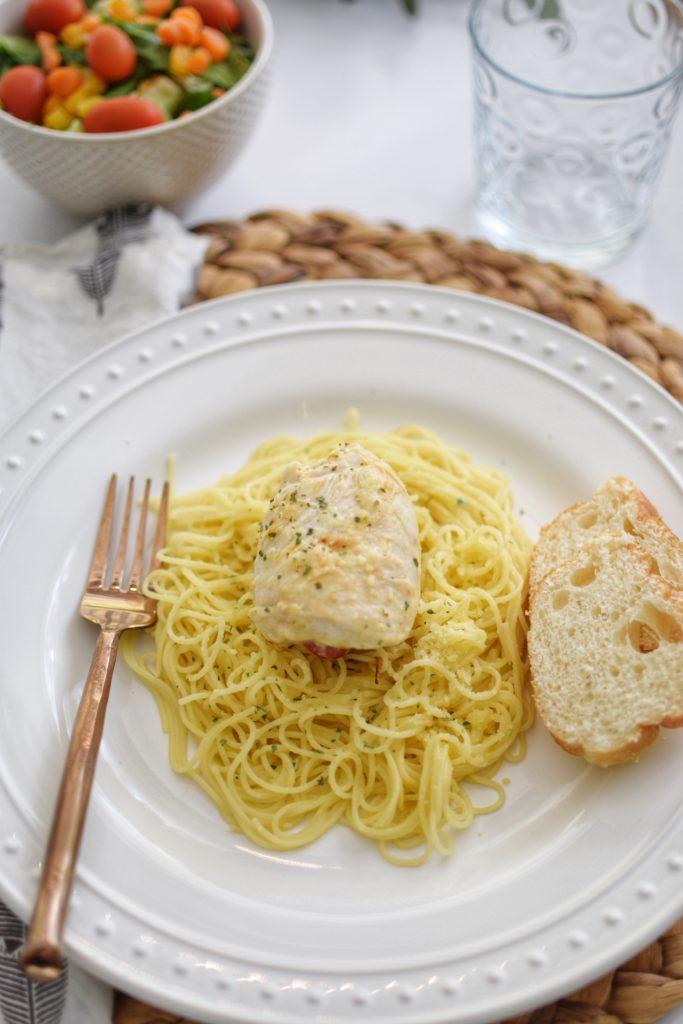 Easy Chicken Pesto Roll Up Over Pasta
Our printable recipe is below if you'd like our easy chicken dinner recipe for feeding a crowd or making kid friendly meals.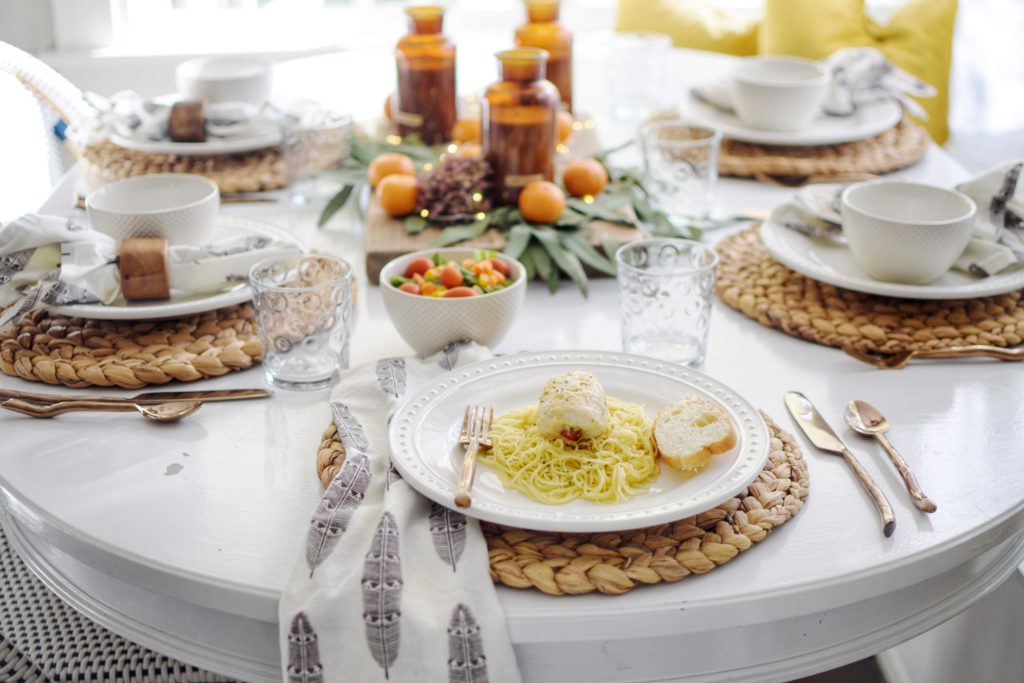 Variations For Our Chicken Dinner
1. You can remove the tomato slices for kids as we know many of them don't care for tomatoes. If you love quick and easy recipes, There are some here that you may like. I like quick recipes as our life is often on the go.
2. You might want to go a bit lighter on the pesto and add a little ranch with the mozzarella cheese for kids meals. Try using half ranch and half fresh pesto from a jar. Now if you love pasta as much as I do, I have Olive Garden copycat recipes!
3. A good variation for this chicken dinner is to remove the pesto all together and replace with ranch and then add the mozzarella cheese.
4. Try adding some bacon to the inside of your chicken breast pesto roll up.This is a great option for guys who love bacon and when serving a large crowd for dinner. This pairs perfectly with pasta, or try with Quinoa for a healthy diet meal. Bread is a great addition to pasta dinners and I have a bread recipe, to go perfectly with your chicken roll ups. Now that's not really a health diet plan but it's mighty tasty and works great when serving a crowd.
5. Use fun noodles like the pumpkin ones I have below for something fun the company or kids will enjoy.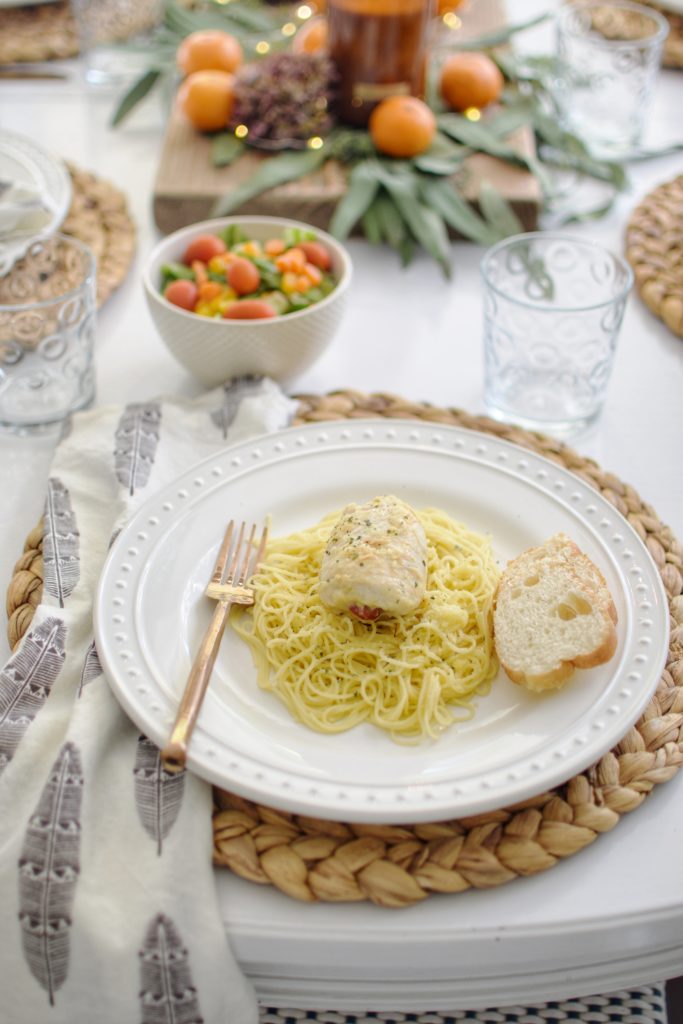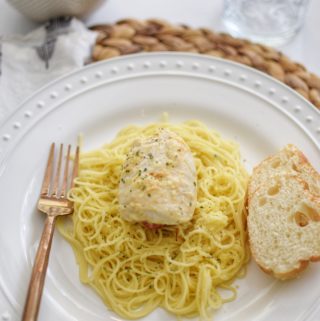 Chicken and Pesto Roll Ups
Chicken and Pesto Roll Ups. This is stuffed with pesto, tomatoes and mozzarella.
Ingredients
8

chicken breasts

8

Tbsp

Pesto

2

tomatoes

Sliced

1

Cup

Mozzarella Cheese

Shredded

Salt and Pepper
Instructions
Preheat oven to 350 F

Tenderize chicken breasts. Then cut your chicken breasts in half.

Season with Italian salt and pepper. Spread on chicken, 1 Tbsp pesto, 1-2 tomato slices, then top with 2 Tbsp cheese.

Roll up your chicken breast with the fillings. If needed tie with cooking twine or hold with tooth pick.

Sprinkle with more salt and pepper. Fry in olive oil and butter.

Then move to oven and bake for 15 minutes.

Put over butter sauce noodles and enjoy!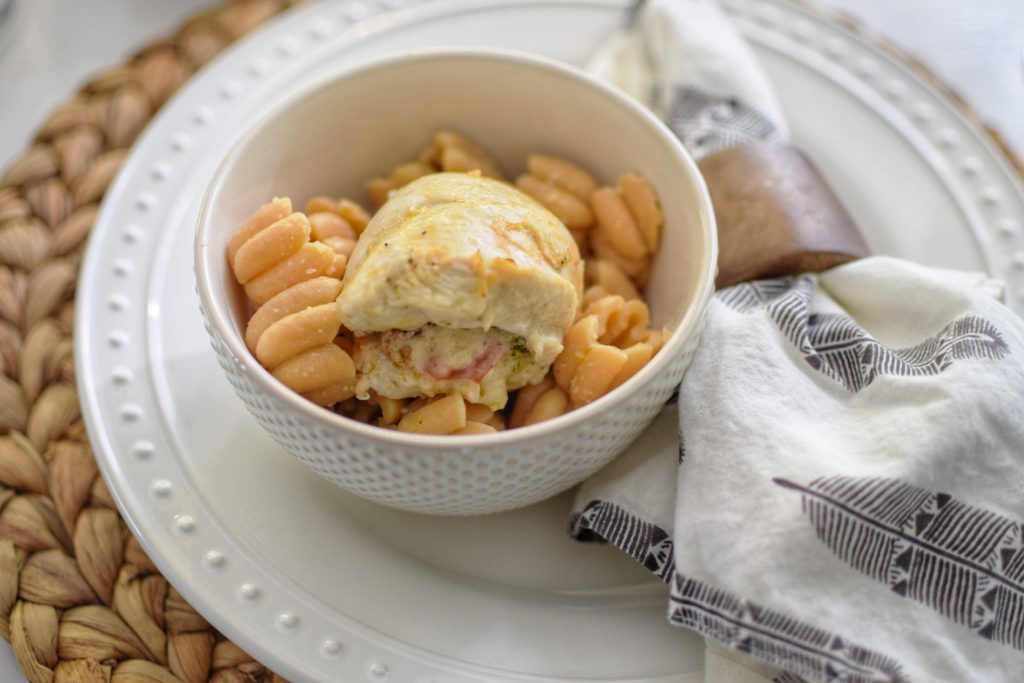 Here's a quick how to on making butter noodles.
Cook your noodles per direction packages. If you're in a time crunch cook angel hair noodles, they are a fast noodle to cook. In a sauce pan, you are going to add your butter and cook till it is browned. Next add your drained pasta to the sauce pan and stir in pasta with the butter and add your Parmesan cheese.
To prepare your chick breast, cut it in half so the breast is thinner. This will make your cook time short and easier to roll up. Now lay out your cut chicken breast, tenderize it by placing 1 chicken breast at a time, inside a gallon zip-top bag and seal the bag, pressing out as much air as possible. Pound the chicken breast with the flat side of a meat mallet or rolling pin to an even 1/4-inch thickness. Set the flattened chicken breast aside and repeat with remaining breasts.
It's time to add your pesto, cheese, and tomato. Once that is done you will want to roll up the stuffed chicken and secure with toothpicks. Be sure to remove toothpicks before serving or your hubby may eat it like mine did. Oops!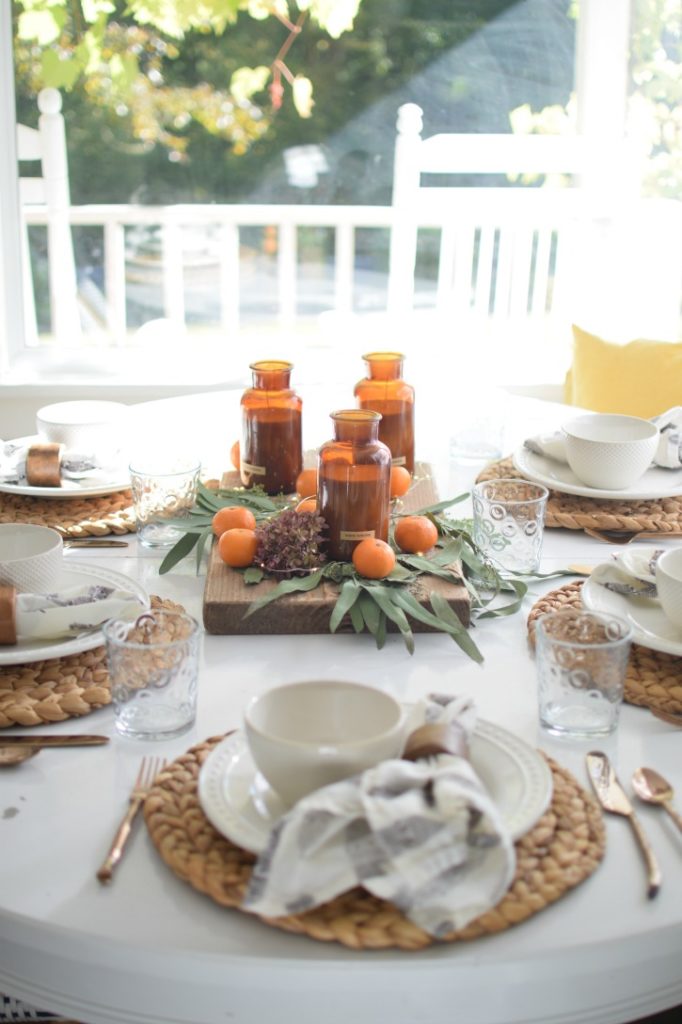 Questions You May Have
1. Can I freeze this chicken dinner?
Yes, Just place chicken roll ups and pasta in freezer containers. I would use within a month to get the freshest taste.
2. What is the most popular sauce for pasta?
Alfredo is popular and super easy to make, which pairs nicely with chicken. Let me add my favorite Alfredo sauce recipe. Plus it's a meal that kids like and serves a large crowd or last minute company.
3. How can I make this dairy free?
Substitute the mozzarella cheese for almond cheese or any other of your favorite non dairy cheese. It is still very good with this substitution for your chicken pesto roll ups.