Halloween is right around the corner so we wanted to share a fun idea for your Halloween party. This Halloween Spooky Snack Board will have all the little ones giggling. We joined a group of bloggers to all share our fun Halloween treat ideas, so be sure to keep reading for more ideas.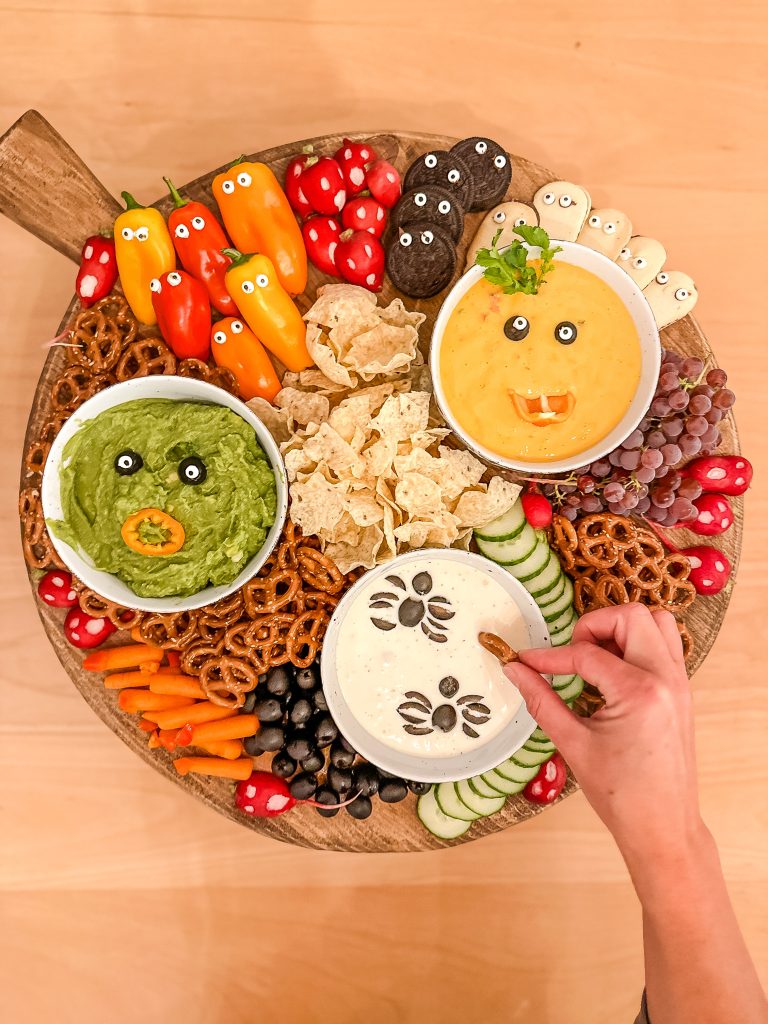 Halloween Treats
This was so much fun to make. All the kids were over and all the grandkids, so we needed a late night snack. The grandkids were having so much fun, they were allowed to sit up on the table and watch Grammy as she put this together. I had most all of this stuff already at my house, besides the eyeballs. But Claire had them sitting in her cupboard from Halloween so it worked perfect. We used a little drop of cream cheese on the back of the eyeballs to place them onto the peppers and olives.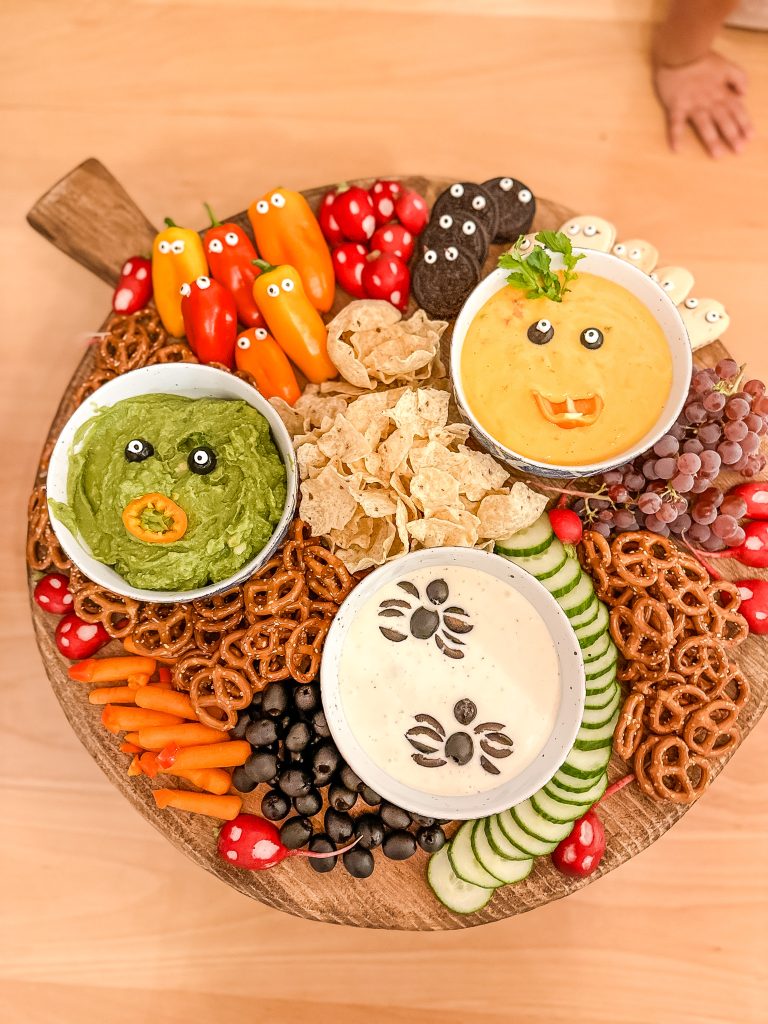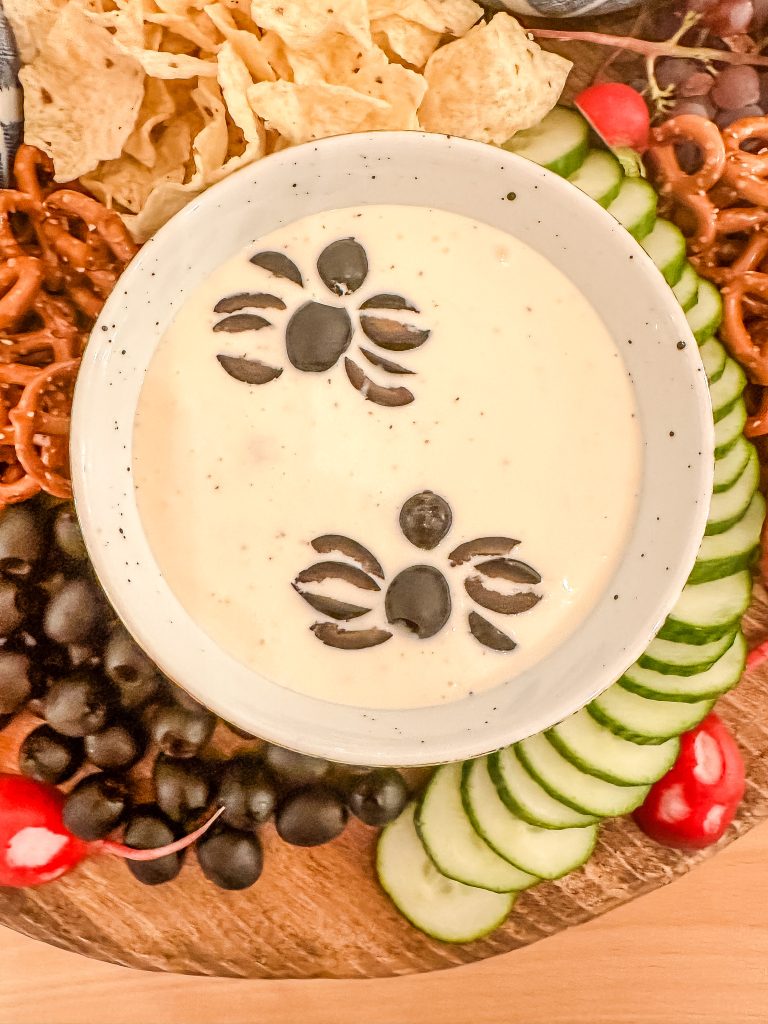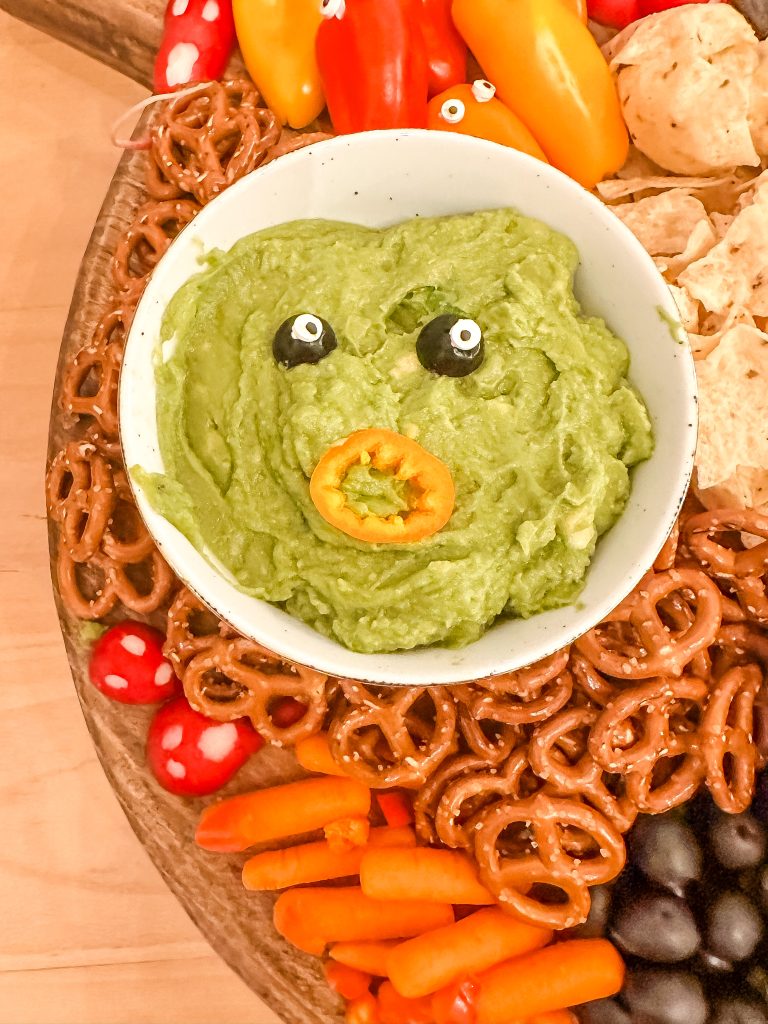 Halloween Spooky Snack Board
For the spiders in the ranch dip, we used olives. For the body I used whole olive and for the legs I just did small slices. We also needed some sweets on the board so we used some Oreos and cookies. In the pantry we had Nutella so we used that to place those eyeballs on.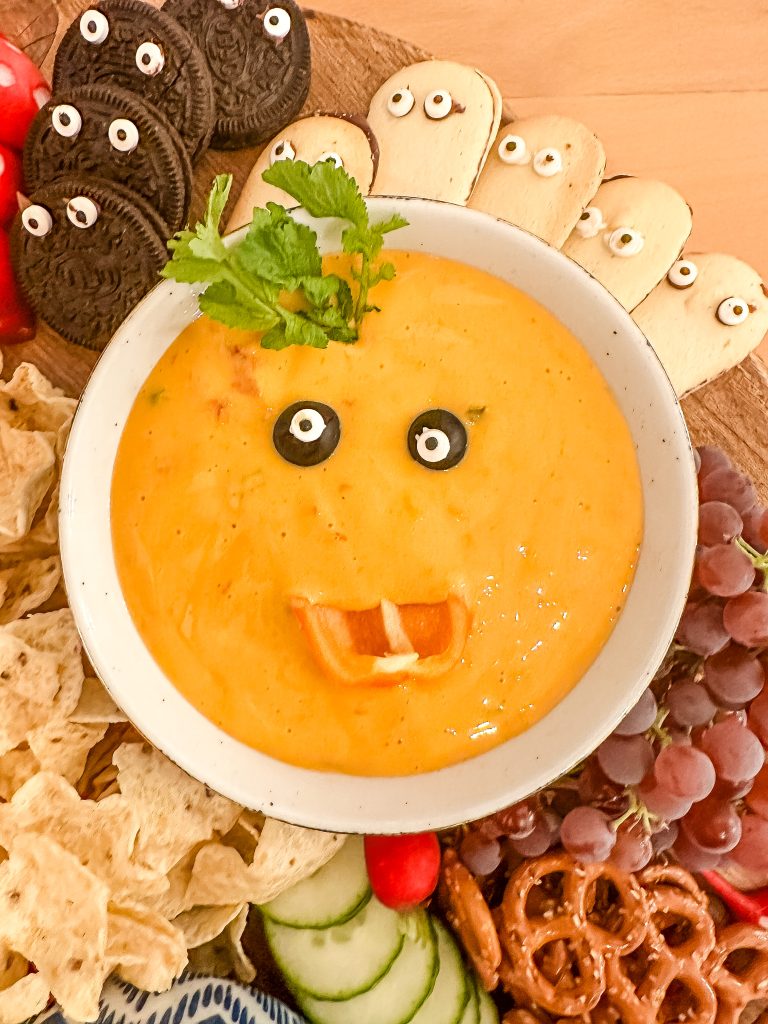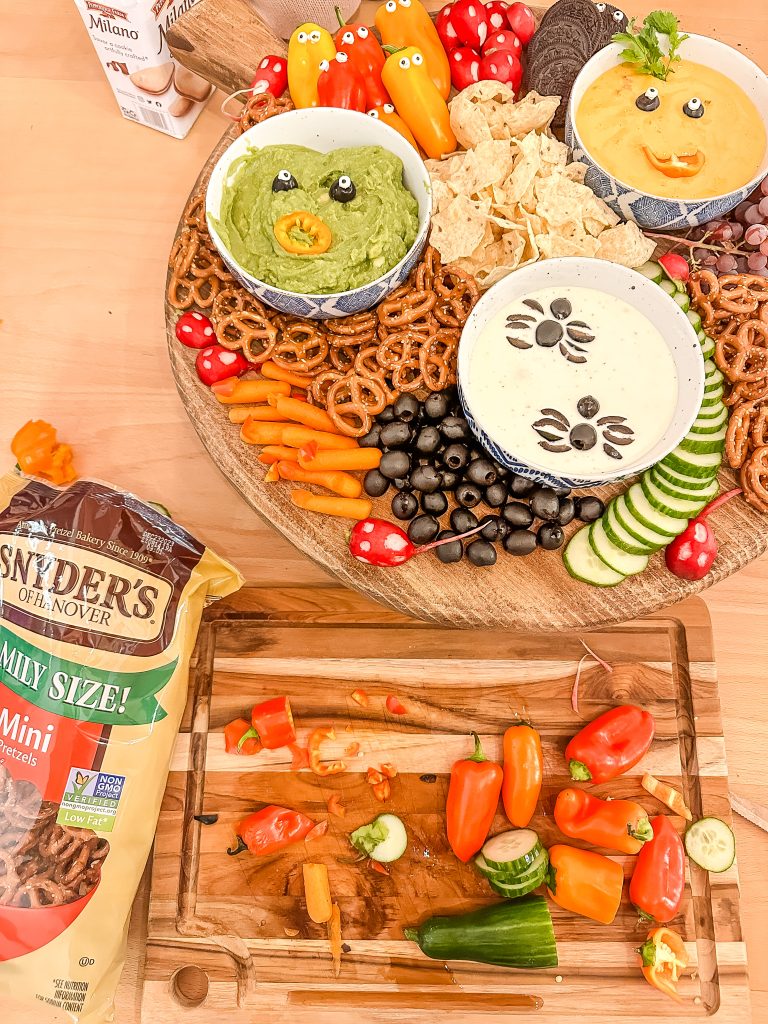 My favorite part of the spooky charcuterie board is the radishes! Claire and Lissa started carving the little ghost faces with a knife. They were so easy and fun to create. If you want an easy dinner recipe for a crowd at Halloween you need to try our cheeseburger sliders. Also make sure you shop all our great options of charcuterie boards!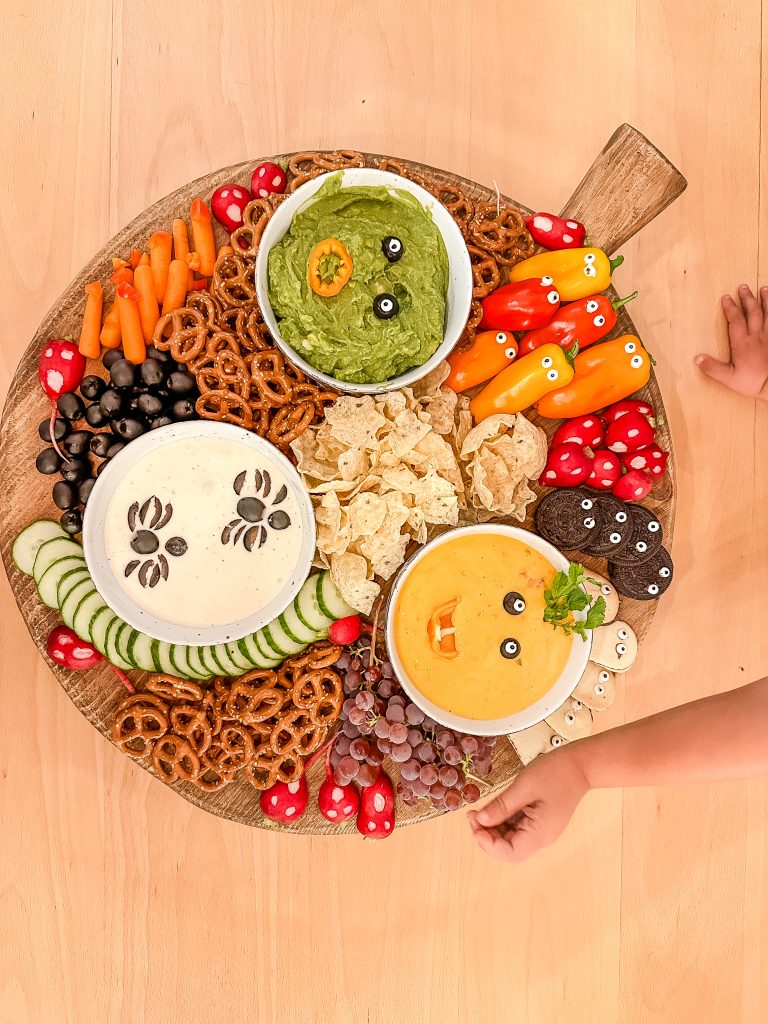 The best part was when we were all done the grandkids were so happy to eat from this fun charcuterie board! Make sure to check out all of the wonderful posts below for more Halloween ideas!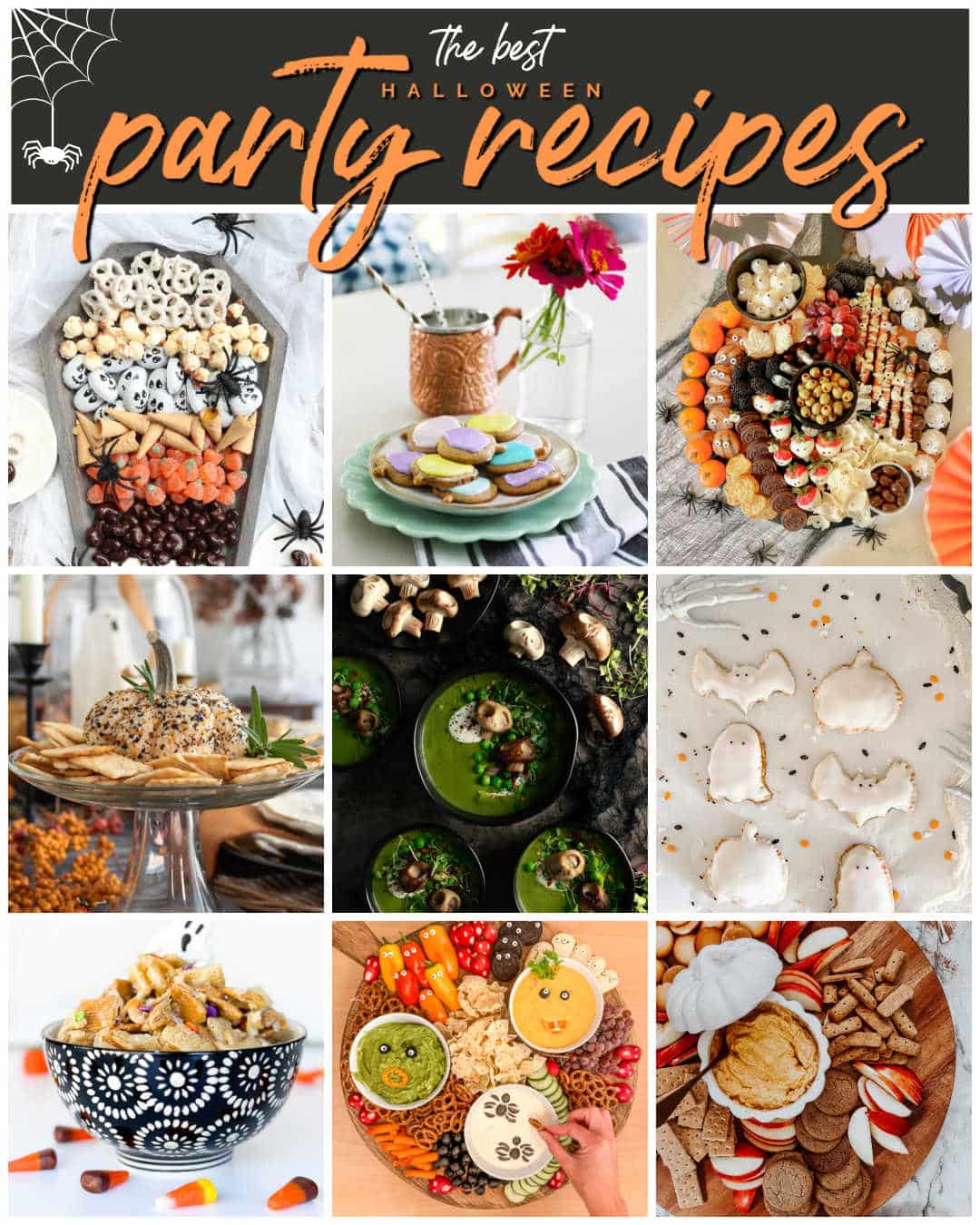 My Sweet Savannah | charBOOterie board
The Handmade Home | Frosted Gingersnap Cookies
Tatertots and Jello | Trader Joe's Halloween Snack Board
Midwest Life and Style | Everything Bagel Pumpkin Shaped Cheese Ball
Paint Me Pink | Witch's Brew (Green Pea Soup)
Lolly Jane | Halloween Hand Pies
Pink Peppermint Design | Sweet & Spooky Coconut Almond Chex Mix
Hallstrom Home | Halloween Spooky Snack Board
This is Our Bliss | Simple 4 Ingredient Pumpkin Fluff Dip