We just finished our Hygge Home Office Design. It's a place to sit back with a cup of tea while editing photos or taking a quick nap when the girls aren't looking. Let me tell you how I put this space together.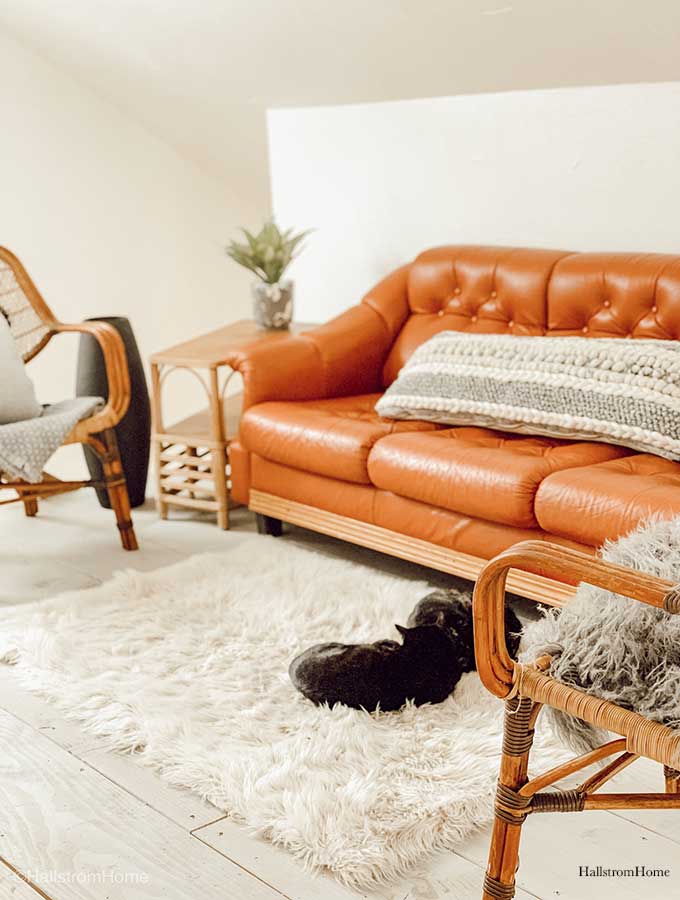 Hygge Home Office Design
It all started with the antique Danish leather sofa I found at a local antique store. I spotted it one day while browsing and noticed the fine construction and the comfort. I was planning on getting a green velvet sofa from Way-fair but I was hesitant due to the thought of Daisy (our dog) sitting on the sofa. I don't mind her on our leather furniture as it washes easily. But velvet does not and honestly I didn't want to stress about telling her no.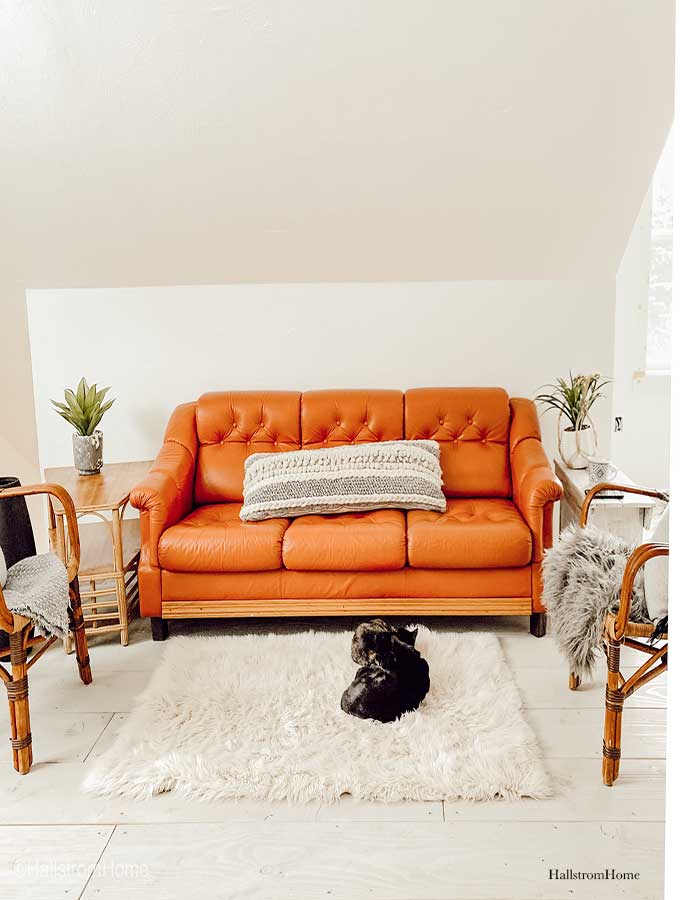 After a day of contemplating I presented the idea to the office girls and to my bestie and we all took off to look. That's when it all came together. I found a set of vintage wicker chairs and side table to match. I knew I would add textured throw pillows and faux fur throw blanket and rug to make our hygge home office design come together. I finished the space off with some faux plants. Yes I kill the real ones so I've gone faux. I have been making my life more hygge. Creating a Hygge Living Room with 7 Style Tips, has been on my list for a while now. Check out the finished look.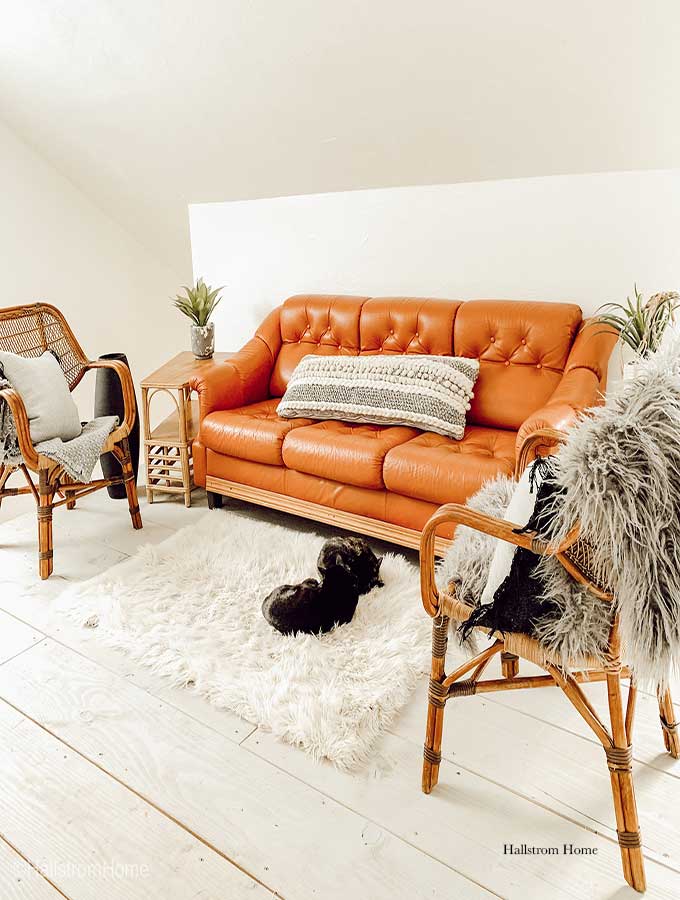 Hygge Home Office Design
The next thing on my list for our Hygge Home Office space is a tea bar. I was going to make it a coffee station as the Scandinavian heritage embraces but they also drink a lot of tea as well. To be honest by mid day I can not have much caffeine so I reach for a nice cup of hot tea. I love Lord Bergamot or a Chai Tea but sometimes something fruity or floral is good. The Scandinavian teas are simply amazing if you can locate them. Sometimes I'll have someone bring some back from Scandinavia if I can.
I picked up this textured pillow from Anthropologie to incorporate more hygge into our home office space. This is now a discontinued pillow, but at the bottom I will include some ones that would fit great. It's really heavy and makes a beautiful statement. I used my handmade Pendleton wool throw pillows for an accent but I'll replace them as these ones are for sale and I need to put them back into storage. I don't like to use the one of a kind items that we have for sale. I'll just make some new pillows for me as I have lots of wool left. I will include shopping links below.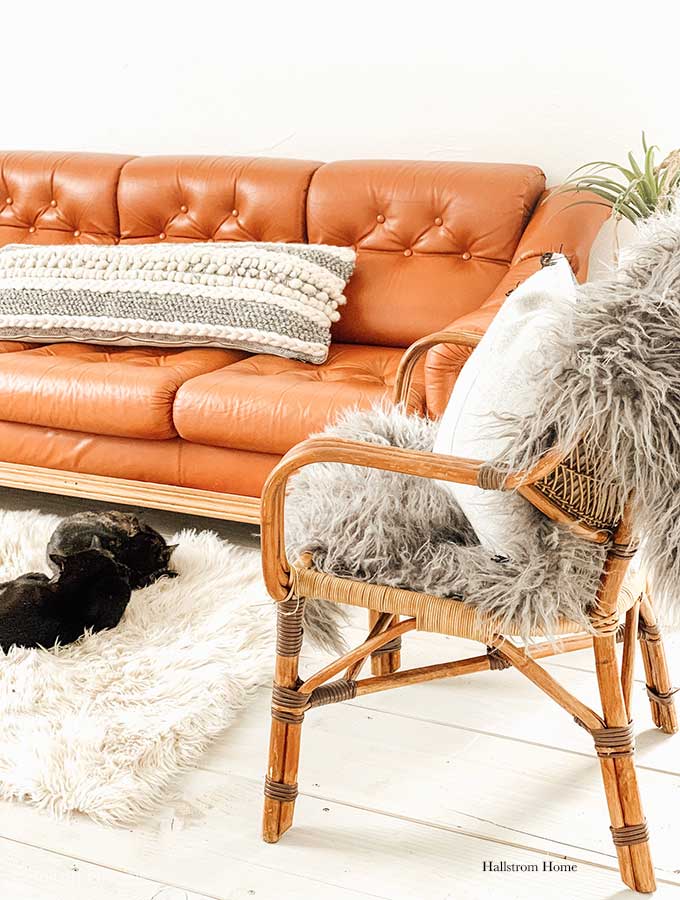 Hygge Home Office Design
So let me wrap this up by giving some tips on creating a cozy Hygge Home Office Space.
1. Well built furniture with natural wood in simple lines.
2. Furs or faux furs. Real furs are used in Scandinavia where hygge home style originated from. It's a cold climate so furs and wool are widely used.
3. Natural elements such a plants to bring the outdoors in. Plants give a nice vibe and focal point.
4. Candles. Lots and lots of candles due to the long cold winter months in Scandinavia. I don't have any in my office yet but I have a coffee table I'm adding with a tray of candles. I love the flame less ones from pottery barn. I've almost burnt our bathroom once with a real candle.
5. Paint. You'll want a neutral wall color. White is widely used to brighten up a space and to give contrast to the wood elements.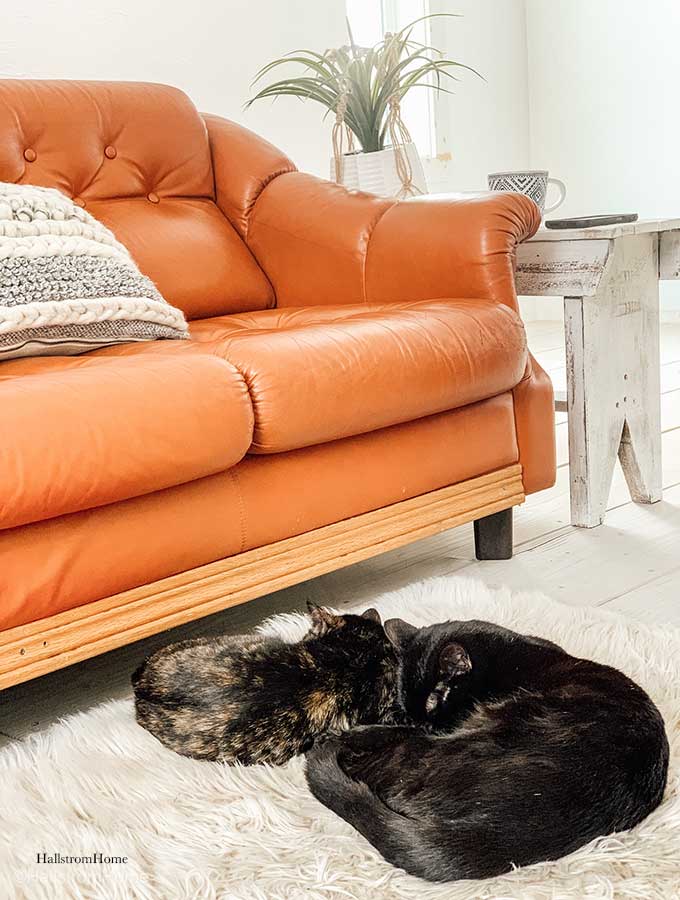 One main tip when creating a Hygge home office space is simplicity. Try not to add too much as it's a design that's cozy yet also a feeling of comfort and openness to help the mind work without stresses. Hygge home isn't just a look, it's a way of life where we make our lives filled with the comforts of family and friends. With gathering around food and having a safe haven from this busy world.
Stay tuned to my IG for more ideas and the changes we will be making like the addition to our Hygge home office with our tea station. Below are shopping links to get this look. *They are affiliate links, which I make a small commission from.*