Since 2023 is coming to a close I thought I would share Kitchen Trends for 2024. It is nice to see what will be popular so if you are trying to update or design your kitchen you have some of these in mind.
Ornate Lighting
Lighting that is going to make a statement is in. No more understated. We want big and bold! It really makes a space look special. If you want to see more of this look below take a look at our simple modern farmhouse kitchen.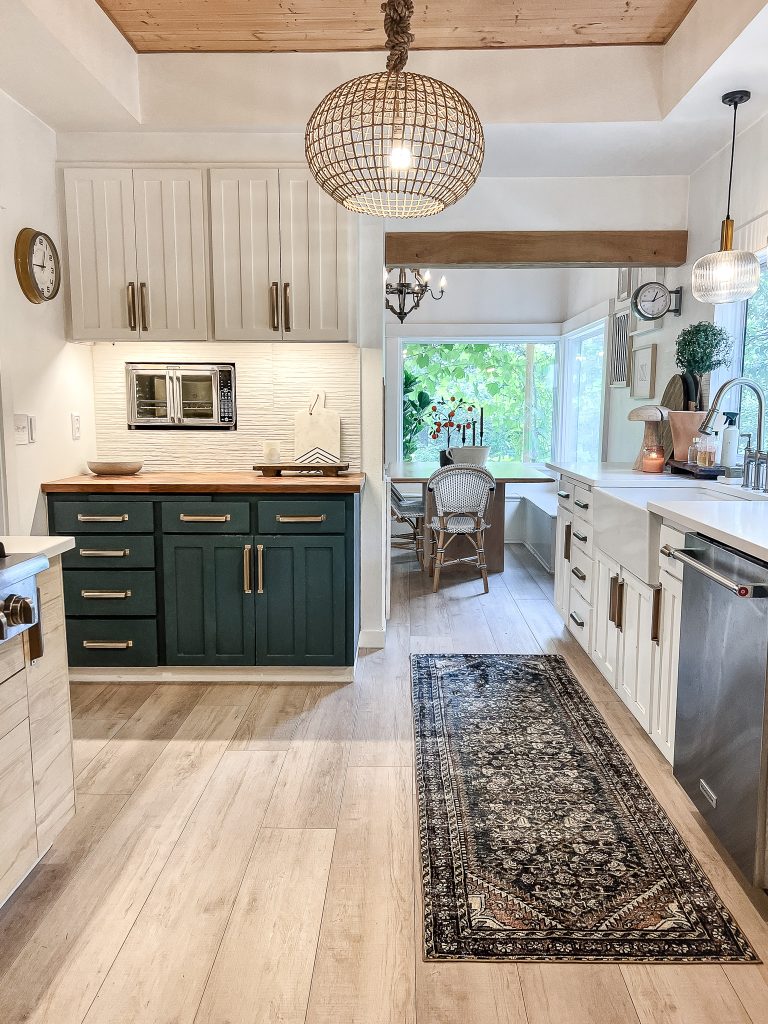 Gold Hardware
Gold Hardware is still in and it's here to stay! Gold really makes your kitchen sophisticated and warm. I chose gold hardware in my kitchen and I still love it. They are so easy to pull and very durable with all the little hands touching them. Pottery Barn has similar ones to mine here.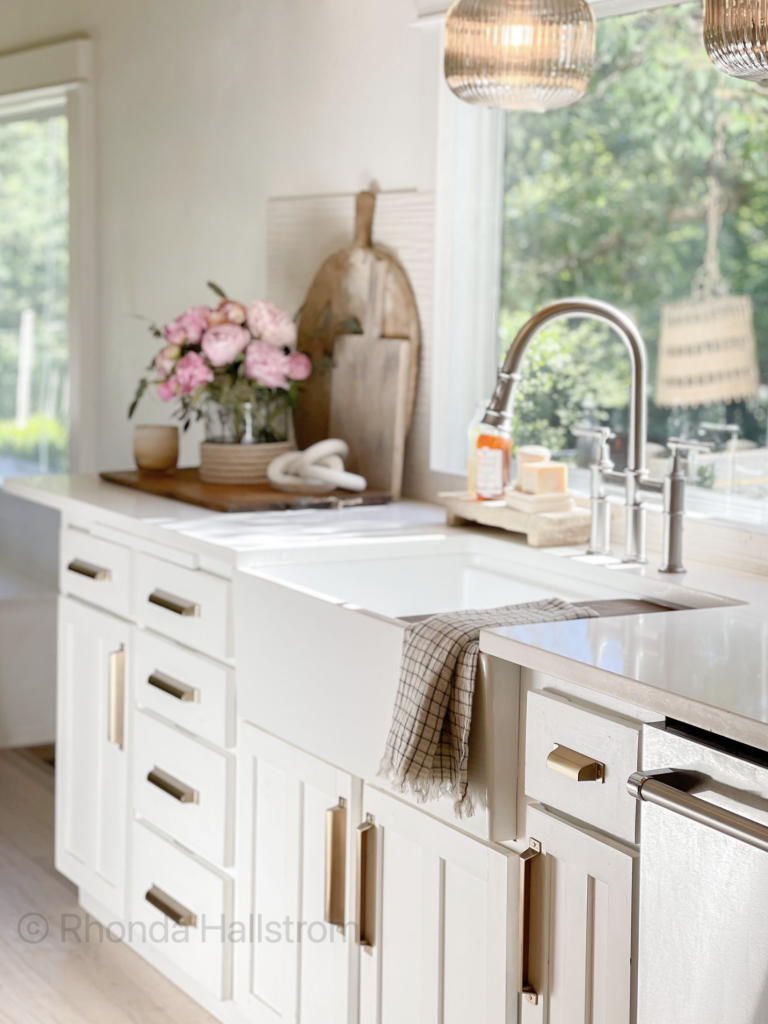 Beverage Stations
This was from a while back when we decorated for fall. But this is our little coffee station. We have our favorite Breville espresso machine, which we've had for years and love. Our mugs are in the little drawer below. Then sometimes I have my syrups on the counter. But right now they are in the cabinet above, along with some tea.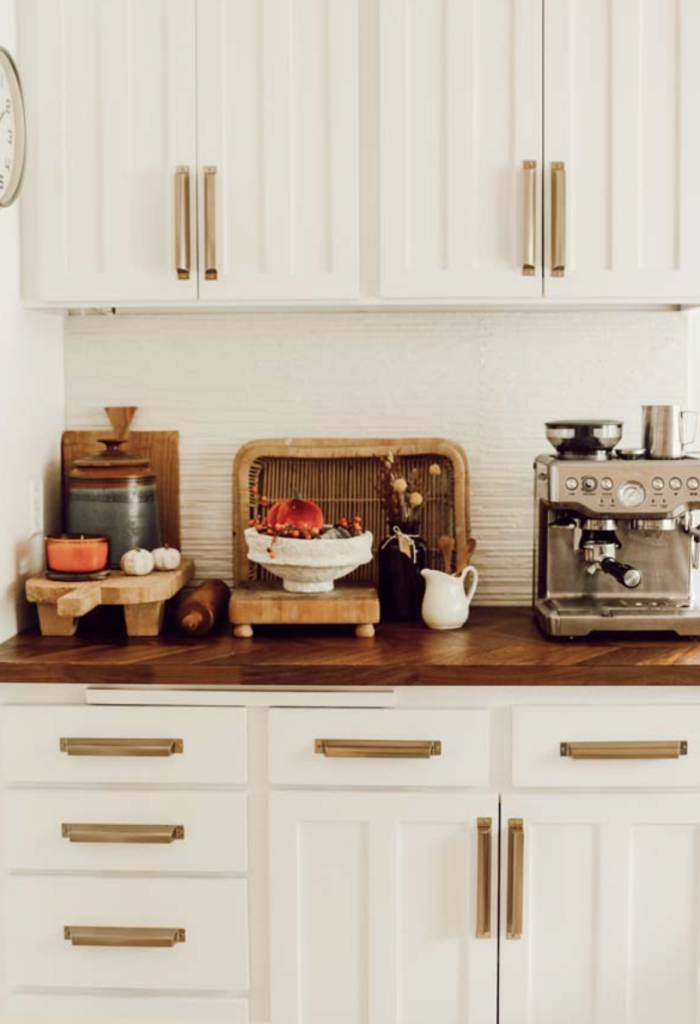 Colored Cabinets
We have all of our cabinets white besides the coffee station. This is a deep blue and I love it. It adds a nice pop to the kitchen. Green will also be a popular cabinet color in kitchens. Even white is not so popular but maybe opt for an off white or a white beige.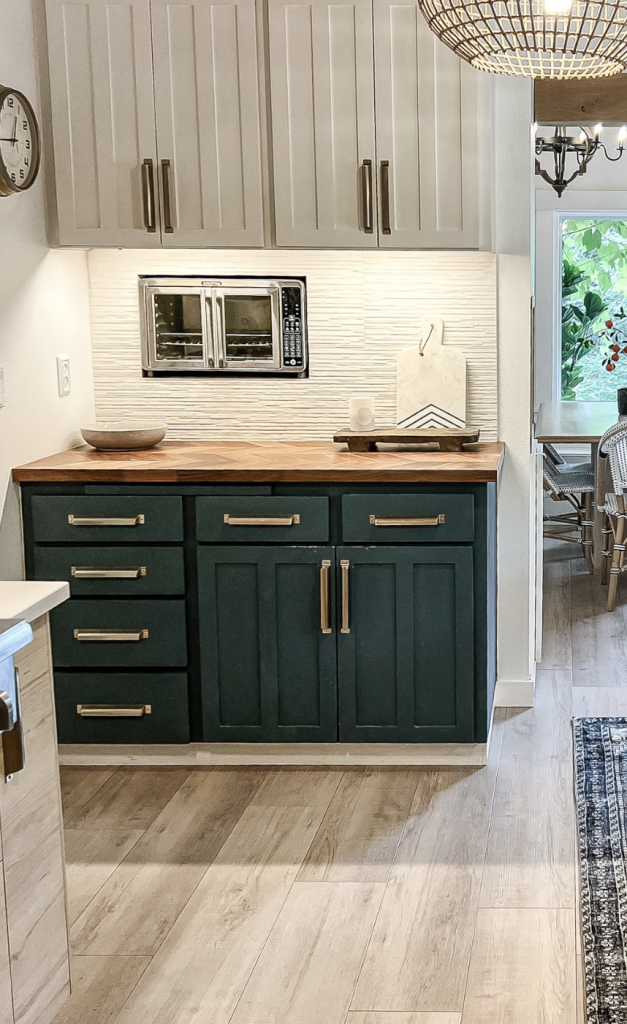 Sustainability
Now a days people are looking for more sustainable options. This could me more quality appliances that you won't have to replace as soon. Or energy saving and water saving appliances. Another way I like to keep products sustainable in my kitchen is our cleaning supplies. Lavant is perfect for that, it is plant based and has reusable packaging as well as refillable.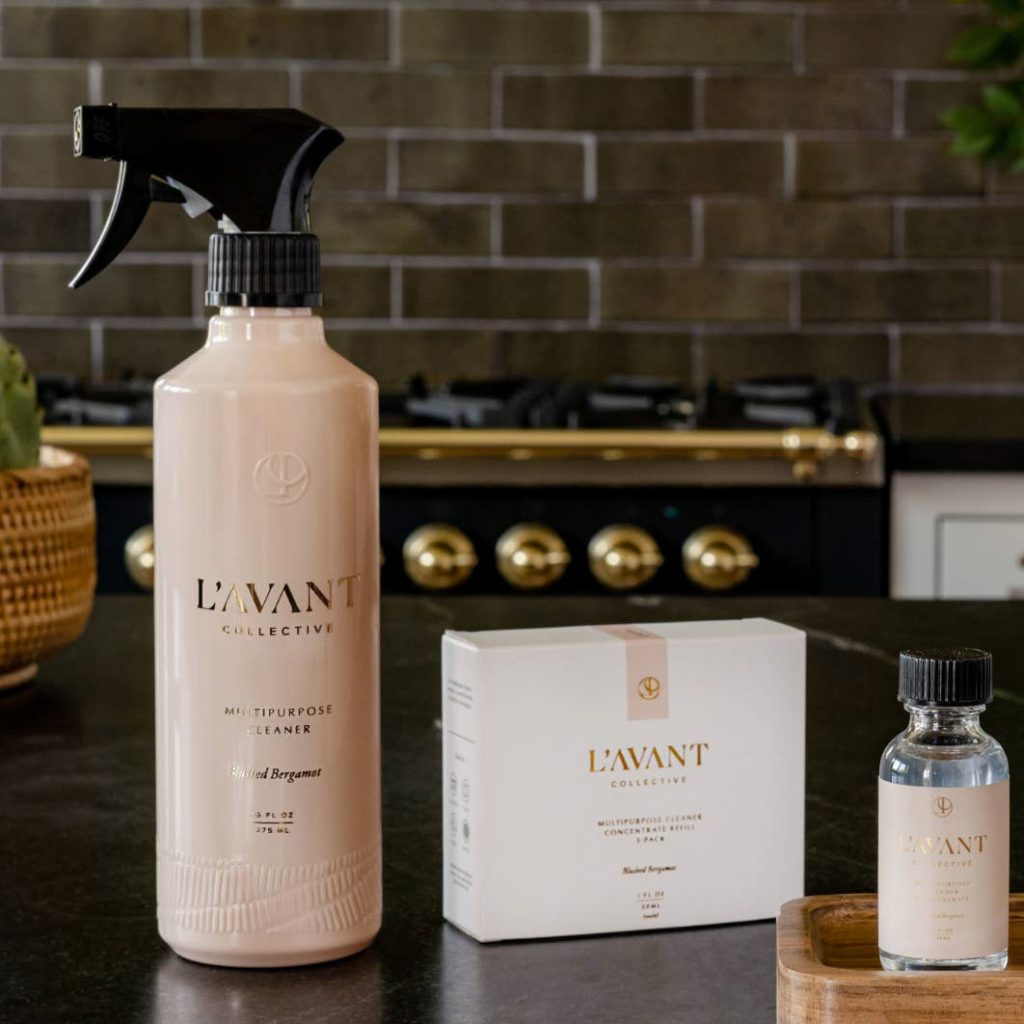 Kitchen Trends for 2024
Thanks for coming by and I hope you thought this was helpful when seeing what the trends will be for 2024. Come follow along over on our Instagram if you want to see some behind the scenes of Hallstrom Home.