The New Year is coming quick, that means it is time to update up your home. There is something special about this blog post. Below are my super talented friends, with their fun and beautiful Winter wreaths. You will be so impressed with the amazing work they have done. If you keep on reading you will get my Tissue Paper Floral Wreath tutorial. What I love about this wreath is that it really freshens up the home and you can also remove the banner to use it any time you want. This diy wreath is super easy and fun because you can customize it to what you want.
Be sure to sign up for my email to get new recipes, crafts and home ideas in your inbox!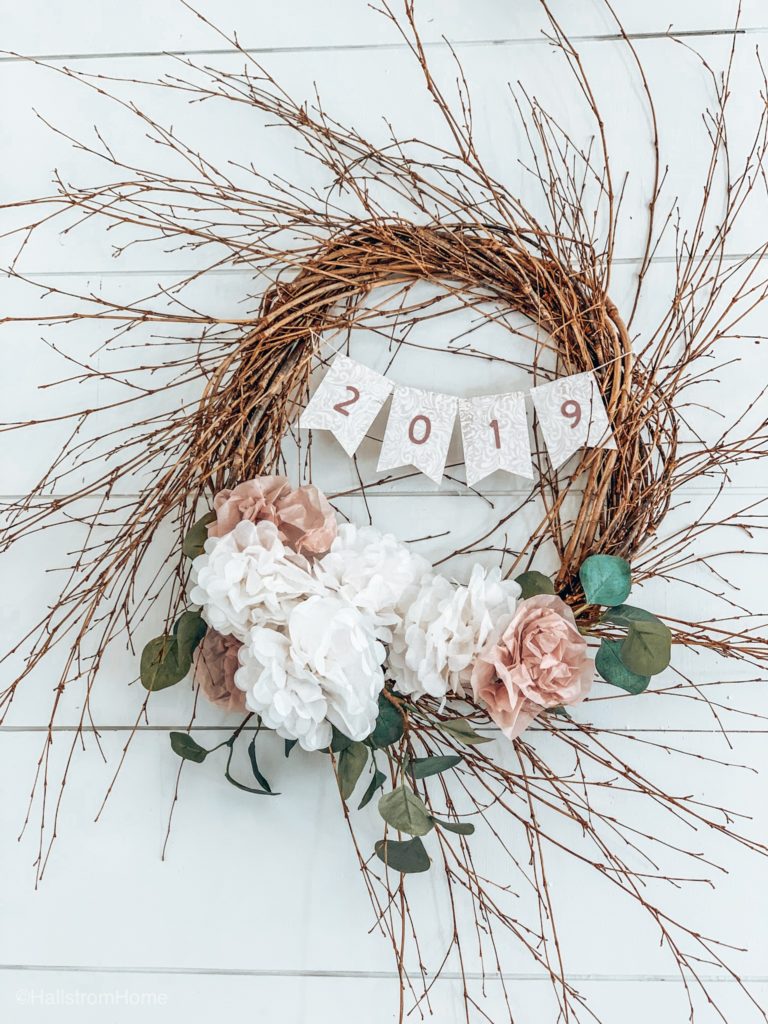 Tissue Paper Floral Wreath
Above is my tissue paper floral wreath, there will be a tutorial below on how I created that. But in the meantime lets just stare in aww at Janines wreath. She made this beautiful arm knitted wreath. Now how cool is that? It is perfect for going into the New Year. She is always so creative.
Happy Happy Nester|Quick and Easy Arm Knitted Wreath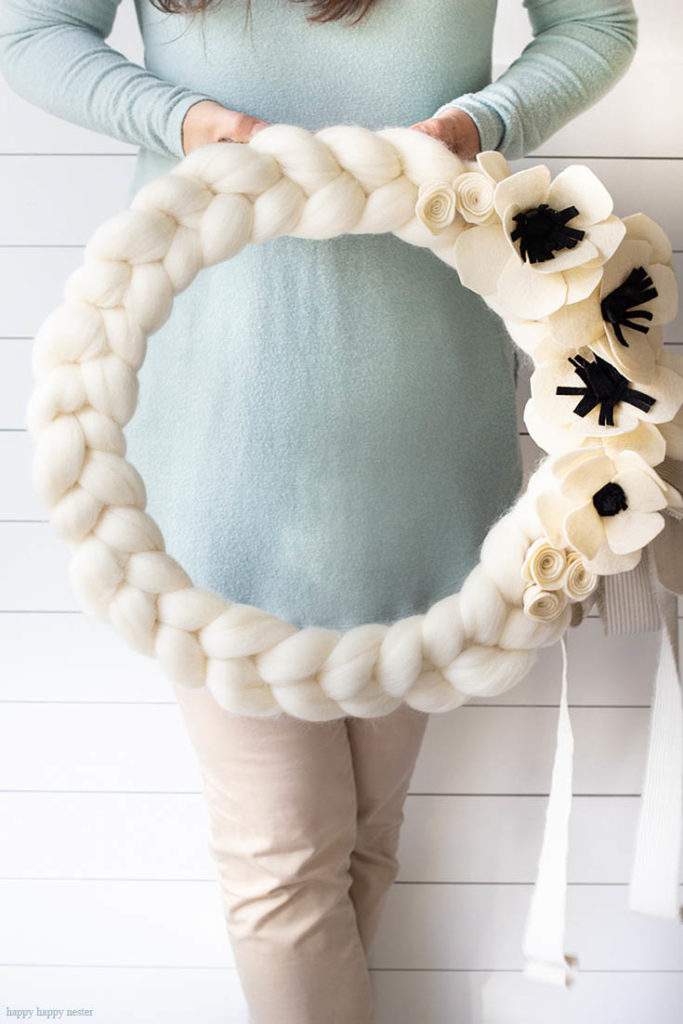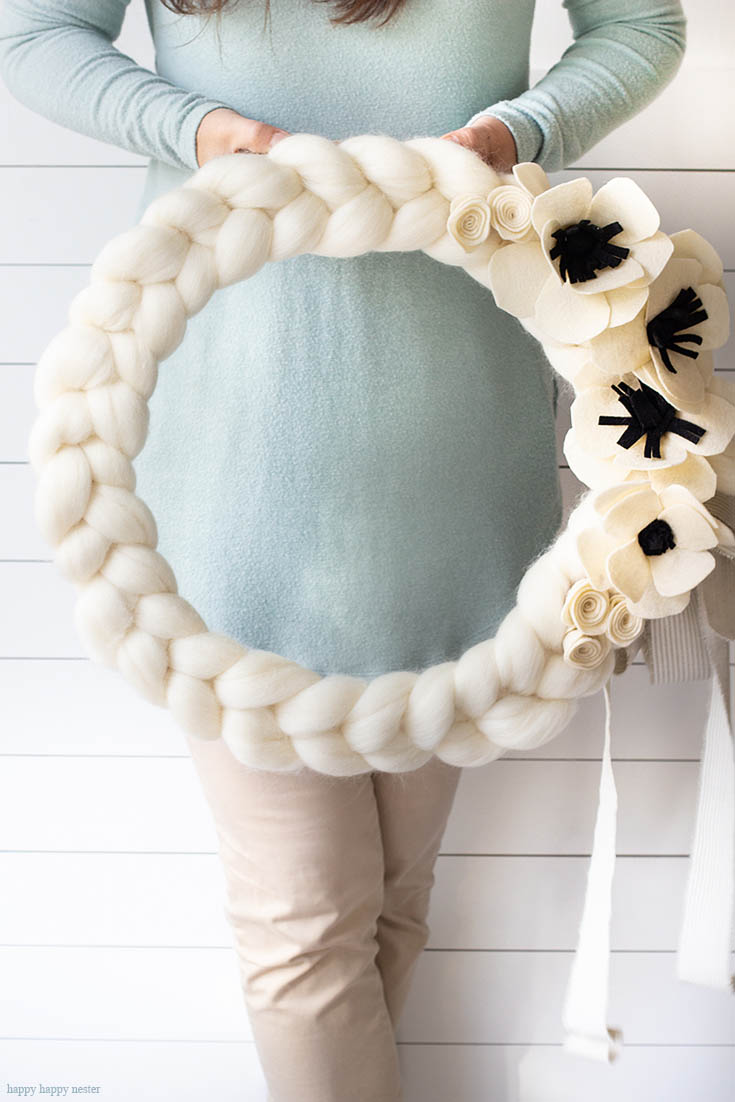 I love this Winter wreath. It makes me really want to go the mountains when I see this. So simple and beautiful.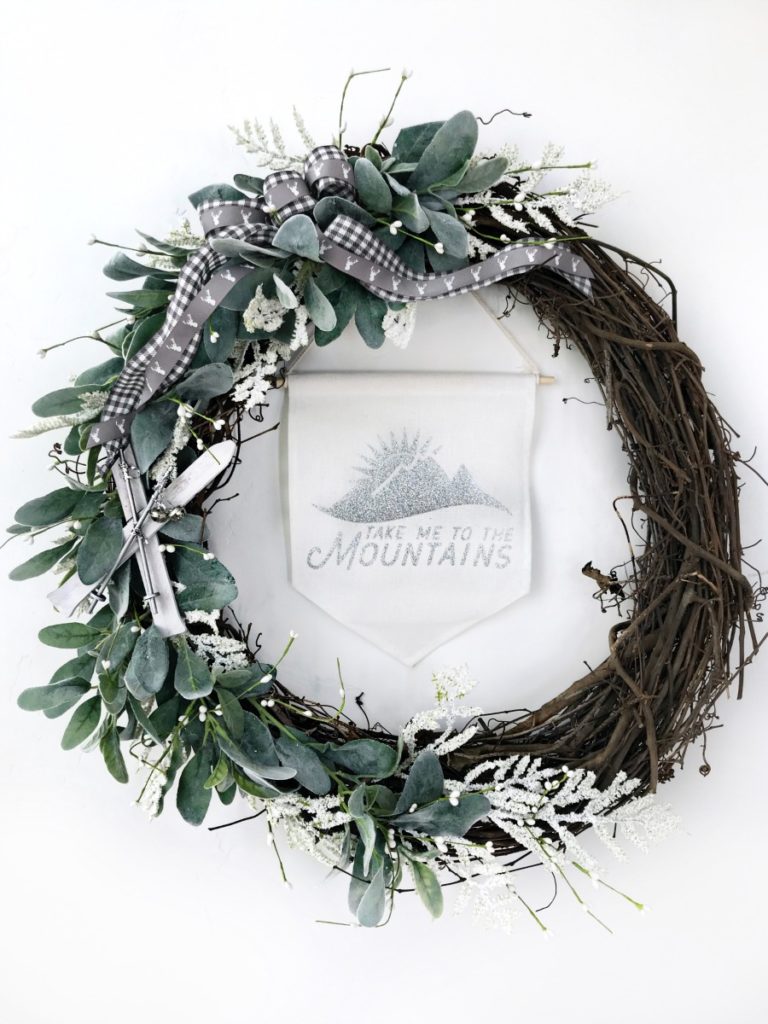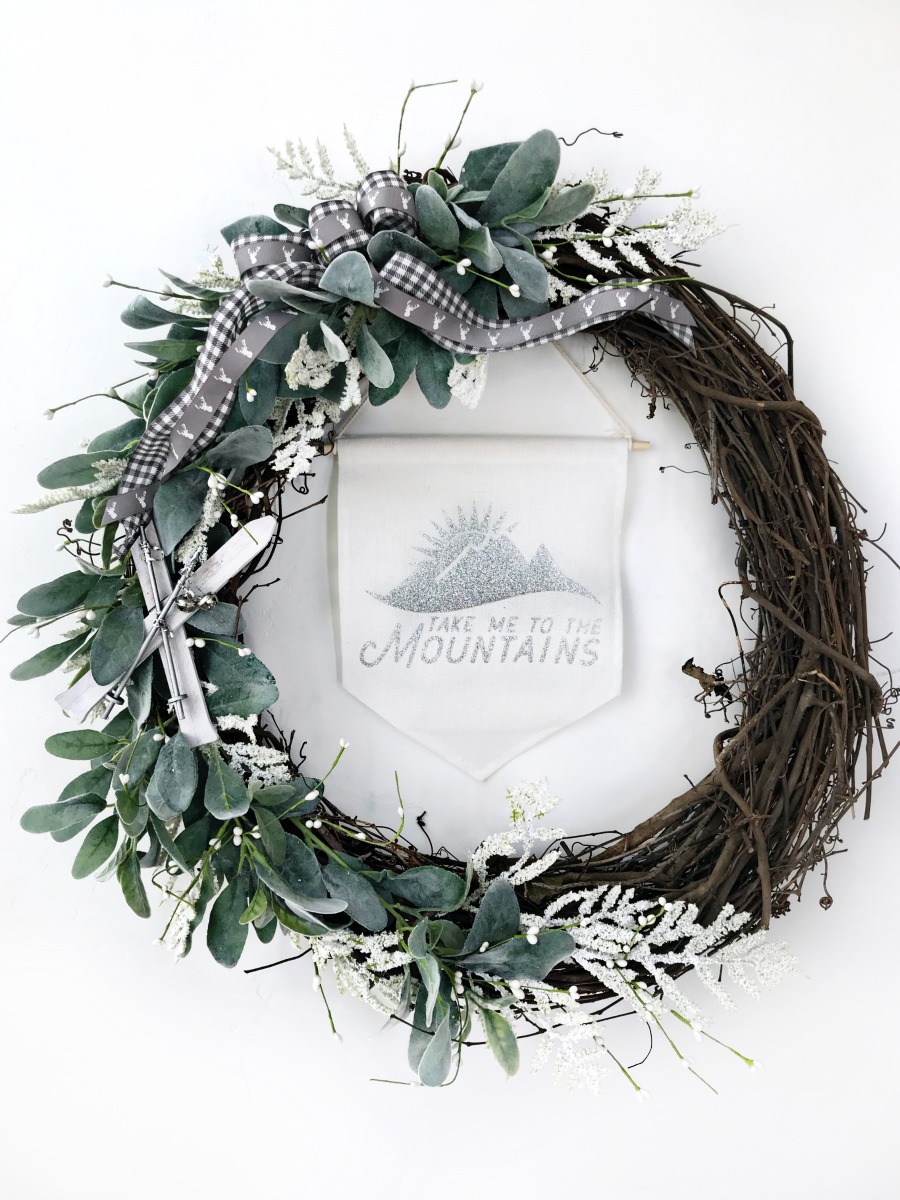 I would have never thought to make a chenille wreath for the New Year. I absolutely love how My 100 Year Old Home wreath turned out. It has such a farmhouse look.
My 100 Year Old Home|How to Make a Chenille Wreath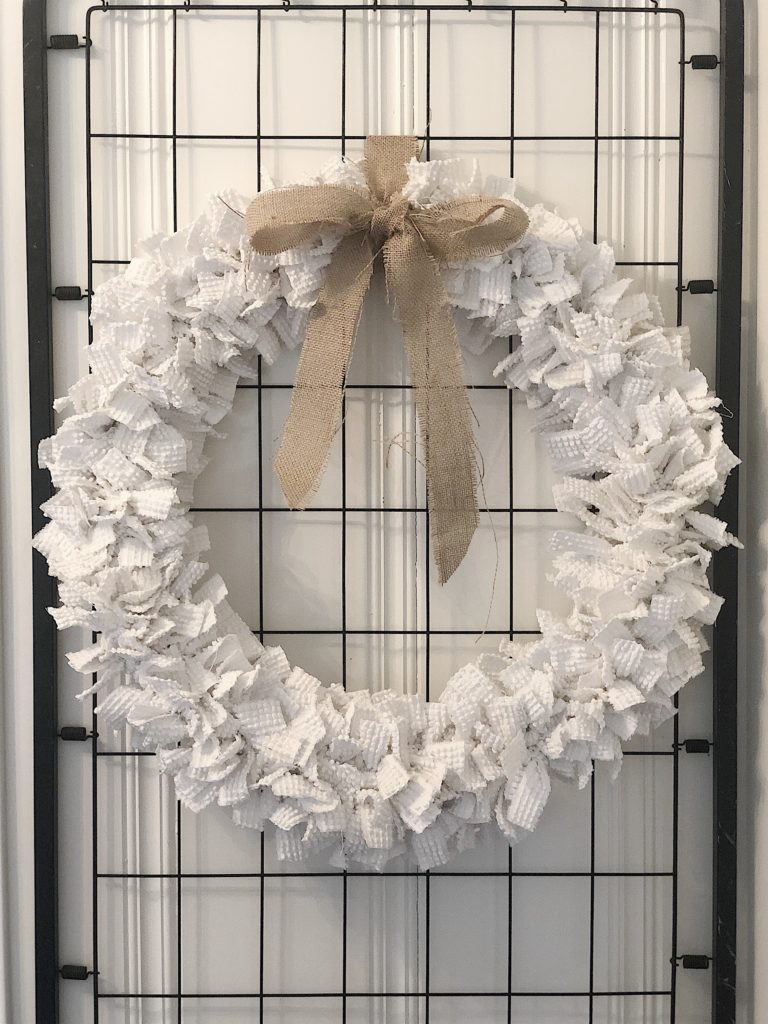 How simple and cute is this idea? Who would have thought you could have made this out of popsicle sticks. This is a great craft for the kids and it is so darling for your front porch.
Tater Tots and Jello|Popsicle Stick Snowflake Wreath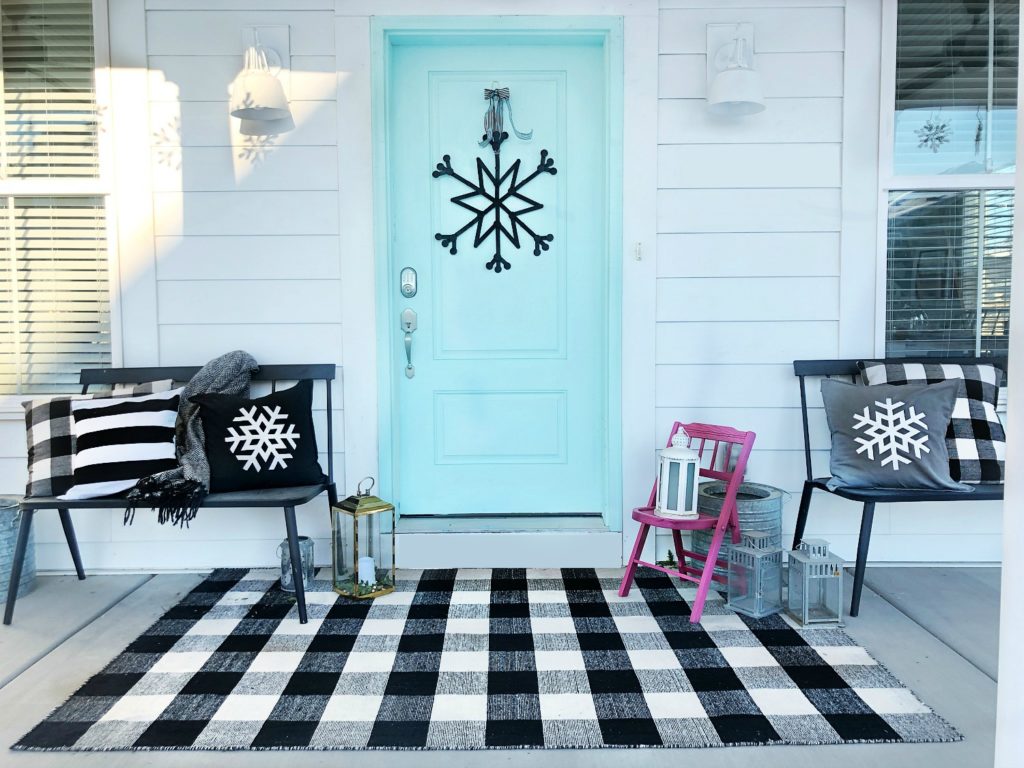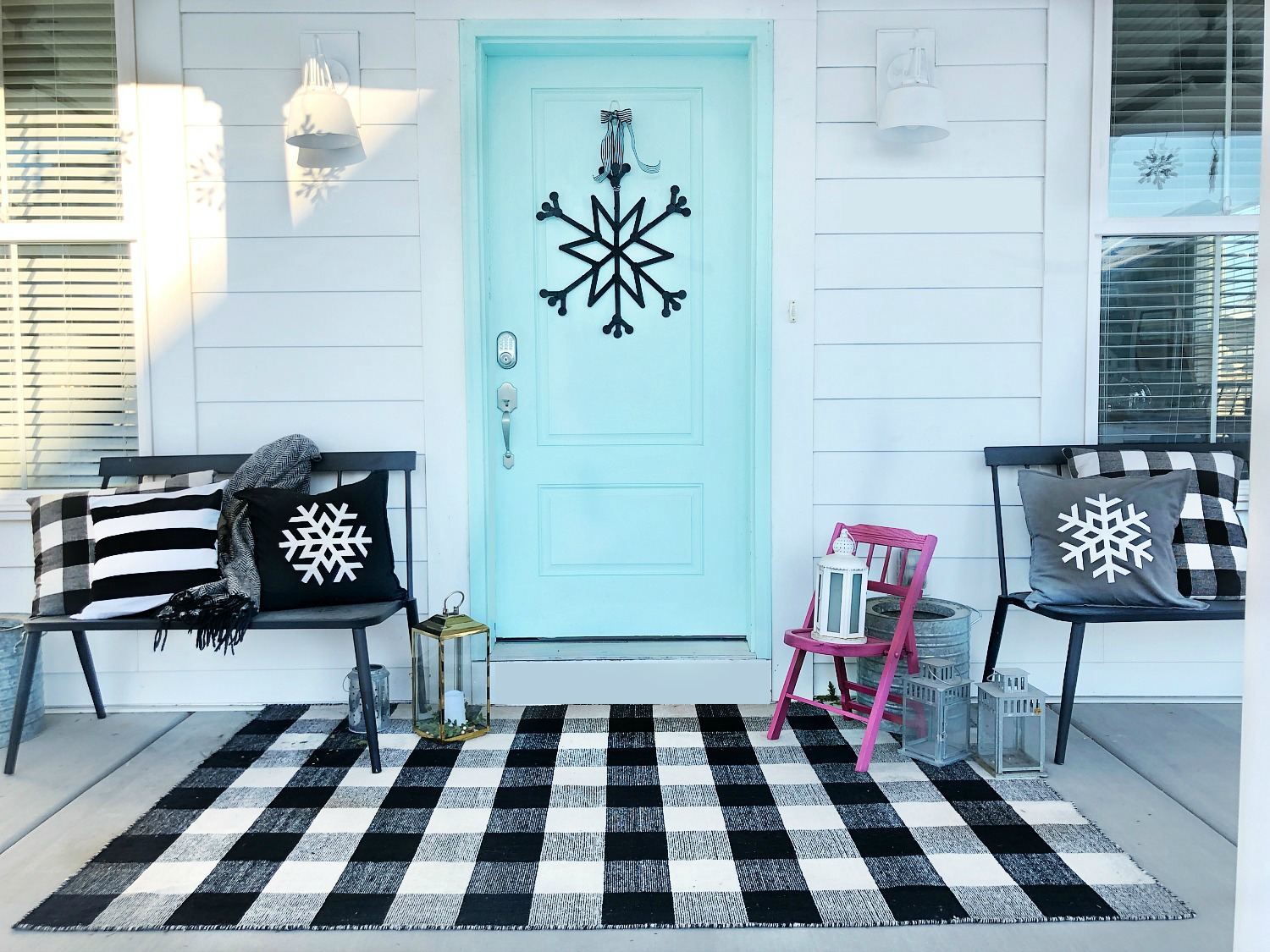 Ashley created this beautiful wreath out of pom poms. I love the little scene at the base of the wreath. This is so pretty and it really has me in the Winter mood.
Modern Glam|Winter Pom Pom Wreath DIY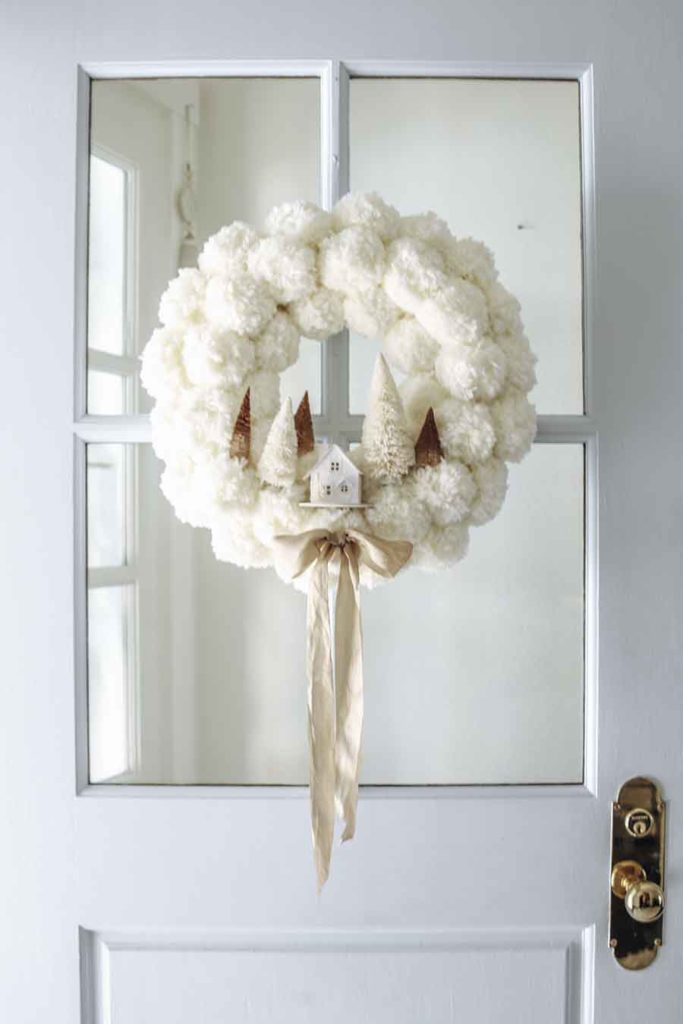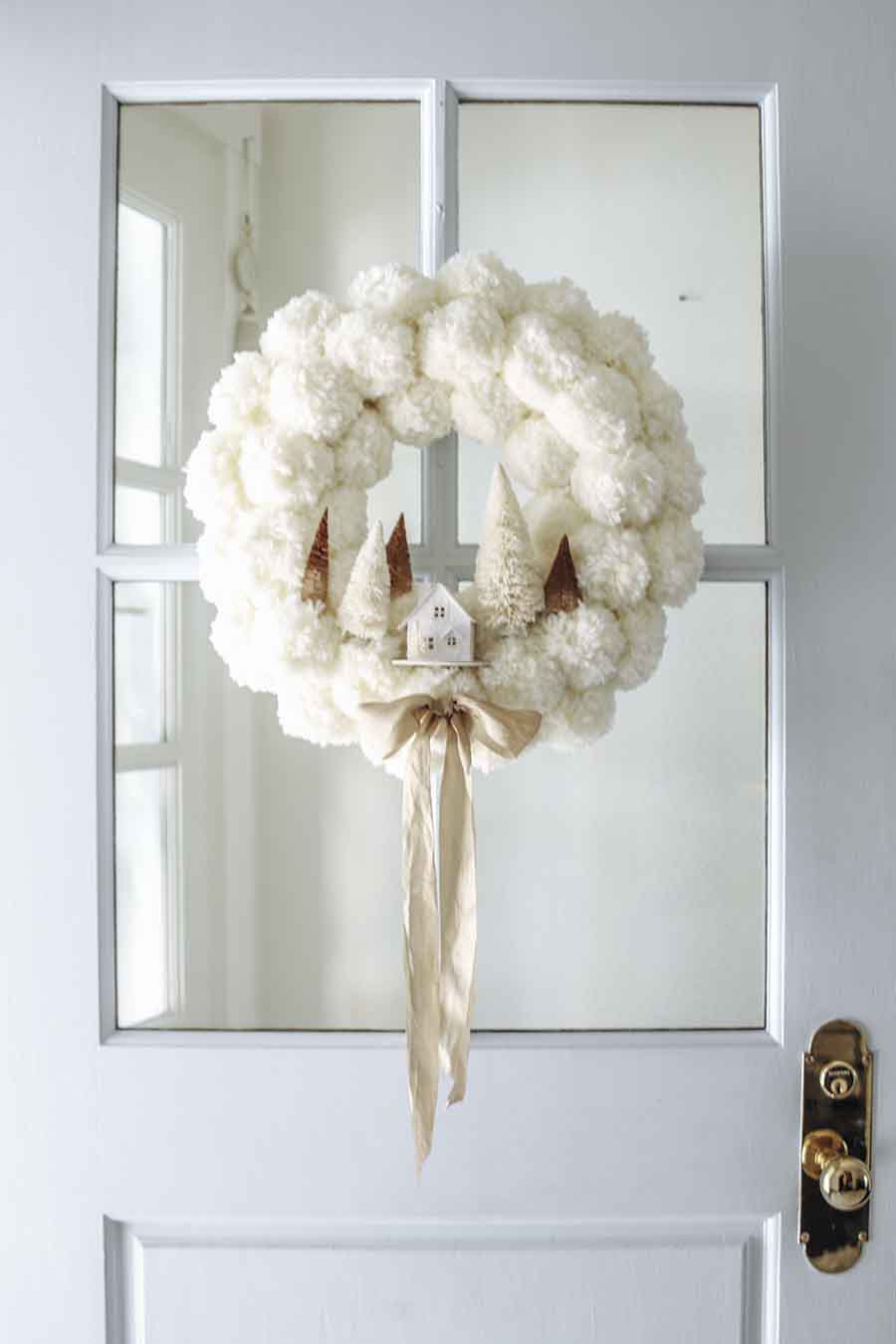 I was thinking wouldn't it be fun to have a New Year's wreath? Of course it would be fun. So I decided to start my new creation with an old twig wreath I had. I am not sure if this is a grape vine wreath, but I do love all the twigs that are scattered around the outside. There are a couple videos on how I created this below.
Tissue Paper Floral Wreath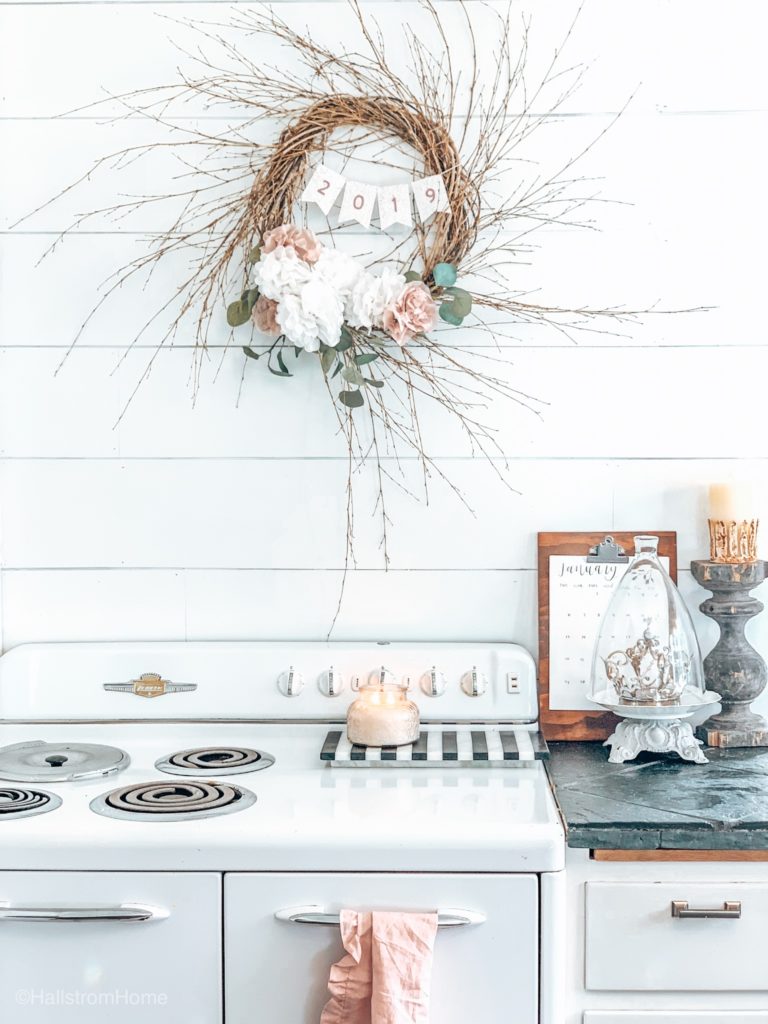 To begin I made some of those pink tissue paper flowers. The tutorial is so fun! You can get creative and use any color you would like. I used this soft pink to brighten the space and get going into the New Year. I am ready to get out of the holidays. Anybody else? Now for the white hydrangea tissue paper flowers I might have cheated.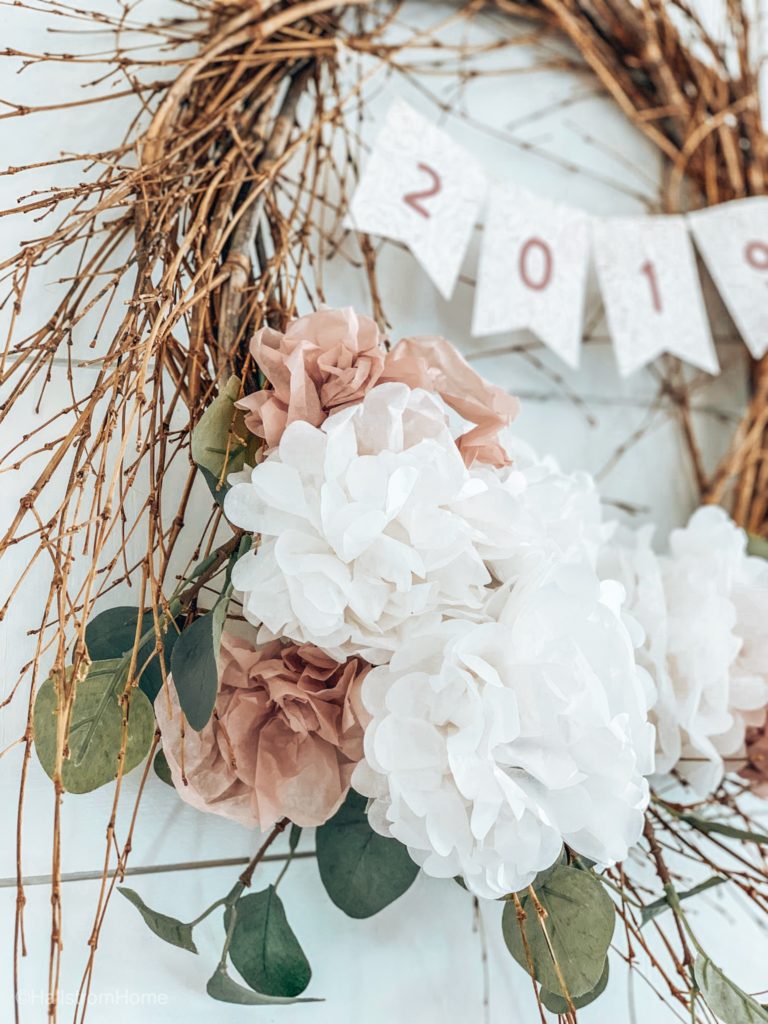 The white tissue paper hydrangeas I got from the store. It came as a garland and all I had to to was spread them apart. But the thing is, they would have been very easy to create as well. I will share a video at the bottom to help you create the white flowers I made. I will also give affiliate links so you can shop this tissue paper floral wreath.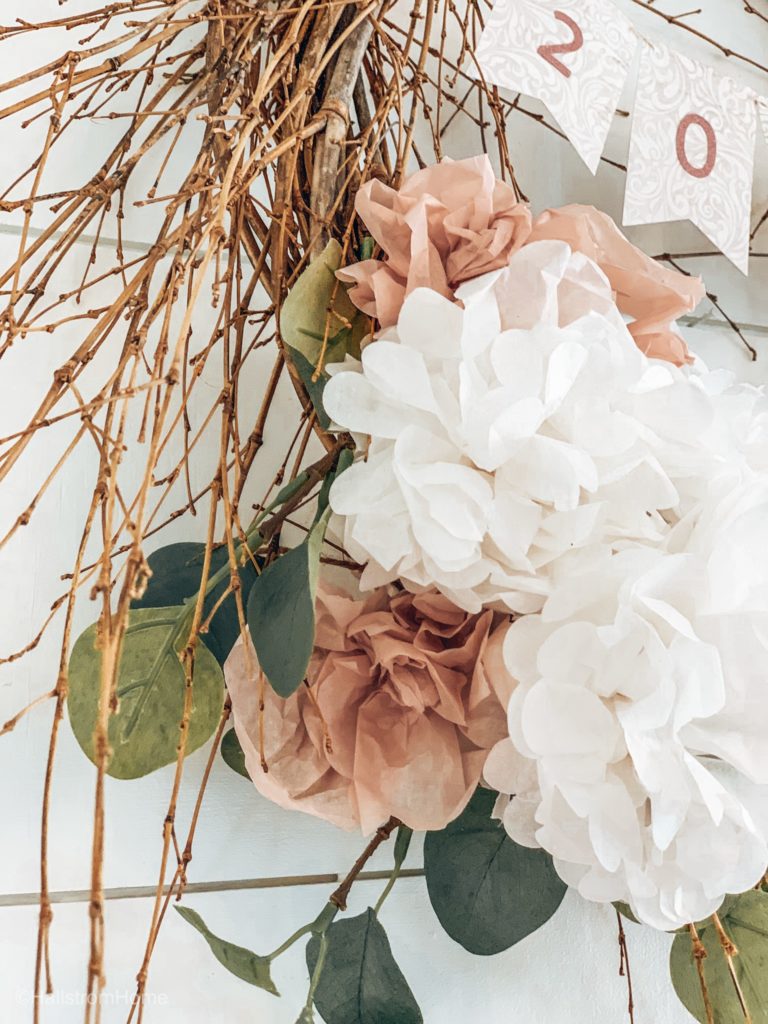 Tissue Paper Floral Wreath
I then began to place the tissue paper flowers on one side of my wreath. Connecting them with the strings that were already attached to the flowers. Then I noticed I needed something more so I added faux eucalyptus. To make this a fun New Year's wreath I added the 2019 banner. That was done with my new Cricut machine. If you follow me on Instagram you would know all about the things we try to make on it. It is a lot of fun, but also a learning process. This was pretty easy to create on the Cricut and it really made this wreath a lot of fun. Perfect for the New Year.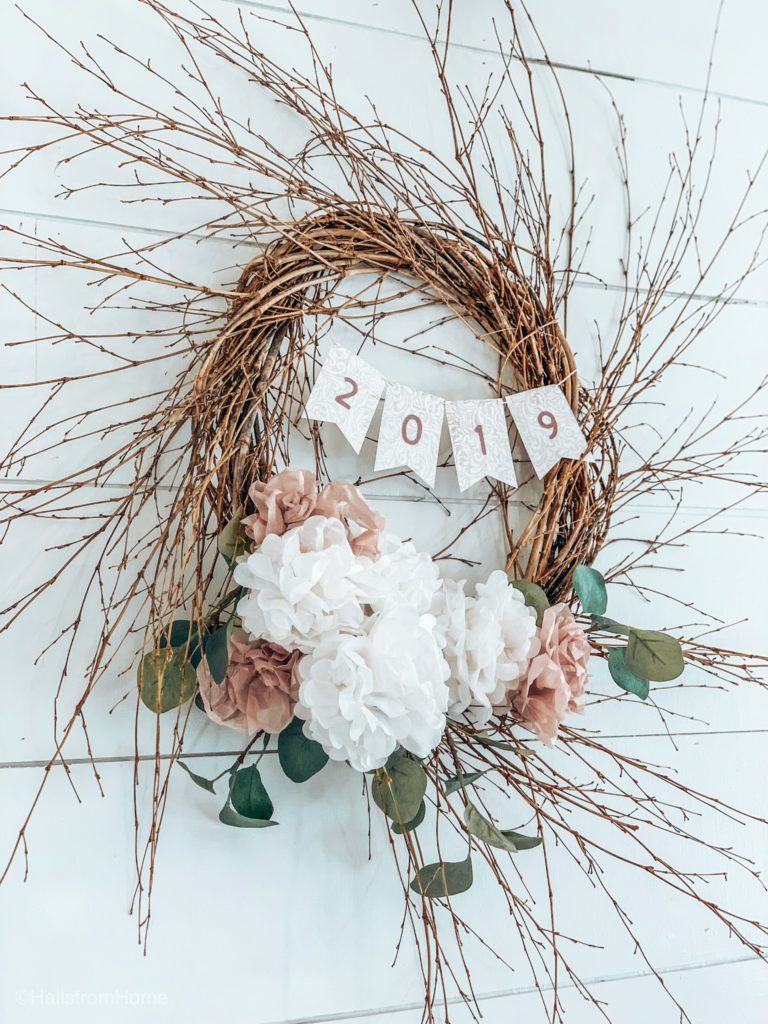 What I love about creating wreaths, is they can be anything you want. So if you want to add tissue paper flowers all around the wreath go right ahead. Use different colored tissue paper, ribbons, greenery, it is all really up to you! Something I did to my last paper flowers was add a little chalk paint for some depth. If you love to create I have many easy chalk painting tips. Here is one of my favorites, faux marble chalk painted table top tutorial. I hope you have fun creating for this New Year.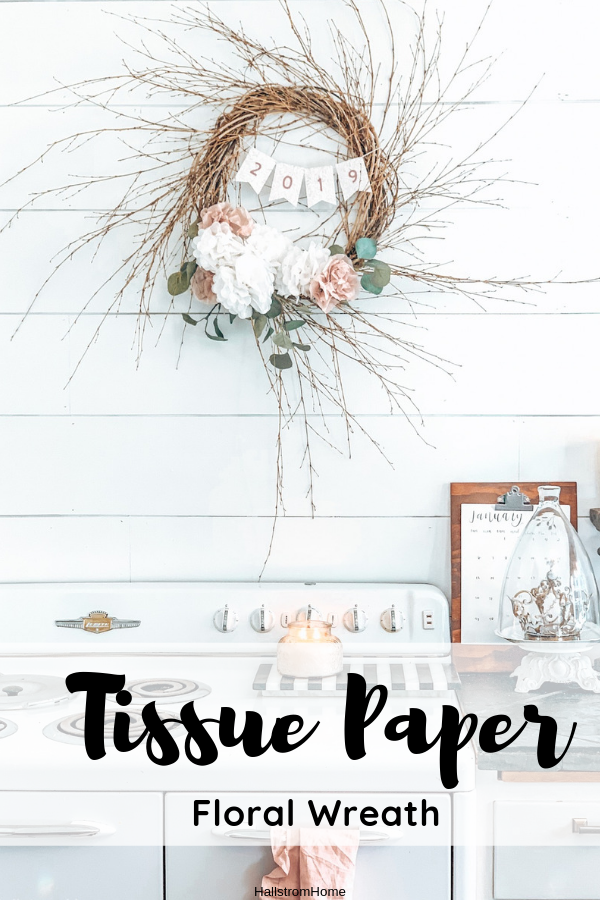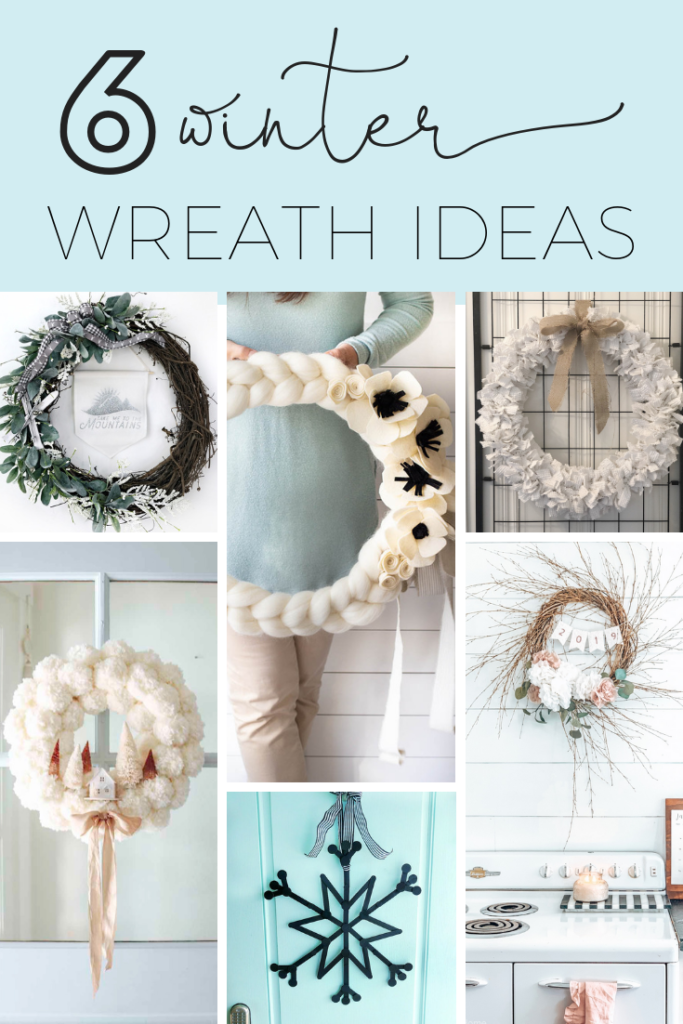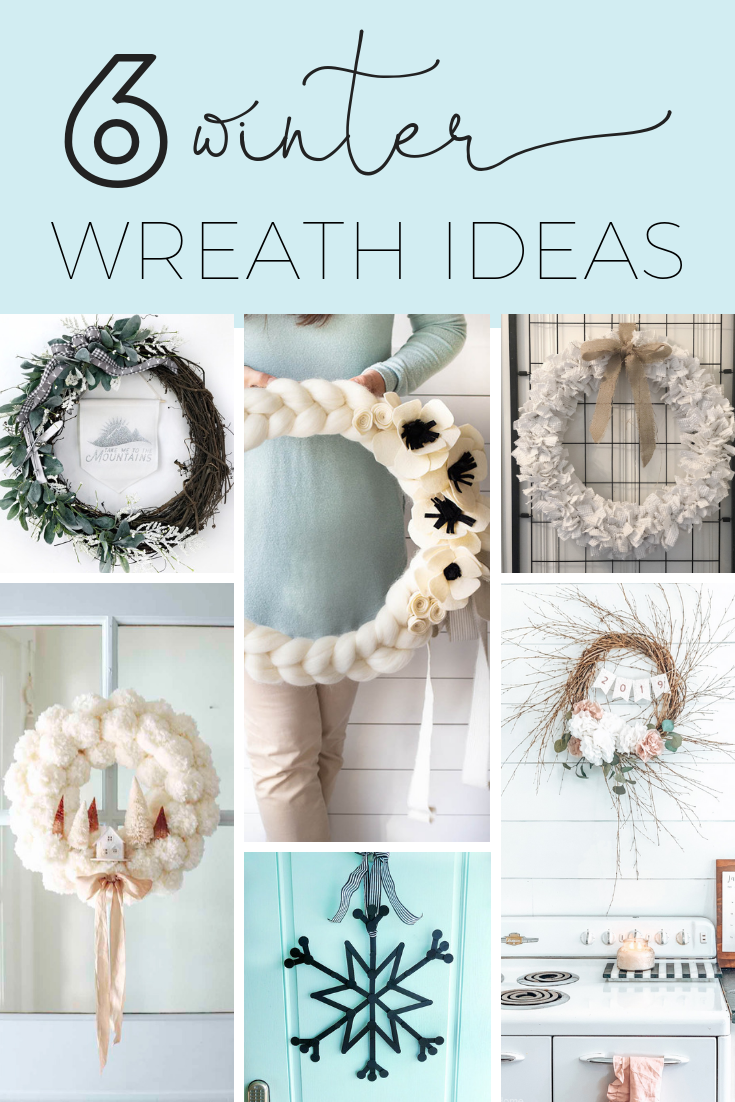 We offer a lot of craft tutorials, recipes and design ideas on the blog so I hope you'll join us by signing up for our once a week email with an update on what we just created for you all. I also have a link below on some decorating tips.
Decorating: Start Small