This year I made a Pom Pom wreath that I can use for Valentine's Day and Easter since it turned out so cute. Here is a little DIY Pom Pom Wreath tutorial for those who love pom poms as much as I do.
Be sure to sign up for my email to get new recipes, crafts and home ideas in your inbox, plus access to our free printable vault! *This post contains affiliate links*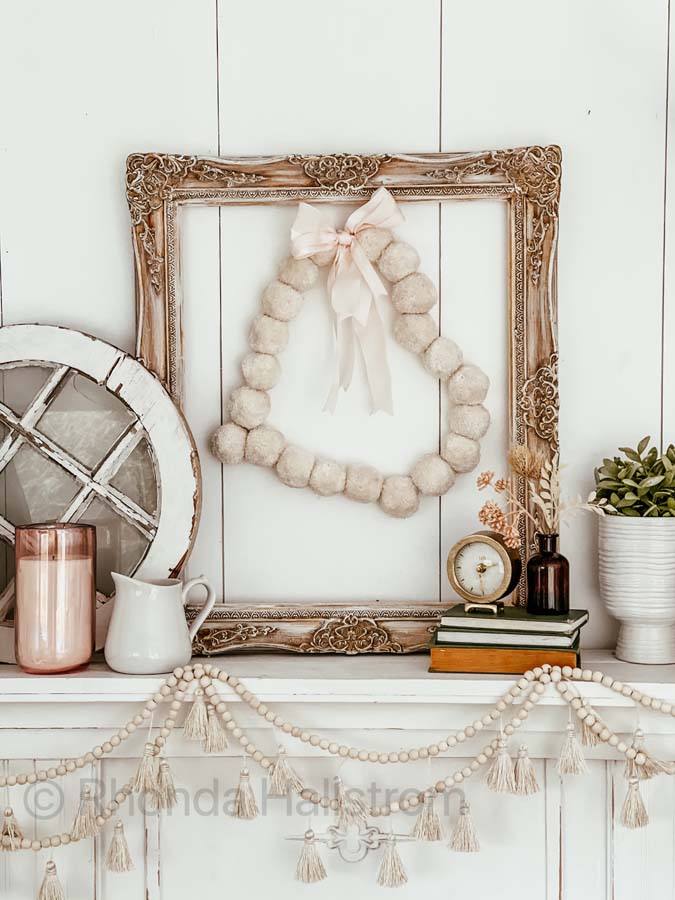 Valentine Wreath Tutorial
Supplies:
Wreath Base
Pom Poms
Pom Pom Maker
Yarn
Hot Glue Gun
Ribbon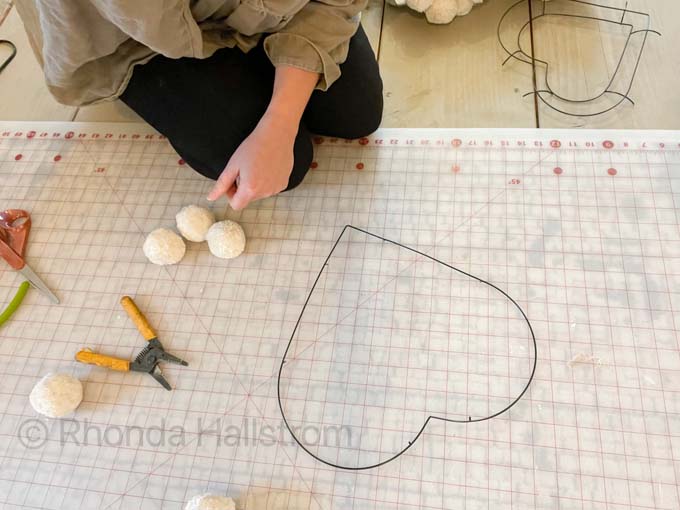 How to Make a Pom Pom Wreath
Step 1 : Start with your wreath base. I purchased my heart wreath base from the Dollar Store. To start I cut the inside extra wire out but you can leave it connected if you want a thicker wreath. I have a tutorial video down below you can watch to see what I cut off.
Step 2 : Make your pom poms. This time I bought my pom poms or you can also make the yourself if you have the supples. Here's a tutorial on how to make your pom poms.
Step 3 : Glue the pom poms on. I simply wrapped some of the fuzz on the pom pom around the wire and then glued it to get them to stay. This took me about five minutes for this simple DIY then I got to decorating.
If you are looking chunky knit yarn, I purchase my yarn from BeCozy. She has many awesome options for crafts and home decor. Use the code R10 you can get a 10% discount here.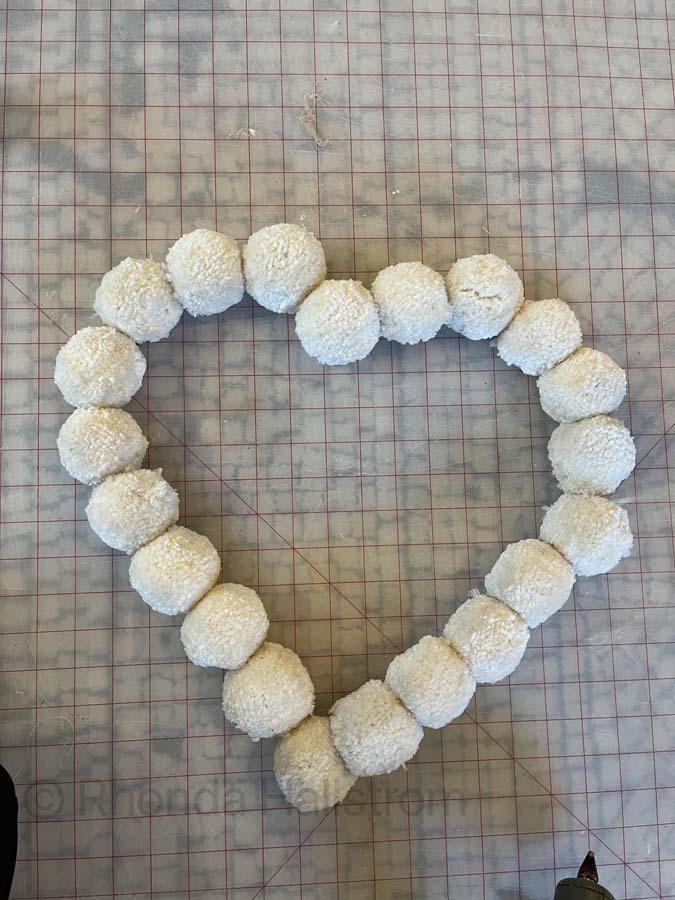 Here's my video tutorial I made showing how I put my wreath together:
How to Decorate for Valentine's Day
I layered this wreath with some shabby chic decor and Valentine's Day hearts. We will get the hearts up on the blog next week if we stay on schedule 😉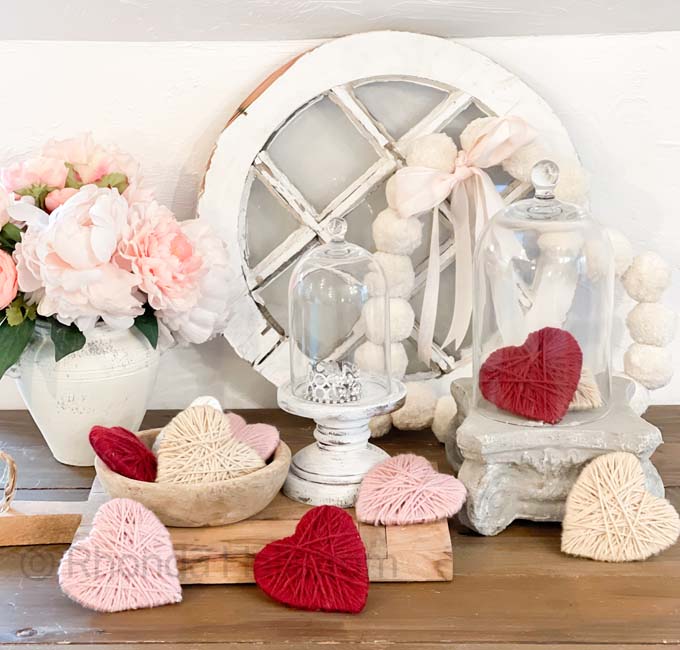 Shabby Chic Decor
I love this wreath because it's so simple and I can use it for Easter and Valentine's decor. You can get a different wreath base so you can use it for any occasion. I went with a heart to decorate for the upcoming holidays. I look forward to making more of these.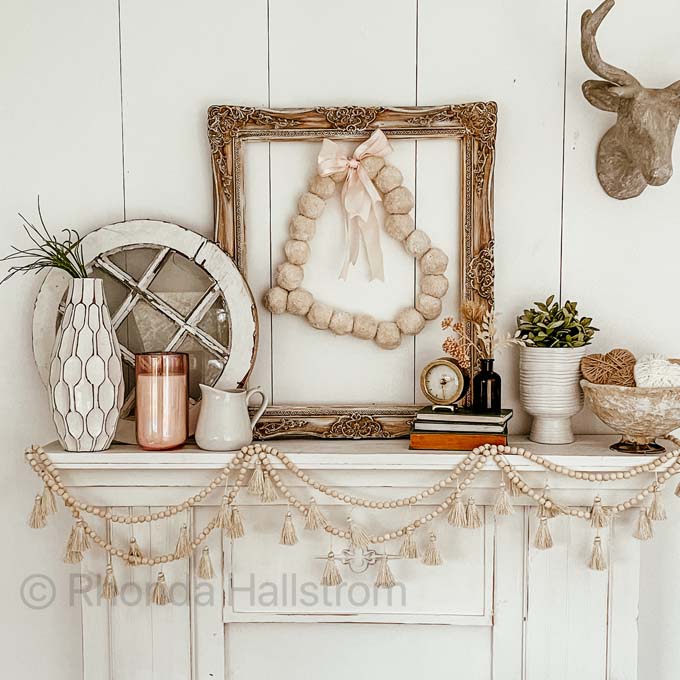 Here's also another great wreath idea on how to make a fabric wreath. Thanks for stopping. Be sure to check out our Pinterest wreath board for more ideas on wreath making.
For simple Dollar Store Hack check out our blog post.