When it's Christmas season that means it's time for fun diy's! This week we created a Yarn Tree DIY with Twinkle Lights, they are so fun and super easy. They add such a whimsical touch to your Christmas decor.
Be sure to sign up for my email to get new recipes, crafts and home ideas in your inbox!

Yarn Tree DIY with Twinkle Lights
This is one of the easiest diy's I have ever done and it's so stinkin cute! I purchased some tree cones and creamy yarn. Make sure you have a glue gun or spray glue handy. I personally would use spray glue. To begin you spray the bottom section of your tree cone. Then with your yarn start wrapping.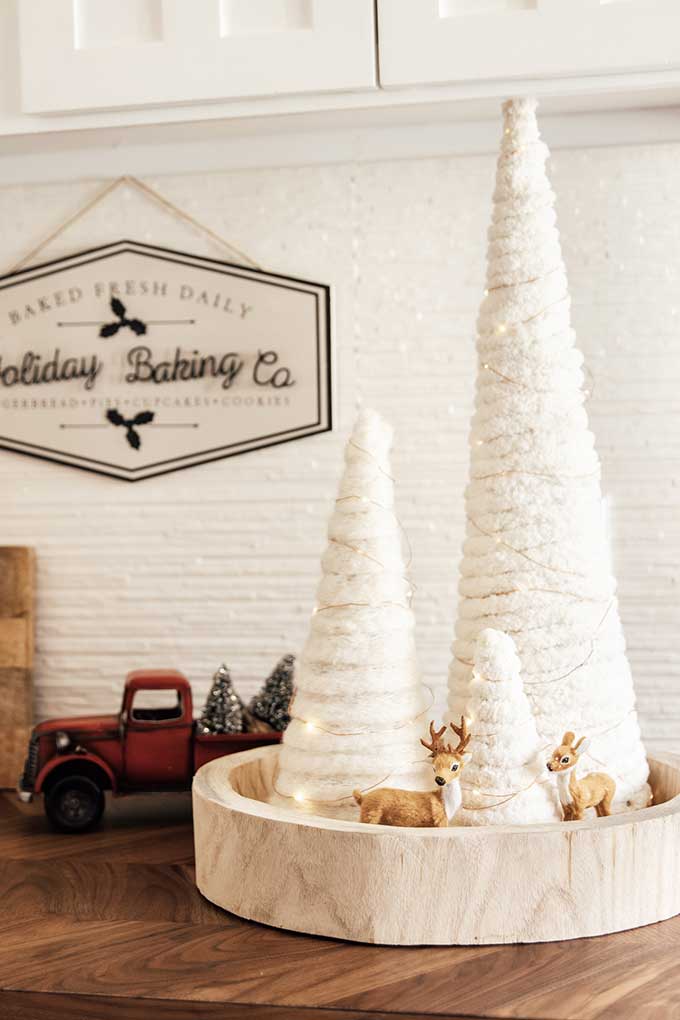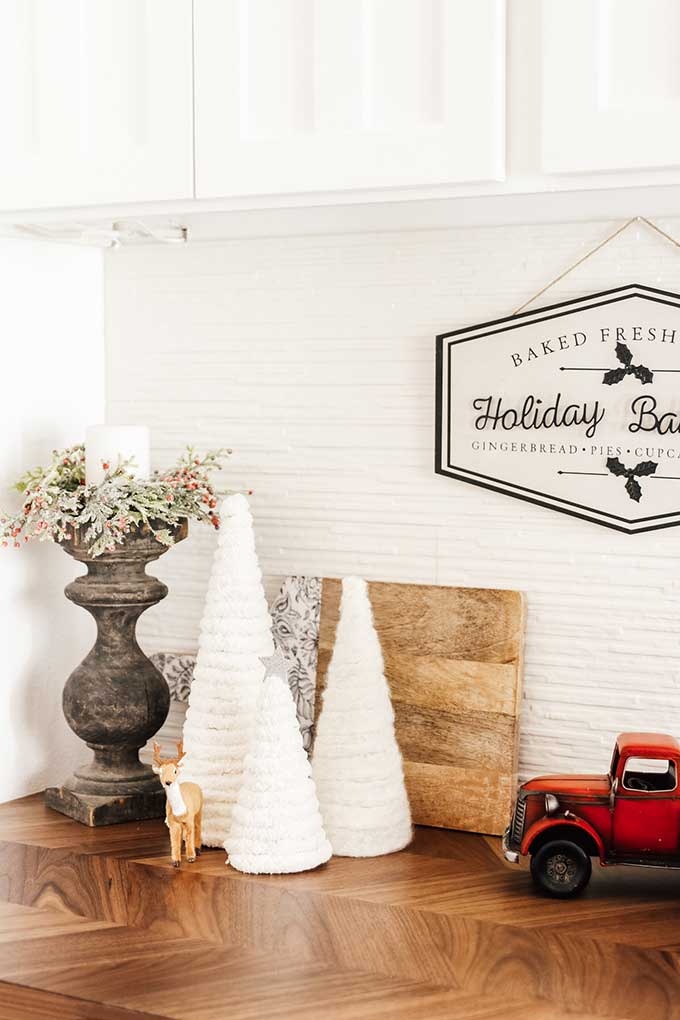 White Farmhouse Christmas Tree
While working in sections just spray the glue and warp your yarn. That's it!! I know, so simple. If you want to add a final touch you can add a pretty star at the top or twinkle lights. If you know me, you know I added both. I don't think I could live without twinkle lights. They just make any space so cozy and in spirit for the holidays. Check out another way you can create a fun look with diy yarn trees.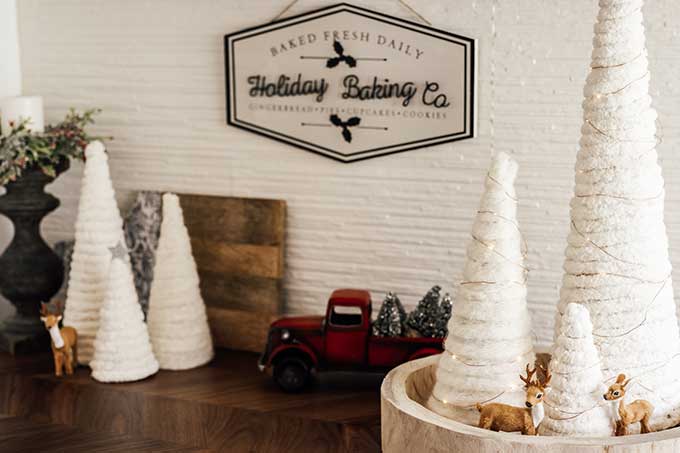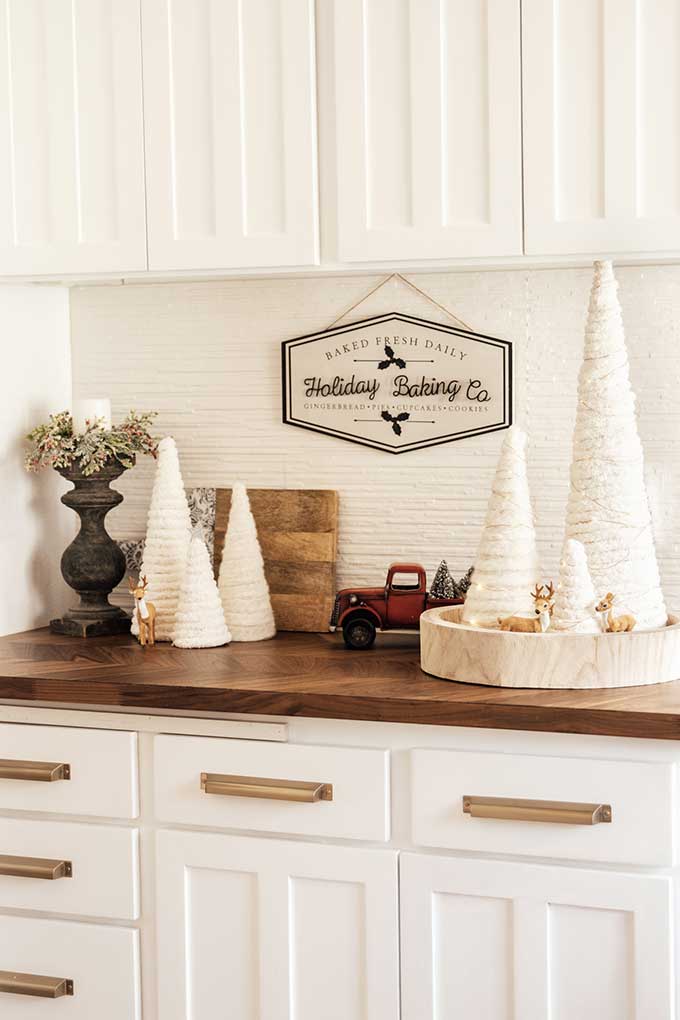 How to Keep Christmas Simple
To change it up you can create a fun colorful Christmas. You can do that by using different colored yarn and sparkling stars. I wanted to keep mine simple this time, so I could use these almost anywhere. I am all about keeping Christmas simple, I used to try to be superwoman but I just can't do that anymore! Read all about how I like to keep Christmas easy and meaningful.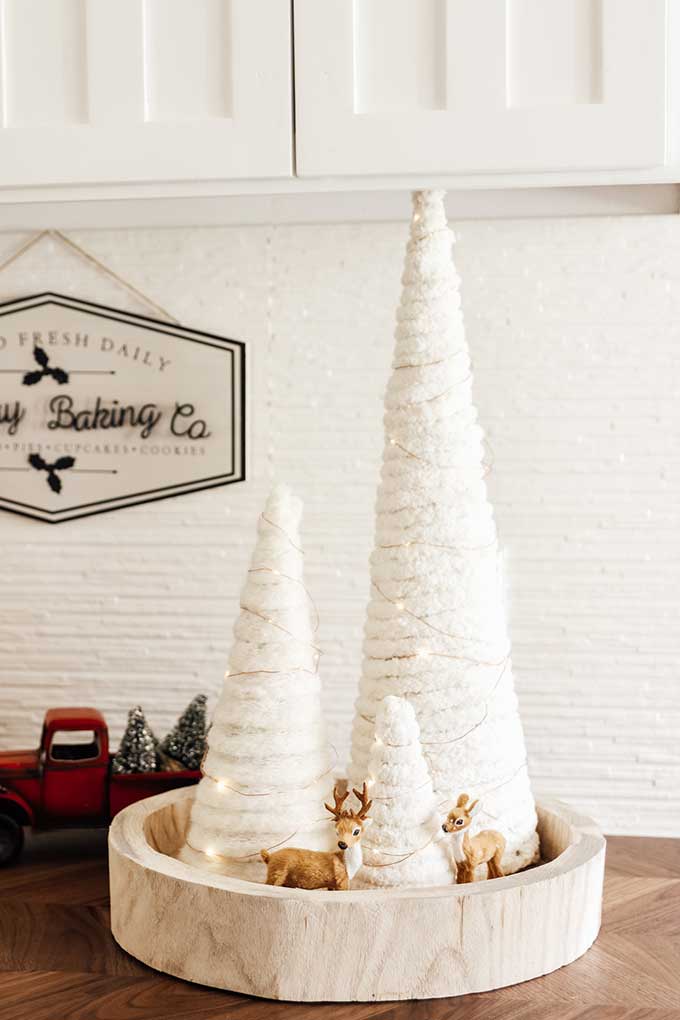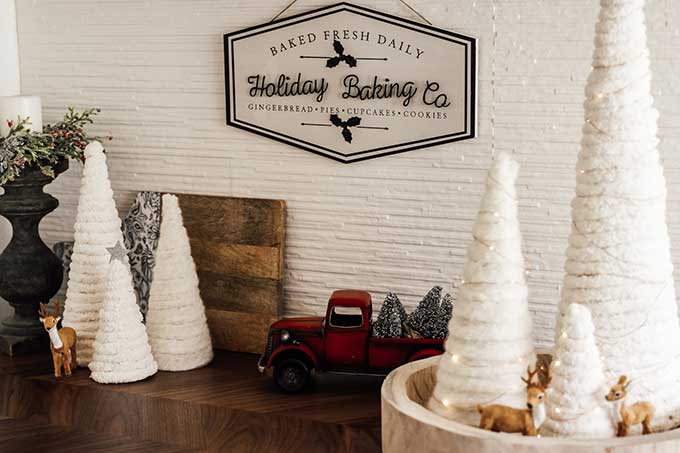 Lately I have been making lots of fun crafts. We created a very stunning mantel that even has pom poms! If you want more ideas for using pom poms for your Christmas decor, I also have a winter tablescape with pom poms and a beautiful bedroom with pom poms in a few easy steps.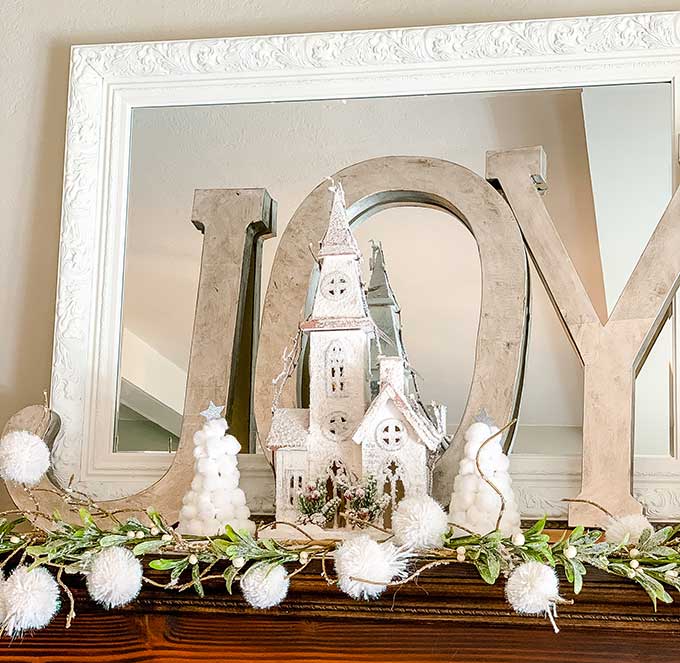 We even made the trees with pom poms. This is a little more time consuming, as you have to glue on each pom pom. But they are oh so cute. Ok well I will admit the one on the left was my first try and it is a bit crusty, but still cute!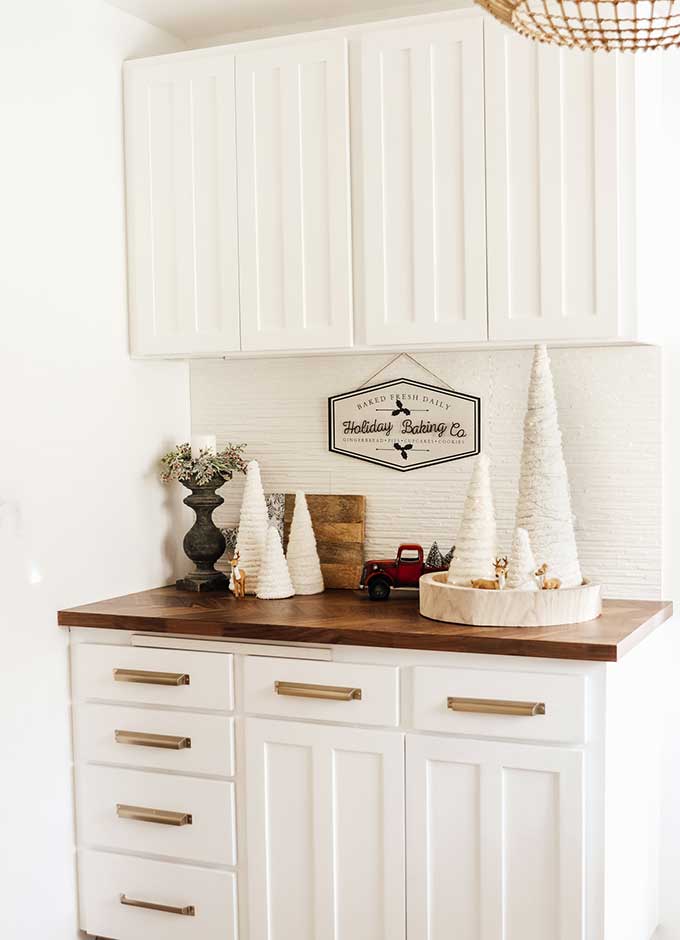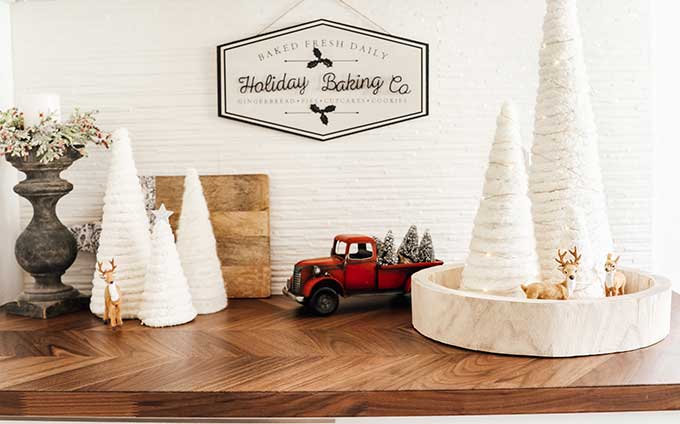 Hallstrom Home Community
I would love for you to join our community. We have a Facebook group, where I share what is going on at Hallstrom Home and they get the inside scoop on fun diys, crafts, and life around here. It is a place where you can get to know one another and ask questions.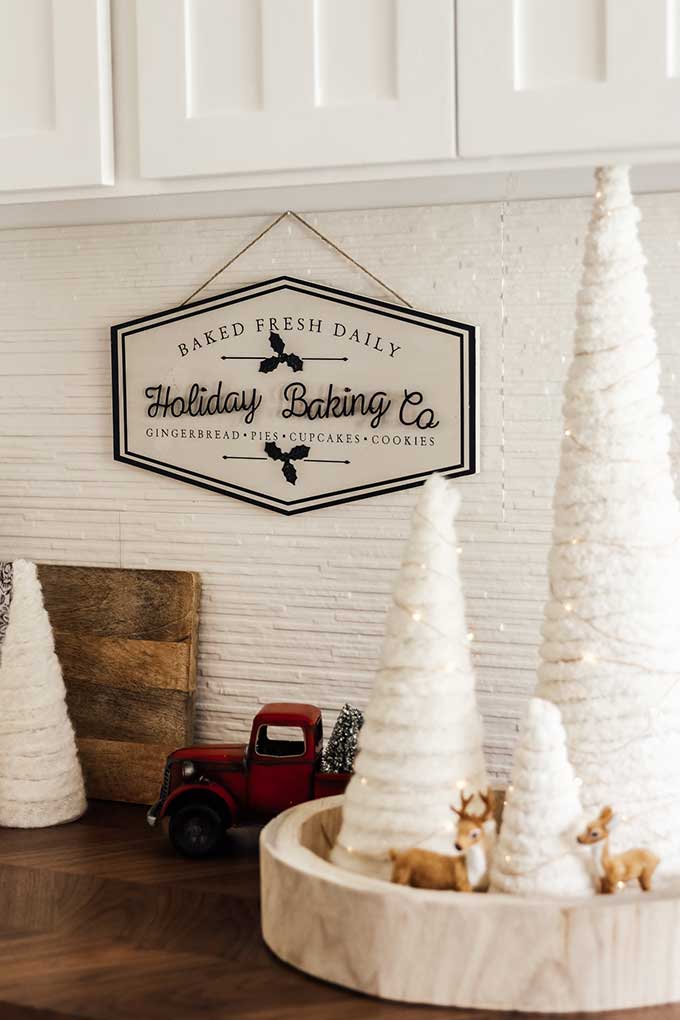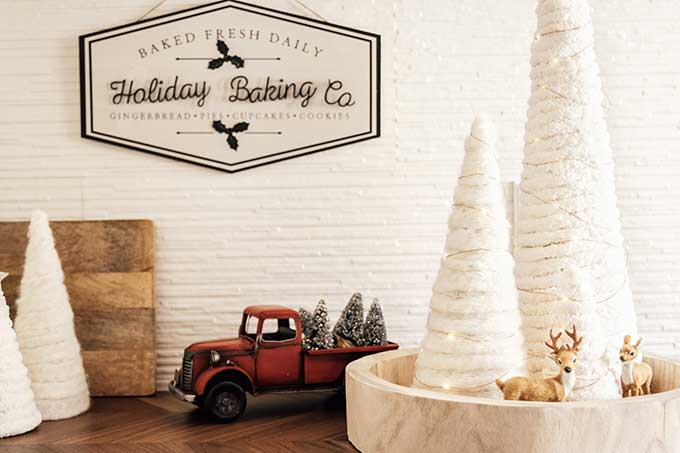 I hope you have some fun creating this winter! Below I will share some affiliate links so you can shop the post and get started crafting.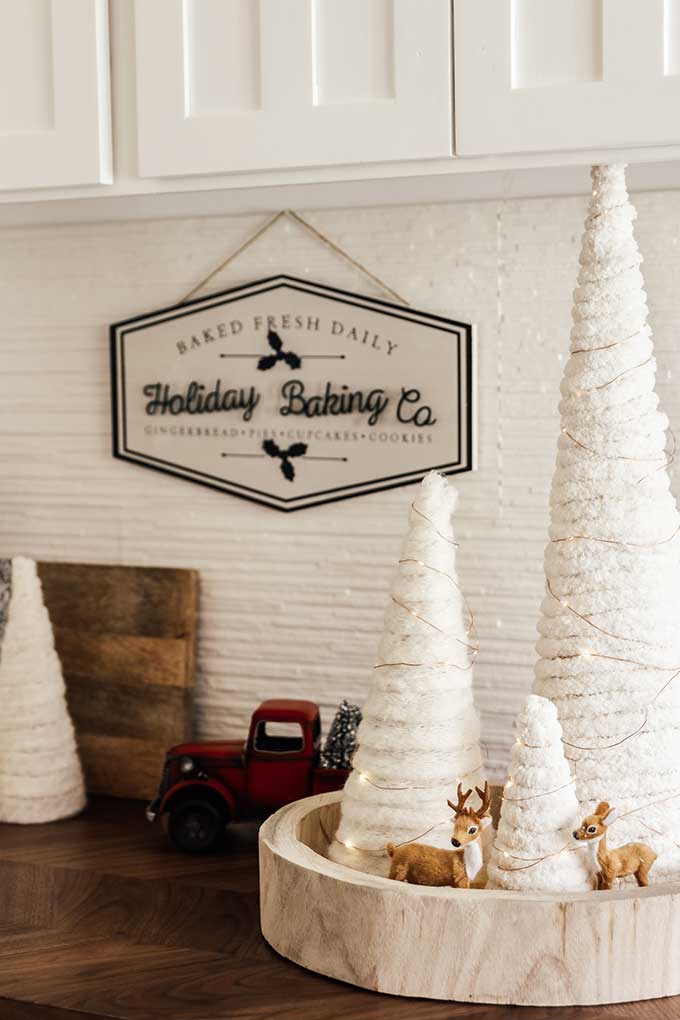 Thanks for stopping by! Below is a link to a video tutorial on this. I would love to see your yarn tree diys, so tag my in your posts over on Instagram.