You got to have a bathroom in the house, so why not make it beautiful?! Here are 13 Beautiful Farmhouse Bathrooms. They are so trendy and have a gorgeous farmhouse look, you'll want to check it out! Decorating a bathroom can be difficult, especially if it is such a small space. That is why I wanted to give you some inspiration to show how these people decorated their bathroom effortlessly.

13 Beautiful Farmhouse Bathrooms
All the wood really creates a farmhouse feel. But of course shiplap is a must. I am in love with shiplap! Do you like shiplap? Having a farmhouse bathroom vanity that really fits the space will make a huge difference in making your bathroom feel bigger.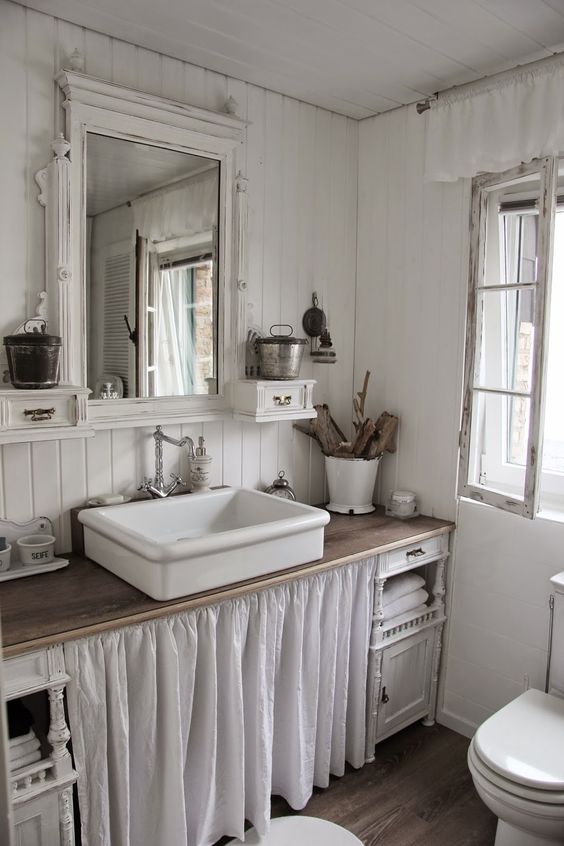 This is so shabby chic! I love all the white and distressing. Please can this be my bathroom. I love this look, shabby chic is something that I will always love. I started out on my first Etsy shop doing all shabby chic, I still do and I love when I have the time to create all those lovely items.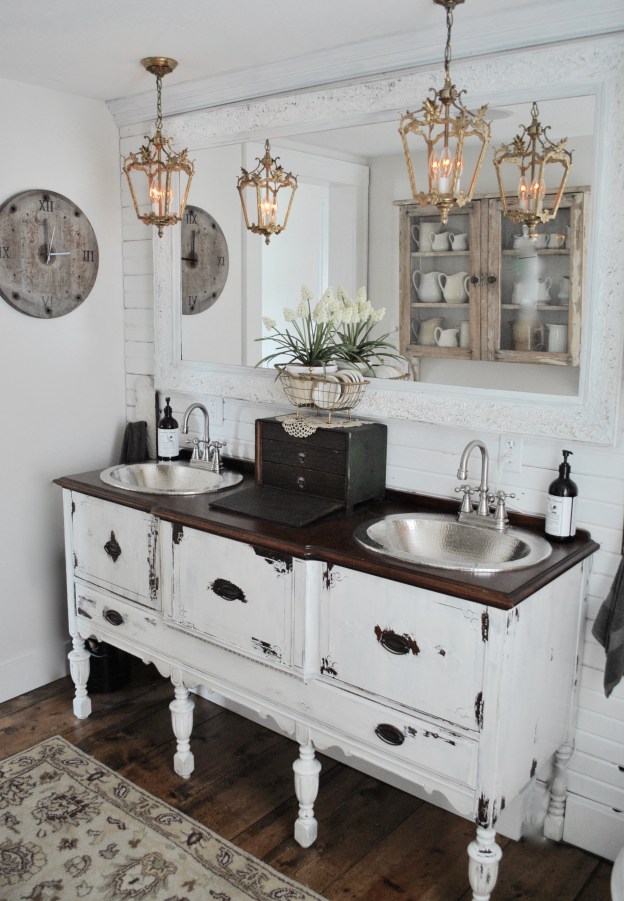 Those light fixtures are to die for! I think I need them in my life. Having gold and silver as accents really gives a chic look to any farmhouse bathroom.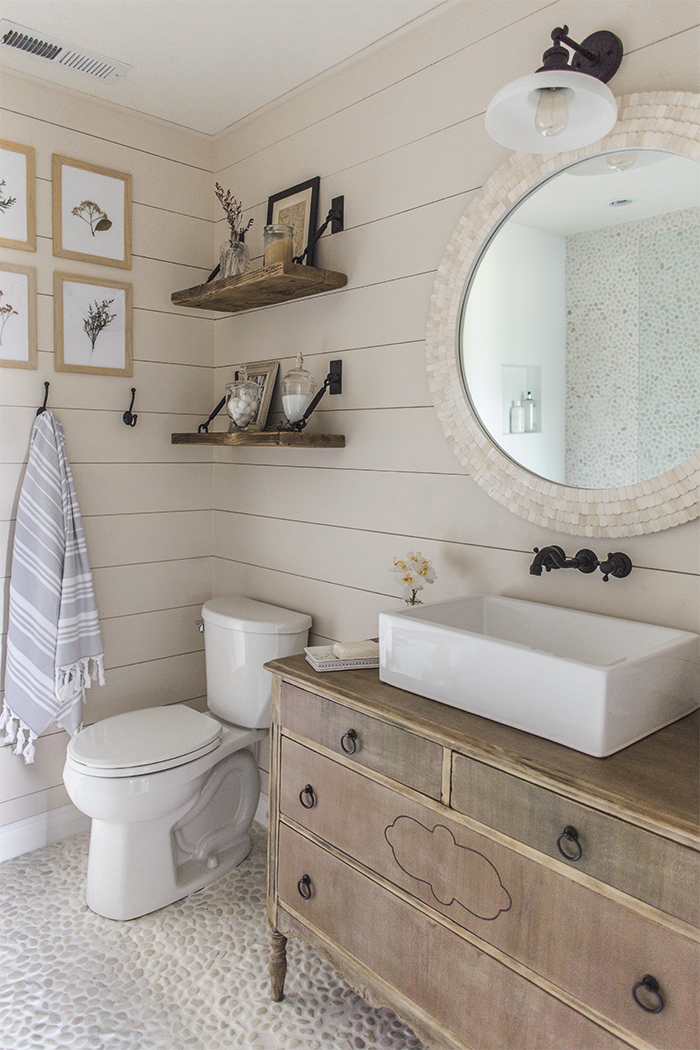 All natural colors in a bathroom will always look good, especially for a farmhouse bathroom. More shiplap will always work. I love how simple this look is.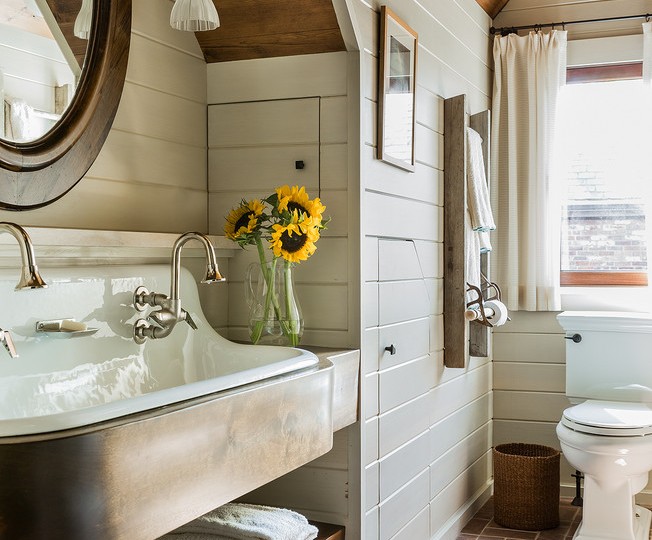 This is so gorgeous. The shiplap, the sunflowers, and that sink. I could just keep going on about this one! This little bathroom is perfectly placed out and it is functional. It has a gorgeous farmhouse vanity with the wood and the large farmhouse sink to go along with it.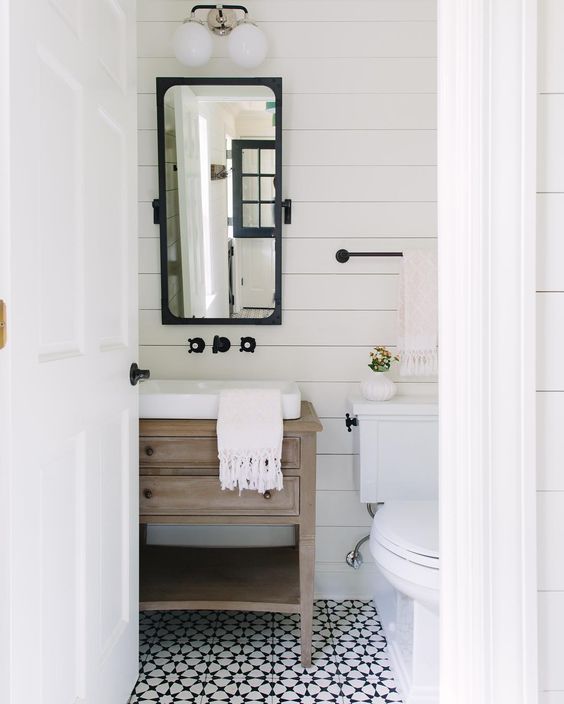 Such a beautiful modern farmhouse bathroom. Simple and functional, that's my kind of bathroom. I am loving that farmhouse bathroom vanity. It is so simple, but it really finishes off the look.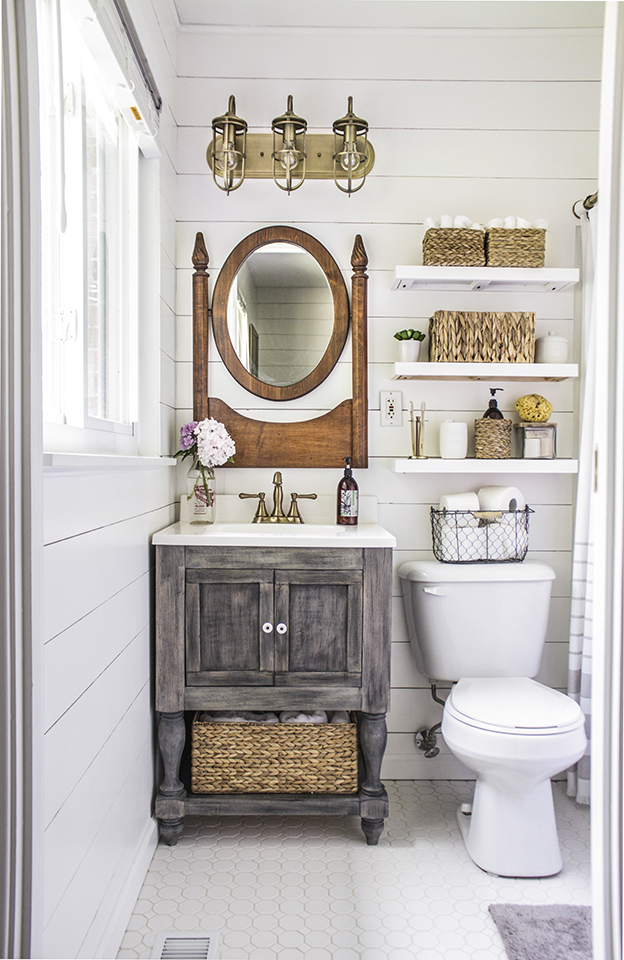 This mirror is amazing! Keep on reading if you want to check our more wonderful bathrooms. To add a more shabby chic look to your bathroom, I sell ruffle linen shower curtains in my shop.
13 Beautiful Farmhouse Bathrooms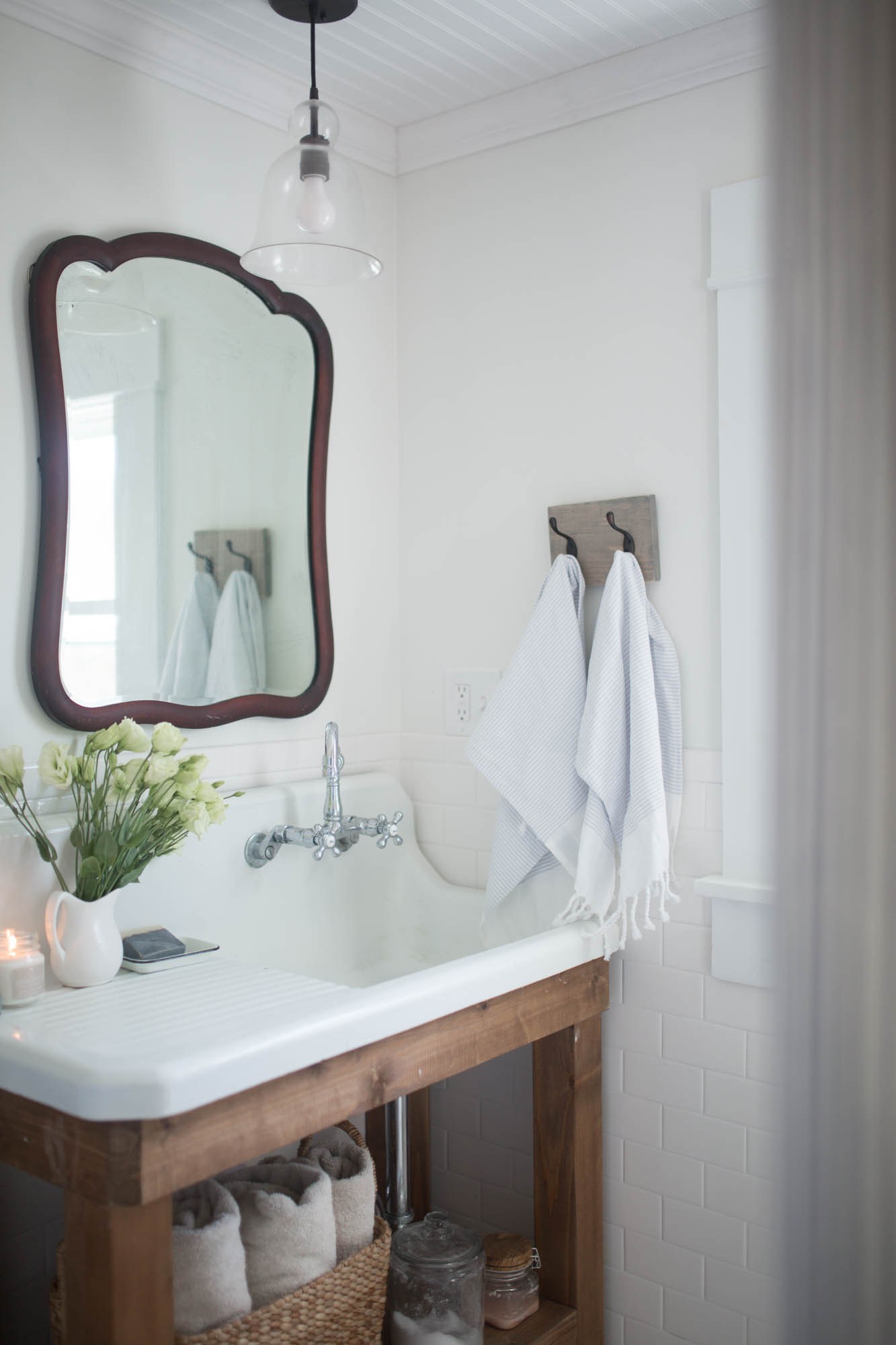 The white sink and counter top against the wood is beautiful. Let me know what farmhouse bathroom is your favorite. I just can't decide, they are all too gorgeous.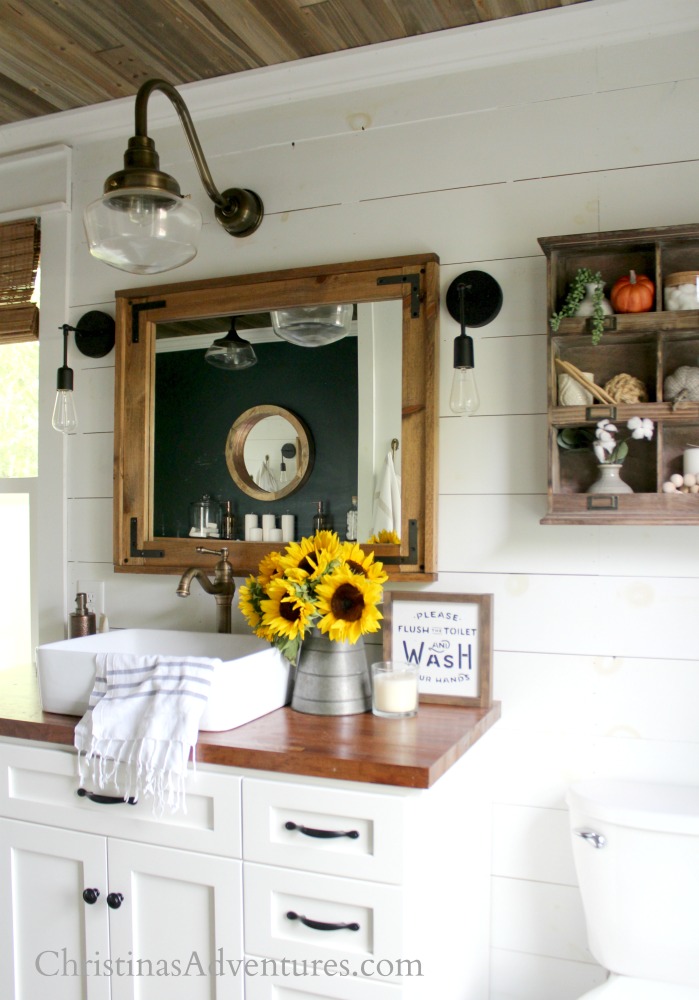 Some more shiplap done! If you're looking to do shiplap I have an easy tutorial to follow.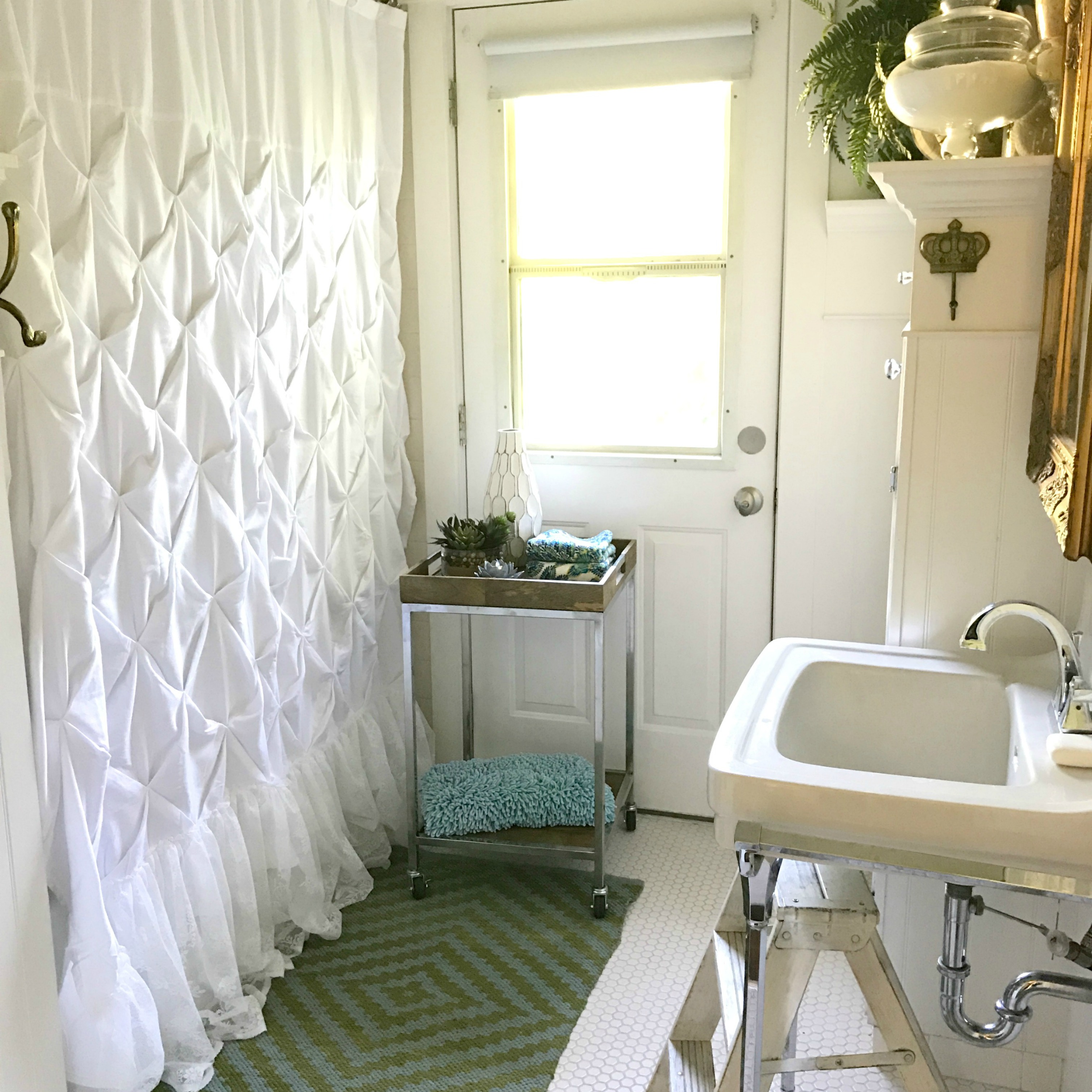 In my small farmhouse bathroom we go for convenience and style. Take a look at how I updated my bathroom. You can also shop some of my handmade shower curtains in my Etsy shop.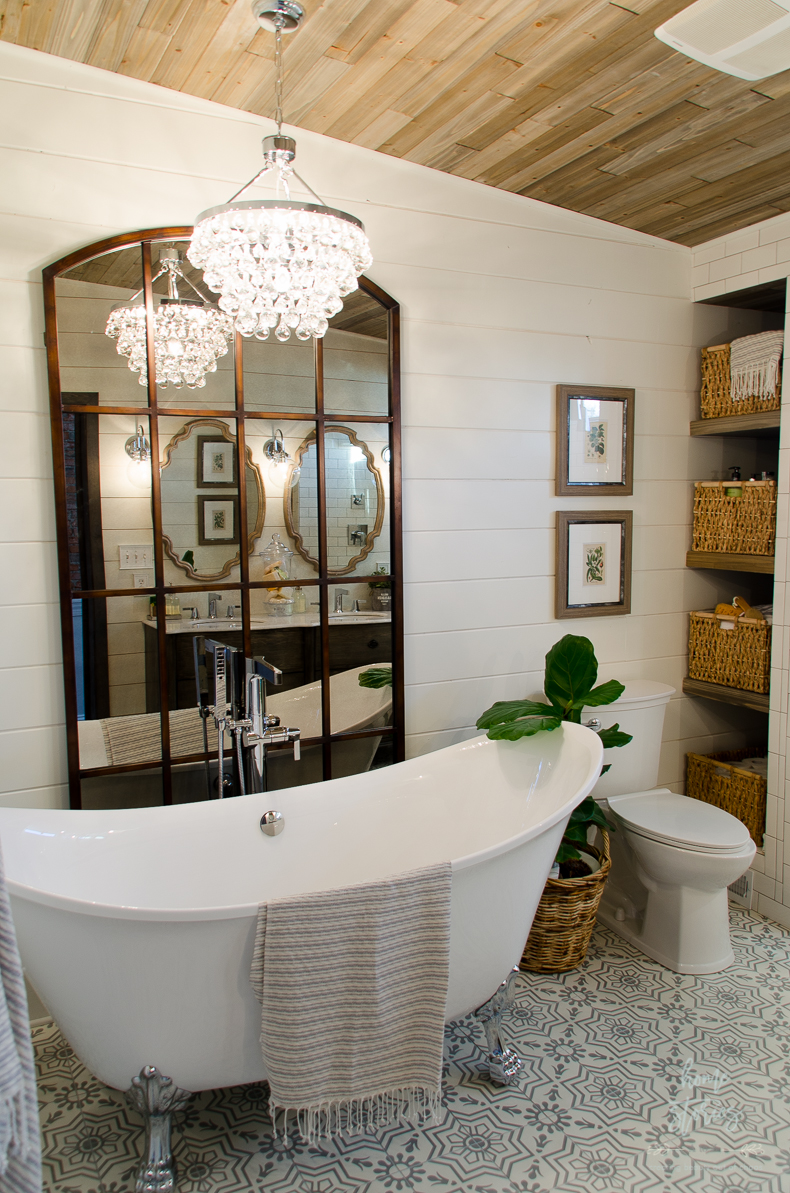 Please can I have a claw foot tub?! That will just have to go on my wish list. Now that chandelier is to die for. I have 13 gorgeous farmhouse chandeliers that you will want to check out. I love chandeliers, I have one in just about every room in my house.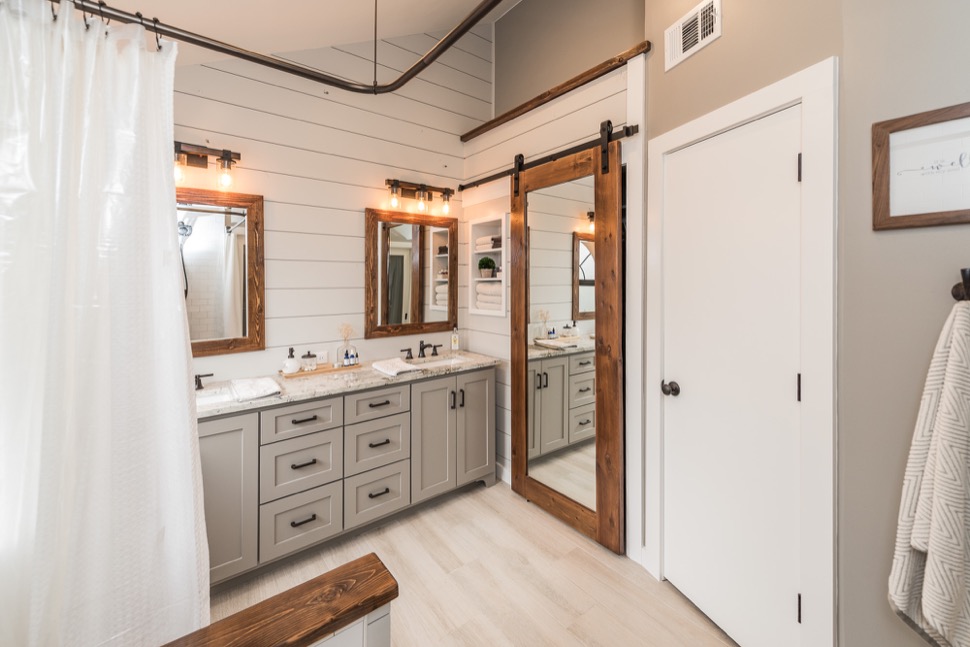 Such a clean and modern farmhouse look. The wood details just really pop.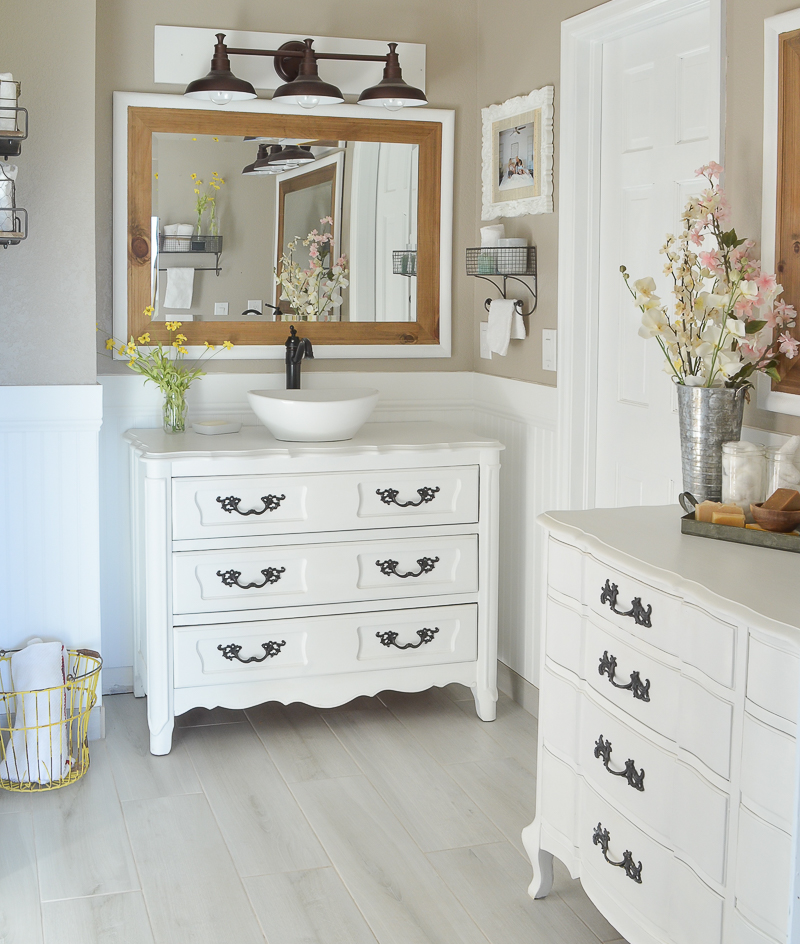 Flowers just always brighten the space, so always add flowers! This is so bright and open.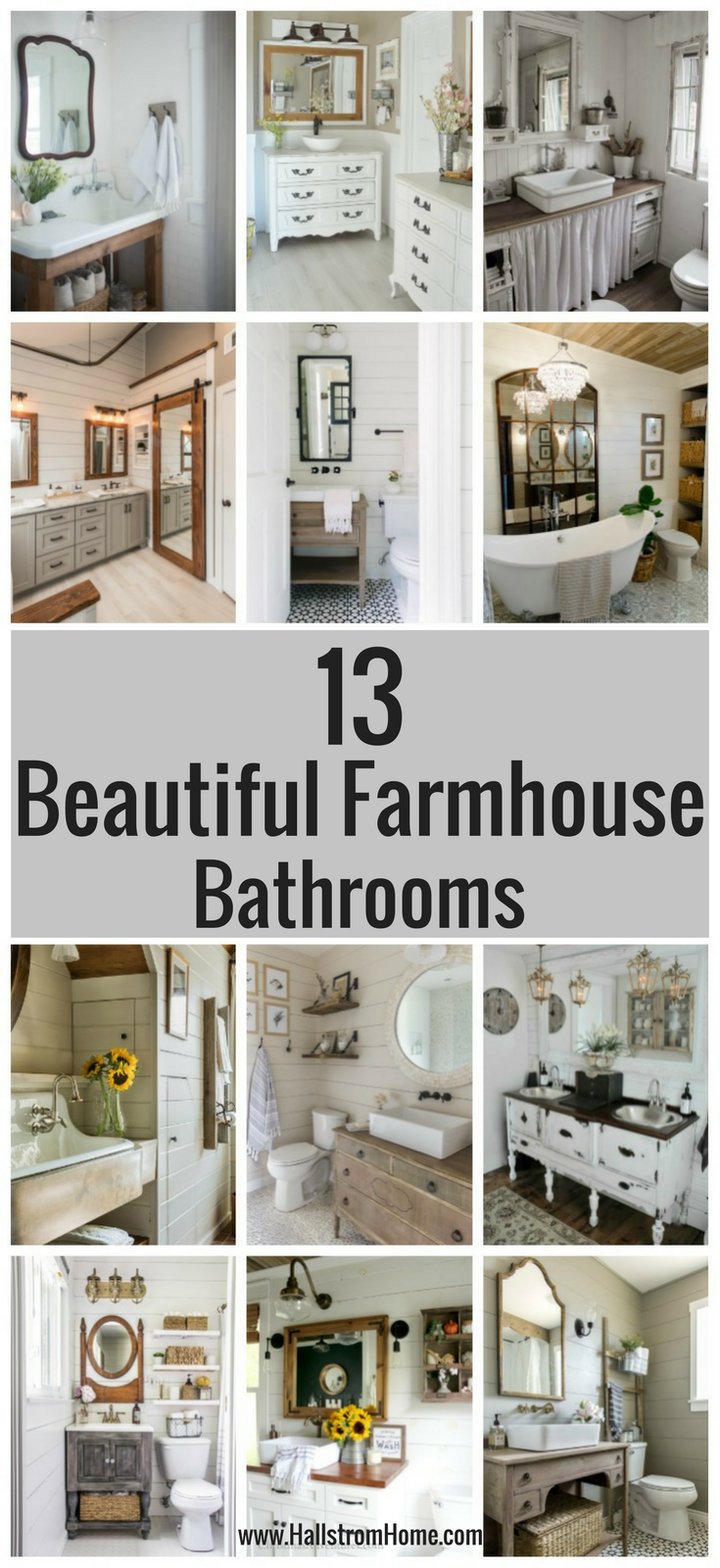 To take a look at some more trending farmhouse posts, click the images below