Here's is a wonderful tutorial on how I Chalk Paint Pumpkins. It is easy and quick to do. Helping to add that farmhouse look to your fall decor.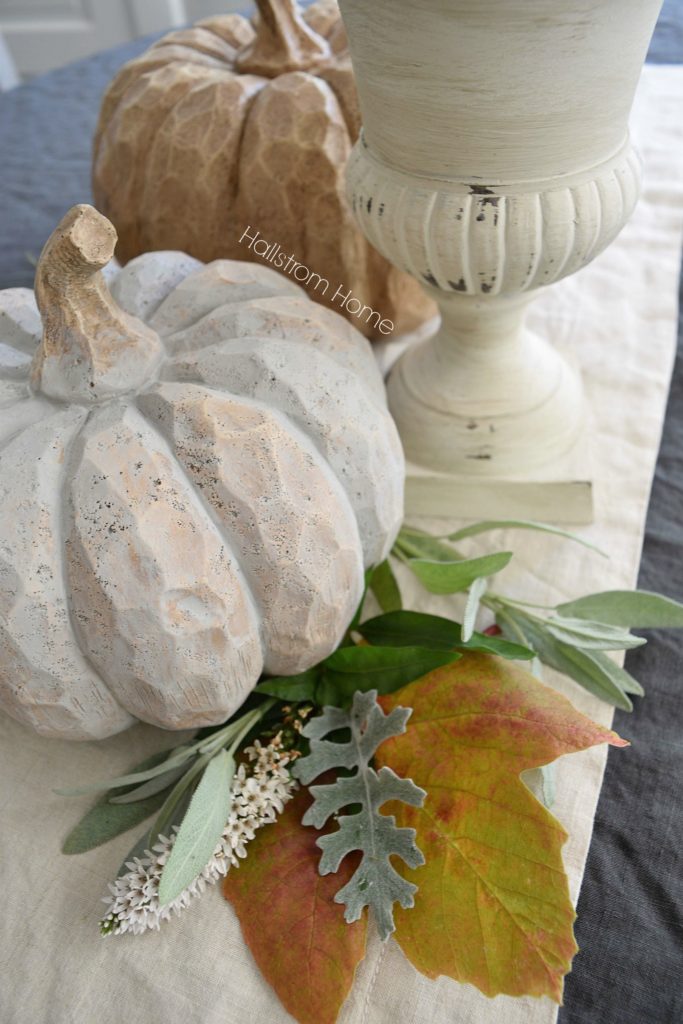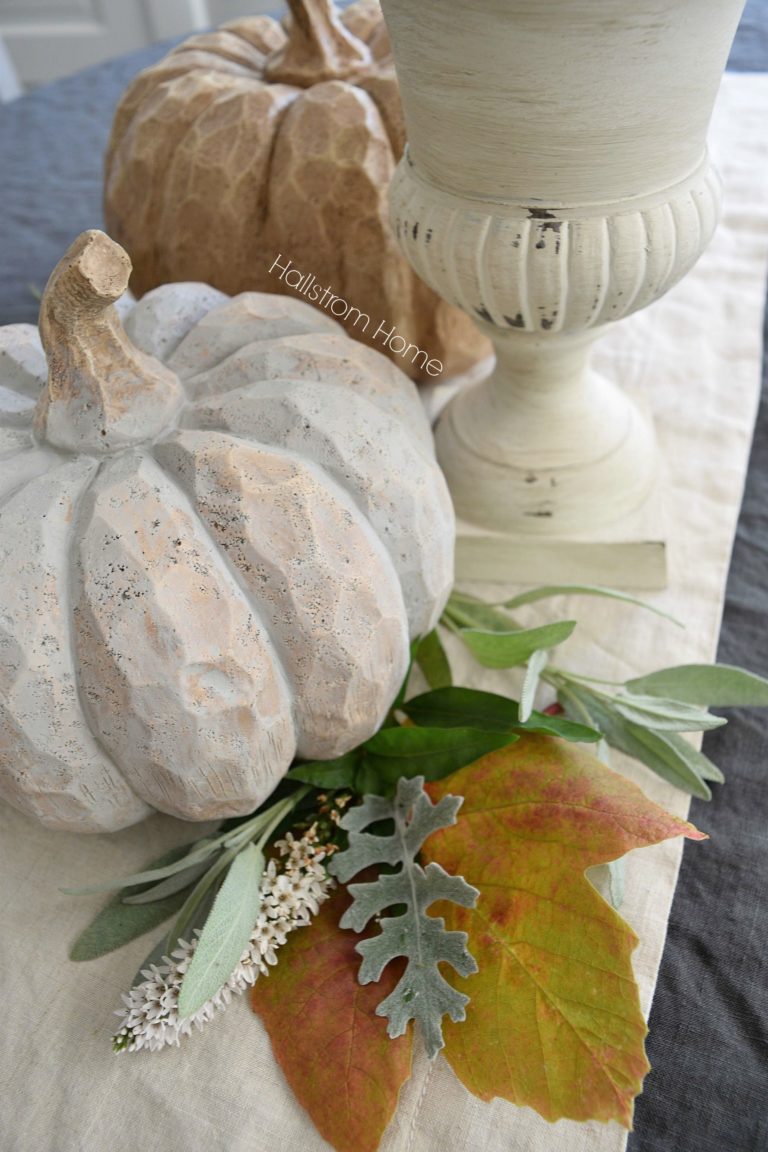 I'm scrolling through Pinterest and noticing all the beautiful fall decor, and thinking, "Well girl, it's time to get crafty". Seeing that I went to Home Goods and found these brown pumpkins. My only dilemma was deciding how many pumpkins to buy. 😉 I loved them, but I thought that I'd rather have a grey pumpkin to soften my tablescape. That's when I decided I'd make my own Chalk Paint Pumpkins. Using my own chalk paint recipe which I will share in this post.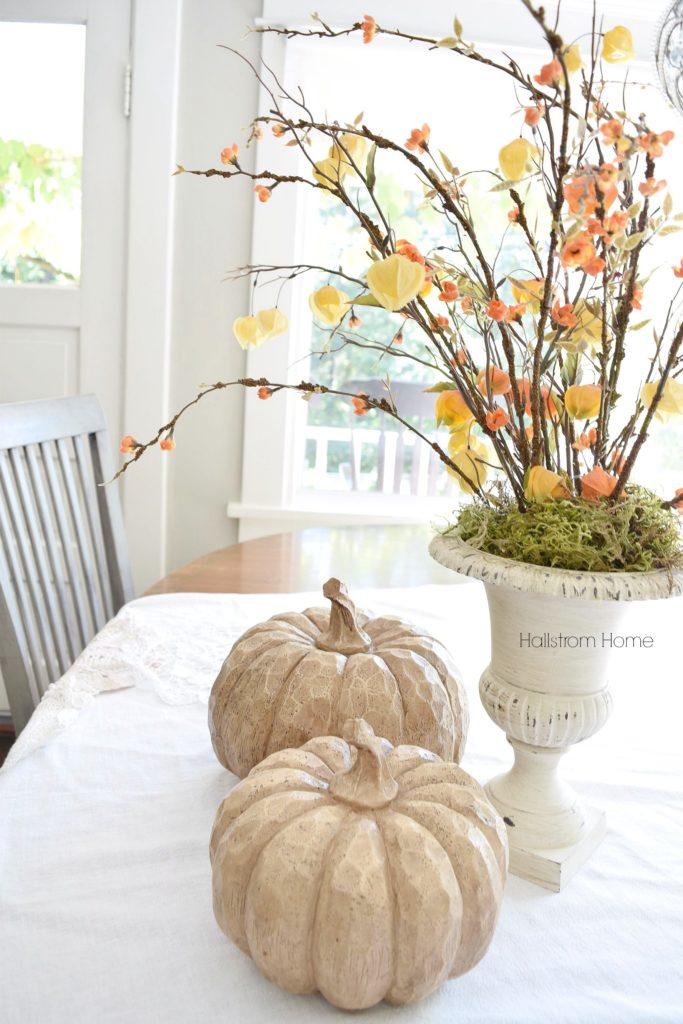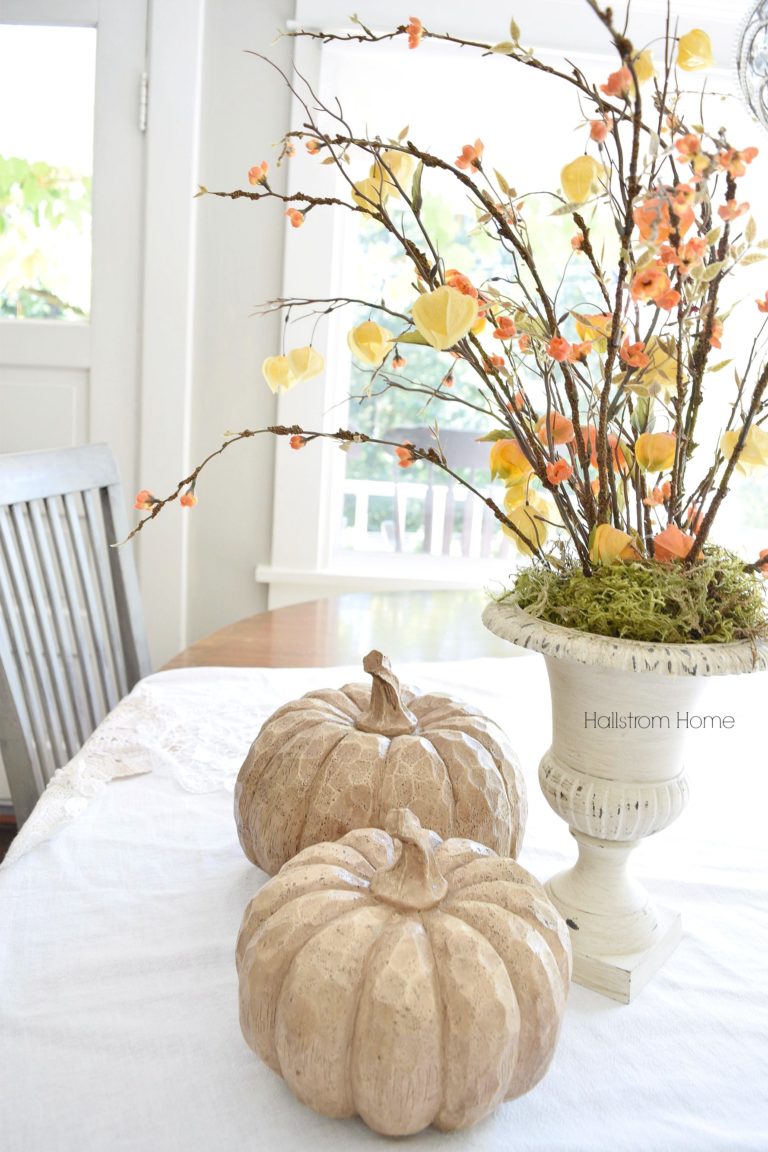 Chalk Paint Pumpkins
These pumpkins looked cute at first. Cute wasn't calling my name. You can use any kind of pumpkins for this project, from foam to real live pumpkins. What is great is, chalk paint seems to love any surface.
Recipe for chalk paint:
Ingredients
3 simple ingredients: Plaster of Paris, water, and a sample paint quart from Miller Paint Store for only $5.
Instructions
Start with 2 Tbsp Plaster of Paris.
Mix in 2 Tbsp water and mix well.
Add 2 Cups flat or stain paint and mix extremely well. Use glass canning jars with a wide mouth for easy storage and use.
*DIY might not be your thing, you can buy chalk paint. Amy Howard is my favorite chalk paint (that is actually what I used for this project 😉 ).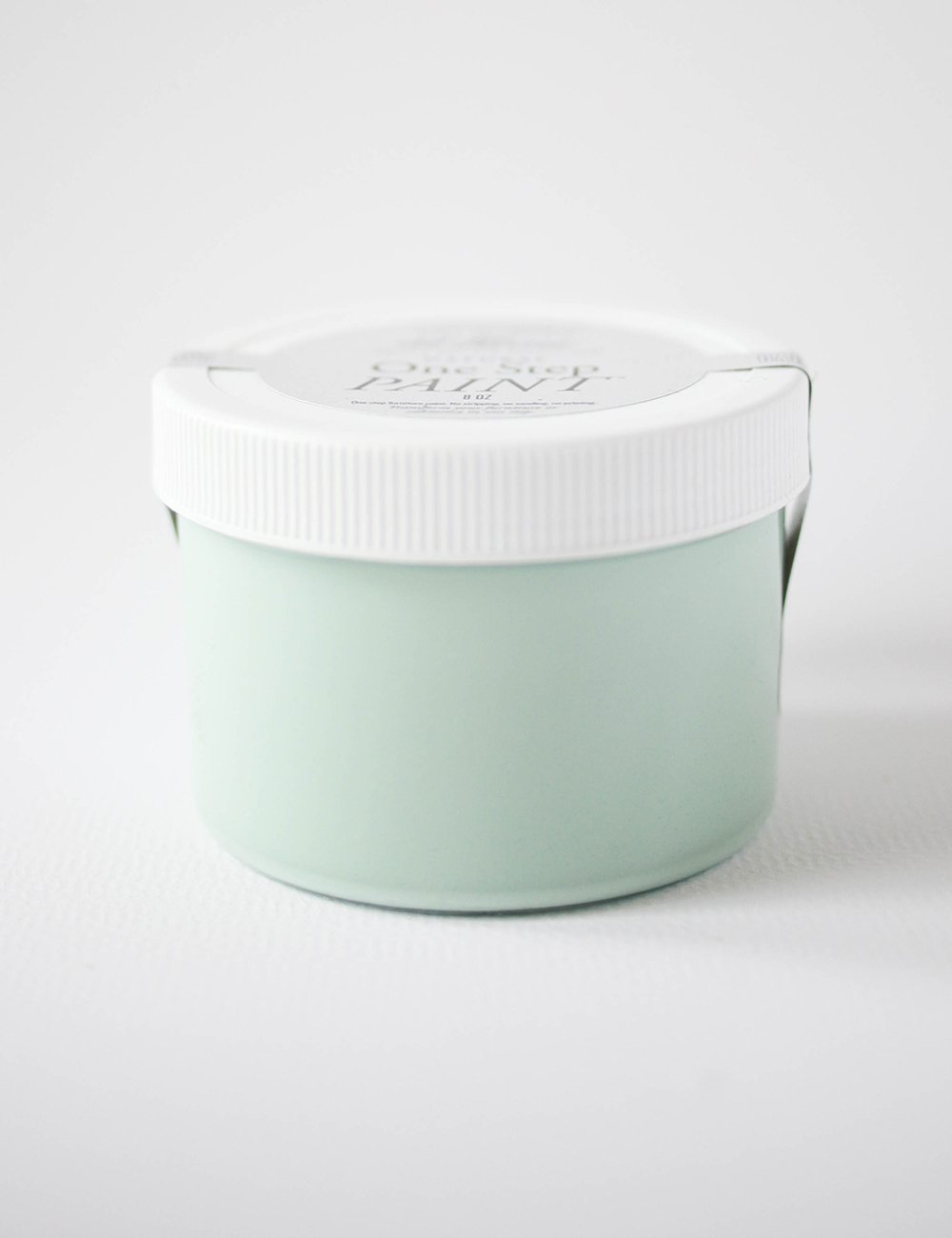 Please share this post with your crafty friends if they don't already make chalk paint.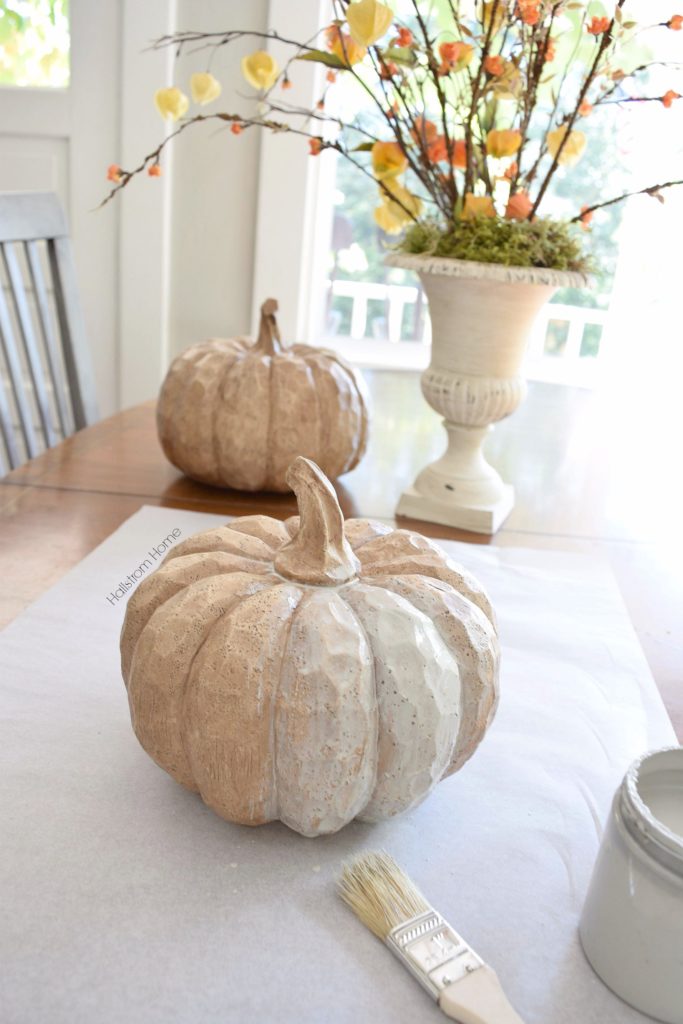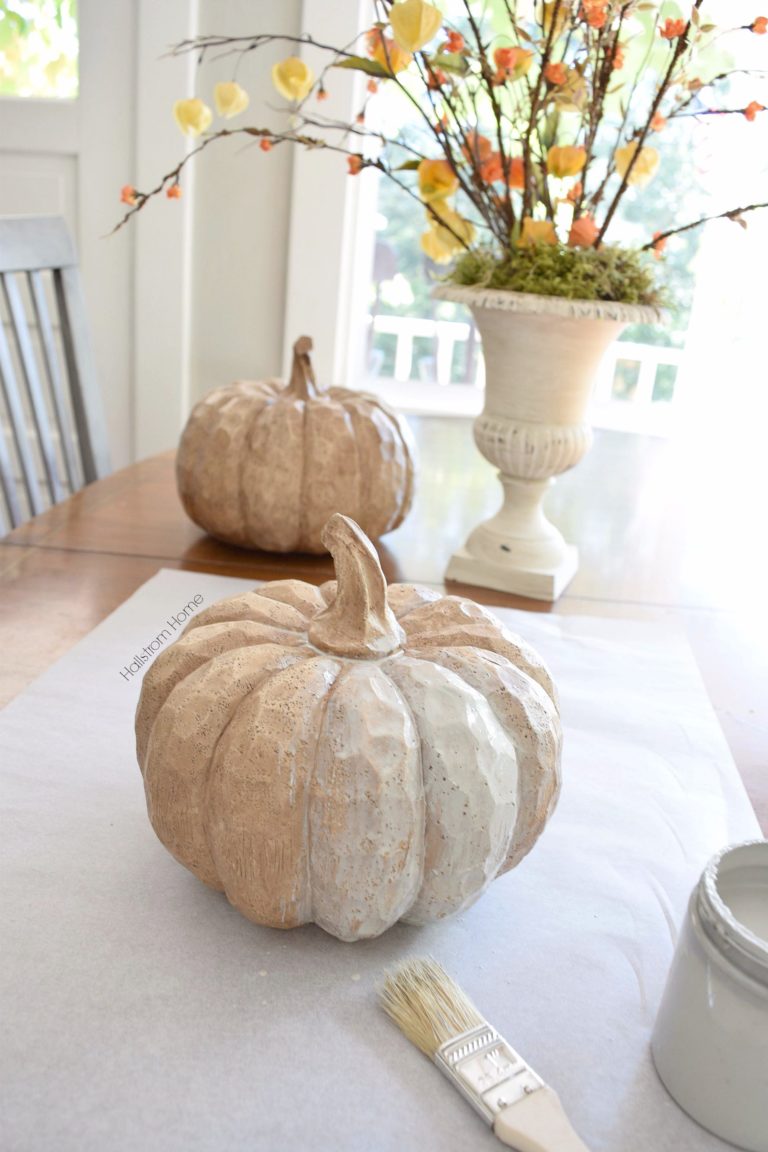 Chalk Paint Pumpkins
Once you've made (or bought) your chalk paint, all that's left is the fun part—painting. I put down a drop cloth and got to work. Keeping your paintbrush really wet helps get a thinner coverage. I wanted to see the color underneath. It works well to keep a cup of water near you to dip your brush. If you want a thick, even coverage then don't use water at all. Depending on what style you're going for.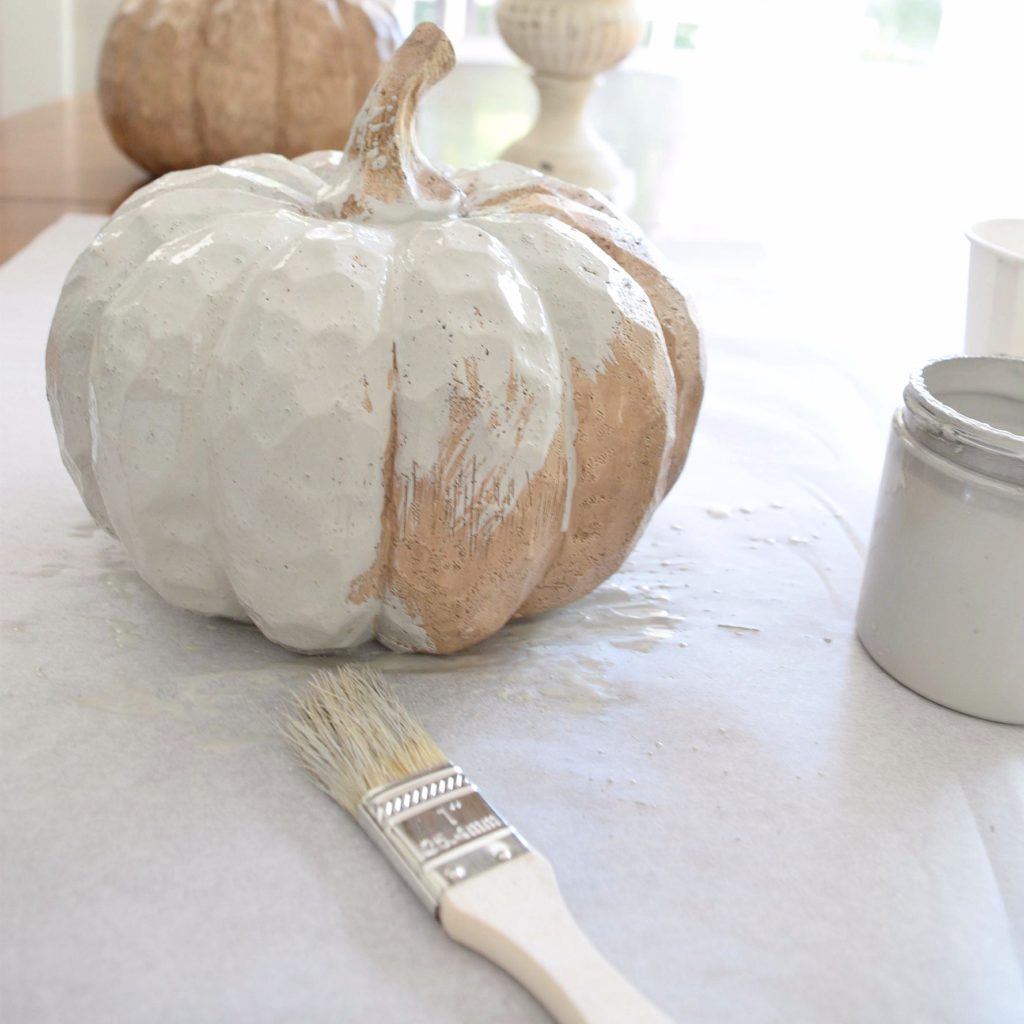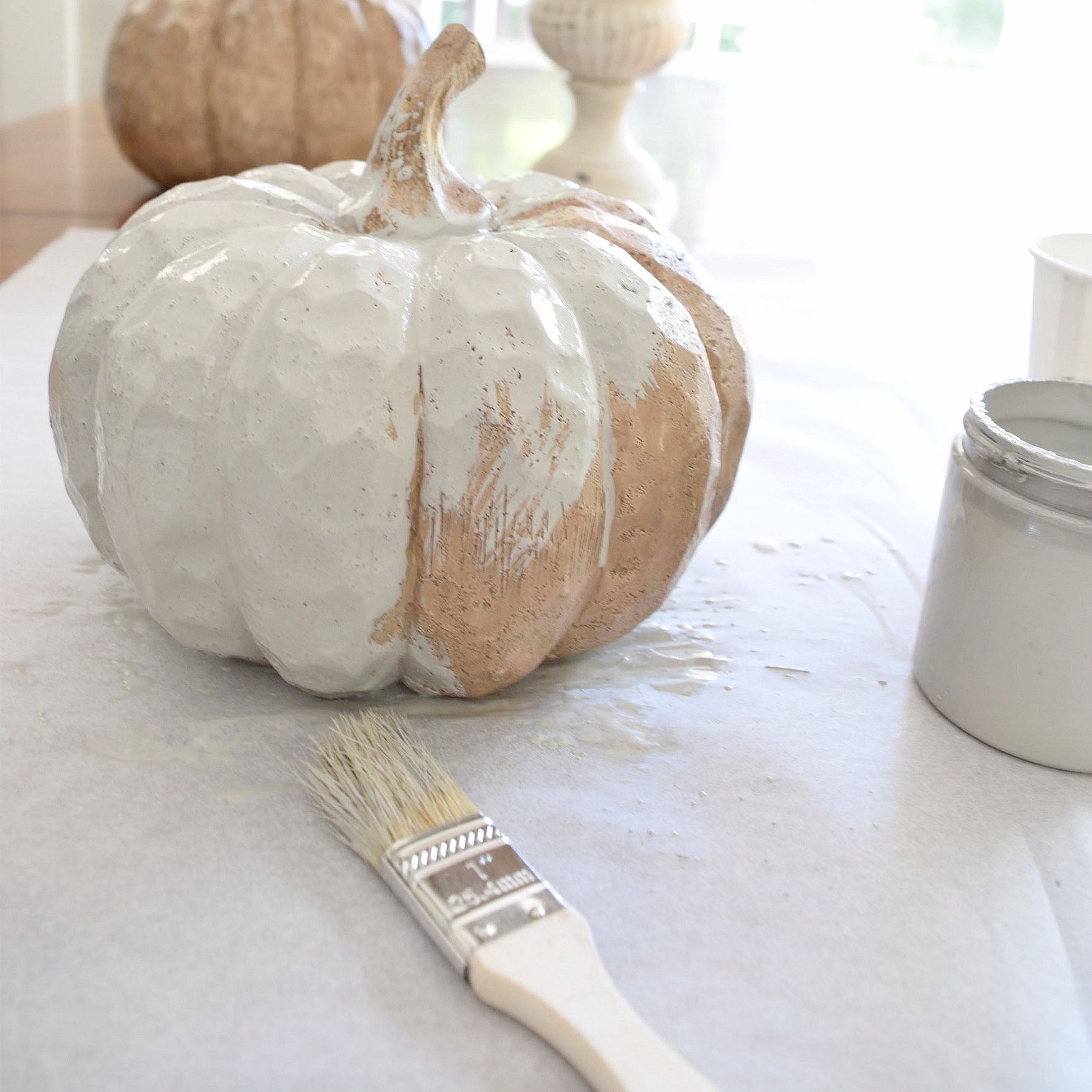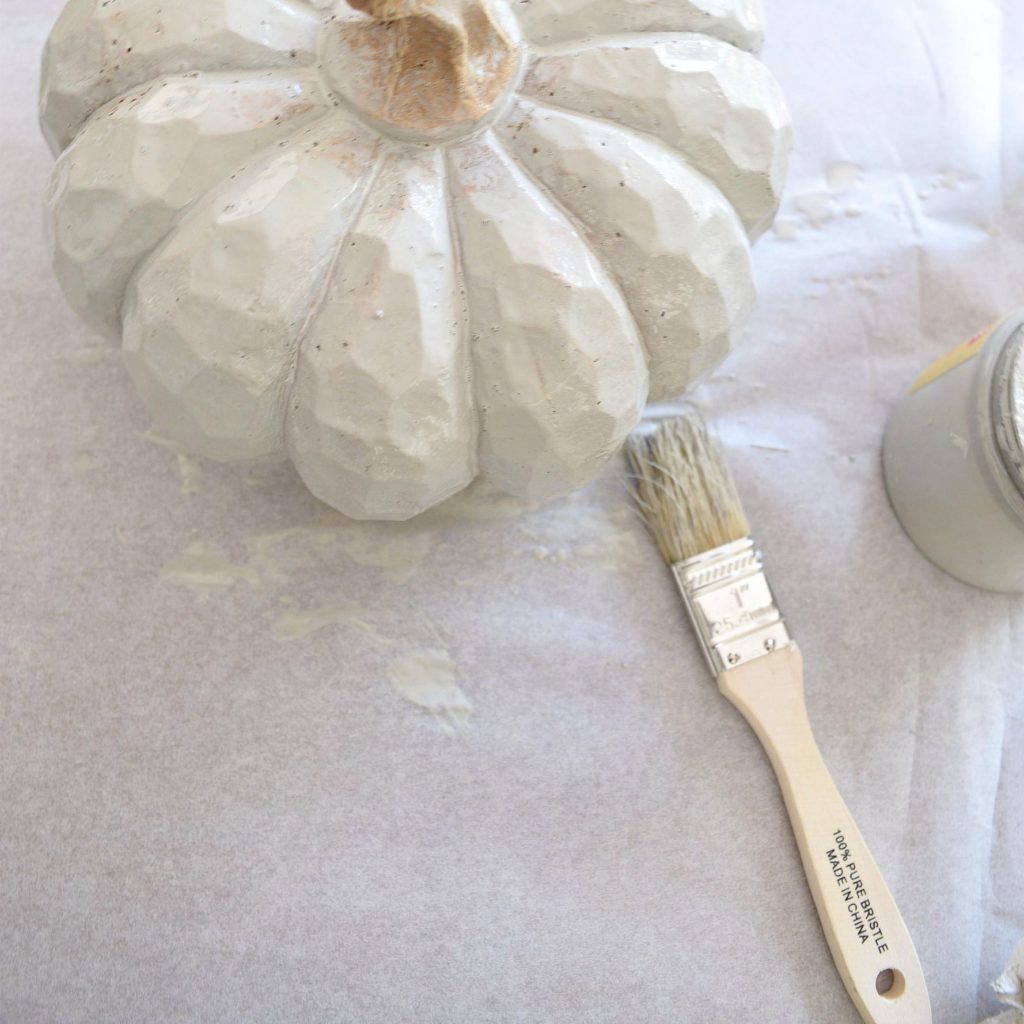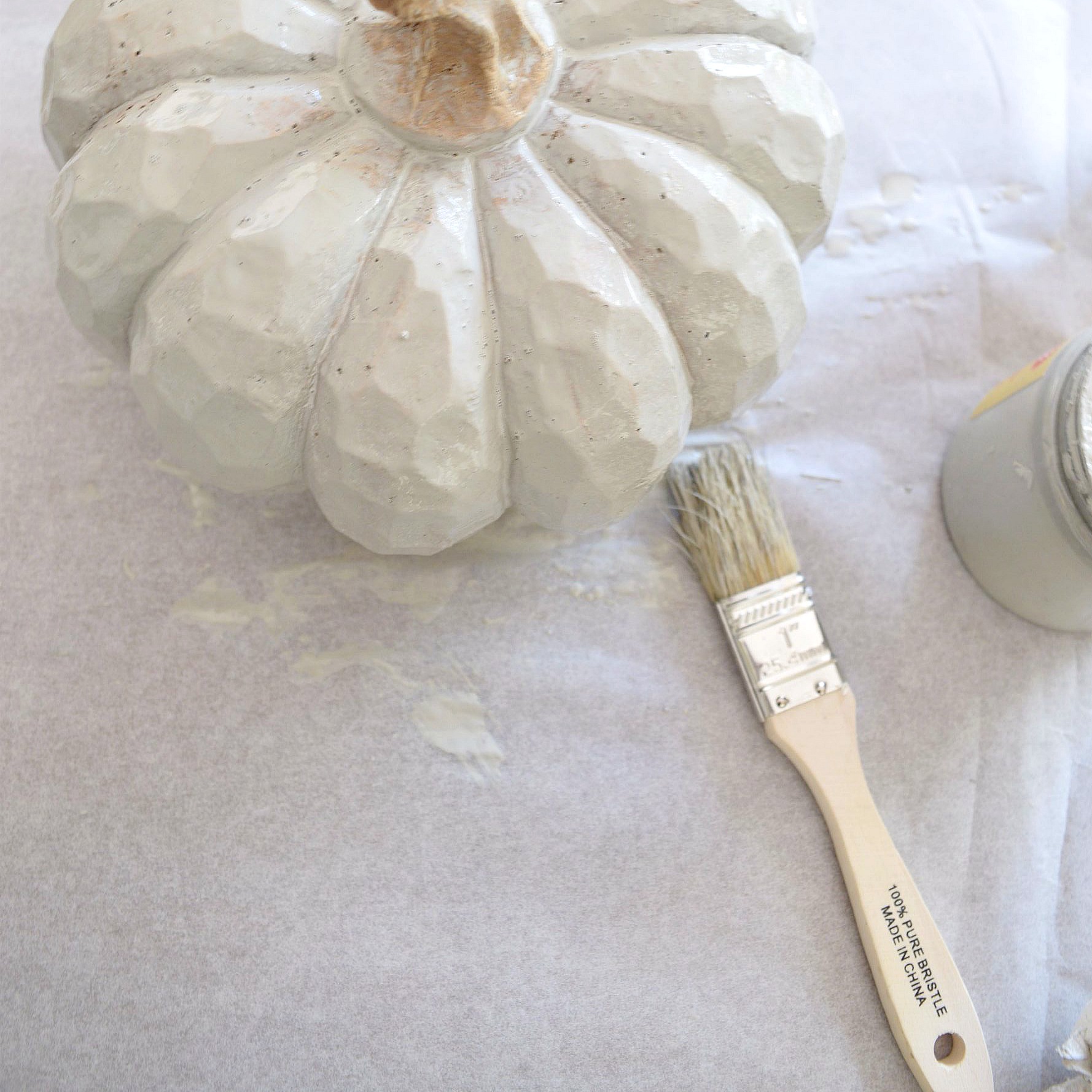 When I finished painting, I decided I wanted my pumpkin to have more of a washed look. To get this, I used a wet paper towel. Rubbing off parts of the chalk paint while it was still wet. Love this look after wiping it off.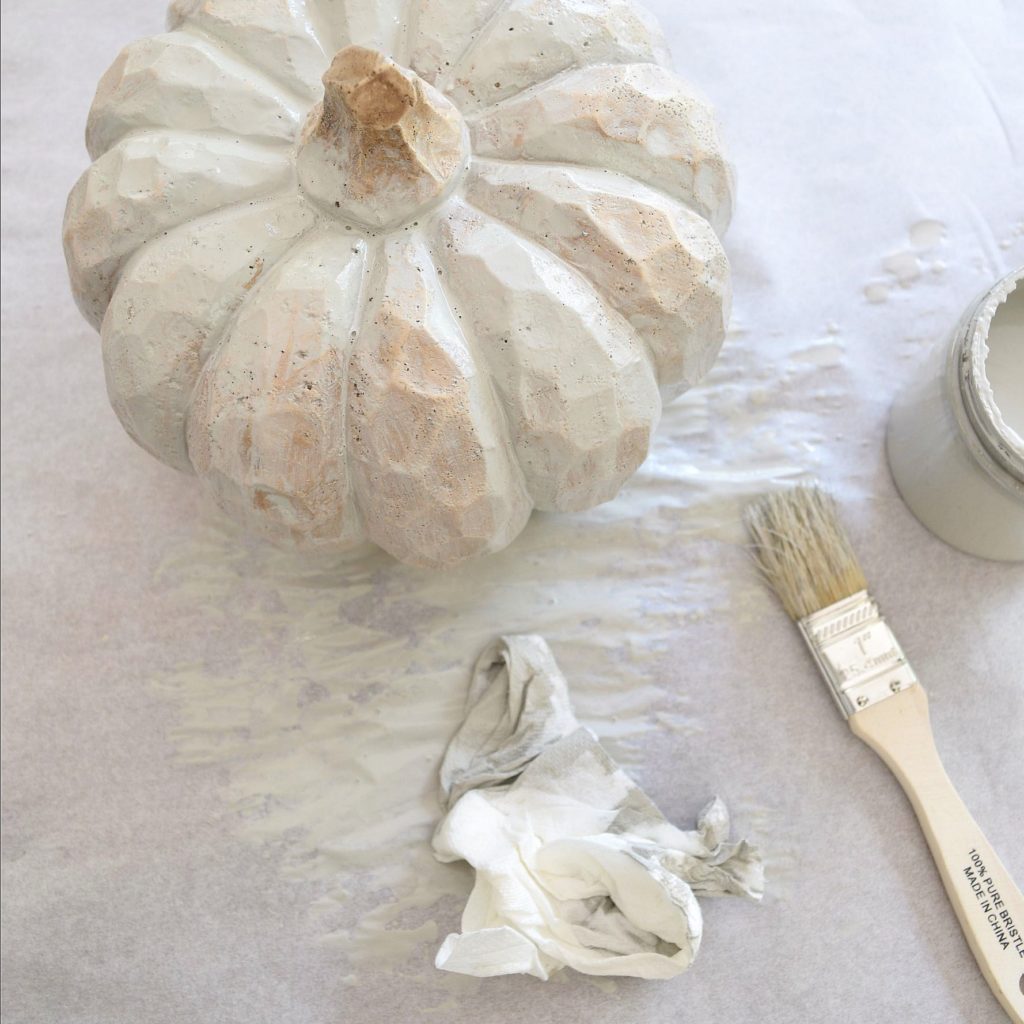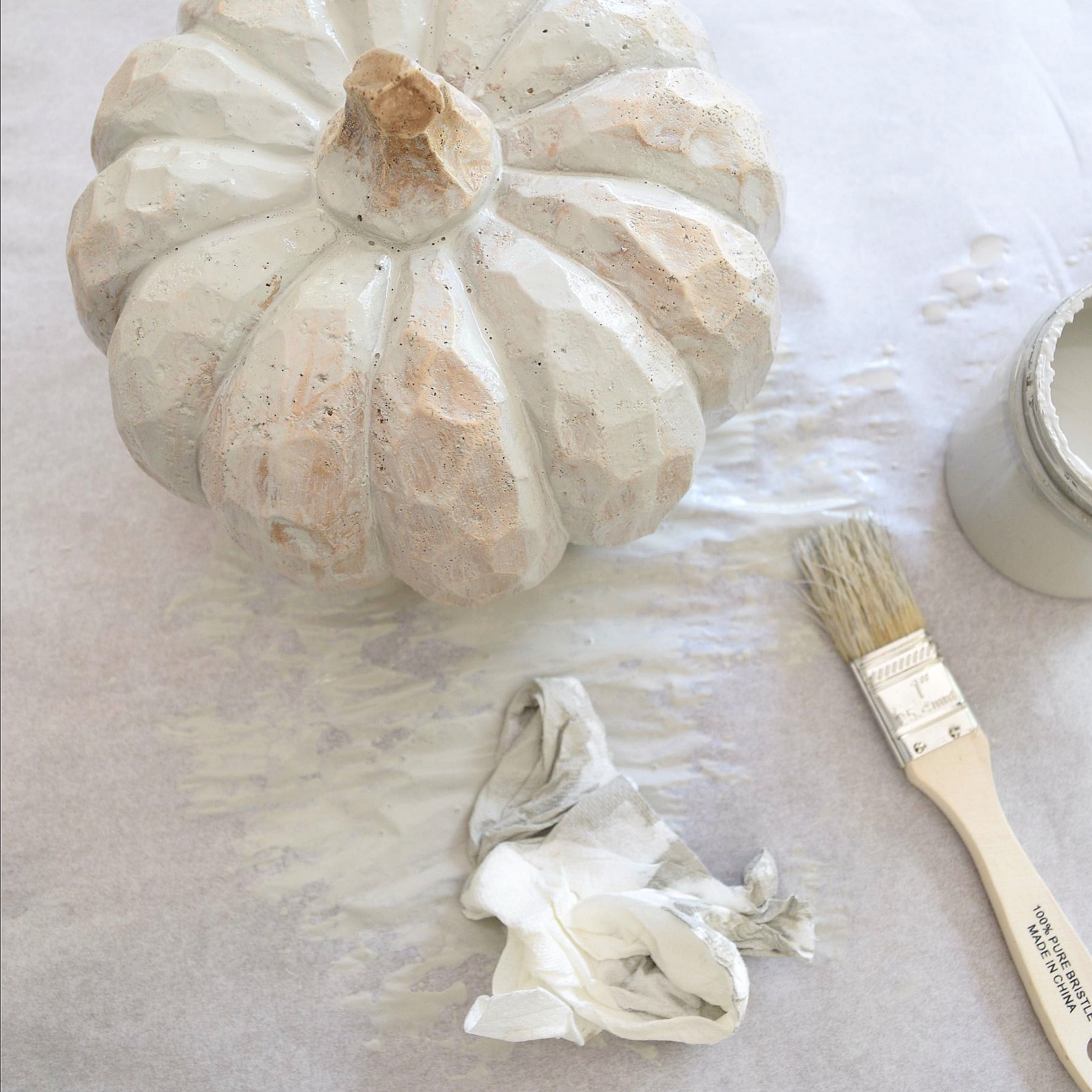 Get to the look you love and let it sit and dry. Unless you're my type who likes to get things done fast and furious, then you can use a hair dryer. 😉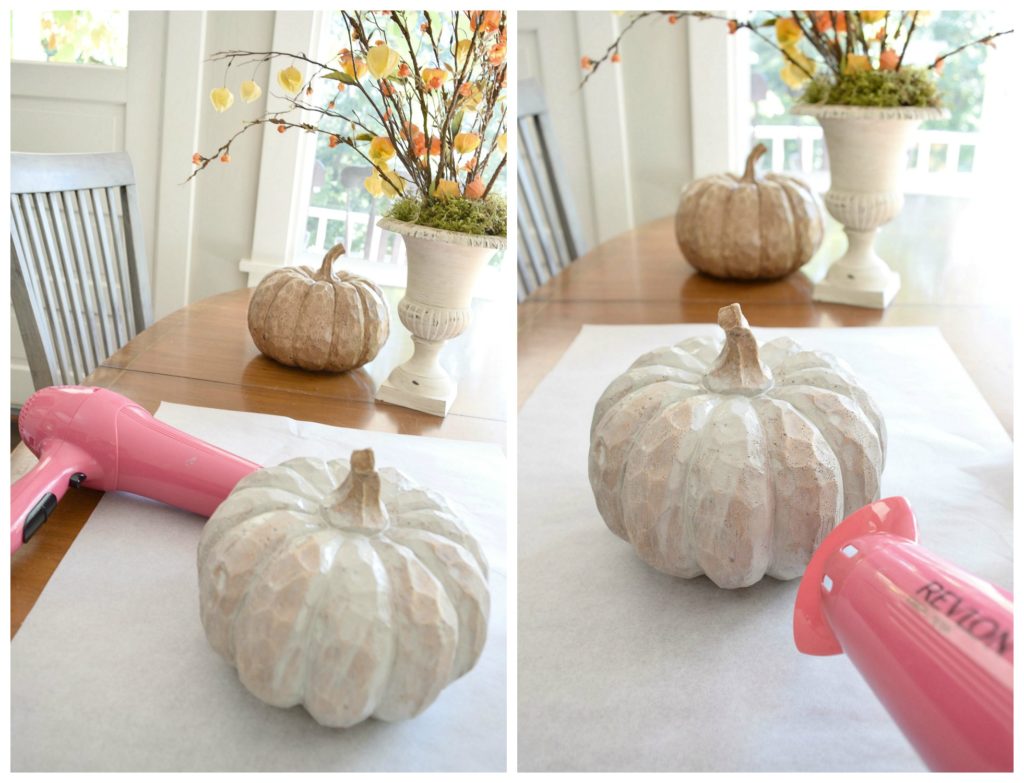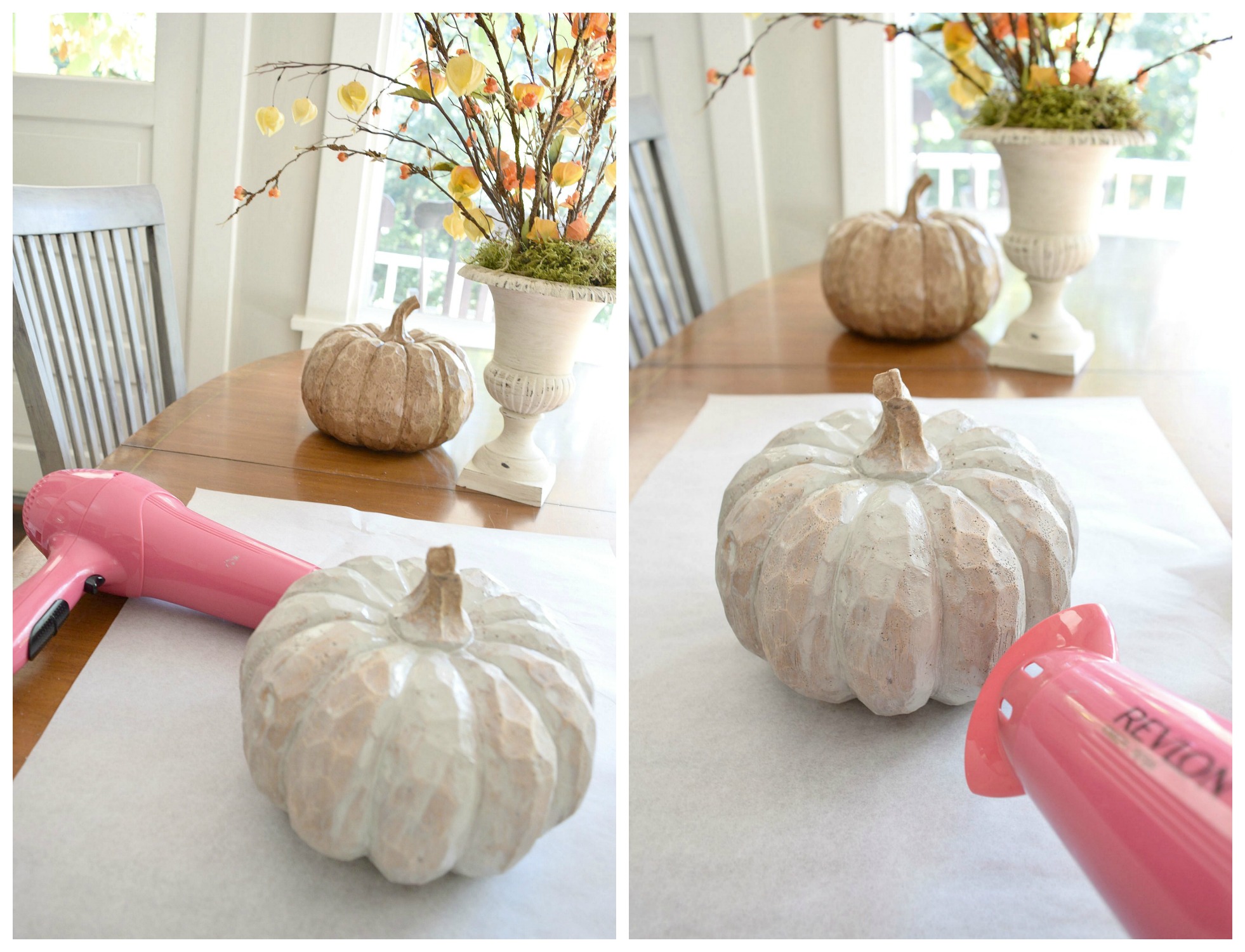 Chalk Paint Recipe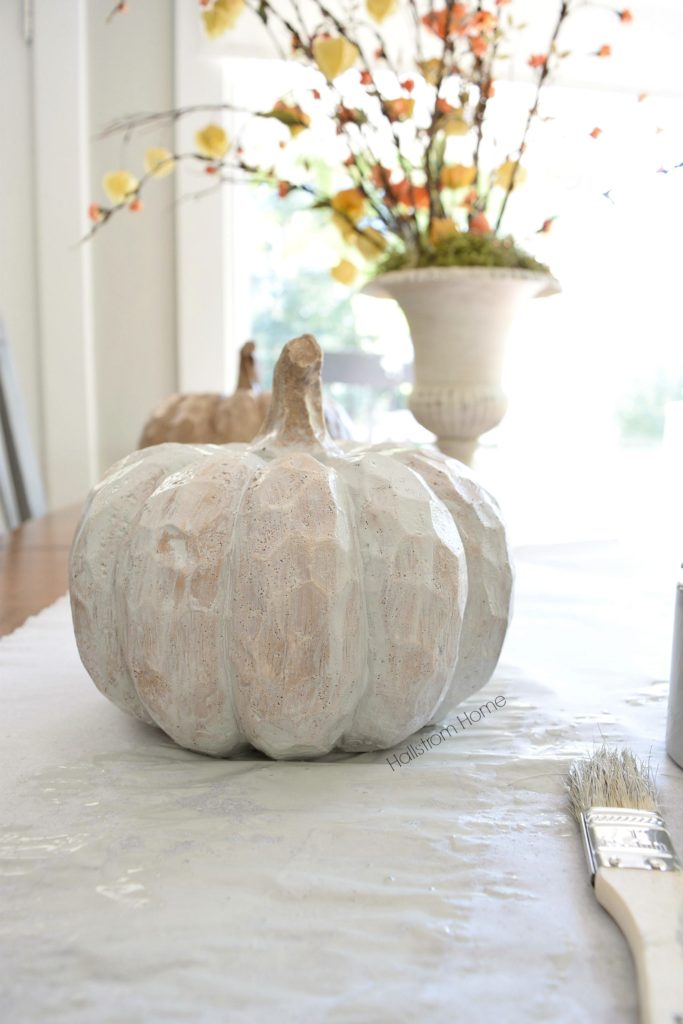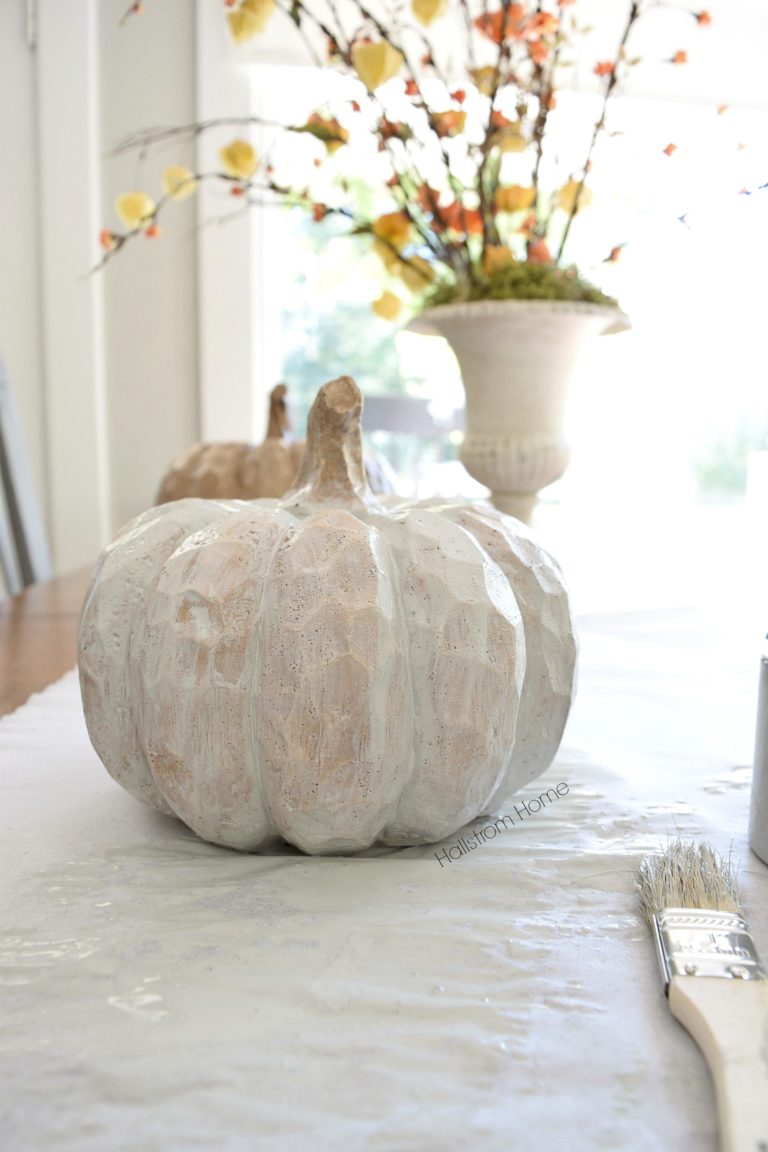 Styling Your Chalk Paint Pumpkins
Adding table linens and a few fall leaves completed my tablescape. This was a quick and easy way to give my fall table a beautiful, relaxed look.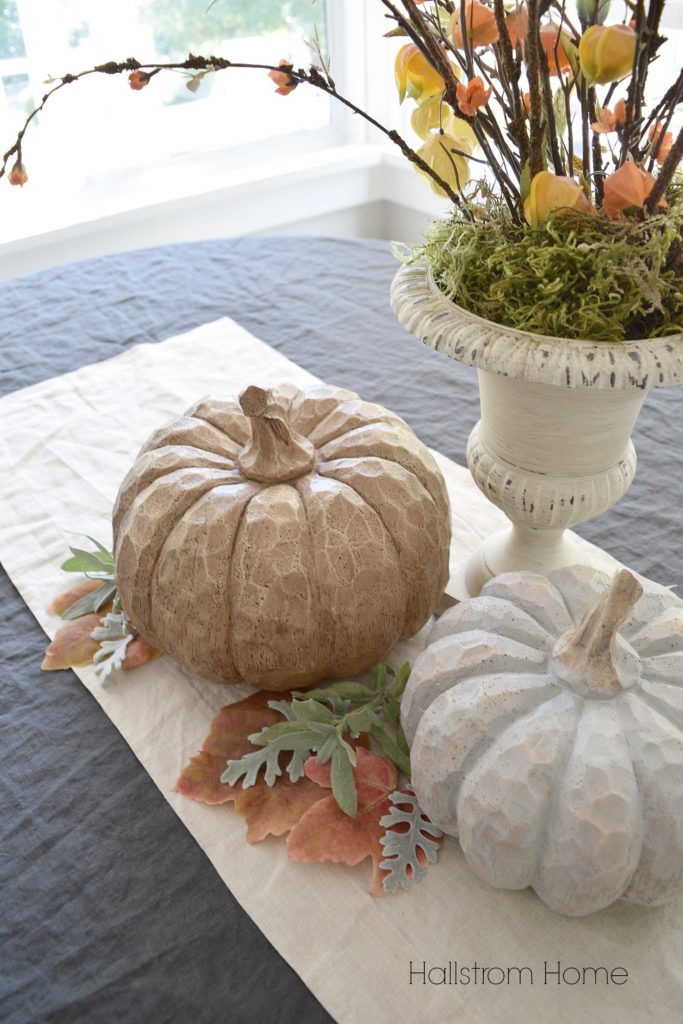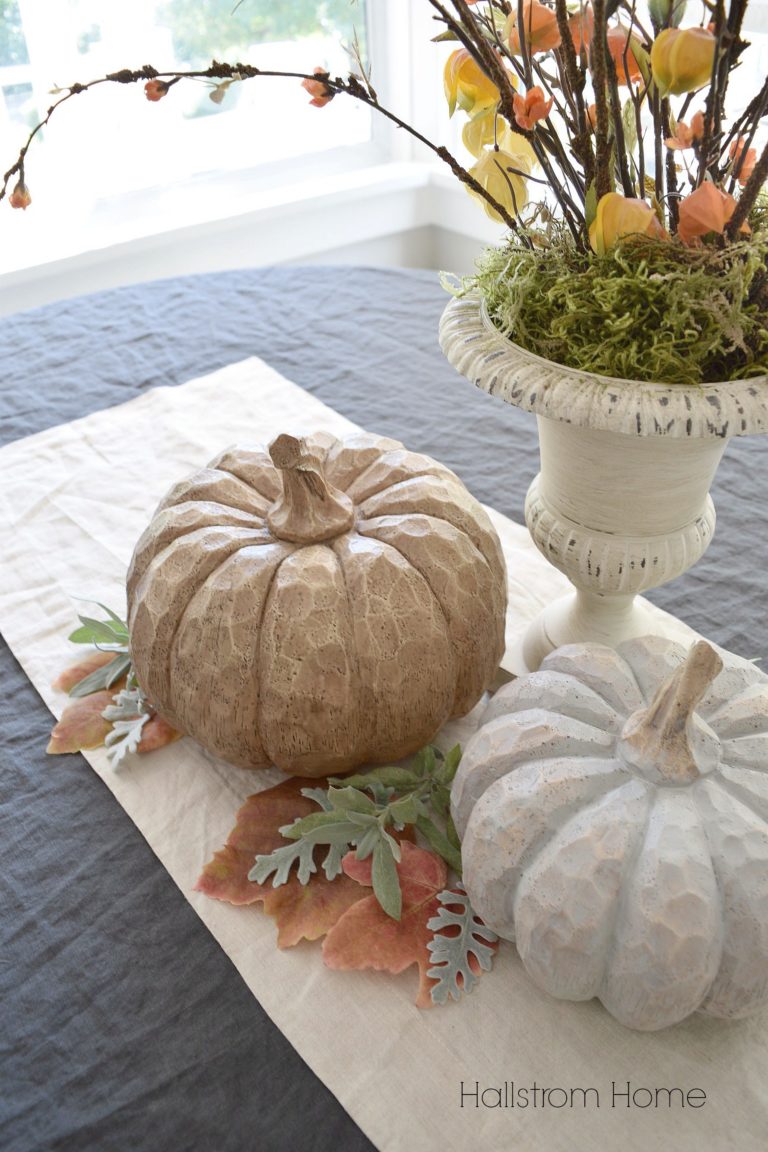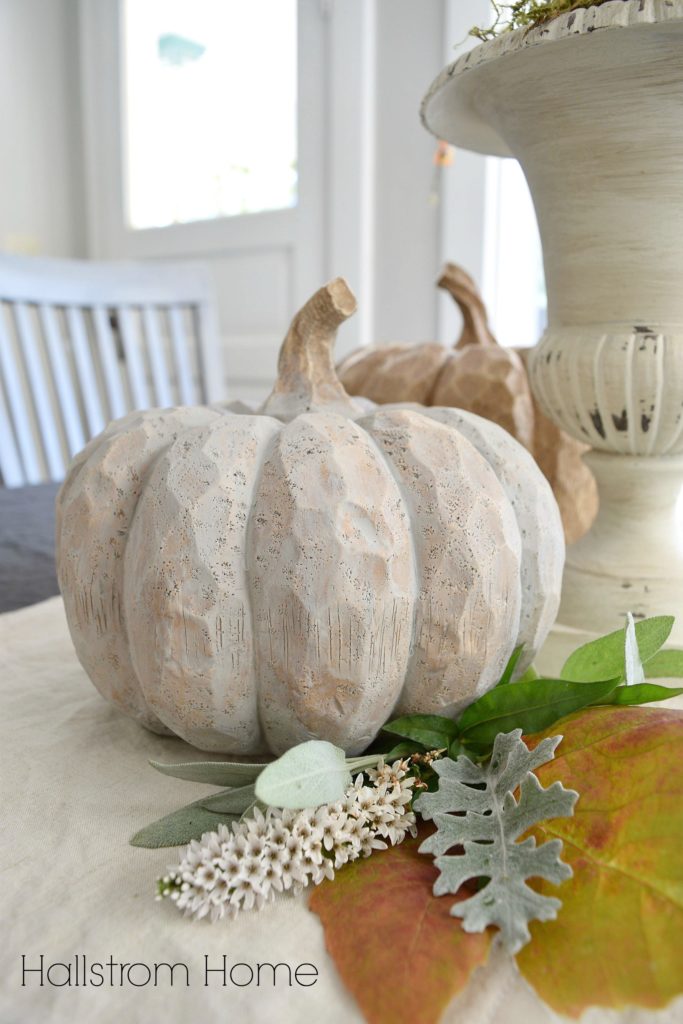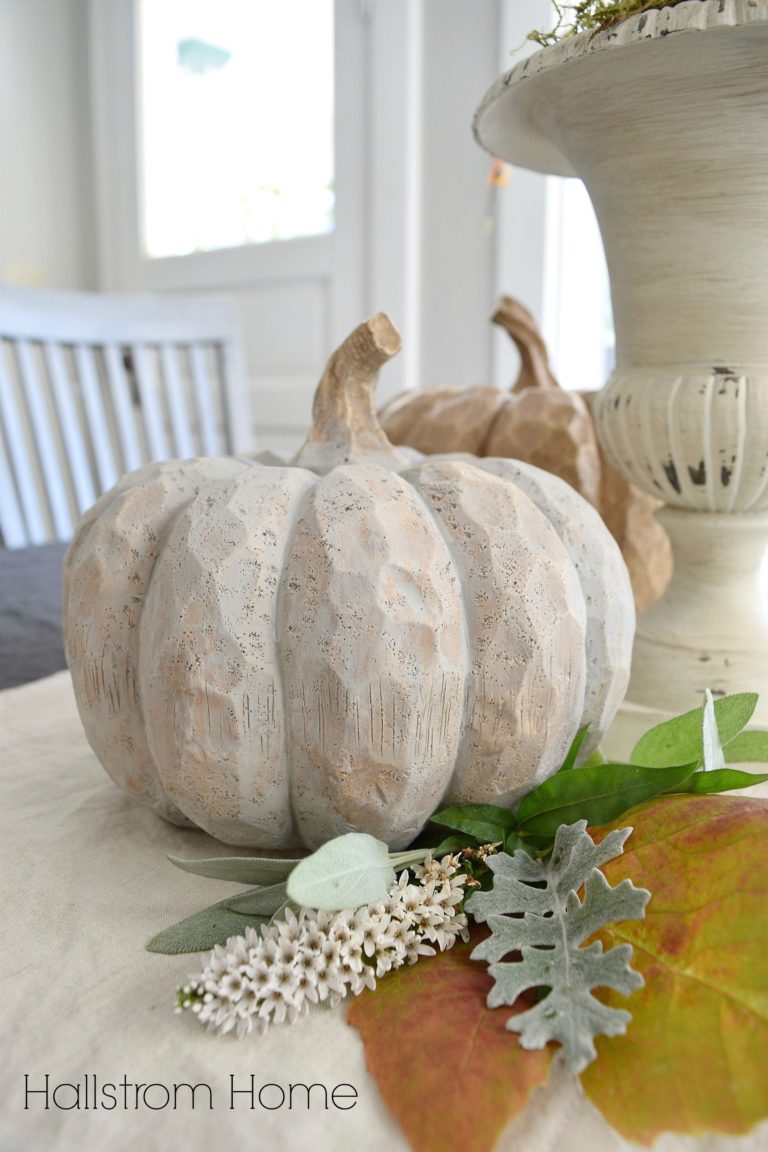 SHOP THESE GORGEOUS FALL PUMPKINS and ARRANGEMENTS
Follow our Fall Decor Pinterest board for more fun fall inspiration!
If you're not into Pinterest, you can follow us on Instagram or Facebook.