Do you ever find yourself shopping at thrift stores or garage sales and find some candle holders, frames, or any beautiful home decor? But you are wishing the items were painted in a different color or even had a different style to them. That happens to me all the time, I see these gorgeous pieces but they are not painted the way I want them to be. I will show you How to Chalk Paint Candle Holders for the Holidays, so you can update the amazing pieces you have found.
Be sure to sign up for my email to get new recipes, crafts and home ideas in your inbox!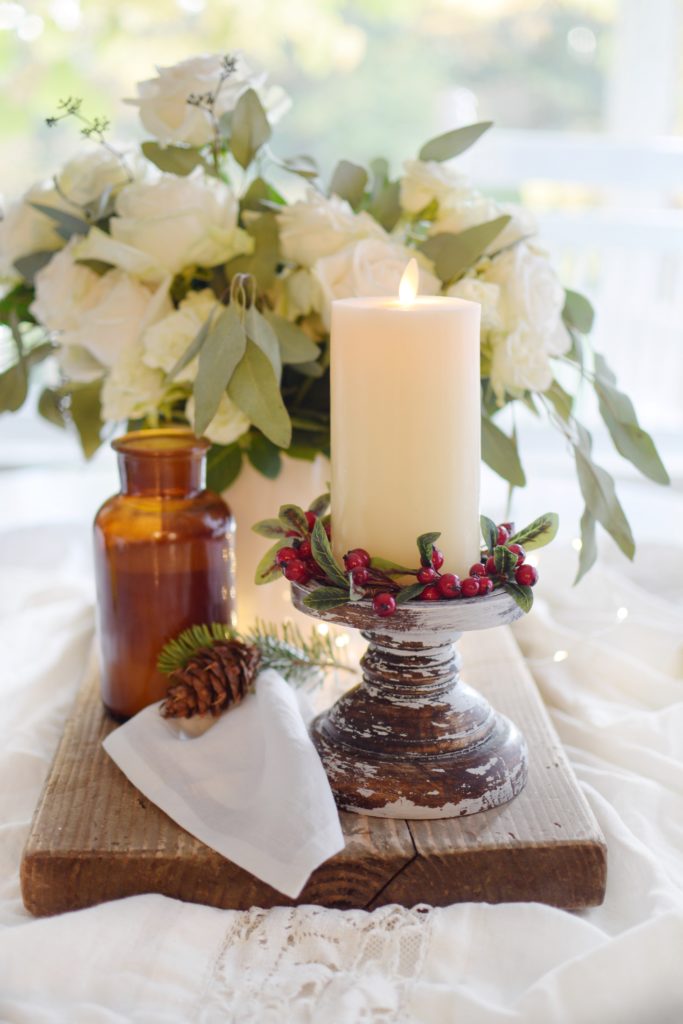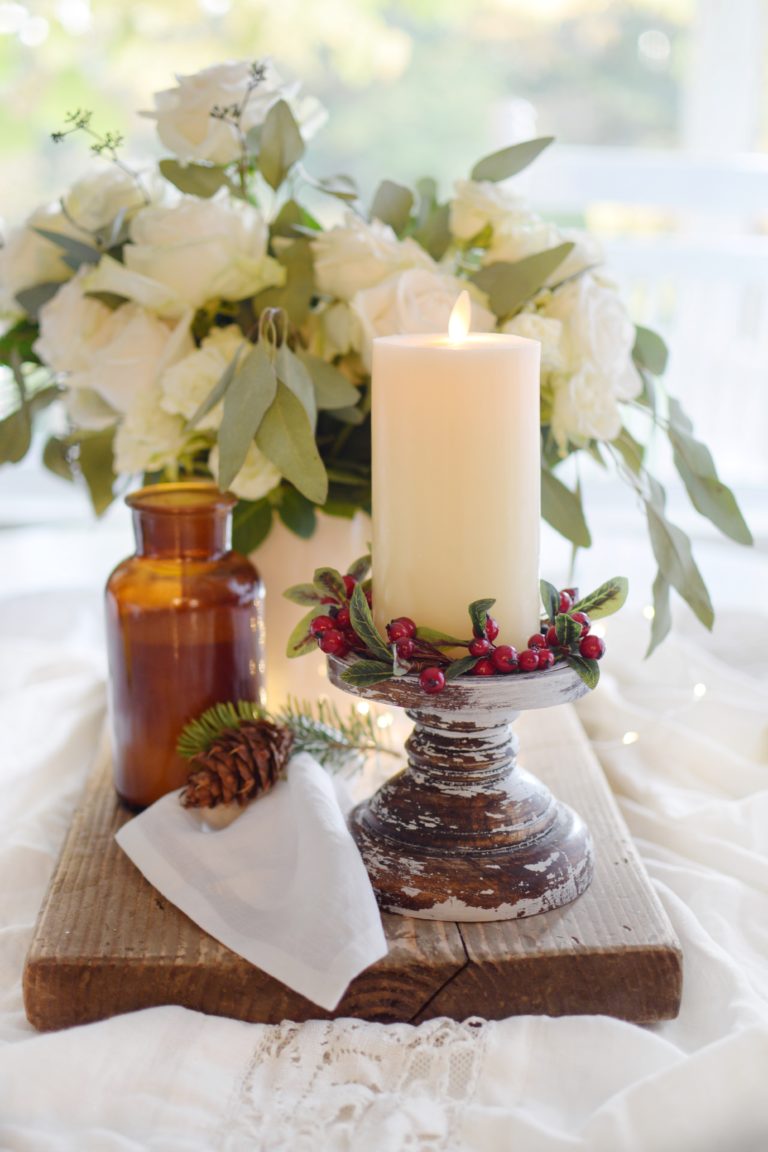 How to Chalk Paint Candle Holders for the Holidays
When I got these candle holders, I knew I wanted to change them up a bit. Chalk paint it such great paint to work with. It adheres to almost everything and makes a stunning piece. I have an chalk painting ebook to learn all about the chalk paint brands you'll want to use and the ones you won't want to, as well as tips on basic chalk painting. It has everything you will need to know when getting started in the chalk painting process.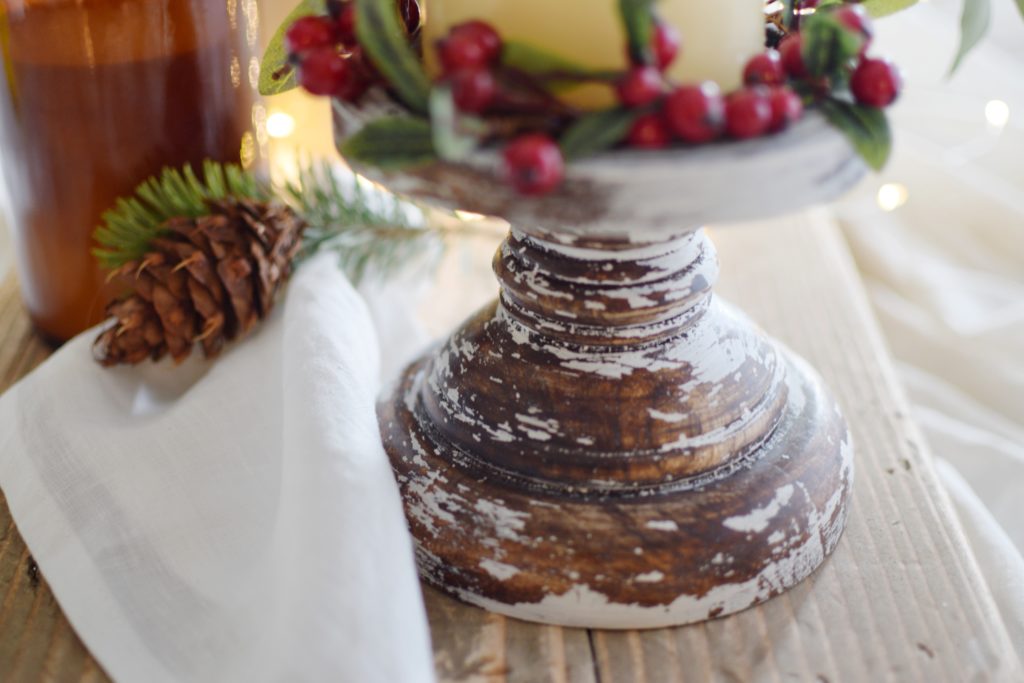 The first step to get this chippy look is to apply vaseline. Yes, I know that sounds strange but it will easily wipe off the paint to get that chippy look. When you are applying the vaseline only put it in the spots where you don't want any paint. I applied this in a thin coat in a couple spots because I have another trick that will work to get even more paint off. You can read more about chalk painting with Vaseline that will be helpful on larger furniture. I have a tutorial on how I chalk paint metal.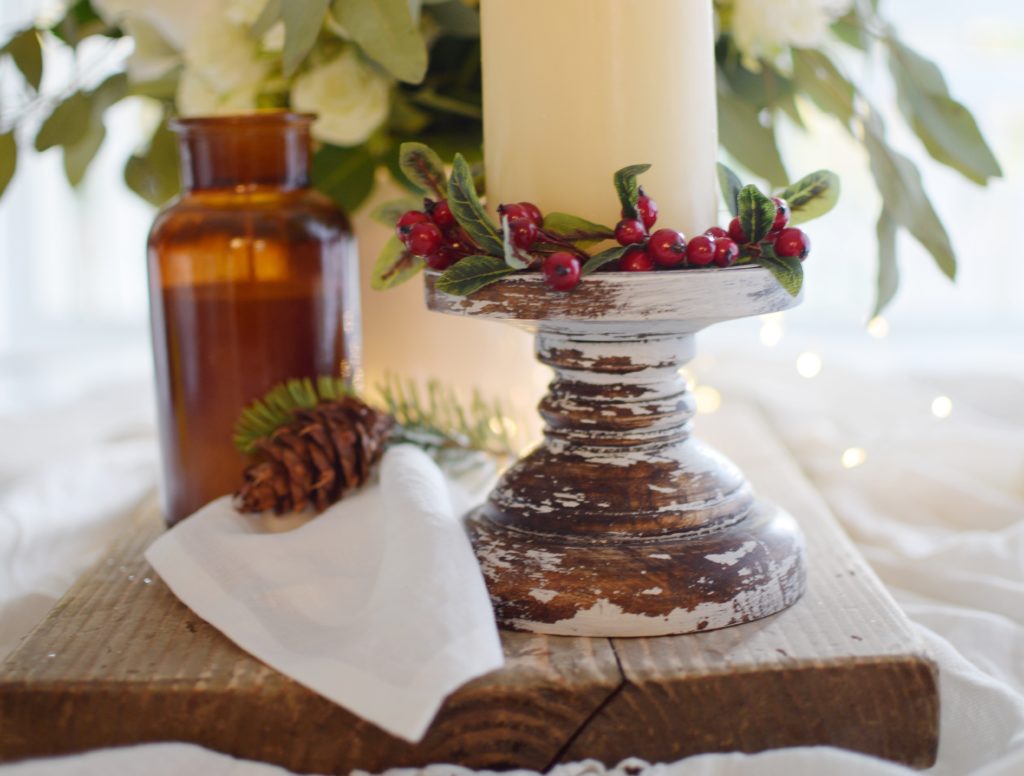 Diy distressed candle holders add a farmhouse look to your home. If you want to add some more farmhouse style, this is the perfect diy. Milk paint is another great option if you want to add a chic distressed look to your home decor. Milk paint can also give you a couple different looks on the item you're working on. You can get a solid look as well as a chippy look with a few special techniques. Once you apply the vaseline, it is time for the chalk paint. Just choose your favorite color and paint all over the candle holder. Paint over the Vaseline as well. Let it dry fully.
How to Chalk Paint Candle Holders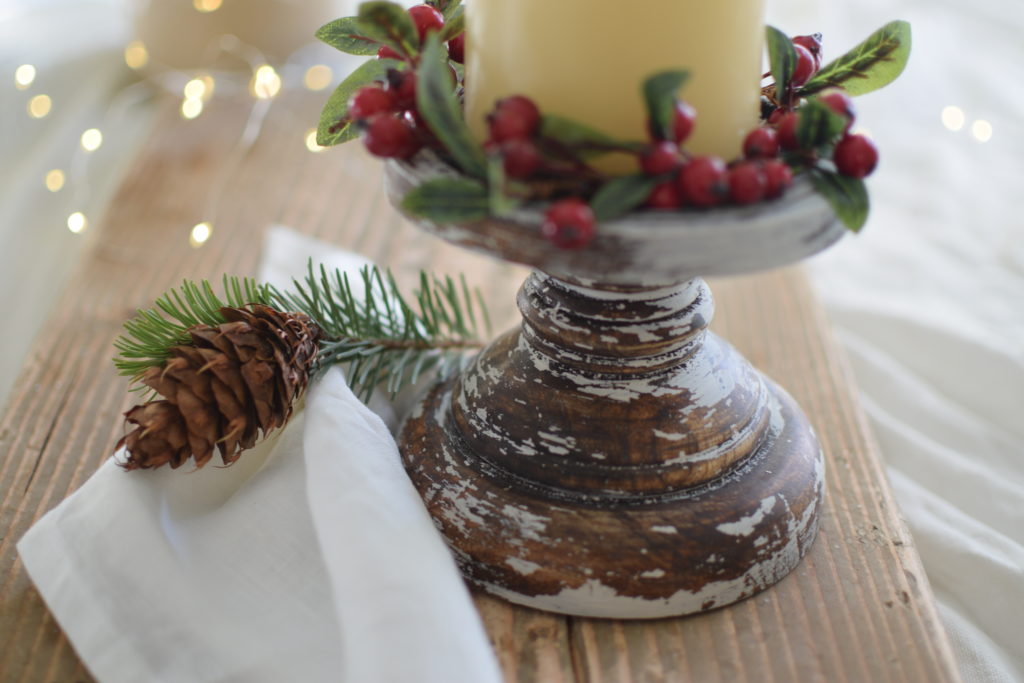 I am telling you chalk paint is so awesome. We actually chalk painted wood floors in my daughters bedroom years ago and they still look great. I am tempted to paint my kitchen floors, but I like the warm brown. If I do I think I would paint them white and then distress them to make them look like weathered wood. After the paint dries I get myself a whole bunch of wet wipes. I then start rubbing the paint off, the Vaseline areas should come off very easily. If you want more than what the Vaseline rubbed off just keep rubbing away with those wet wipes. That's what I did on this candle holder. I wanted it super chippy so I used the wet wipe to keep getting paint off.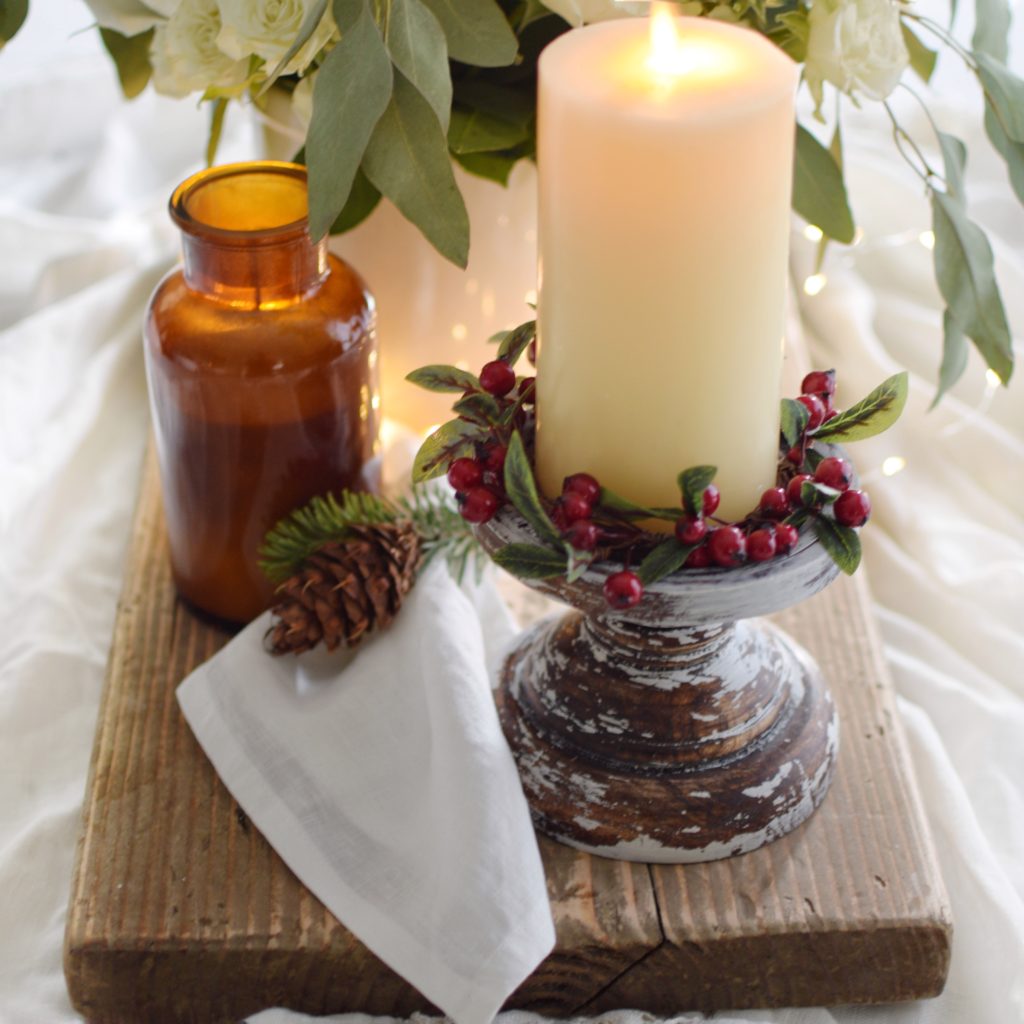 Another great diy you can do with chalk paint is barn wood salt wash. It gives you such a weathered look and is so easy to do. How to Chalk Paint Candle Holders, is a easy diy to update any of your thrift store finds. I love this because you can make a basic item look so unique and add your own style to it. On my Instagram @HallstromHome I love to share some of my daily creations, so come take a look!
Thanks for stopping by and leave a comment below if you have any questions.